Windmill Hill Archive and Study Centre
The redevelopment of existing farm buildings at Windmill Hill Farm into an archive and research facility, along with a new home for the philanthropic work of the Rothschild Foundation.
Lead Contact
Project Details
Project Partners
Stephen Marshall Architects
Owner
The Waddesdon Estate
Location
Waddesdon Estate, Aylesbury, United Kingdom
Project Awards
Royal Institute of British Architects (RIBA), 2011
Woods Awards, Gold prize, 2011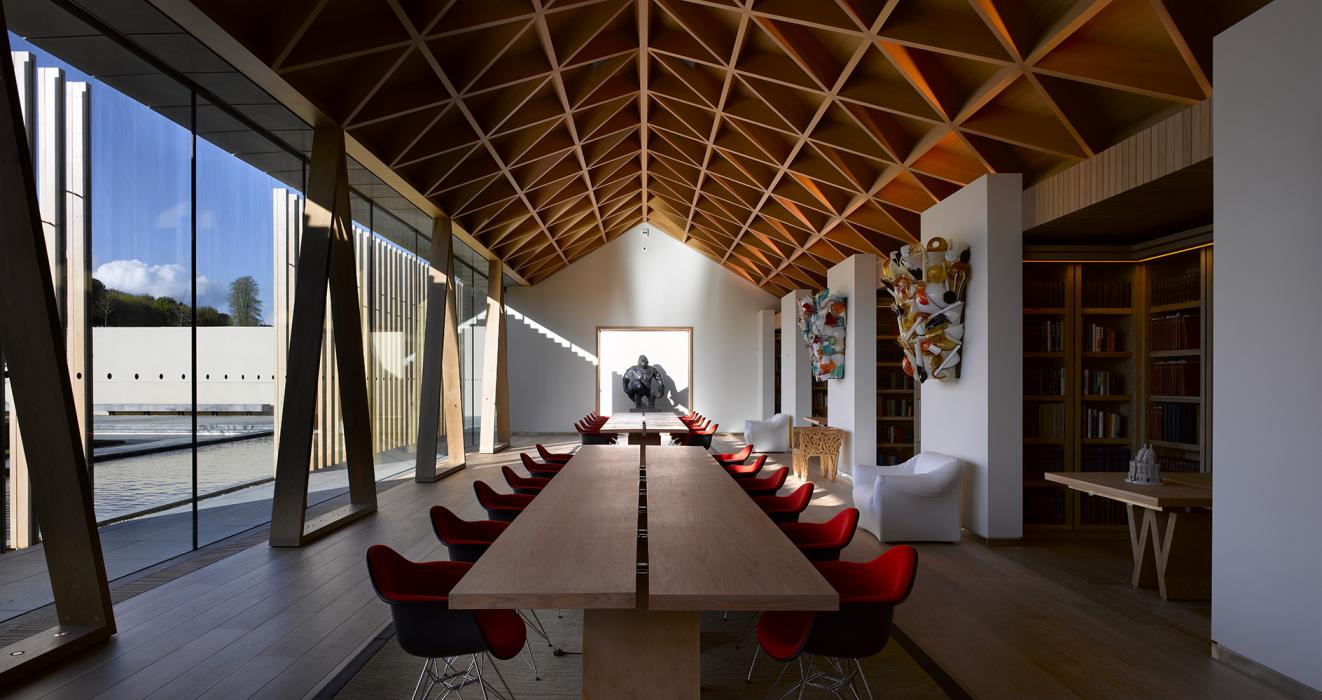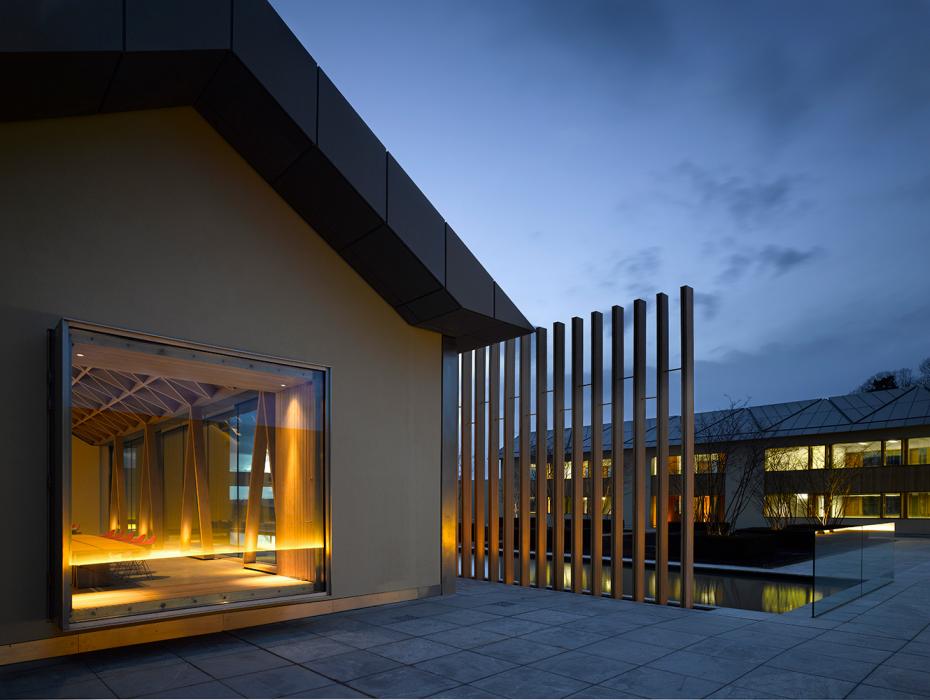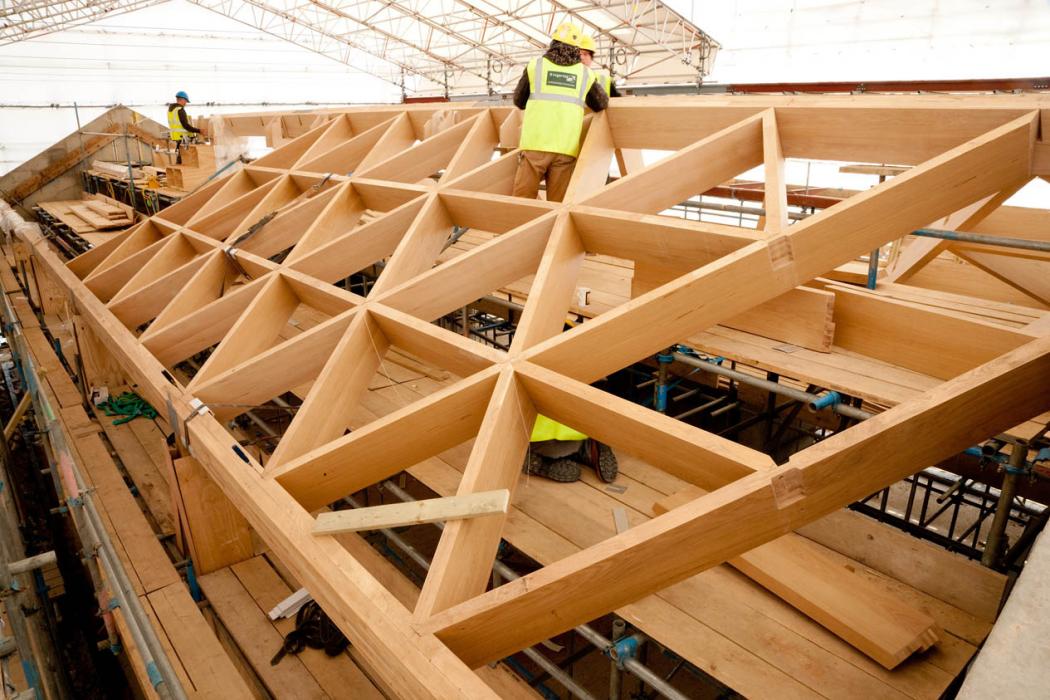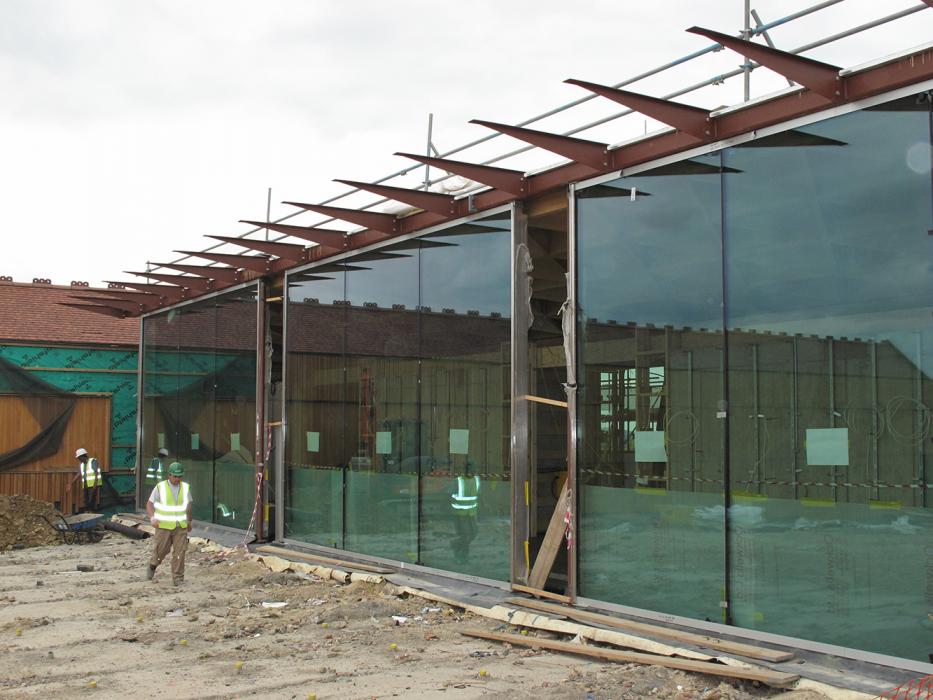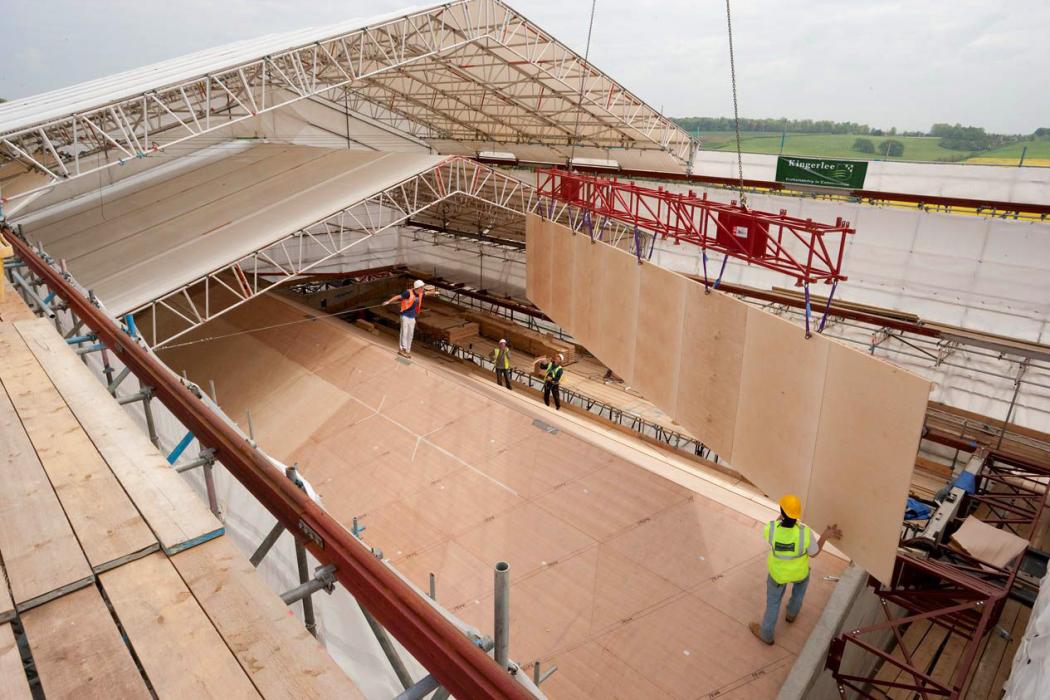 Overview
The Windmill Hill Archive and Study Centre project consists of the redevelopment of redundant farm buildings at Windmill Hill Farm into a facility that supports academic research and outreach programs. The building is home to one of the most comprehensive family collections in Europe, and is designed for use by the Rothschild family, visiting scholars, several Rothschild charity trusts and the public.
We provided structural design services to Stephen Marshall Architects for the redevelopment, which features four new structures and one refurbished building, of which the focal point is the library and reading room comprising library facilities, display space for part of the Rothschild art collection and layout areas for viewing items stored in the archives.
Highlights
The main feature of the reading room is the a roof framed by a glue-laminated timber diagrid. It features a truss that combines ridge-and-eave members to allow the roof to span from one end of the building to the other without intermediate tie members. This enables the room to be completely open and free of visible structural elements and achieve the Client's concept for the reading room: a highly crafted element that fit together seamlessly, akin to a piece of furniture, as opposed to a building composed of disparate parts that bolted together.
The main archive building consists of a passively maintained two-story archive storage facility that utilizes "box-in-box" construction. The inner box is constructed from thermally massive collar-jointed blockwork walls, while the outer box is a lightweight steel frame using lightgauge steel cladding rails to support an outer timber cladding.
Automatic vents in the outer skin facilitate the flow of air between the inner and outer boxes, ensuring a constantly controlled environment within the archives. This significantly reduces the energy demands of the building and enables the plant required for the project to fit comfortably within the retained structure.
Sustainability was a key consideration of the project and integrated into the design at concept stage. Through close collaboration with the Building Services engineers, the structure was designed to achieve a high level of energy efficiency and occupant comfort.