News
2019 Carbon Footprint Update
July 27, 2020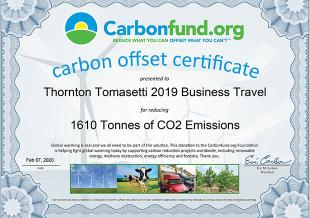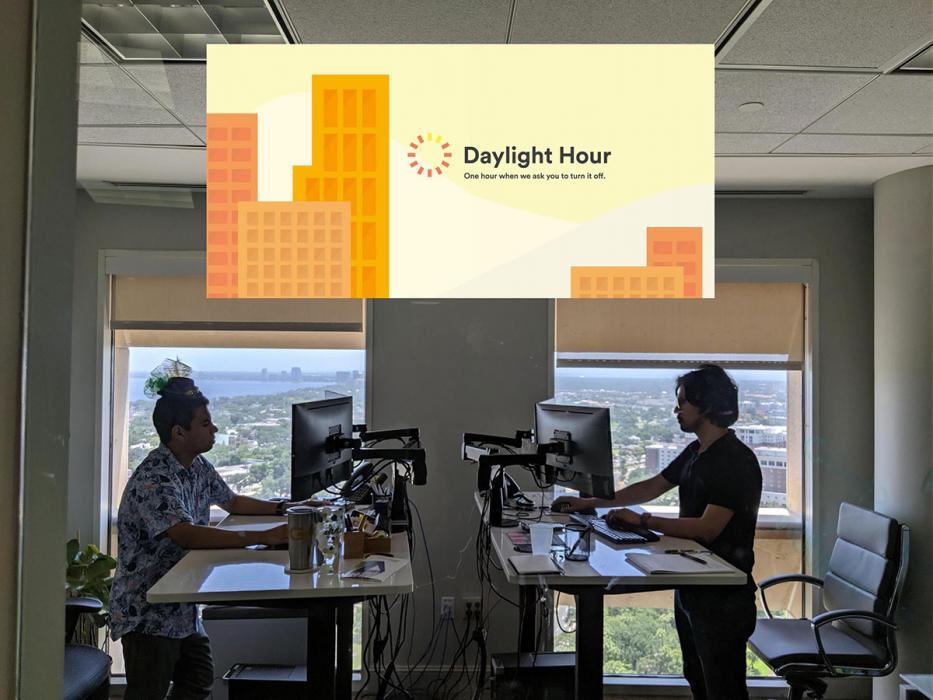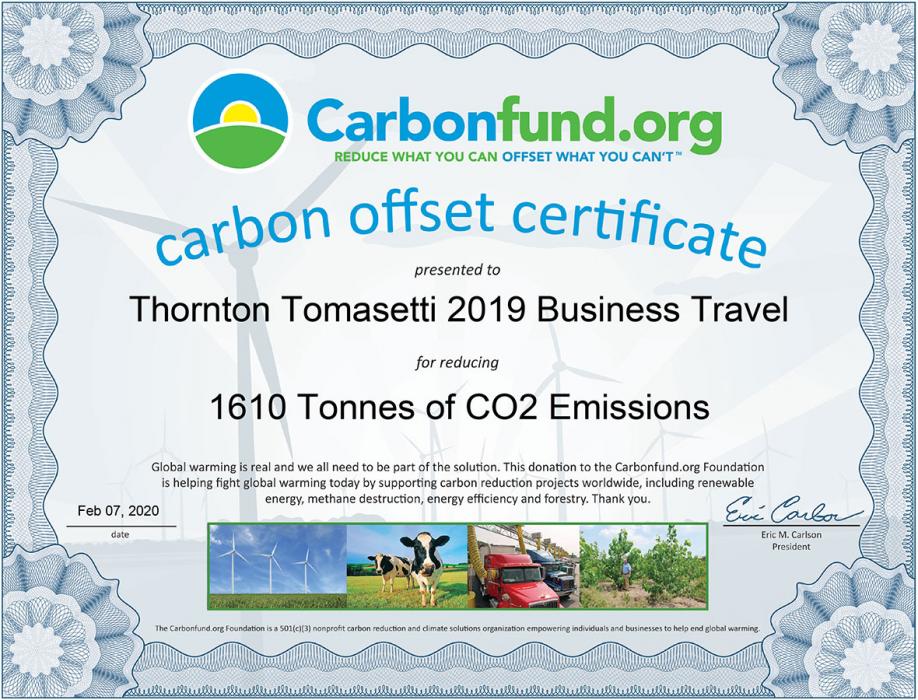 As we move toward our goal of carbon-neutral business operations by 2030, we've updated our targets and are aiming for 10 percent CO2e reductions every two years through 2030. We'll achieve this by conserving energy wherever we can and purchasing offsets where we can't. As an adopter of the Architecture 2030 Challenge, we look to 2030 as the target year for achieving carbon-neutral new construction, and have synchronized our ambitious operations-neutrality goal with this commitment.
In 2030, we plan to reduce our average carbon footprint per employee, a key progress indicator, to less than 2.3 metric tons per person per year (without offsets), a 47 percent decrease from 2018. Carbon offsets will neutralize any remaining emissions.
Our average CO2e emissions per employee have been shrinking since 2012, when we first began measuring the carbon footprint of our operations. In 2019, they reached a new low of 2.8 metric tons (with offsets), a 10 percent reduction from 2018. Also in 2019, we purchased renewable energy certificates (RECs) to reduce our CO2e emissions from electricity consumption in our U.S. offices by 25 percent. This was the largest driver of our reduction from last year. These statements, however, must be understood in the following context: We conduct a full analysis of our carbon footprint once every two years. For 2019, our analysis was partial, including updated data for electricity and business travel but incorporating data from the 2018 full analysis for other emissions areas.
Every year since 2014, we have offset all carbon emissions from our necessary air travel by donating 10 dollars per metric ton to Carbonfund.org to support energy-efficiency and renewable-energy projects. This year, we offset our emissions from train travel as well. Before offsets, we reduced CO2e per employee to 4.2 metric tons of CO2e – a 26 percent reduction, compared to the 2012 baseline.
As a member of the U.S. Environmental Protection Agency's Green Power Partnership, we obtain at least 25 percent of our electricity (in the United States) from renewable sources or offset it by purchasing RECs.
With our ambitious targets, we're committed to achieving more. To reach our carbon-neutrality goal, we're targeting a reduction to 3.1 metric tons of CO2e per employee by the end of 2024. How will we get there? We'll continue to make incremental reductions in office energy use through the local initiatives of our green champions.
And we'll make bigger leaps by moving to new high-performance offices that are certified LEED Gold or equivalent. We'll also realize energy-use reductions from organizational and cultural shifts – such as more efficient computing, increased remote work and decreased air travel – that are expected to remain as part of the "new normal" following the COVID-19 pandemic.
2019 Green Offices Update
July 27, 2020
In 2019, 87 employees – representing all but our smallest offices – served as local corporate responsibility advocates.