News
2019 Corporate Responsibility Personnel
July 27, 2020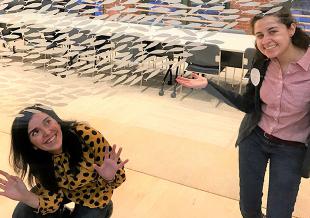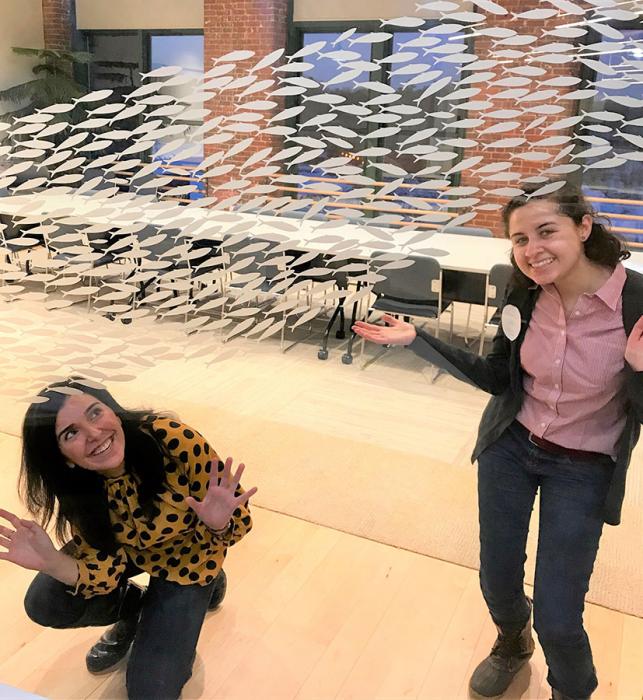 Department Staff
Amy Seif Hattan, Vice President of Corporate Responsibility
Nado Saab, Programs Manager
Duncan Cox, Senior Associate
Alexandra Davis, Intern
Jingling Zhang, Intern
Cathy Streifel, Office Manager
Corporate Responsibility Steering Committee
The steering committee advises on strategic direction for corporate responsibility. Members represent a variety of offices, practices, regions, and departments and provide guidance on corporate responsibility decisions that relate to their areas of influence.
Raymond Daddazio, President
Vanessa Da Rocha, Project Director
Tanya de Hoog, Principal/Director
Faz Ehsan, Managing Principal
Gunnar Hubbard, Principal and Sustainability Practice Leader
Leonard Joseph, Principal
Jim Kent, Chief Marketing and Communications Officer
Peter Quigley, Principal
Sustainability Advisory Group (2019)
The advisory group comprises external advisors who are interested in fostering sustainability leadership in the building sector and among triple-bottom-line businesses. Members share their perspectives, guide us in new directions, elevate and validate goals, promote collaboration and help identify opportunities for innovation.
Brian Dunbar, Executive Director, Institute for the Built Environment
Jonathan Flaherty, Senior Director Sustainability and Utilities, Tishman Speyer
William Horgan, Partner, Grimshaw
Nadav Malin, President, BuildingGreen, Inc.
Marsha Maytum, Principal, Leddy Maytum Stacy Architects
Paula McEvoy, Co-Director of Sustainable Design, Perkins+Will
Kate Simonen, Founding Director, Carbon Leadership Forum at the University of Washington
Elizabeth Heider, Chief Sustainability Officer, Skanska USA
Thornton Tomasetti Green Champions (2019)
Albuquerque – Penny Tennant
Albuquerque – Anna Flessner
Austin – Hilary Goshert
Beijing – Wei Sheng
Beijing – Junjie Jiang
Boston – Nasreen Awal
Boston – Kim Carr
Boston – Kelsey Wittels
Boston – Ted Saltz
Chicago – Adele Scampoli
Chicago – Sergio Soltero
Chicago – Tejasvee Prasad
Chicago – Nuria Abad Sanz
Chicago – JJ Tobolski
Chicago – Rachel Michelin
Chicago – Abhiram Tammana
Chicago – Aditya Kulkarni
Dallas – Lauren Kelley
Denver – Sophie Zhang Bullock
Denver – Luis Maurico-Perez
Denver – Tania Peterson
Denver – Paul Leidig
Edinburgh – Martin Allison
Edinburgh – Kathleen Halford
Edinburgh – Timothy Griffiths
Fort Lauderdale – Jessica McCoy
Fort Lauderdale – Sakshi Singh
Fort Lauderdale – Vanessa Da Rocha
Fort Lauderdale – Michelle Olender
Fort Lauderdale – Jacqueline Lopez
Ho Chi Minh City – Anh Nguyen
Kansas City – Jason Dimaria
London – Duncan Cox
London – Daisy Harvey
London – Manuel Perrone
Los Angeles – John Essig
Los Angeles – Debbie Cervera
Los Angeles – Jackson Pitofsky
Los Angeles – Luke Lombardi
Los Angeles – Kris La-Borde
Los Angeles – Nicola King
Miami – Claudia Bruder
Mumbai – Kumaraguru Selvakumar
Mumbai – Sandesh Rajput
Mumbai – Aditi Kulkarni
Mumbai – Karthikeyan Sankar
Newark – David Campos
Newark – Alejandra Guerra
New York, Madison Ave. – Christos Mavroudis
New York, Madison Ave. – Jacey Pisciotta
New York, Madison Ave. – Alana Seggman
New York, Madison Ave. – Erin Purcell Maillet
New York, Madison Ave. – Elizabeth Uva
New York, Madison Ave. – Hailey Kim
New York, Wall St. – Natalia Zawisny
New York, Wall St. – Jason Silbiger
New York, Wall St. – Miles Barber
New York, Wall St. – Angela Brysiewicz
New York, Wall St. – Kenneth Ho
New York, Wall St. – Jonathan Lassman
Ottawa – Martin Villeneuve
Philadelphia – Courtney Wells
Philadelphia – Kyle Root
Portland, Fore St. – Sunny Du
Portland, York St. – Annavitte Rand
Romsey – Dave Mayo
San Diego – Dean Schoenberg
San Diego – Andres Gutierrez
San Francisco – Payel Chatterjee
San Francisco – Katie Hansan
San Francisco – Ryann Malicdem
San Francisco – Zoe McBride
San Francisco – Sri Madhavan
San Francisco – Shelley Wenzel
Seattle – James Feracor
Seattle – Benjamin Schwartz
Shanghai – Gary Lin
Shanghai – Vicki Tong
Shanghai – Cathy Zhao
Tampa – Durai Raj Martin
Toronto – Rubi Valerova
Warrington – Giles Prosser
Washington, D.C. – Chad Emrich
Washington, D.C. – Kathryn Williamson
Washington, D.C. – Rupa Patel
Our Corporate Responsibility Approach
May 09, 2021
A responsible business operates and grows in ways that are environmentally friendly, socially accountable and financially sustainable. At Thornton Tomasetti, we follow this triple bottom line by focusing on our people, planet and profit.