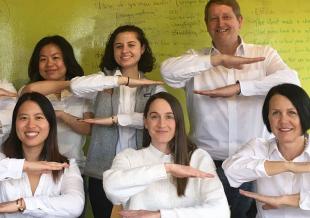 Thornton Tomasetti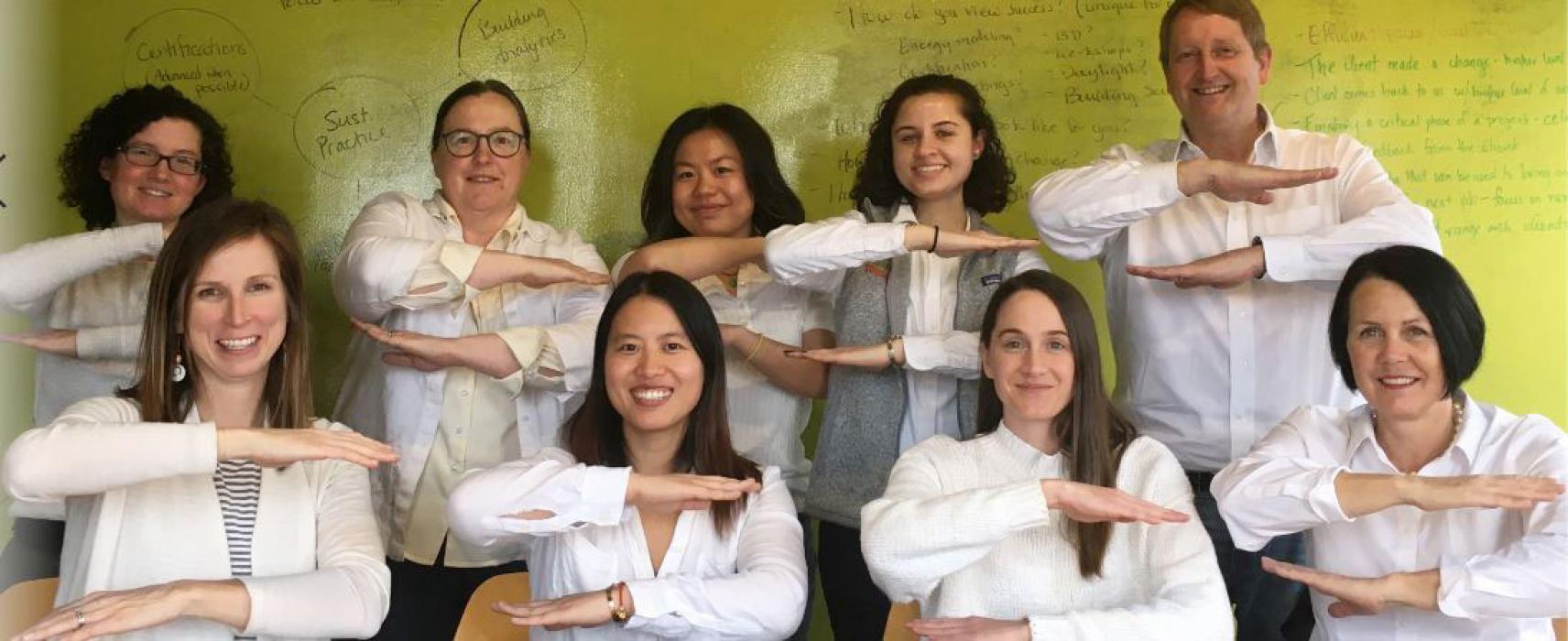 Department Staff
Duncan Cox, Senior Associate, Sustainability
Amy Seif Hattan, Vice President of Corporate Responsibility
Cathy Streifel, Office Manager
Jingling Zhang, Intern
Reporting Team
Charlie Palmer, Marketing-Communications Editor
Mike Pinzuti, Director of Web Communications
Lorenzo Sanjuan, Senior Graphic Designer
Maya Wynn, Marketing-Communications Manager
Corporate Responsibility Steering Committee
The steering committee advises on strategic direction for corporate responsibility. Members from a variety of offices, practices, regions and departments provide guidance on corporate responsibility decisions that relate to their areas of influence.
Raymond Daddazio, Senior Consultant
Peter DiMaggio, Co-CEO
Tanya de Hoog, Principal/Director
Faz Ehsan, Managing Principal & Midwest Region Leader
Gunnar Hubbard, Principal & Sustainability Practice Leader
Leonard Joseph, Principal
Jim Kent, Chief Marketing & Communications Officer
Ryann Malicdem, Project Consultant
Peter Quigley, Principal
Michael Squarzini, Co-CEO
Daniel Stauthamer, Chief Human Resources Officer
Thornton Tomasetti Green Champions (2021)
Aberdeen – Samuel Snell
Albuquerque – Anna Flessner
Albuquerque – Penny Tennant
Austin – Jessica Olivares
Beijing – Junjie Jiang
Beijing – Wei Sheng
Belfast – Philip Taylor
Boston – Nasreen Awal
Boston – Kim Carr
Chicago – Aditya Kulkarni
Chicago – Tejasvee Prasad
Chicago – Nuria Abad Sanz
Chicago – Sergio Soltero
Dallas – Hilary Goshert
Dallas – John Toshima
Denver – Hernan Lopez
Denver – Luis Mauricio-Perez
Fort Lauderdale – Vanessa Da Rocha
Fort Lauderdale – Jessica McCoy
Fort Lauderdale – Sakshi Singh
Ho Chi Minh City – Anh Nguyen
Kansas City – Jason Dimaria
London – Maria Mourtzouchou
London – Valentini Sarakinioti
London – Sam Tanno
Los Angeles – Debbie Cervera
Los Angeles – John Essig
Los Angeles – Nicola King
Los Angeles – Kris La-Borde
Los Angeles – Luke Lombardi
Los Angeles – Jackson Pitofsky
Miami – Claudia Bruder
Mississauga/Ottawa – Martin Villeneuve
Mumbai – Aditi Kulkarni
Mumbai – Sandesh Rajput
Mumbai – Karthikeyan Sankar
New York – Miles Barber
New York – Angela Brysiewicz
Newark – David Campos
New York – Kenneth Ho
New York – Jonathan Lassman
New York – Jacey Pisciotta
New York – Lila Saari
New York – Jayada Samudra
New York – Alana Seggman
Philadelphia – Kyle Root
Philadelphia – Courtney Wells
Portland – Dan McColley
Portland – Annavitte Rand
Romsey – James Faulkner
San Diego – Madison Hall
San Francisco – Payel Chatterjee
San Francisco – Lara Dvorak
San Francisco – Katie Hansan
San Francisco – Ryann Malicdem
Seattle – Salina Athey
Seattle – James Feracor
Shanghai – Gary Lin
Shanghai – Vicki Tong
Shanghai – Cathy Zhao
Tampa – Durai Raj Martin
Toronto – Rubi Valerova
Warrington – Giles Prosser
Warrington – Tom Walker
Washington, D.C. – Chad Emrich
Washington, D.C. – Diana Sagastume
Washington, D.C. – Ting-Wen Wang
News & Resources
2020 Executive Summary
May 09, 2021
When COVID-19 first began to spread like wildfire, no one knew how long it would rage, or whether or when it would burn itself out. Not since the flu pandemic of 1918 had a global health crisis touched so many – or so tested our resilience.
Our Corporate Responsibility Approach
May 09, 2021
A responsible business operates and grows in ways that are environmentally friendly, socially accountable and financially sustainable. At Thornton Tomasetti, we follow this triple bottom line by focusing on our people, planet and profit.