2020 Corporate Responsibility Report
Corporate responsibility is about recognizing that we can be a major participant in addressing some of the biggest social issues we face.
Overview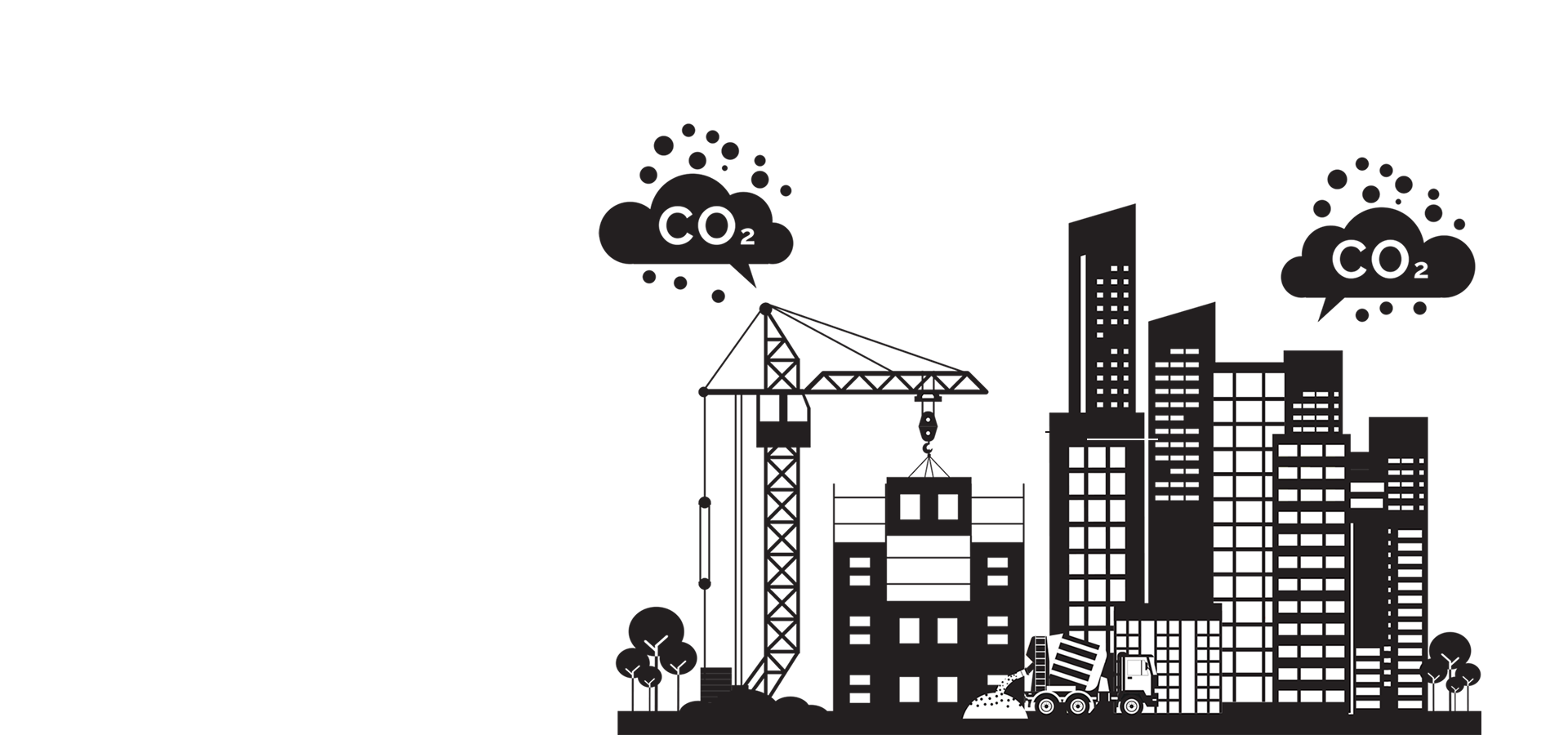 Overview
The lessons of 2020 were many. One was an increased awareness of how necessary collaboration and integrated efforts are for success. We're better and stronger when we act together.
In years past, our annual report and our corporate responsibility report have been separate publications. But why? The intent of our annual reports has been to fuel conversations about ideas and trends in the AEC industry and beyond, often through the lens of our work. One theme emerged again and again: how a passion for embracing challenges and making lasting contributions informs who we are, what we do and why. The corporate responsibility report has outlined the progress we've made on our commitment to do business in a way that supports people, planet and profits. It was a parallel expression to our annual report of the who, why and what.
So this year, we integrated the two into a new publication: the annual review, where you can find stories about how we are making lasting contributions to the environment and society. And continue here to get more numbers and details about our corporate responsibility goals and progress.
Continuous Improvement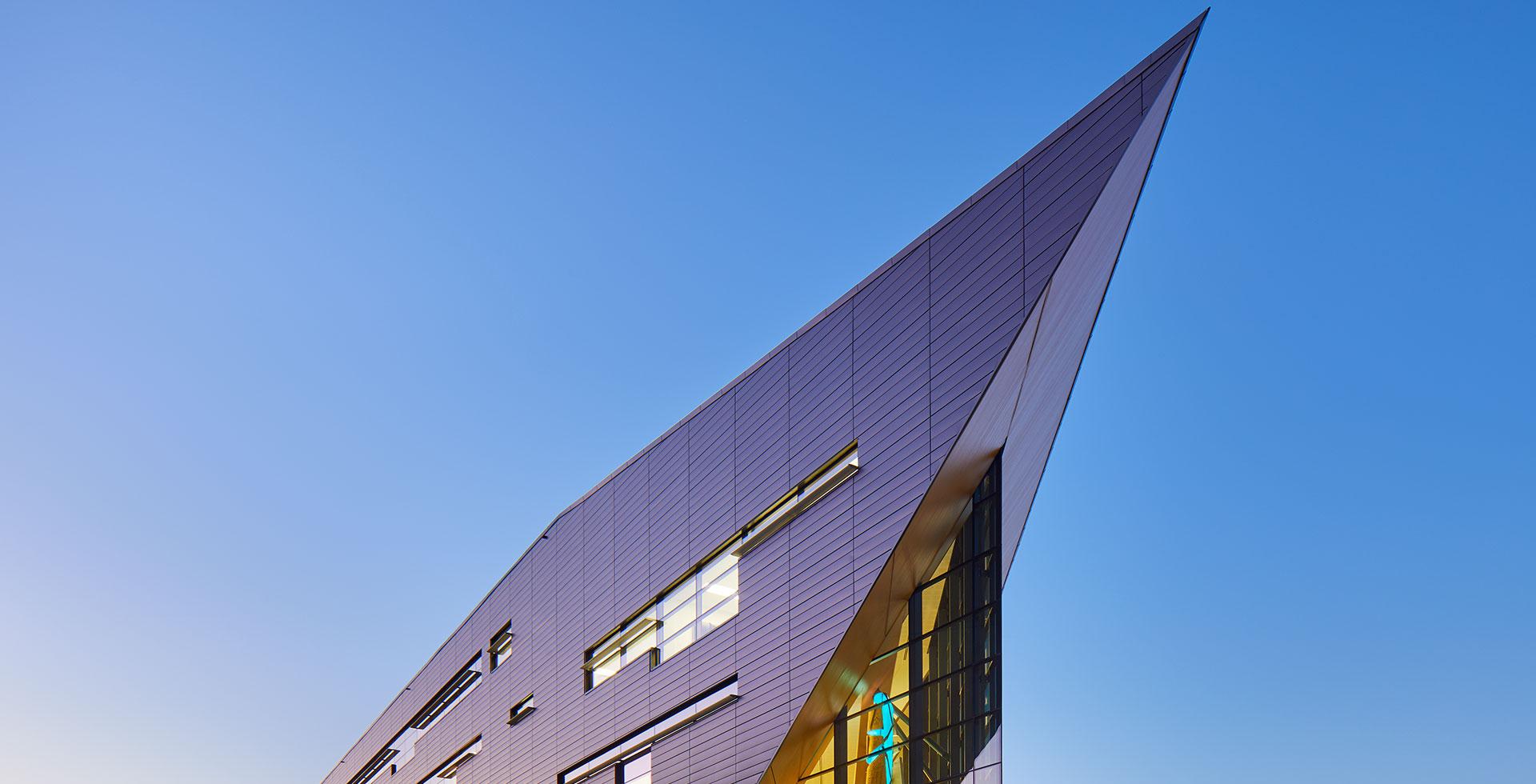 Tom Arban Photography Inc.
Continuous Improvement
Just as data informs our designs, it also powers continuous improvement in our corporate responsibility efforts. Seven goals mark our path toward a sustainable and resilient future. Our measurable targets act as road signs, and yearly data analyses help us gauge our progress.
Corporate Responsibility Goals
May 09, 2021
At the end of 2019, Thornton Tomasetti's corporate responsibility steering committee began a strategic planning process for the next five years. We committed to seven big goals.
2020 Corporate Responsibility Targets
May 09, 2021
In last year's report, we announced measurable short-term targets for 2020 that support our overall corporate responsibility goals in three areas. Here's our progress.
Our Good Work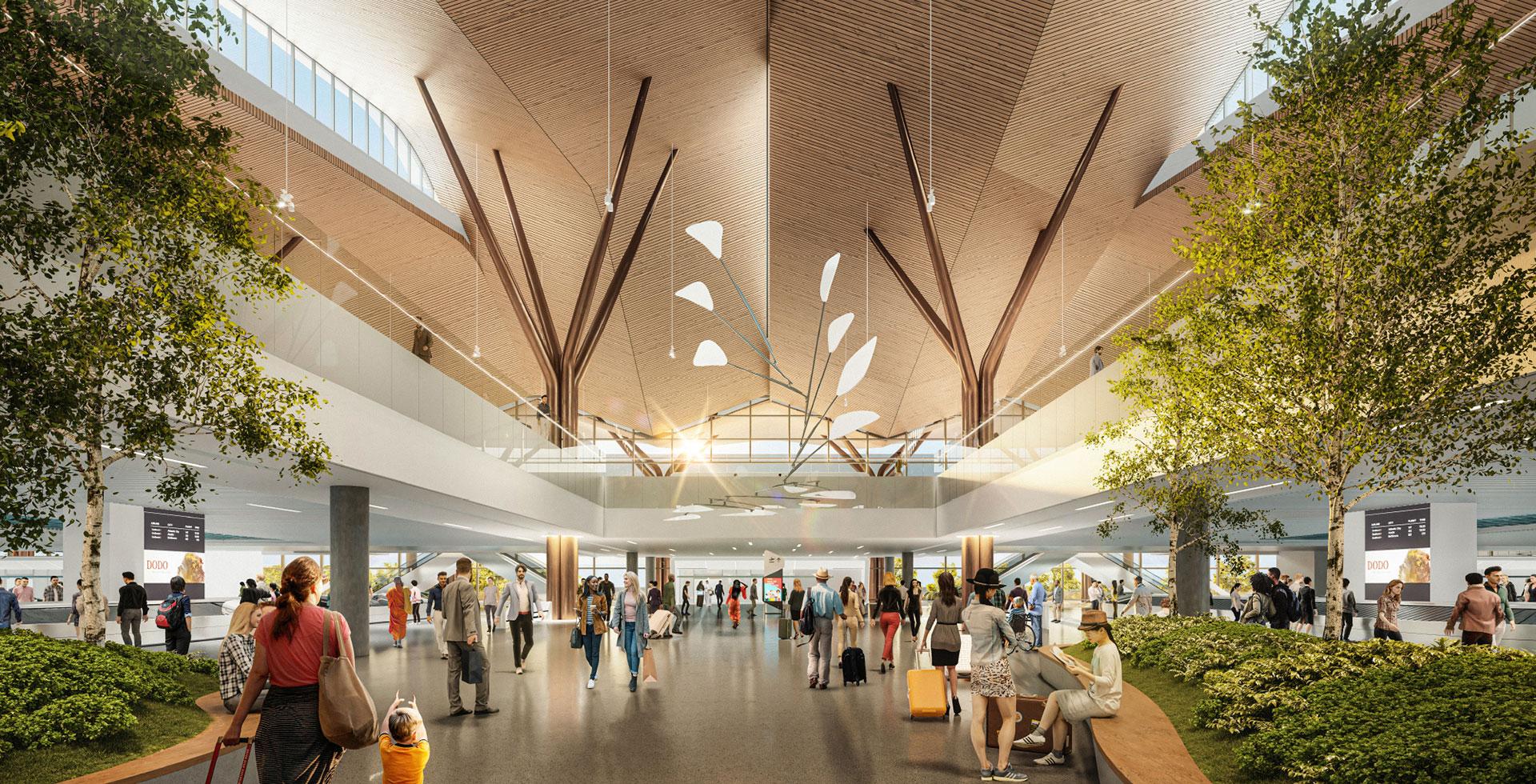 Courtesy Gensler + HDR in association with luis vidal + architects
Our Good Work 
Designing for a better world is the future of our industry. Lessons learned from diverse experience – around the globe and across disciplines – give us the tools to address the most challenging social and environmental problems.
When the COVID-19 pandemic hit, we were ready to help. Our people got to work, converting buildings to house expanded medical services, improving indoor air systems, and applying engineering and scientific know-how to streamline the design of critical medical devices.
Climate change is another daunting problem that design professionals have an important role in solving. In addition to striving for net zero in our sustainability consulting work, we're finding new ways to lower carbon emissions in our engineering designs.
Through our research and development program, we're exploring new and better ways to build sustainable and resilient communities. Our commitment to advancing new technologies and fresh ideas nourishes our ability to do work that's good for the world.
Sustainable Operations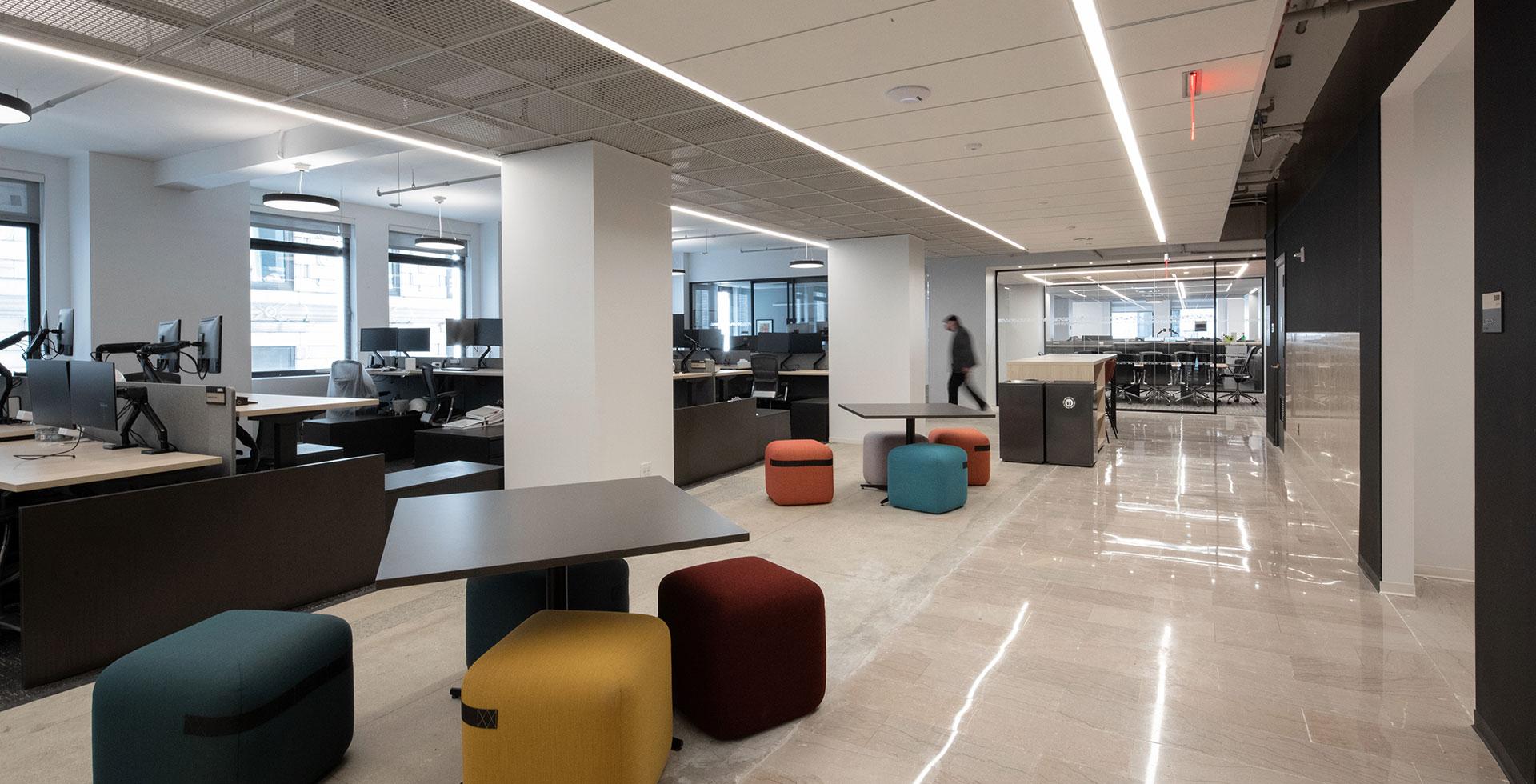 Thornton Tomasetti
Sustainable Operations
At Thornton Tomasetti, we strive to practice what we preach. We apply our sustainability expertise to both our projects and our internal operations. All major office fit-outs or renovations must adhere to a stringent sustainable-design policy. Eleven of our spaces are certified or registered for a green building certification. Local green champions help us meet energy-conservation and efficiency goals, reduce our waste footprint and achieve other environmental objectives in individual offices.
We aim to achieve climate-neutral business operations by 2030 – primarily through energy-use reductions, using carbon offsets only where energy use is business-critical. For seven years, we've offset our air travel by funding renewable energy and energy-efficiency projects. And we purchase green power for 25 percent of our electricity use in U.S. offices. The firm also conducts a biennial inventory of greenhouse gas emissions from our operations, to track progress toward our targets.
Helping Our Communities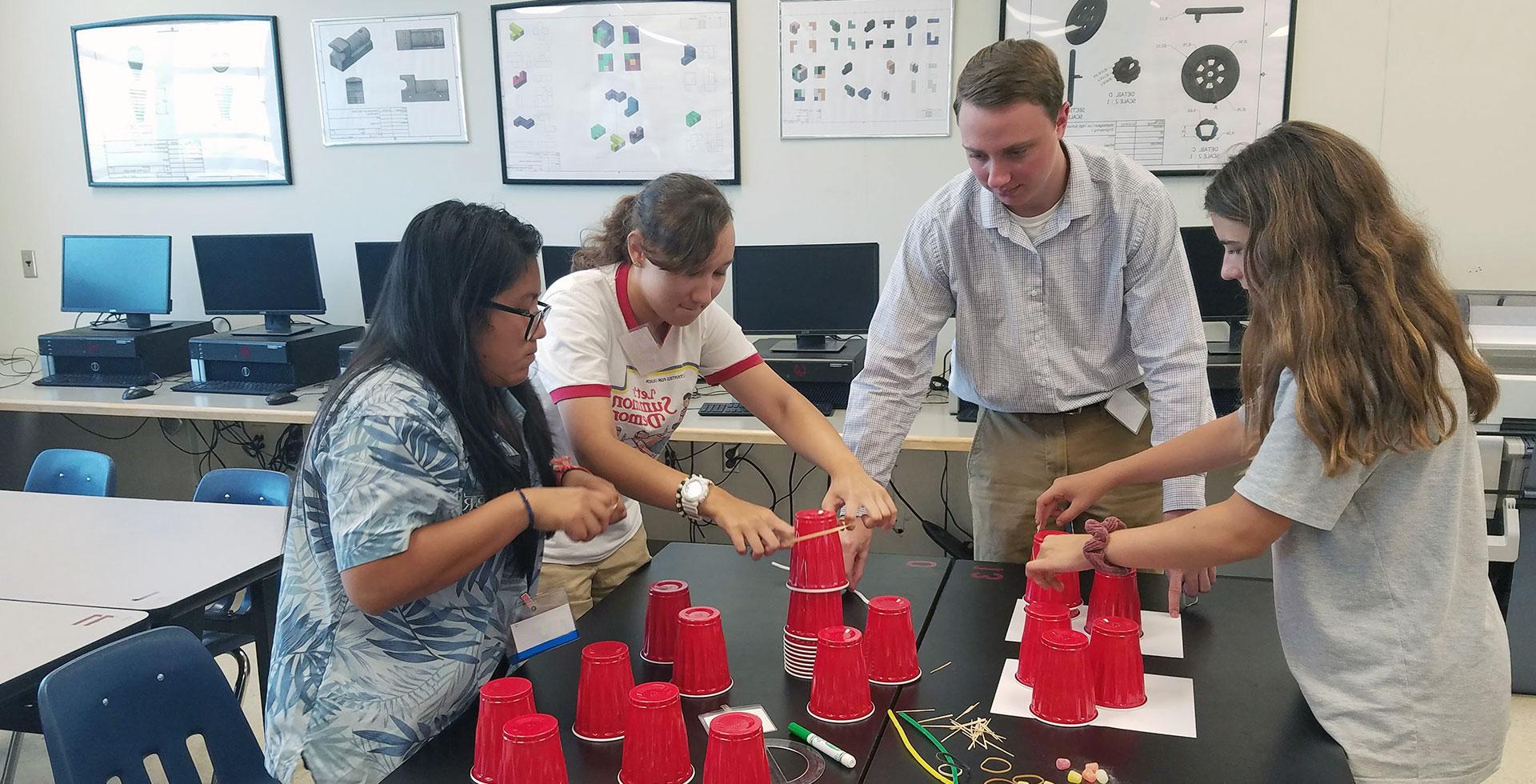 Thornton Tomasetti
Helping Our Communities
Our TT Gives Back program gives our people time "on the clock" for volunteering in their communities, helping local charities, mentoring schoolchildren and serving disadvantaged groups. These activities challenge our people to grow and build relationships in the places where we live and work. Since the 2017 launch of the TT Gives Back program, employees have logged more than 7,000 hours of service. We've also given back to the communities that sustain us by donating more than $2 million since 2013 to support education, local charities and the Thornton Tomasetti Foundation.
Building Great Workplaces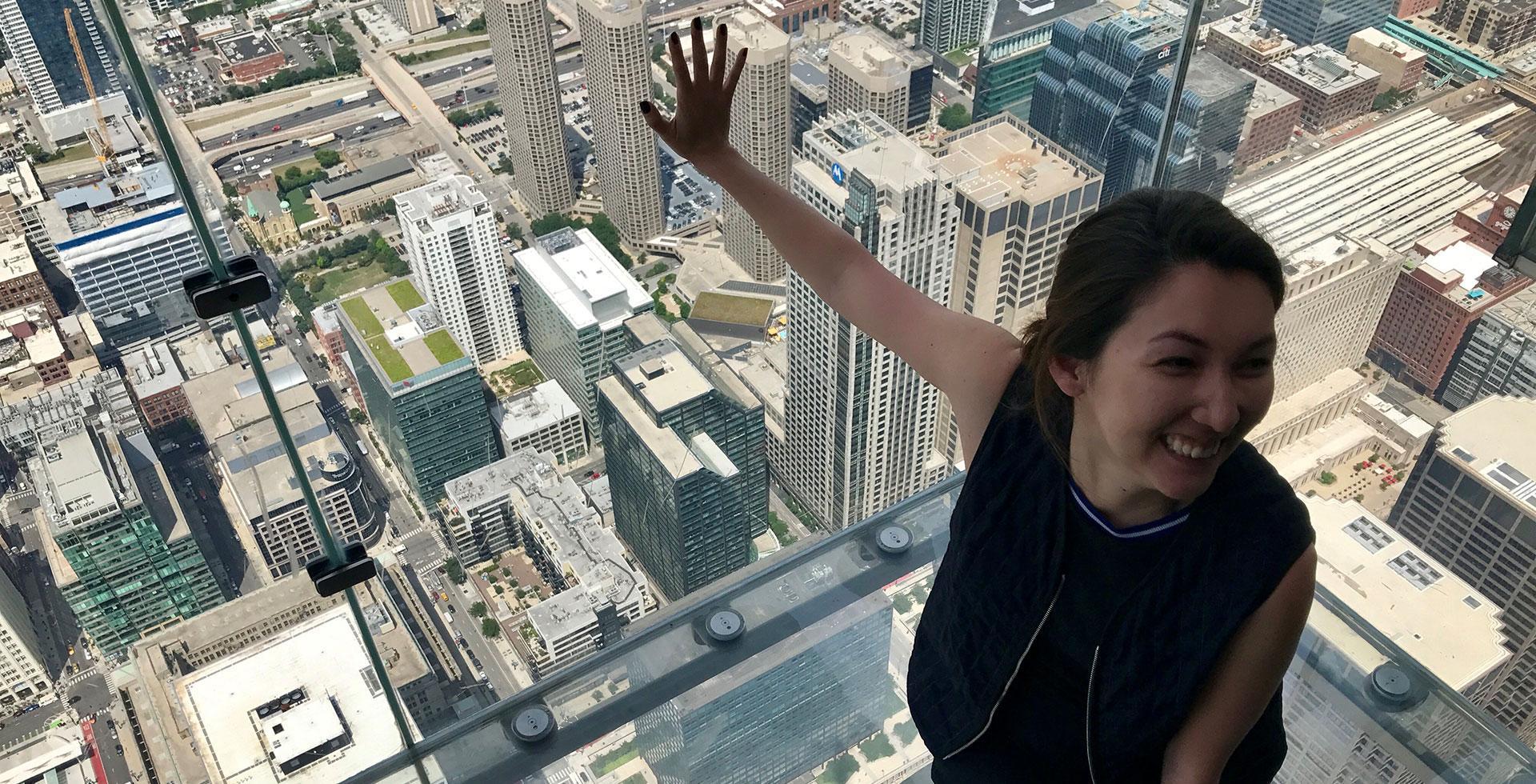 Thornton Tomasetti
Building Great Workplaces
The challenges of the COVID-19 pandemic triggered a new approach to the workplace, with greater flexibility, more remote work, and a sharper focus on wellness and health. Events over the past year also highlighted issues of equity, diversity and inclusion, accelerating the rollout of two new employee network groups (ENGs) to better address those issues. In 2020, we also continued to develop and launch new education and training opportunities that strengthen our culture and foster a passion for innovation.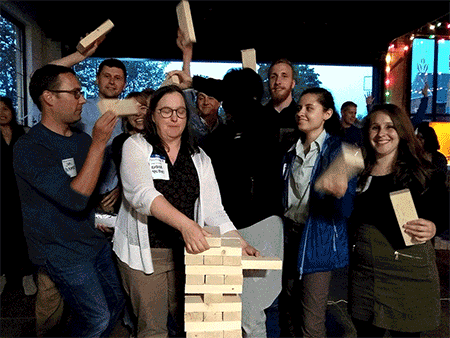 Thirty-one percent of our employees – and 13 percent of our senior leaders – are women, and 35 percent of employees are of nonwhite ethnicity or race. We know we must keep striving to make Thornton Tomasetti a workplace that is equitable and welcoming to all. By cultivating an environment where everyone can be their authentic selves, we nurture the creativity that best serves our clients. But it's also our duty – as business leaders and as human beings – to work for greater justice and equity.