533 College Street Renovation
The historic brick masonry and heavy timber building originally housed textile manufacturing.
Lead Contact
Project Details
Project Partners
Akelius Canada Ltd.
Owner
Akelius Canada Ltd.
Location
Toronto, Ontario, Canada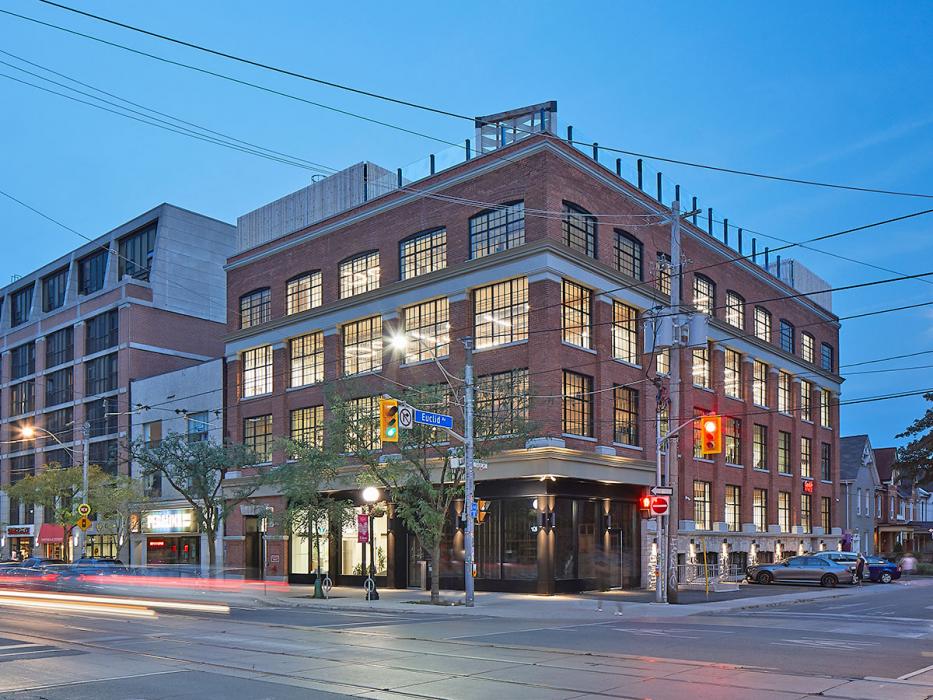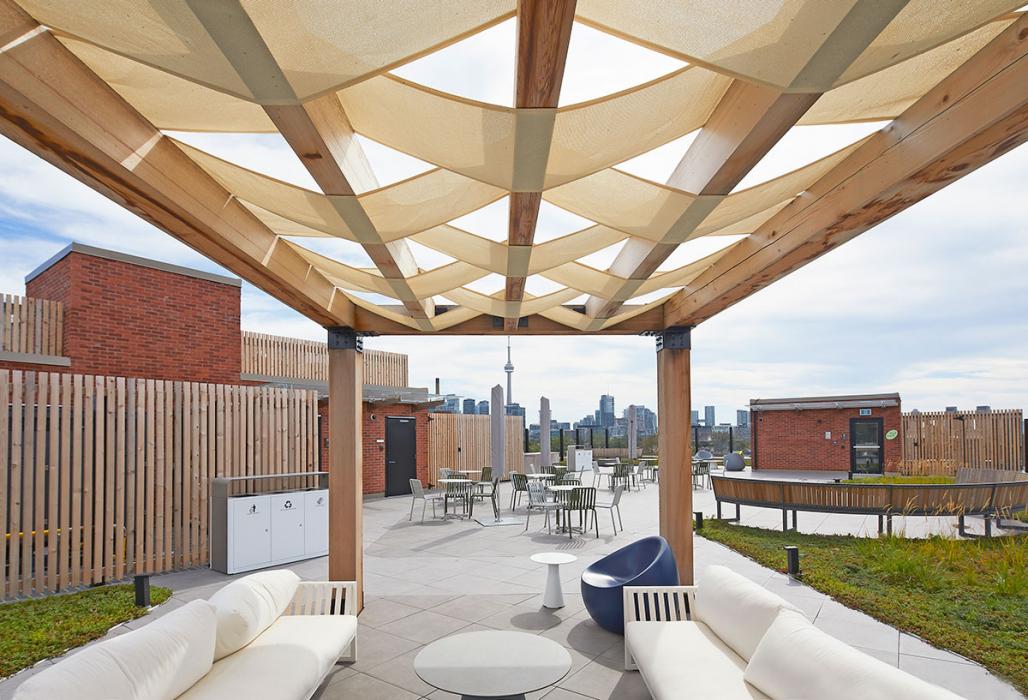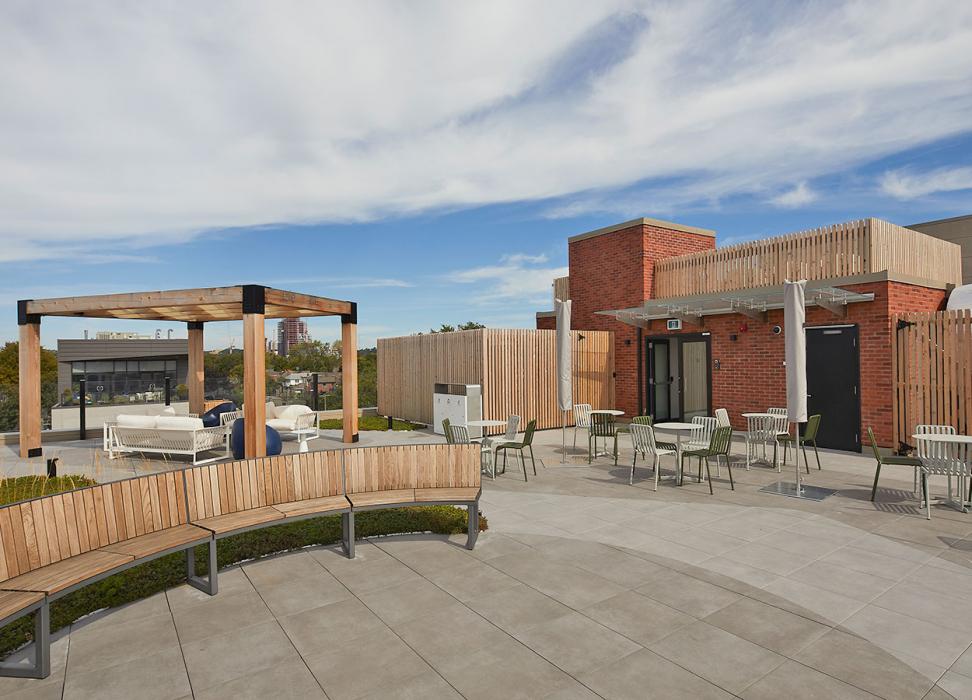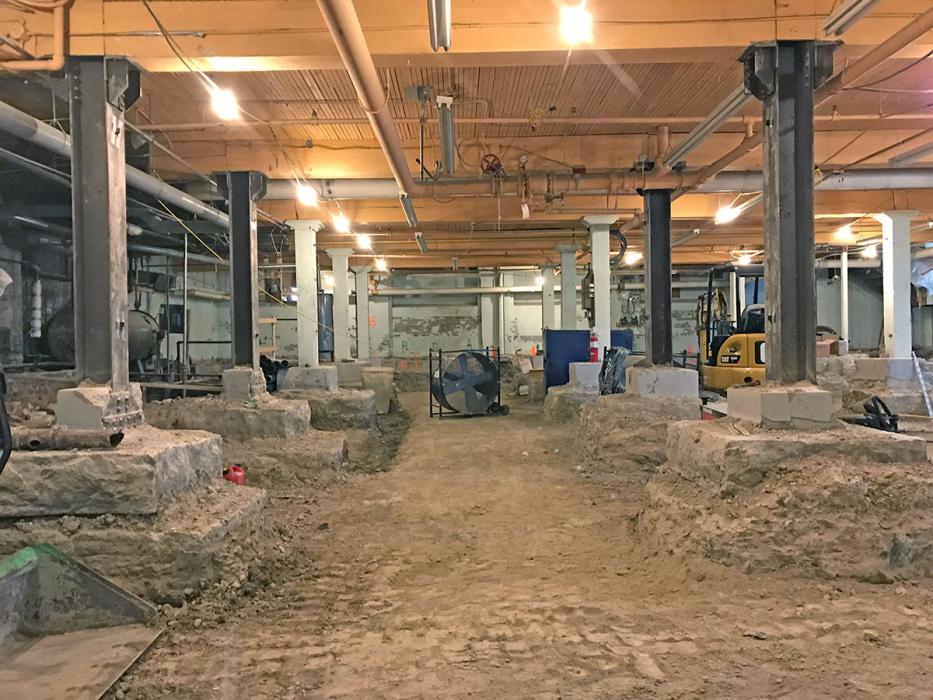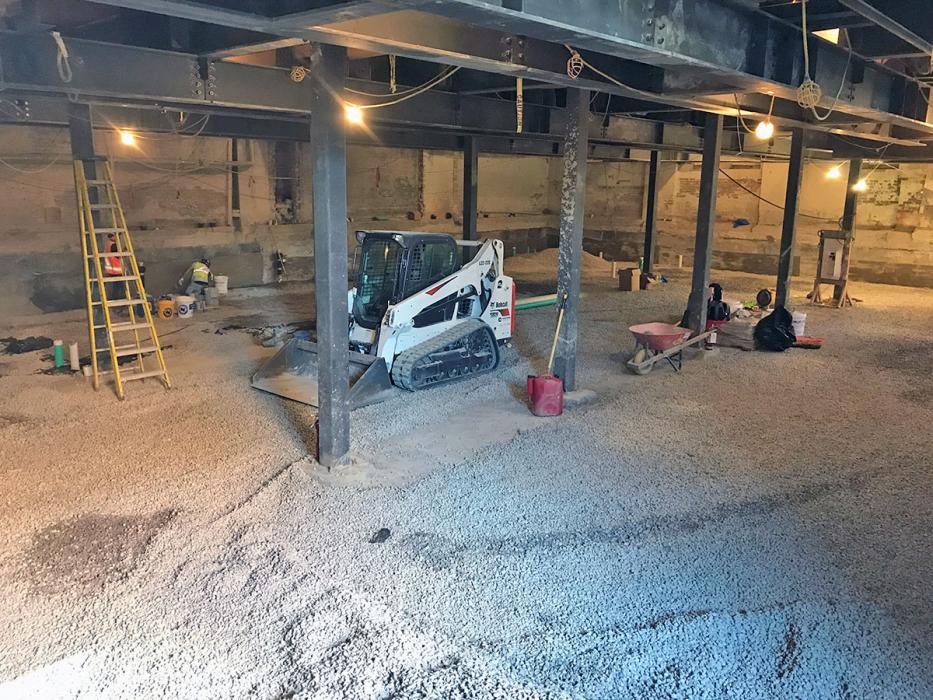 Overview
533 College Street in Toronto is a historic brick masonry and heavy timber building that originally housed textile manufacturing. The building was recently renovated to serve as the Canadian headquarters for property management firm Akelius Canada Ltd. Akelius occupies the upper floors, while tenants occupy the lower floors. The new rooftop deck is used for corporate activities and rented for private gatherings.
We provided structural design services to Akelius Canada Ltd. for the gut renovation of the building.
Highlights
Renovating the historic building into a commercial headquarters brought several engineering challenges.
Since some existing tenants continued operations throughout construction, significant coordination of construction sequencing and engineering temporary works to maintain access was required.
In order to provide a more spacious basement level, the engineers designed a new steel transfer frame that supports the existing timber columns while lowering the basement slab four feet.
Wall footings were underpinned with shotcrete and new steel columns were founded on helical pile groups.
Additionally, the stairs and elevator shaft were completely rebuilt to serve a new roof deck comprising a new steel frame, grating, wood deck, and green roof features.