Bridgestone Arena was a transformative project in which we pioneered the use of parametric modeling and advanced project delivery through Tekla.
Lead Contact
Project Details
Project Partners
Populous & HFR Design
Owner
The Sports Authority
Location
Nashville, Tennessee
Sustainability
LEED Gold Certification
Teams/League
Nashville Predators - NHL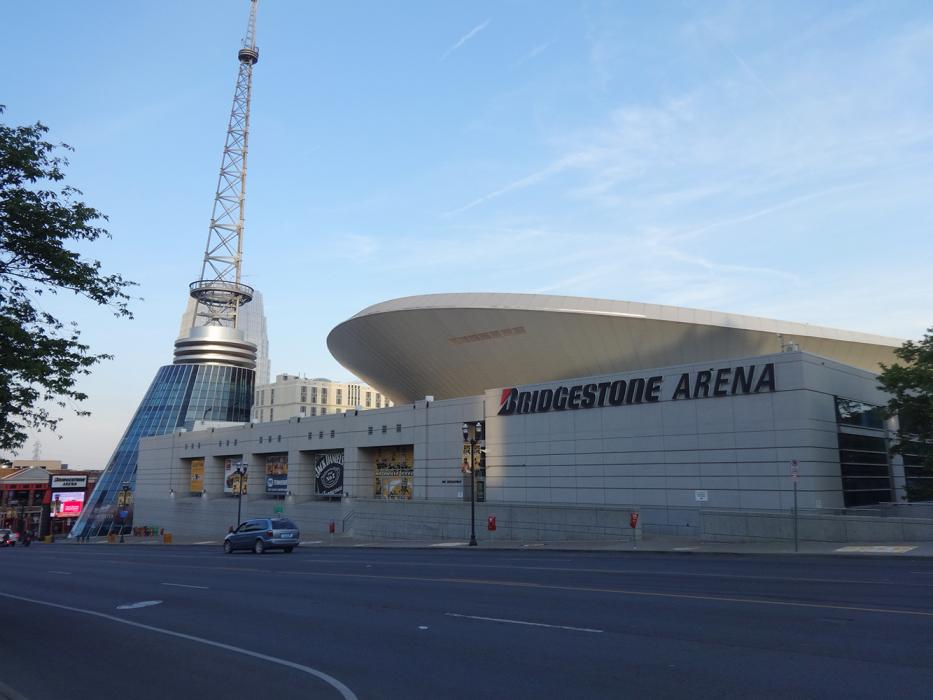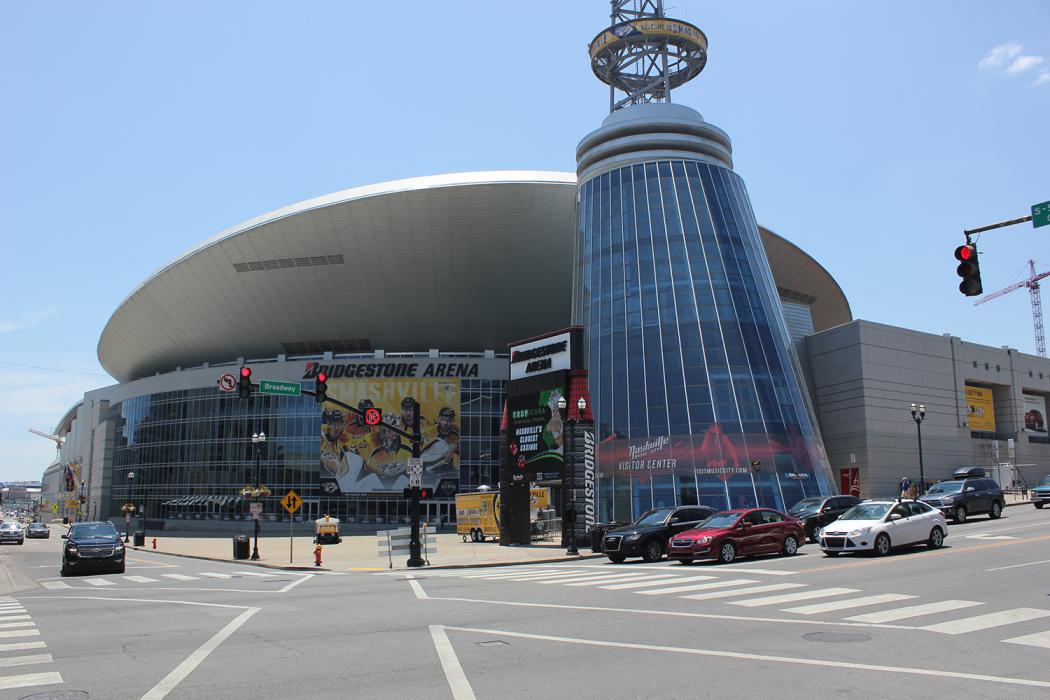 Downtown Nashville's Centerpiece
Bridgestone Arena serves as home to the NHL Nashville Predators and has hosted Men's NCAA, SEC and Men's and Women's OVC tournaments along with a variety of concerts and community events. The 750,000-square-foot arena offers flexibility to accommodate civic and entertainment events, including a rehearsal hall, exhibit space and meeting rooms.
We provided structural design services to Populous and HFR Design for the arena, which was completed in 1996.
Highlights
To arrive at the distinctive roof design, which slopes downward longitudinally to minimize volume, we analyzed the eight stages of construction to minimize shoring during erection.
A series of economical structural systems to frame the building's unique icons includes the 22-story spotlight shaped visitor center/icon tower.
The structure achieved LEED Gold certification under the LEED Core and Shell Pilot Program and uses 40% less water than a typical commercial building of this size.