Brigham Building for the Future Excavation
Our analytical expertise in advanced soil constitute modeling and urban environment subgrade construction were invaluable during the excavation for a new medical research building in Boston.
Lead Contact
Project Details
Project Partners
East Coast Slurry Company & AA Will Corporation
Owner
Brigham and Women's Hospital
Location
Boston, Massachusetts
Sustainability
LEED Gold Certification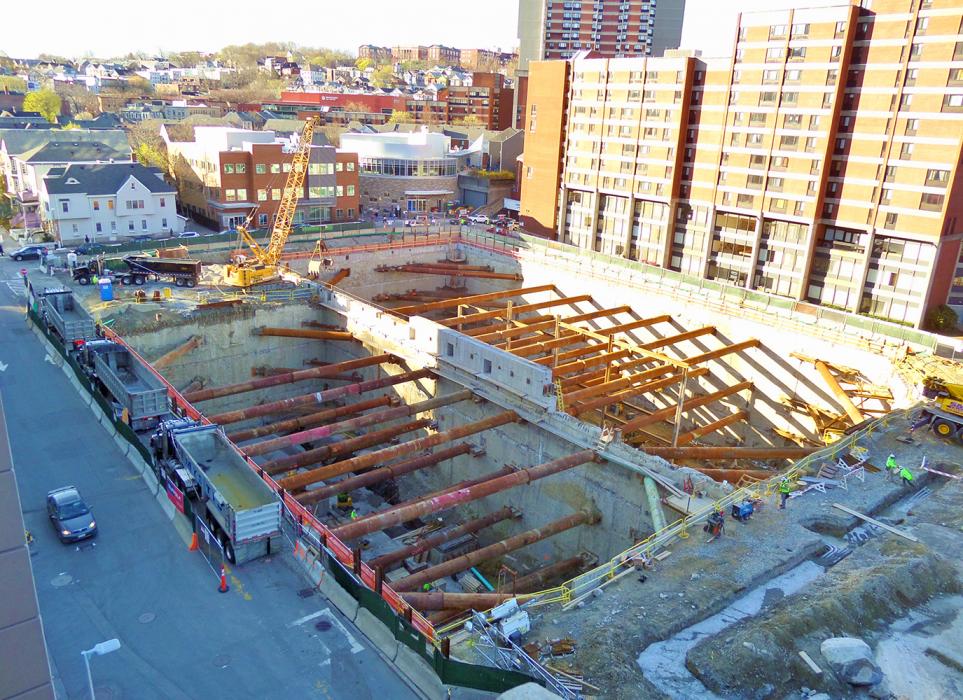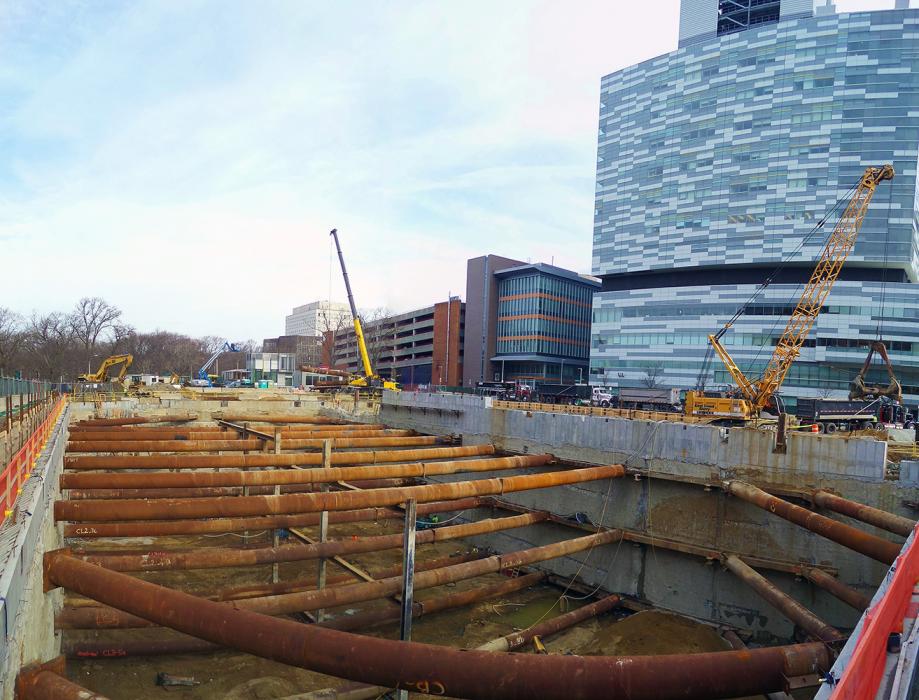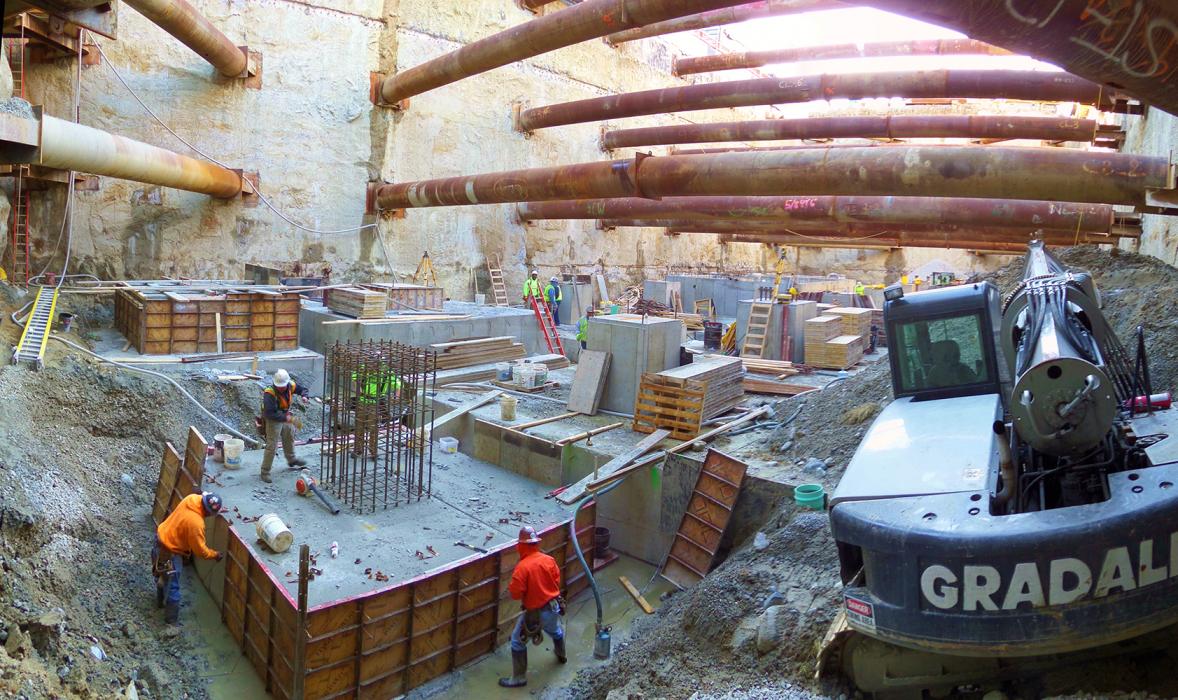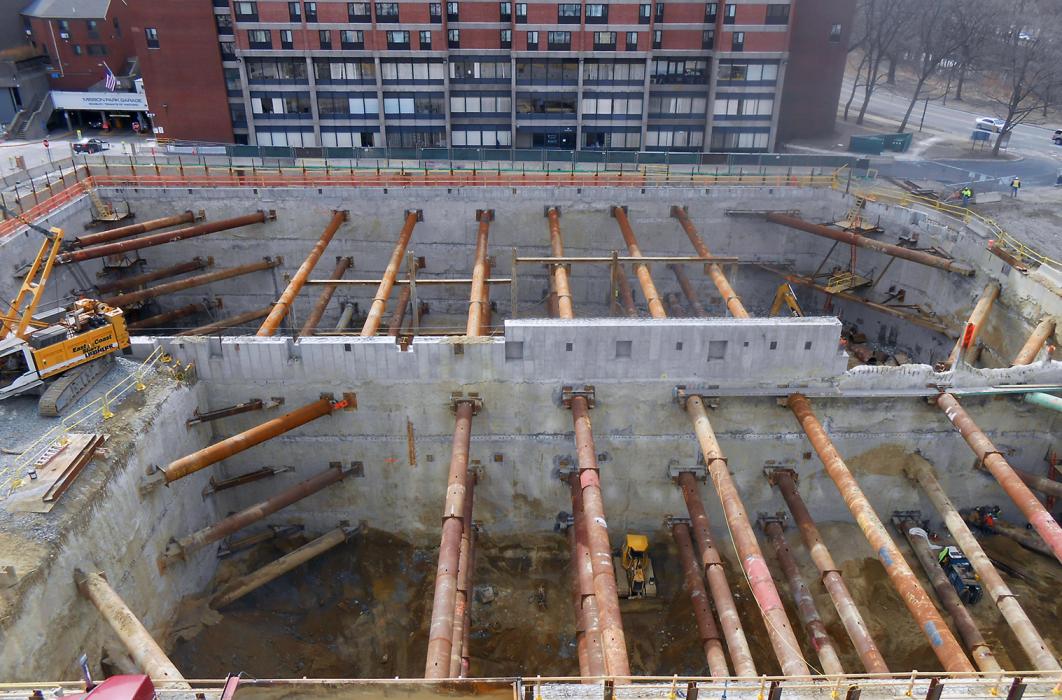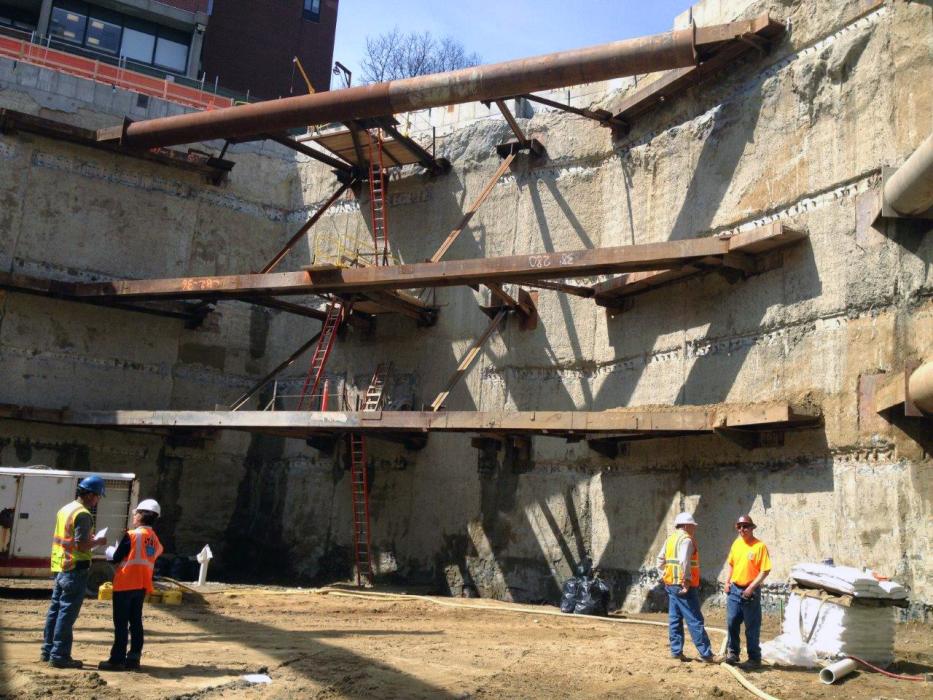 Designing The Foundation For Boston's Healthcare Research
Brigham Building for the Future in Boston is a reflection of Brigham and Women Hospital's commitment to innovation and the integration of medical research and patient care. The 11-story facility includes research laboratories, clinical spaces dedicated to orthopedics, rheumatology and the neurosciences, and a teaching center.
The design of the below-grade structure is equally impressive, housing a six-story parking garage, an electric power generation facility and an advanced imaging center. This variety of subgrade structure presented considerable design challenges and our team's analytical expertise in advanced soil constitute modeling and experience in urban environment subgrade were invaluable for the 210-foot-wide, 265-foot-long excavation.
We provided below-grade engineering services to East Coast Slurry Company & AA Will Corporation for the building, which opened in 2016.
Highlights
The teams worked with excavation depths that varied from 48 feet deep for the parking garage and power generation facility up to 60 feet elsewhere.
The design for the excavation was developed using a slurry wall and multiple levels of bracing systems.
We simulated the intricate excavation and construction sequence using a finite element analysis to assess the behavior of the slurry wall and the retained soil.
The slurry wall design, bracing installation and removal were coordinated with the up / up construction sequencing to expedite the excavation and construction of the subgrade structure.