College of the Atlantic, Student Housing
Addressing growing housing demands for the college, a new mass timber-framed residence hall will achieve net zero and meet passive house standards.
Lead Contact
Project Details
Project Partners
OPAL Architecture
Owner
College of the Atlantic
Location
Bar Harbor, Maine
Sustainability
Passive House compliant (not certified)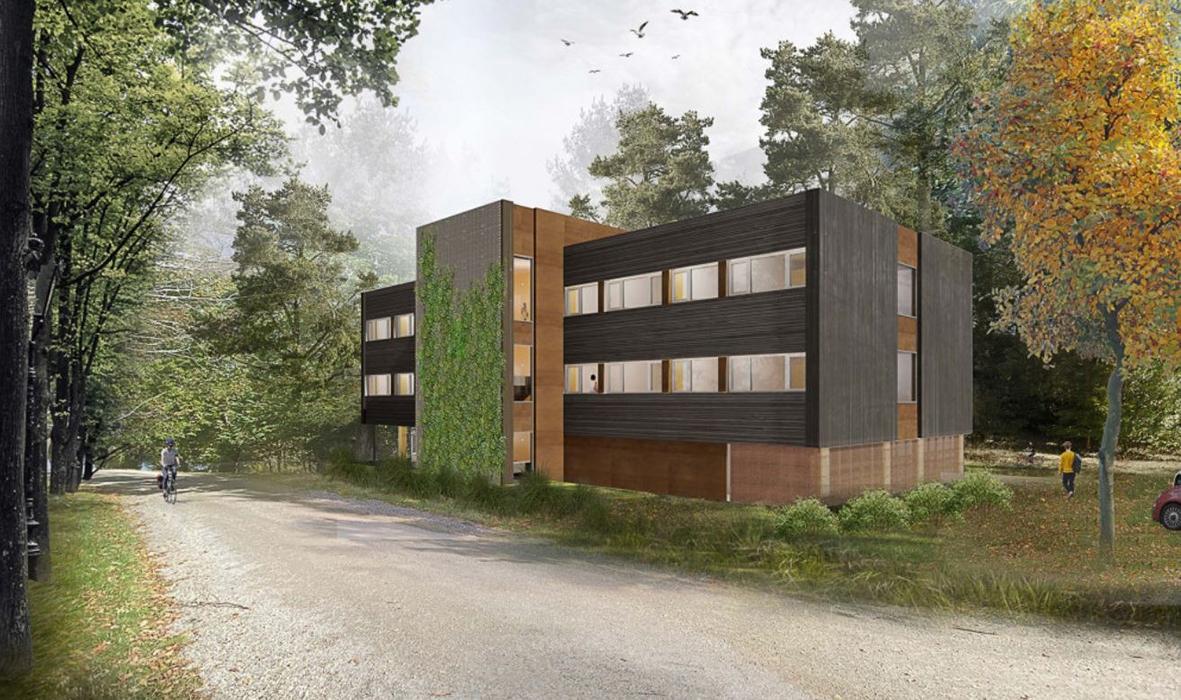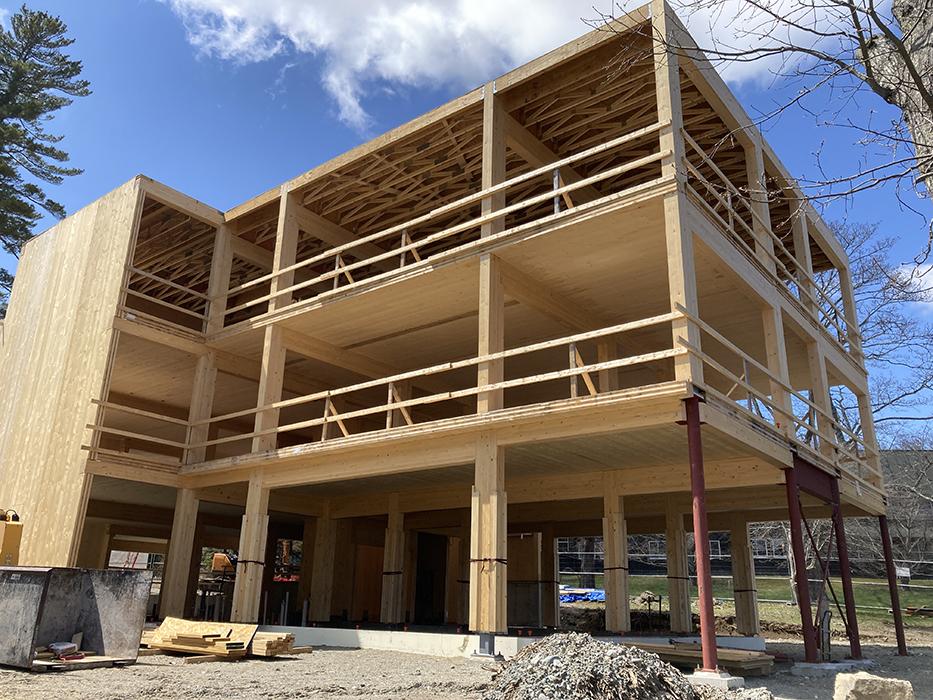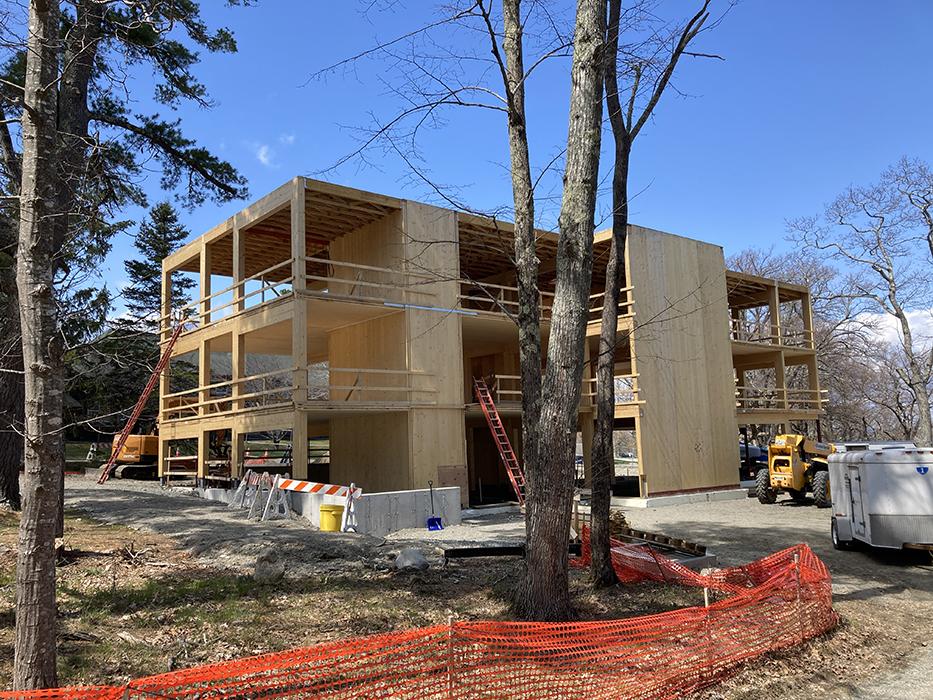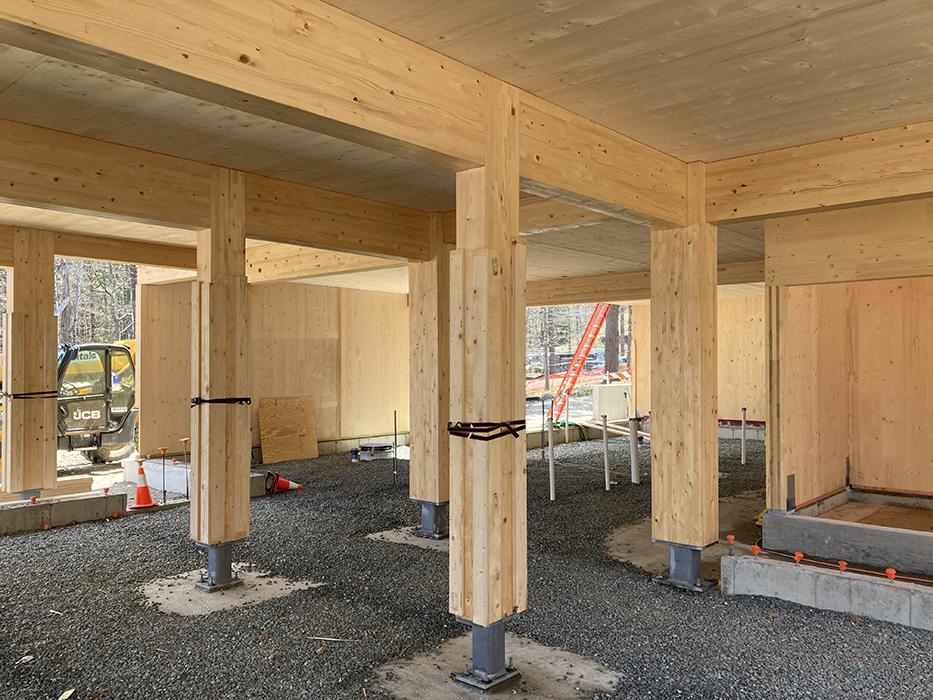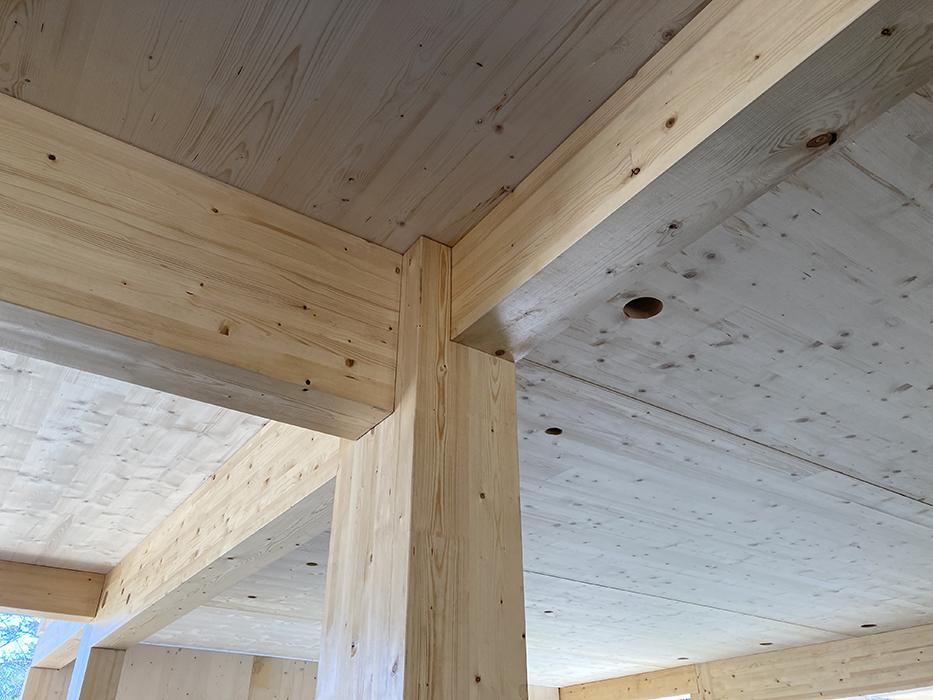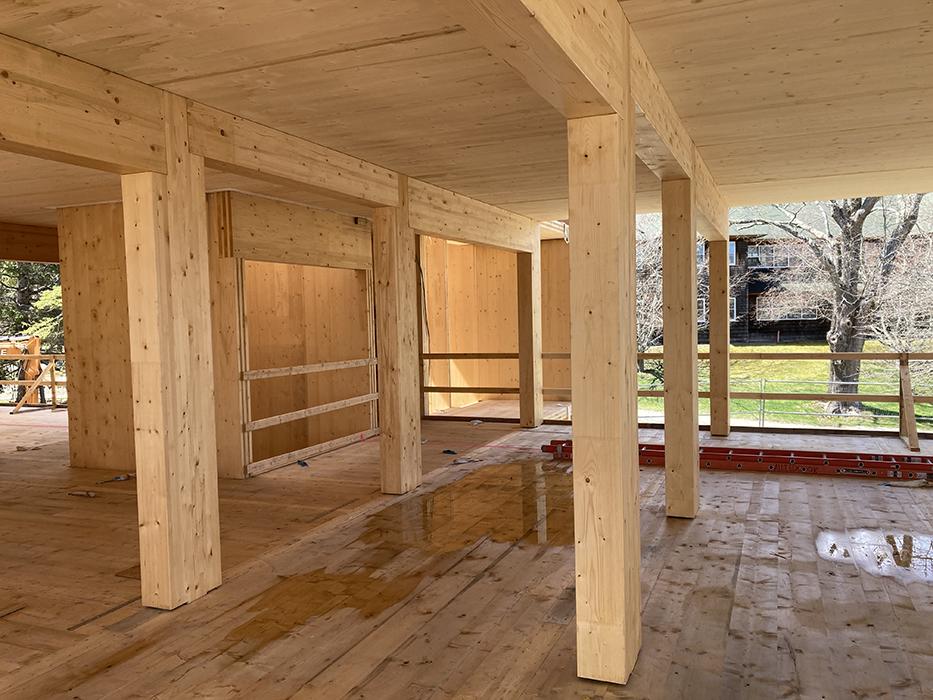 overview
In response to the growing housing demands, the College of the Atlantic Bar Harbor is adding a 50-person residence hall on the south end of campus. The three-story, 12,000-square-foot, mass timber-framed building is designed to achieve net-zero energy usage and meet Passive House standards.
We are providing structural design services to OPAL Architecture for the residence hall, which includes both double- and single-occupancy rooms and a multi-stationed kitchen area and community space on each floor.
highlights
Our scope includes the structural analysis and design of cross-laminated timber (CLT) floor panels, glued laminated timber beams and columns, and reinforced seated beam-to-column bearing connections, which reduces the cost of connection hardware and erection time while providing an elegant framing solution. Proprietary connection hardware was used in limited locations.
The timber elements are designed to be exposed in all public and private spaces and are detailed with hidden fire-protected connections.  
The lateral force resistance system includes CLT shear walls, which achieves the functional objective as well as the architect's aesthetic intent.
Located on a hurricane ocean line, the structure is designed for exposure-D wind loads.