Colorado State University, Hydro Building
Inspired by the flowing nature of water, the Hydro Center offers visitors a stunning experience while bringing water research to life at the CSU SPUR campus.
Lead Contact
Project Details
Project Partners
Hord Coplan Macht
Owner
Colorado State University, SPUR Campus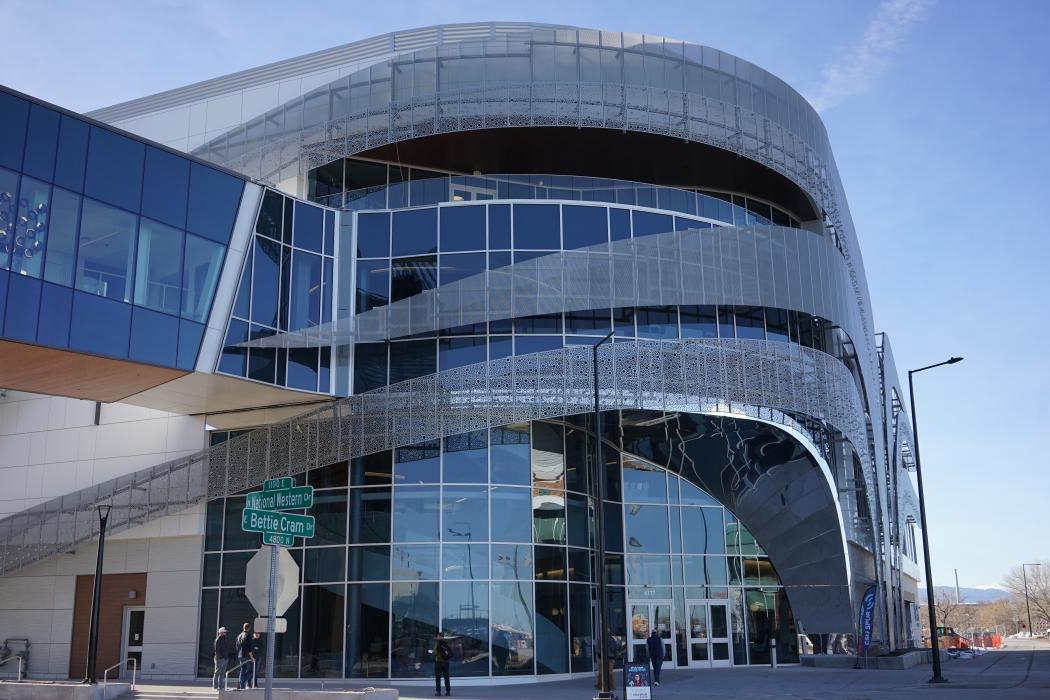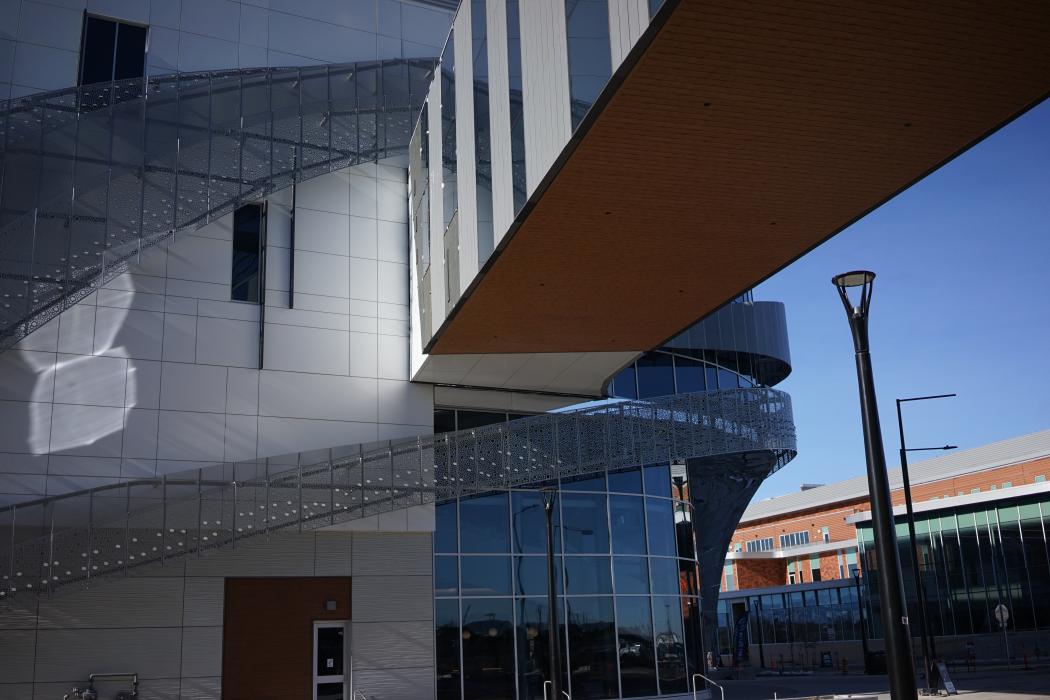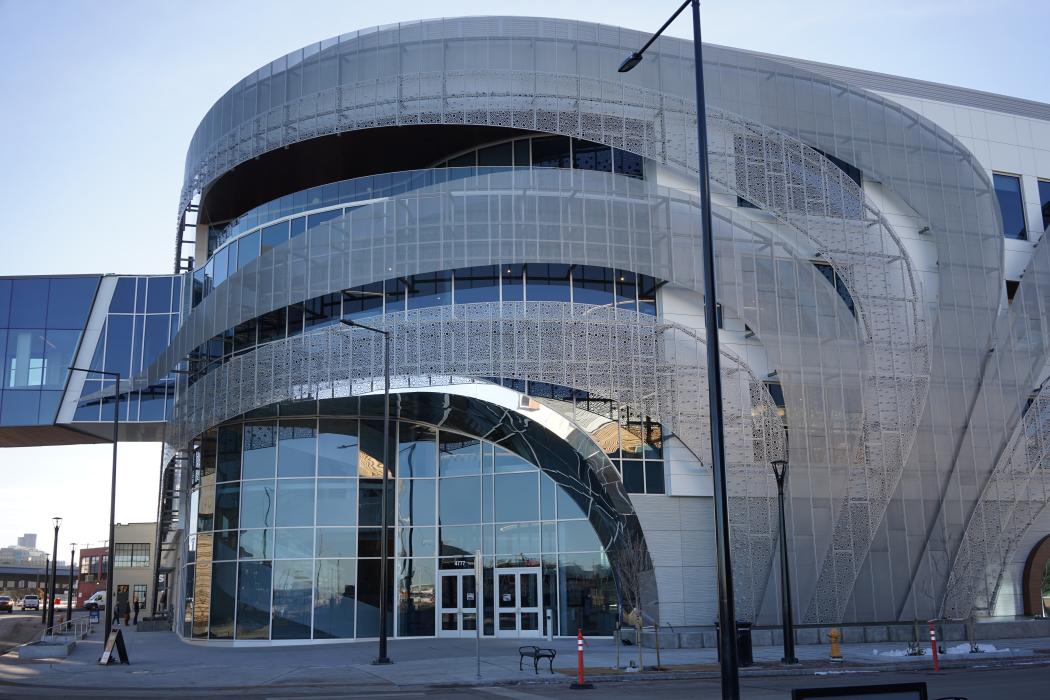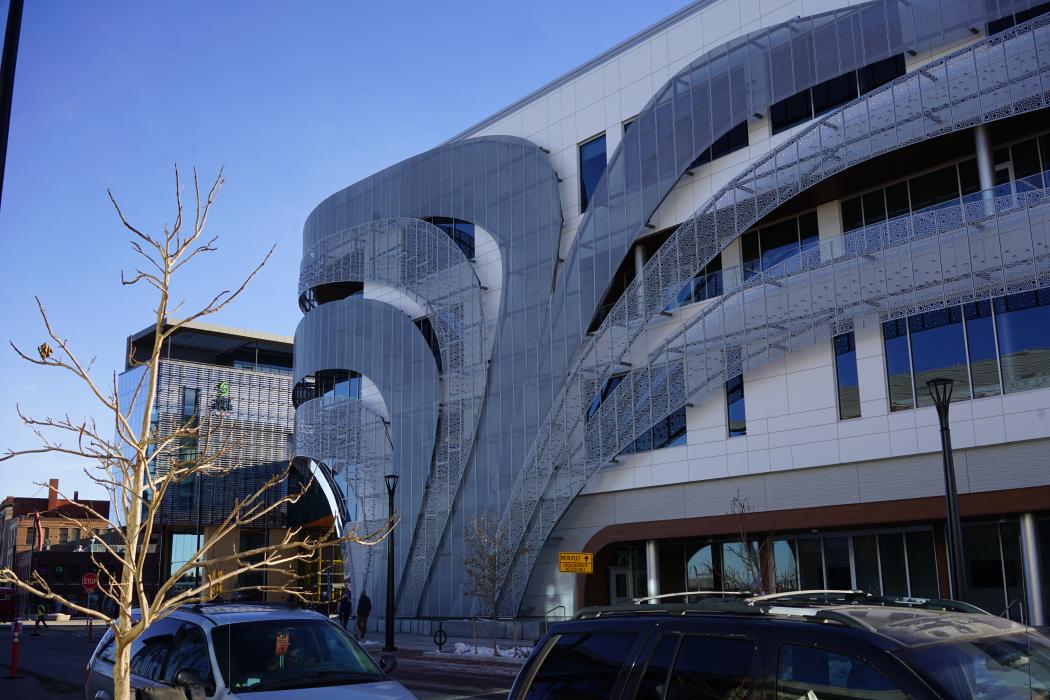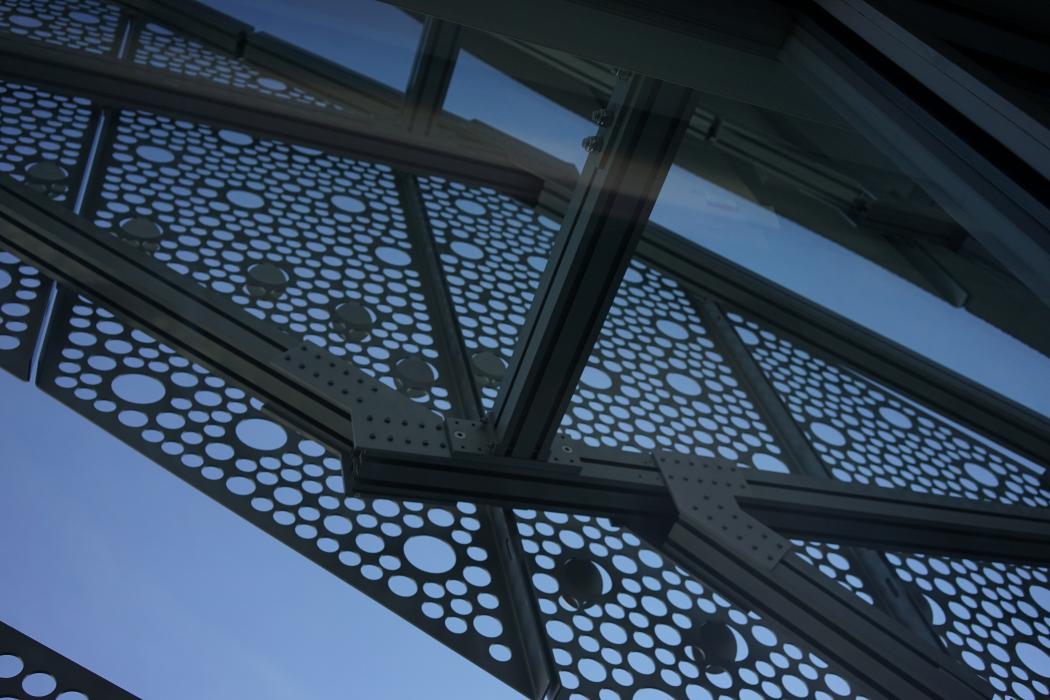 OVERVIEW
This isn't your typical campus building. Flowing seamlessly into CSU SPUR's campus skyline, the water-themed HydroLab features a captivating metal façade reflecting the flowing nature of water. The building hosts a 200-seat Flex Event Theatre, a classroom focused on water education and is home to the new Water Quality Lab for local utility DenverWater.
We provided façade engineering services for the new learning facility's inspiring exterior. Completely surrounding the building, a metal scrim sunshade actively reduces heat penetration while filling the facility with natural light.
Highlights
The scrim consists of perforated aluminum panels supported by a system of horizontal and angled extruded aluminum girts. The girts are connected back to the base building structure with cantilevered aluminum outriggers.
Our project scope included rationalization of the scrim and support structure, coordination with base building structure and façade, and PE-stamped calculations.
Optimized metal framing allowed for an exposed internal and external experience while reducing solar heat gain.