Evergrande Guangzhou Football Stadium
Set to be the largest football stadium in the world once complete, the external form of this 100,000-seat stadium is inspired by the lotus flower.
Lead Contact
Project Details
Project Partners
Gensler, Evergrande Group & CSWARDI
Location
Guangzhou, China
Area
Above ground - 300,000 m² (3.23 million ft²), Underground - 180,000 m² (1.93 million ft²)
Teams/League
Guangzhou F.C. - Chinese Super League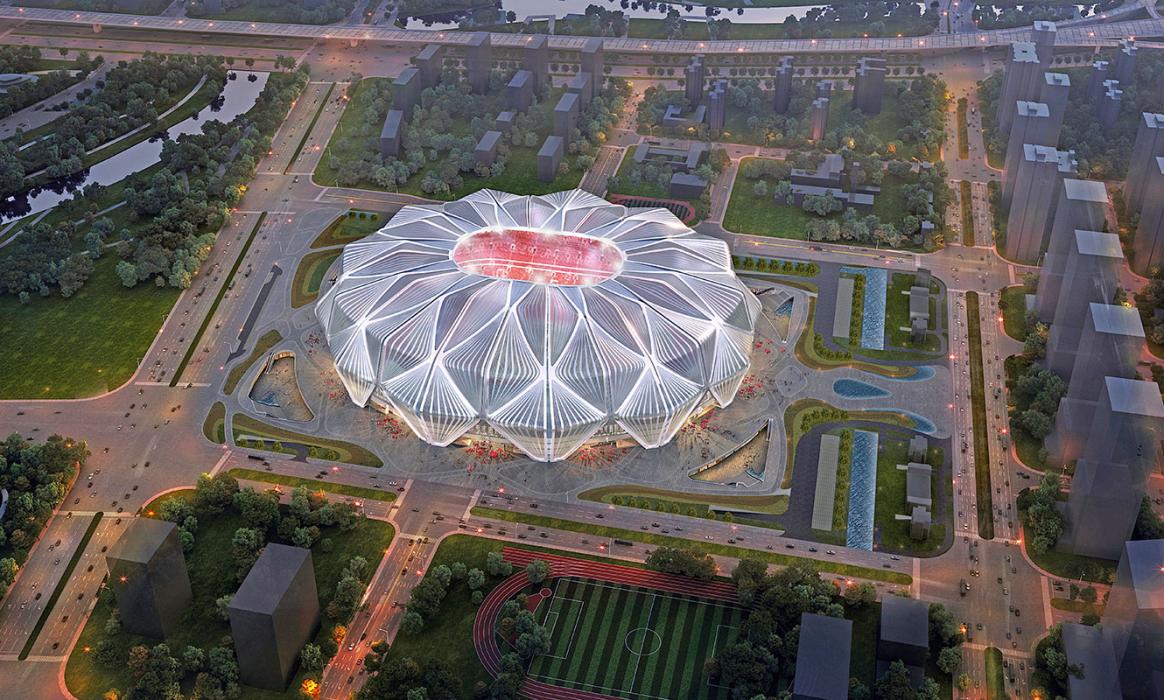 Overview
Set to be the largest football stadium in the world once complete, this 100,000-seat stadium will be capable of hosting world-class games and will be the home of the Guangzhou Evergrande Taobao Football Club. The stadium's external form is inspired by the lotus flower and it will will serve as the major sports center for the Pearl River Delta. The stadium's envelope will also house retail and leisure facilities.
We are providing structural design services to the Evergrande Group for the concept and schematic design stages and peer review service at design development and construction document stages.
Highlights
The unique roof structure is designed to be independent of the bowl structure, which will provide more flexibility in the design and construction phases.
This un-jointed roof structure can accommodate thermal movements without significant stresses, enabling reductions in the member sizes which will reduce the construction cost.
A critical element during the design phase was to stay true to the unique architectural design that forms the angular dome-like structure with an oval central opening.
Our team used parametric modeling to allow continuous coordination with the architect to refine and optimize the roof.
The final design resulted in a space-frame structural system with rings and radial ribs that form a homogeneous envelope from the ground to the center.