Four Seasons Abu Dhabi at Al Maryah Island
Among Dubai's mirrored towers and car-dominated landscape rises a pedestrian-friendly, mixed-use development with a layered façade recalling desert sunsets.
Lead Contact
Project Details
Project Partners
PLP Architecture
Owner
HLG STFA SOIL GROUP, LLC
Location
Al Maryah Island, Abu Dhabi, United Arab Emirates
Number of Units/Apartments
120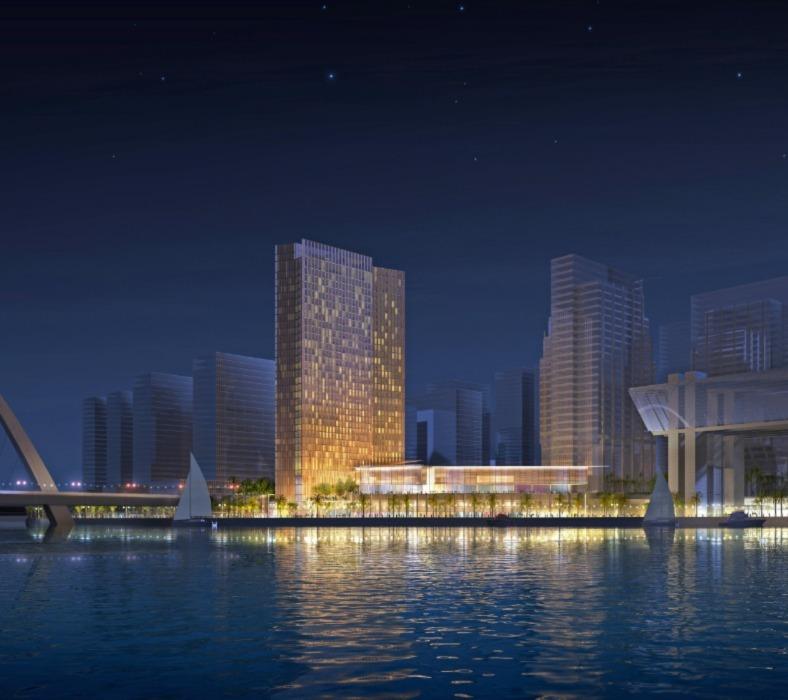 overview
Centrally located in Abu Dhabi, the manmade Al Maryah Island fosters a rare pedestrian enclave within a mixed-use development anchored by The Four Seasons Hotel. Along the ground plane a series of lush, human-scaled gardens guides residents and visitors along the waterfront toward their destinations. As a refreshing alternative to the mirror glass so prevalent in the city, the layered façades lend depth and texture, with either vertical or horizontal terra cotta baguettes filtering light while referencing colors of the desert sunset.
We provided structural, civil and façade engineering services to PLP Architecture for the 34-story hotel and six-story podium, including 120 serviced apartments, 1,000 square meters of meeting and conference facilities, 800 square meters of spa and fitness facilities, retail, food and beverage outlets and parking.
highlights
The tower and podium are constructed of reinforced concrete with post-tensioned concrete slabs and reinforced concrete columns, walls and beams—all cast in situ.
The tower's slender shape limits the size of the cores, requiring additional structural support to ensure both stability and large column-free spans. Our design strategy couples the relatively narrow cores with embedded steel link beams and deeper slab zones to achieve both aims.
Podium stability is provided by a combination of several cores and moment-frame action between the slabs and columns. This approach was adopted to give the architect greater design flexibility by reducing structural reliance on the cores.
The intricate façade, with structural glass and external shading in aluminum, was driven by a combination of environmental concerns and the desire to provide unimpeded views. Our façade engineering practice provided façade detailing and structural design of custom steel, aluminum and glass elements as well as construction and testing methods.