Harlem Fire Watchtower
The Harlem Fire Watchtower is a beloved local landmark and an excellent example of early American cast iron frame construction.
Lead Contact
Project Details
Project Partners
NYC DPR, Mueser Rutledge, Nicholson and Galloway, Allen Architectural Metals & Verdin Bell Company
Owner
New York City Department of Parks & Recreation
Location
New York, New York
Project Awards
New York Landmarks Conservancy, Lucy G. Moses Preservation Award, 2020
Municipal Art Society, MASterworks Award, Best Restoration, 2020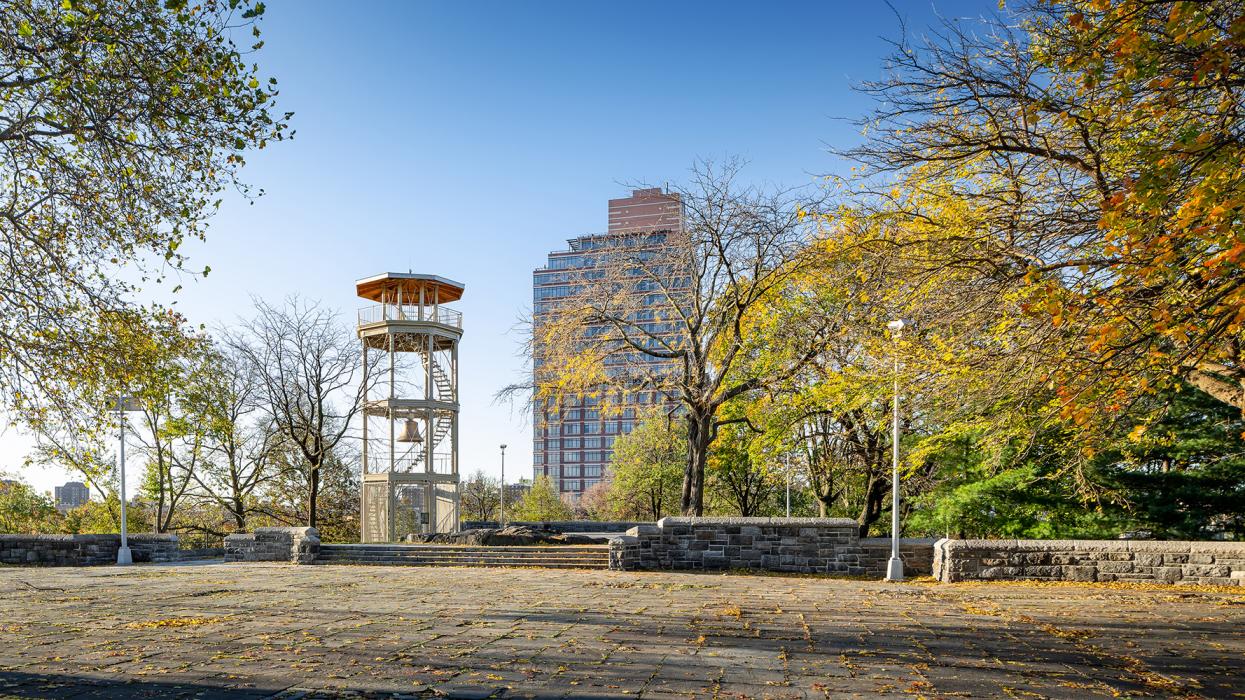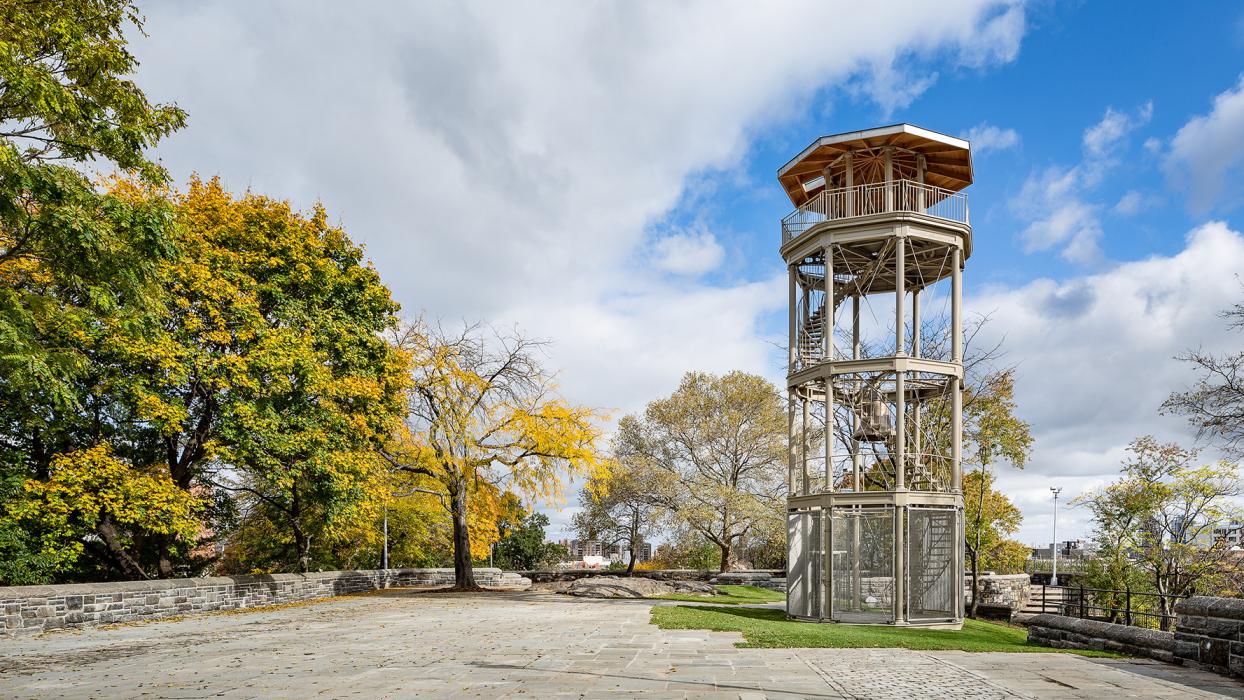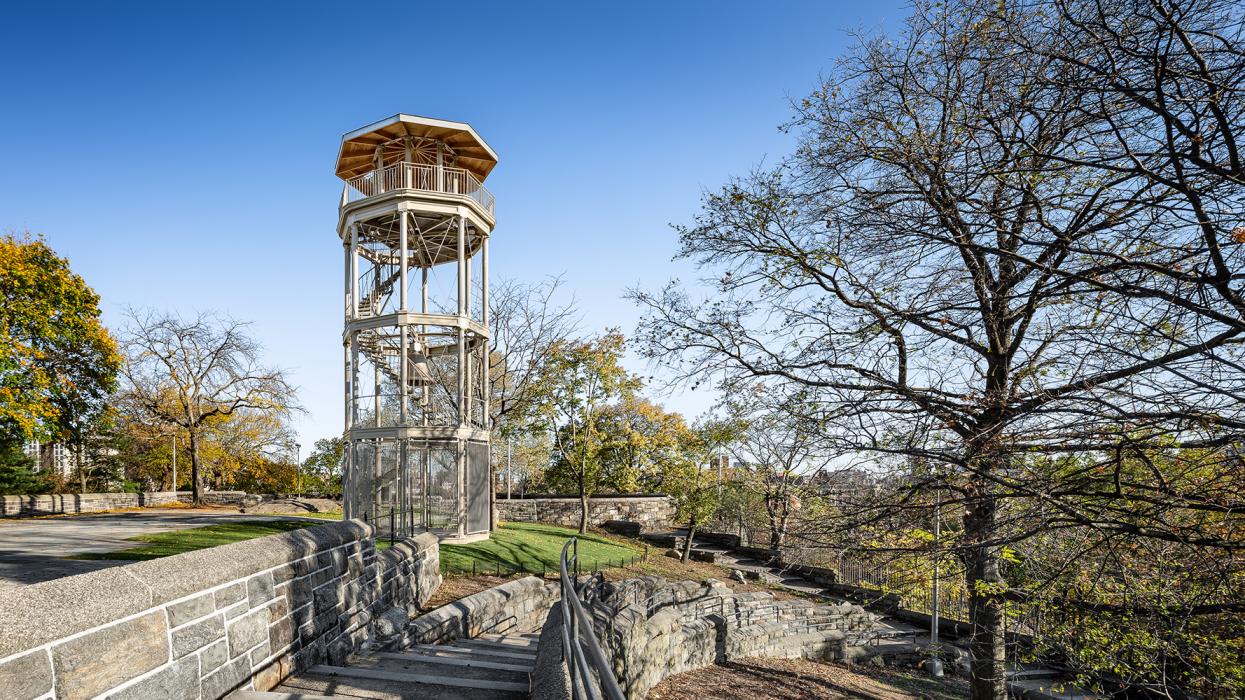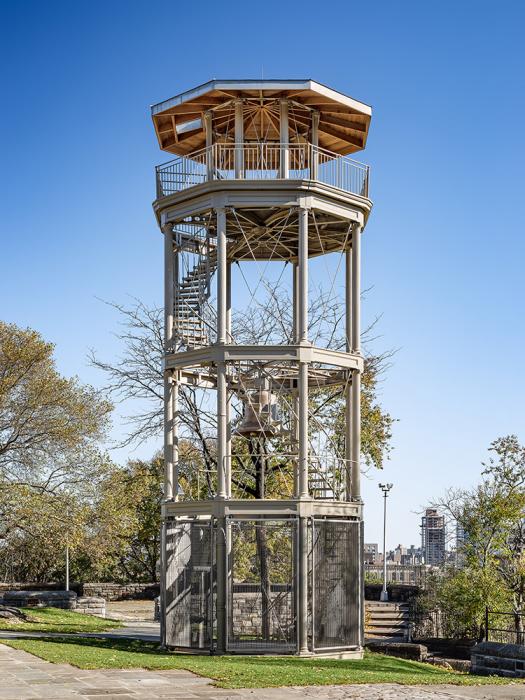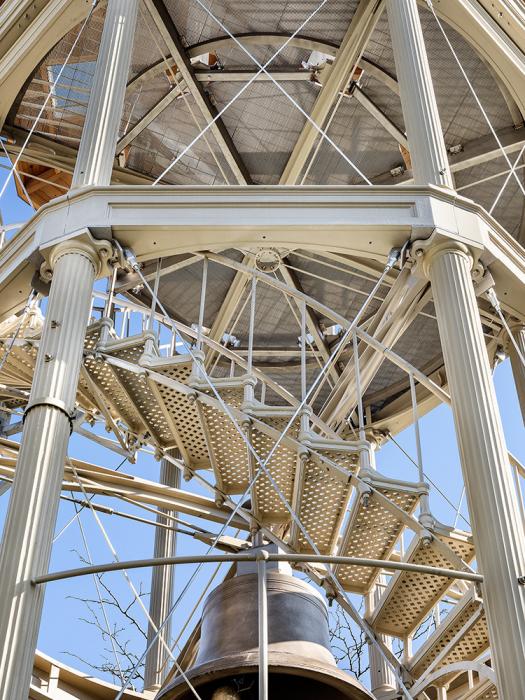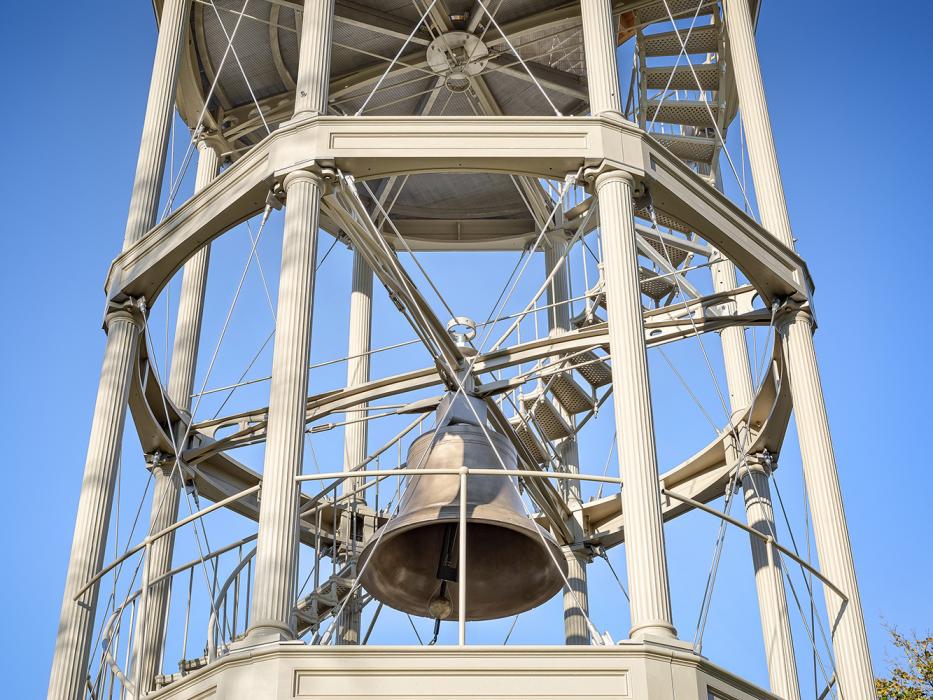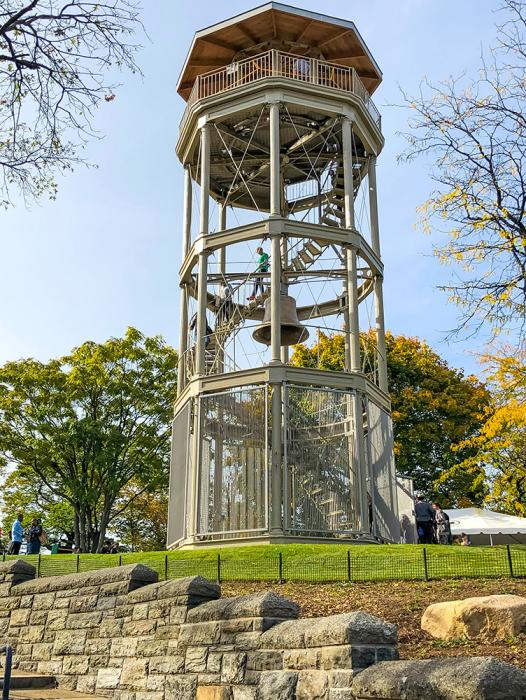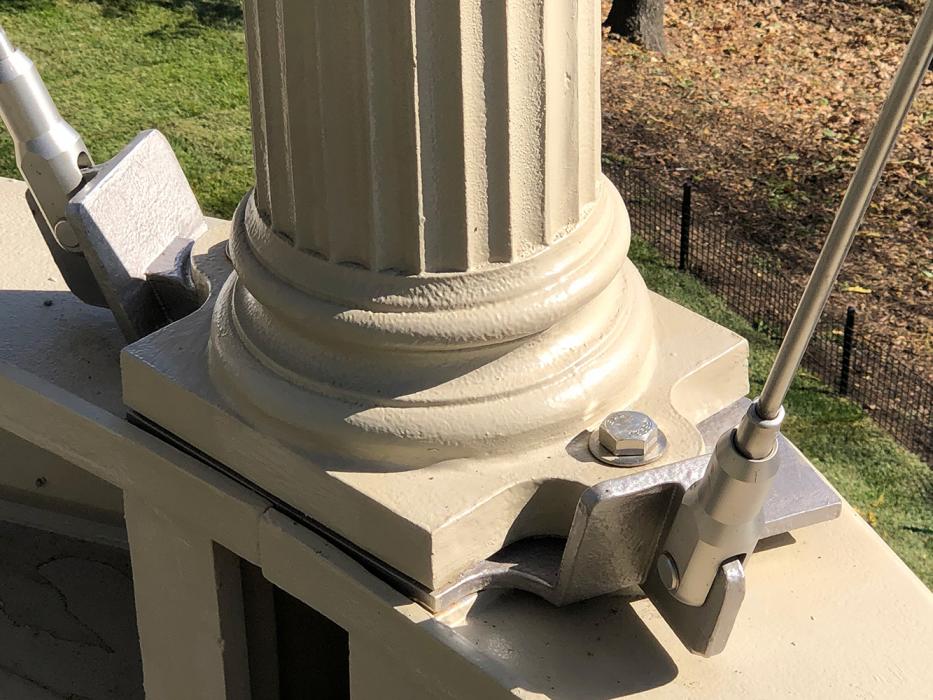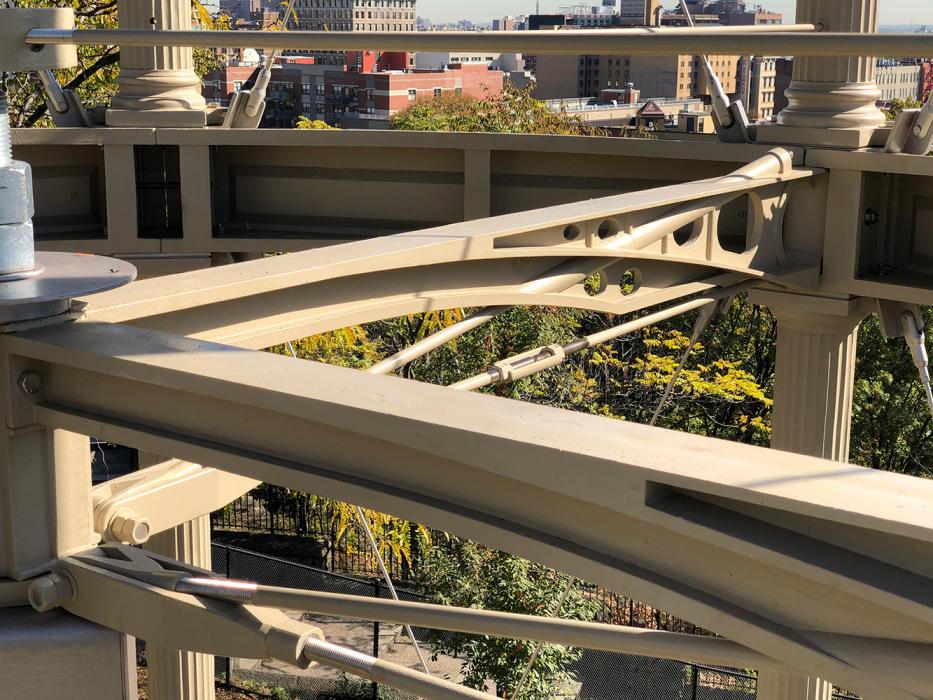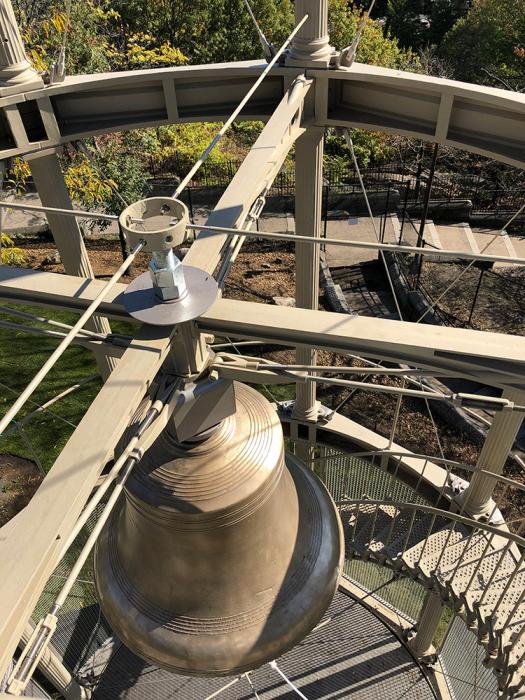 Overview
The Harlem Fire Watchtower was constructed in 1856 as one of a series of cast iron towers built throughout New York City designed to give firefighters a perch from which to watch over the community, and alert local fire company's by ringing a bell. When pull boxes rendered the fire watchtowers obsolete in the 1870's, the system was discontinued, and the other towers eventually were torn down. Harlem residents rallied to protect the tower, which endured and is now the last remaining fire watchtower in the city.
By the late 20th Century, the structure fell into disrepair and was near collapse. The structure, which is a NYC Landmark and listed on the National Register of Historic Places, was again saved by the activism of the Harlem Community, which inspired city officials to fund the restoration, which also included adjacent landscaping and restoration of the WPA era plaza known as the Acropolis. 
We were retained by the city for the tower's first comprehensive restoration in more than 160 years. Our restoration design included structural assessment, historical documentation and a finite element analysis of the cast iron structure. To satisfy both structural and historic preservation goals, it was decided to reconstruct the tower as it originally stood but add a bracing system to make it structurally sufficient. Original cast iron elements underwent non-destructive testing (NDE) including magnetic particle inspection and elements that were too deteriorated to be reused were replicated in new cast iron.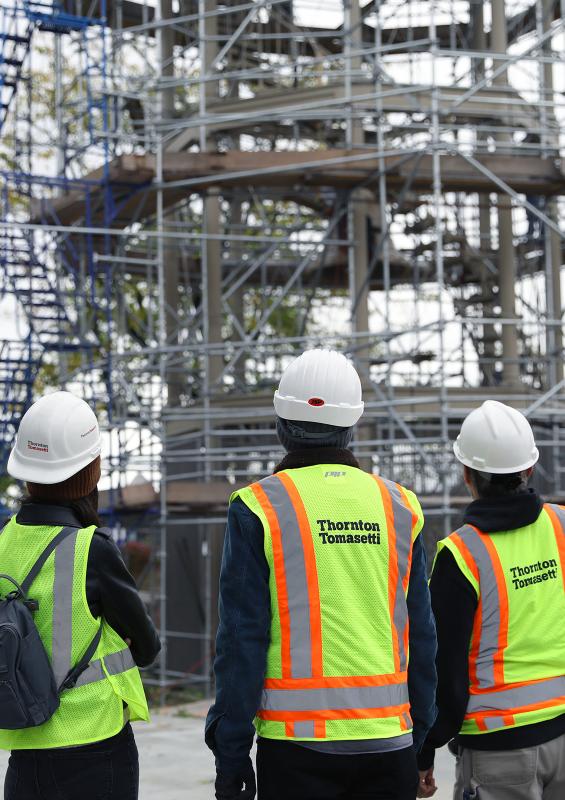 Highlights
Finite element analysis of the towers archaic structural system revealed that the structure had failed under wind loading so new interventions were required.
To meet both structural and preservation goals, the tower was reconstructed as it originally stood but with an elaborate bracing system to make it structurally sufficient.
The design clarifies the authenticity of the original structure with historic elements painted the original color and new interventions in stainless steel.
Lost features were recreated based on documentation: the copper roof, the landscape around the tower, and security screens at ground level, all recalling the original appearance.
The historic 1865 bell was also meticulously restored.
We assisted the client with both LPC and State Historic Preservation Office approvals.
---
The Mount Morris Fire Watchtower stands at the pinnacle of Harlem's rich culture and serves as a monument to the neighborhood's storied history. By restoring the cast iron structure and adjoining landscape, we have ensured the continued survival of this significant landmark and gathering space for years to come.