This multipurpose sports facility was designed to safely withstand the motions and forces of a zone 4 seismic event.
Lead Contact
Project Details
Project Partners
Populous and Huber, Hunt & Nichols
Location
Anaheim, California
Teams/League
Anaheim Ducks - NHL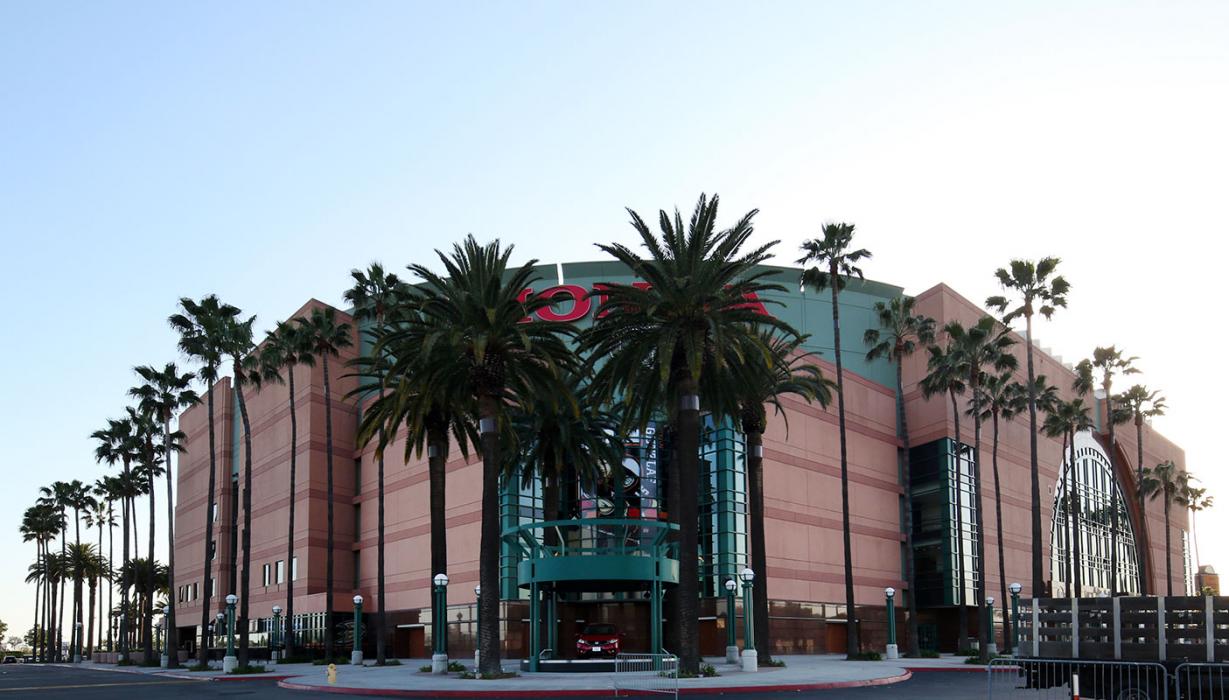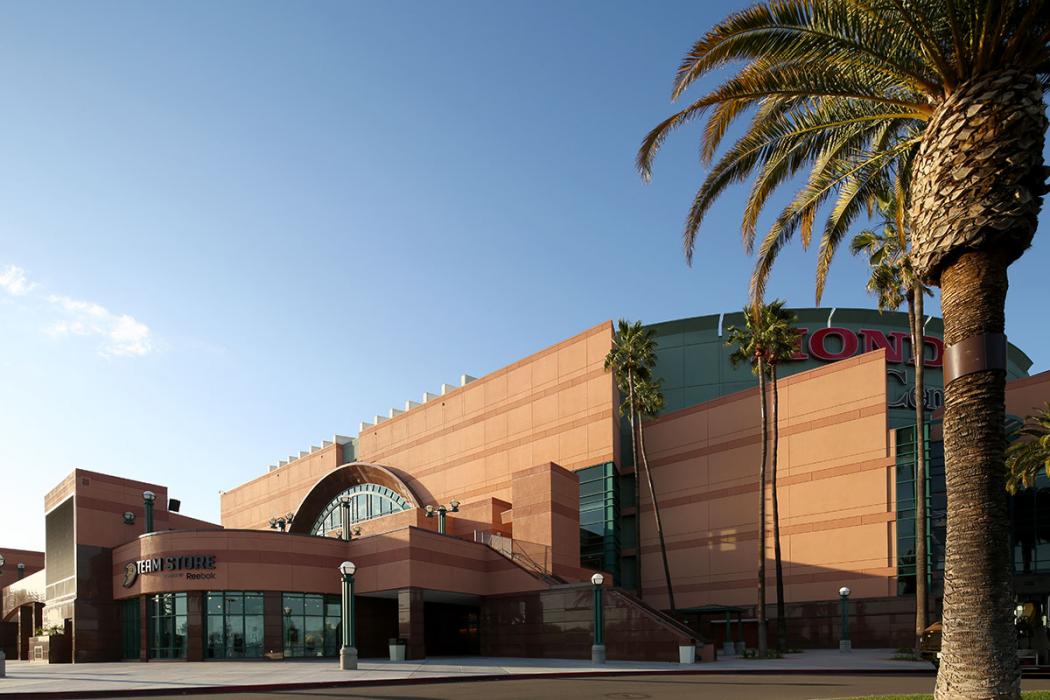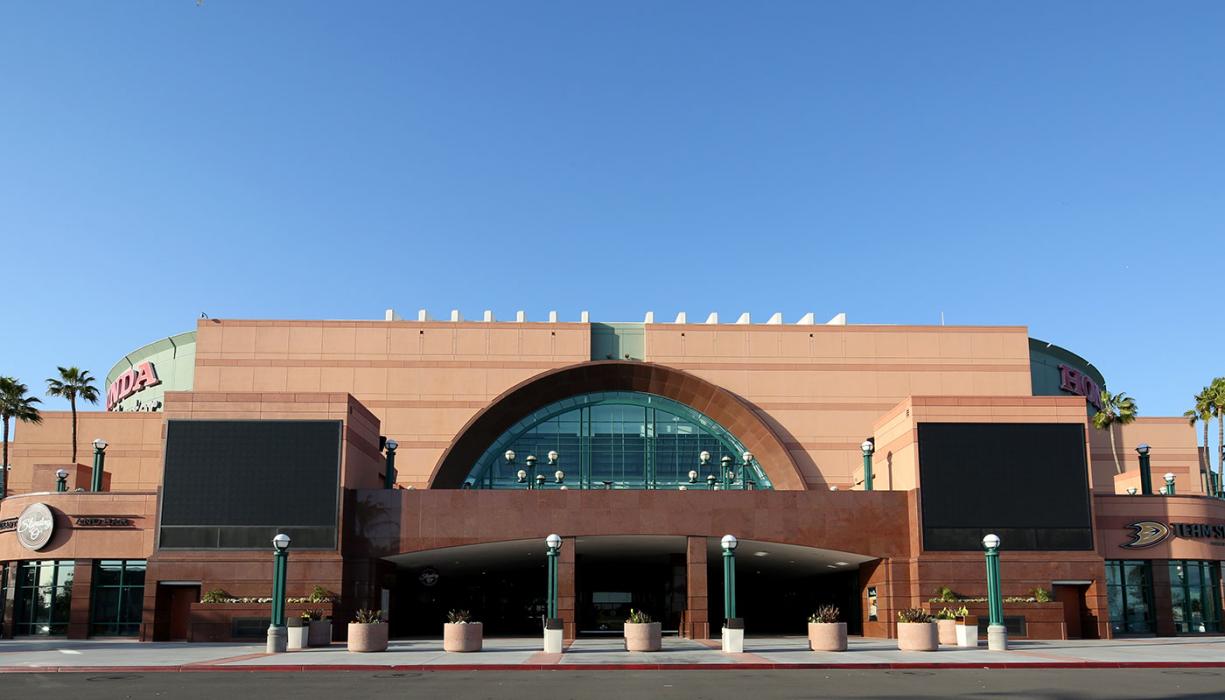 Overview
Home to the NHL's Anaheim Ducks and the Big West Basketball Tournament, the multipurpose Honda Center meets NBA and NHL requirements and was designed to accommodate all requirements of seismic zone four. The arena can accommodate up to 17,200 spectators for hockey games and 18,000 spectators for basketball games, features 82 luxury suites as well as service areas for team, press and administrative activities.
We provided structural design services to Populous for the facility, which opened in 1993.
Highlights
The arena can be divided into three major structural components: the foundation system, the seating bowl superstructure and the long span roof system:

The foundation consists of spread footings resting on a uniform, two-ton, medium-dense alluvial sand and gravel material that was present just below the arena service level, 22 feet below ground.
The seating bowl superstructure was constructed of cast-in-place concrete with post-tensioned precast seating units in order to meet the tight structural depth requirements.
The 329 x 444-ft roof span is made with a minimal amount of structural steel and meets aesthetic and earthquake safety requirements. 

The design team saved more than $1 million by working with the geotechnical engineer to develop a shallow foundation ring system.