Indeed Tower
A mixed-use development which previously held the University of Texas' administrative offices.
Lead Contact
Project Details
Project Partners
Page Southerland Page & Trammell Crow (Development Manager)
Owner
University of Texas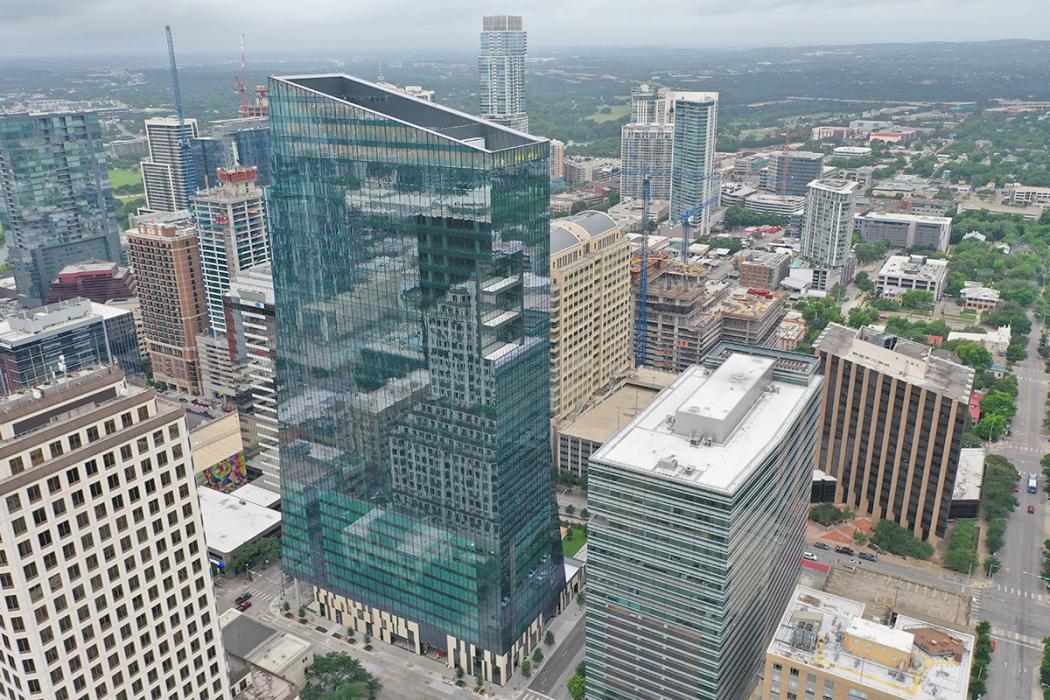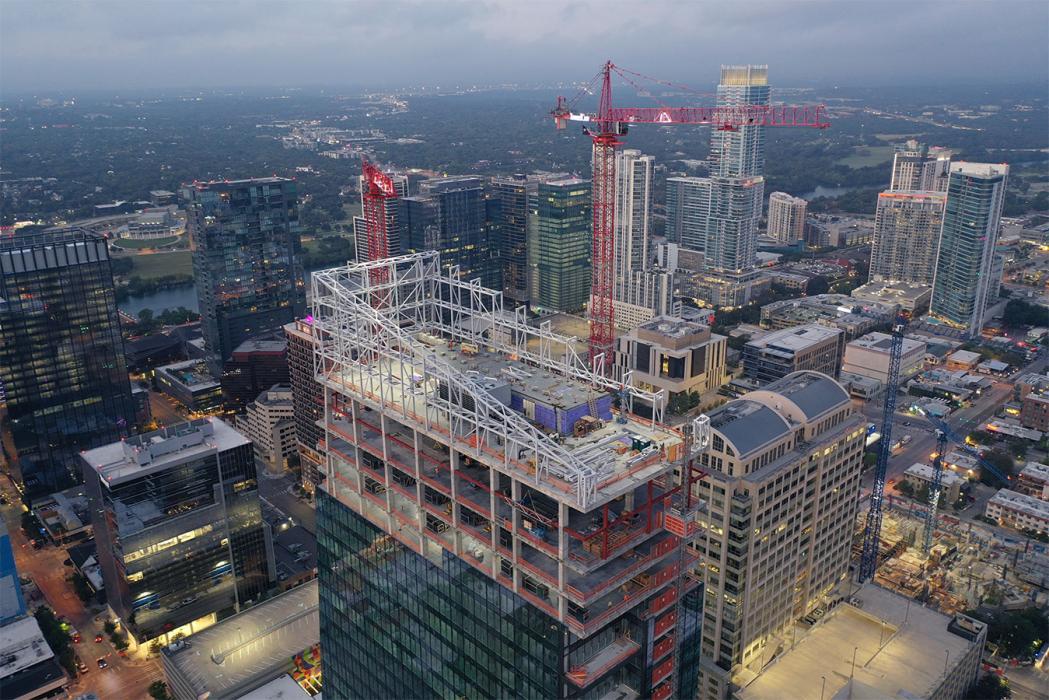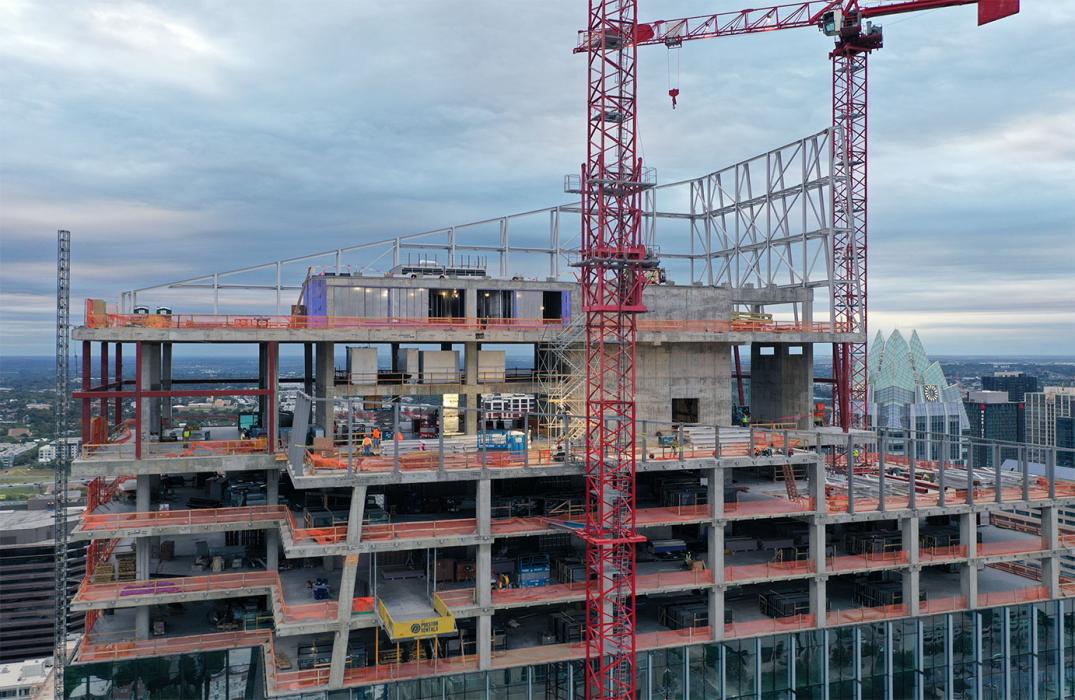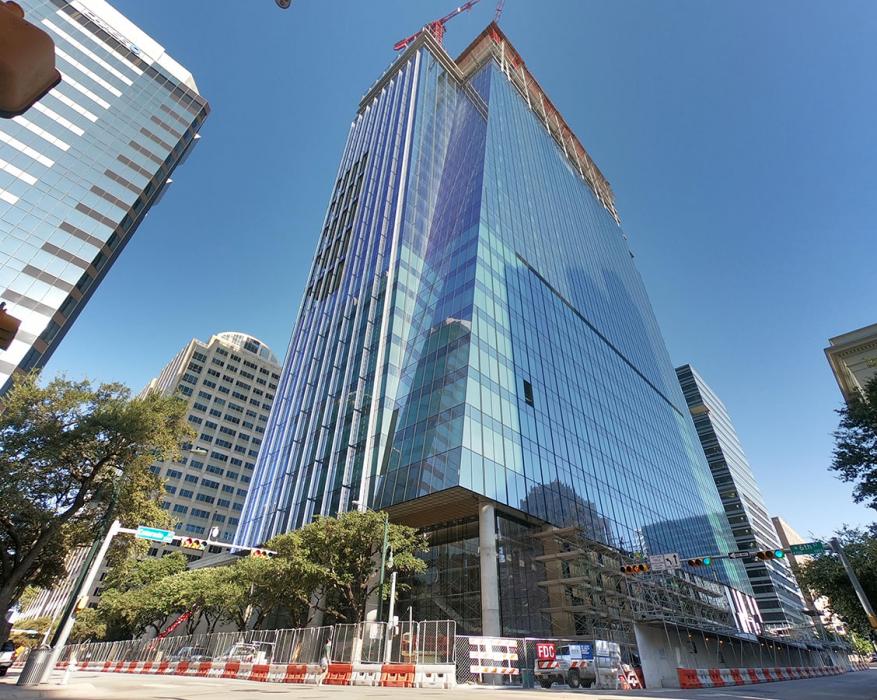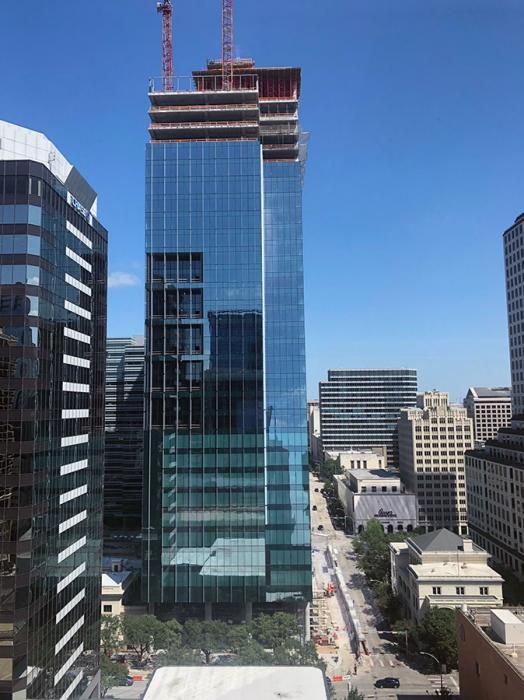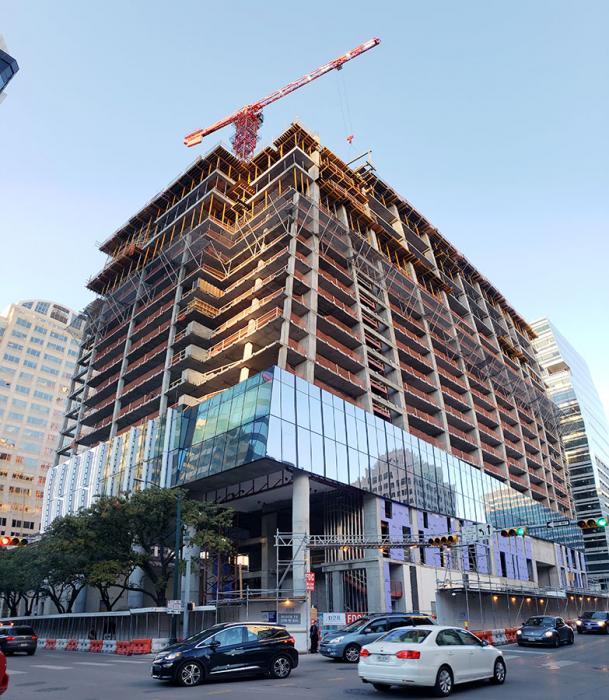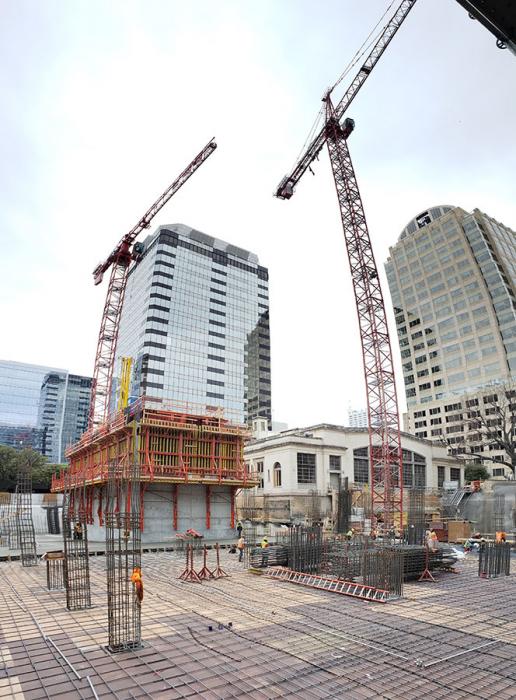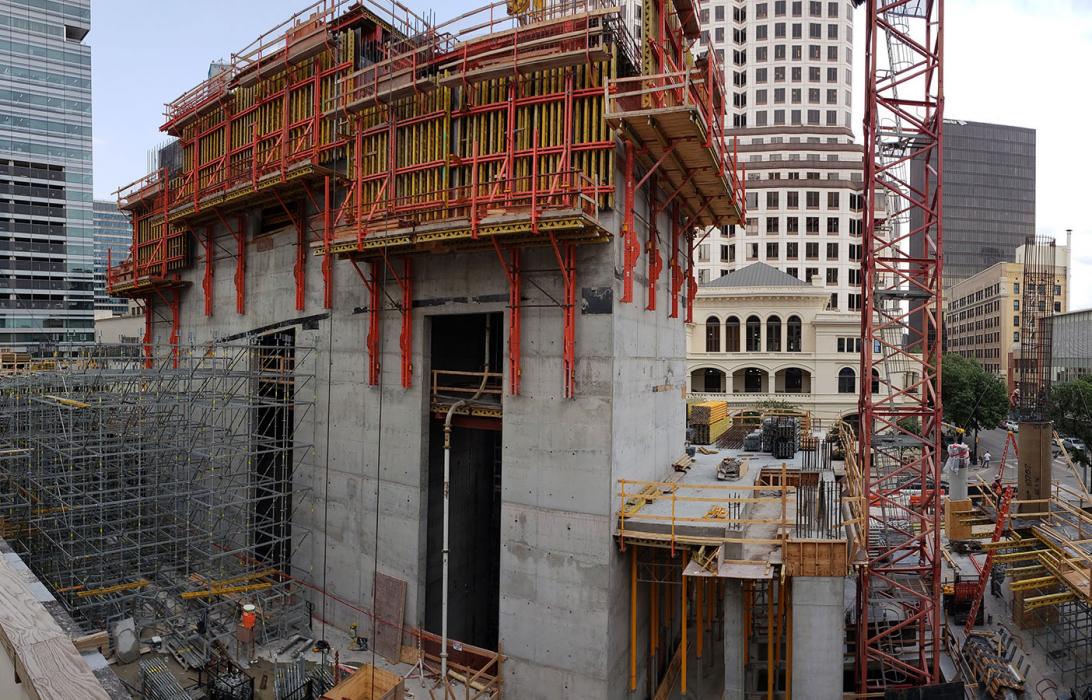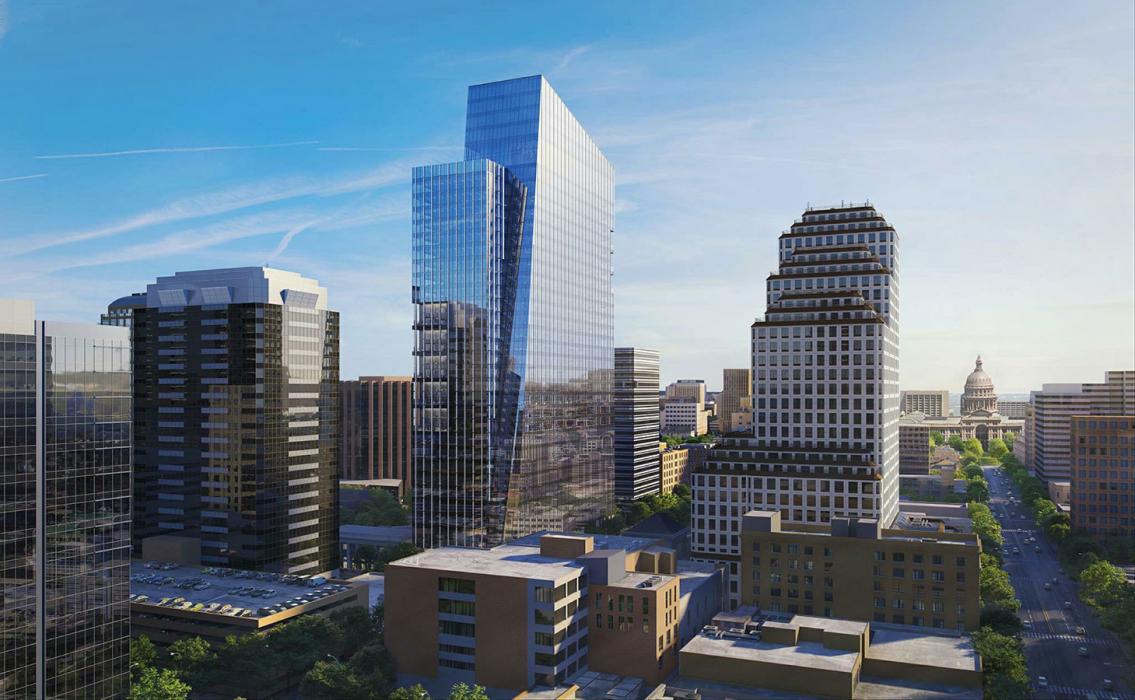 Overview
Indeed Tower in Austin is a mixed-use development, which previously held the University of Texas' administrative offices. It consists of a 36-story office tower with an expressive sloping façade and a daring architectural crown that extends nearly 70 feet above the roof. A plaza with park space is shared between the two towers. Block 71 takes up an entire city block and features five stories of below-grade parking beneath the office tower.
We are providing structural design services to Page Southerland Page and Trammell Crow Company for the development, which is scheduled to open in 2021.
Highlights
Great consideration was paid to the surrounding area in terms of design. Numerous designs were considered with rigorous collaboration with the architect prior to the selection of the sloped façade. This close communication and iterative design process made possible the development of both an architecturally distinctive and structurally efficient building solution.
The past and future of the property also played an important role on the project and are reflected in the design. Special considerations were given to the adjacent historic property in order to maintain integrity of the structure during construction.
Design flexibility was incorporated to allow for potential future development on a second tower on the site.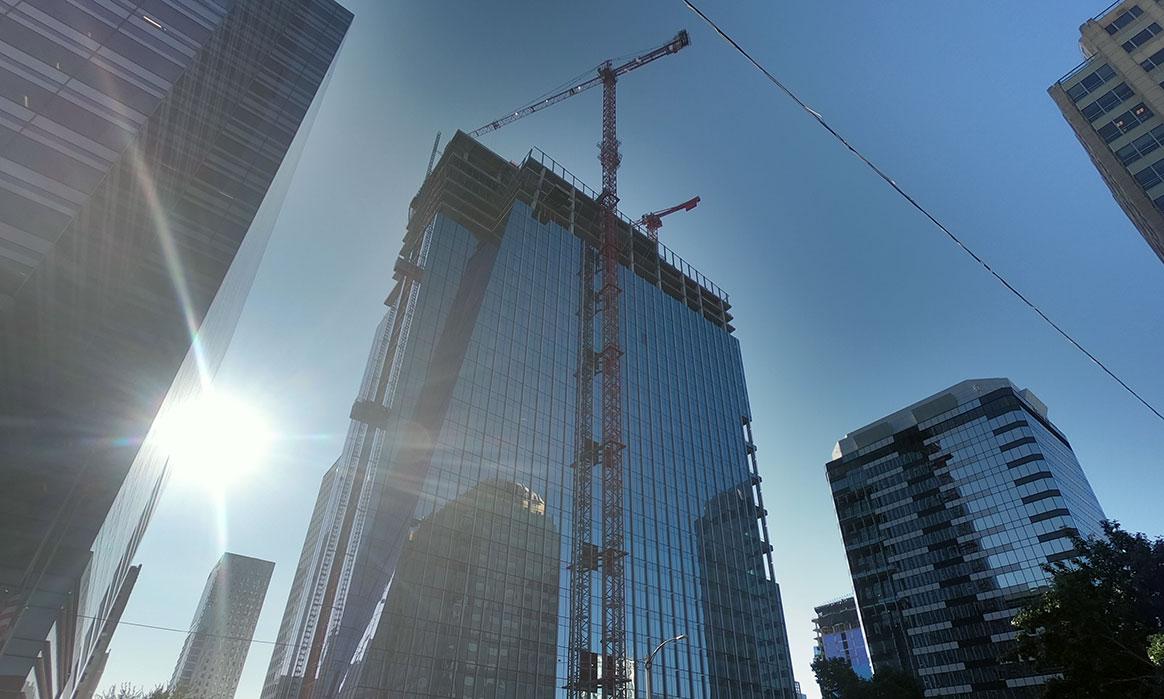 Indeed Tower Virtual Fly-Through