James Haley Veterans Hospital, New Bed Tower
The expansion adds 150 beds in a new four-story bed tower at one of the busiest veteran's hospitals in the United States.
Lead Contact
Project Details
Project Partners
Page Southerland Page & Turner Construction
Owner
U.S. Veterans Administration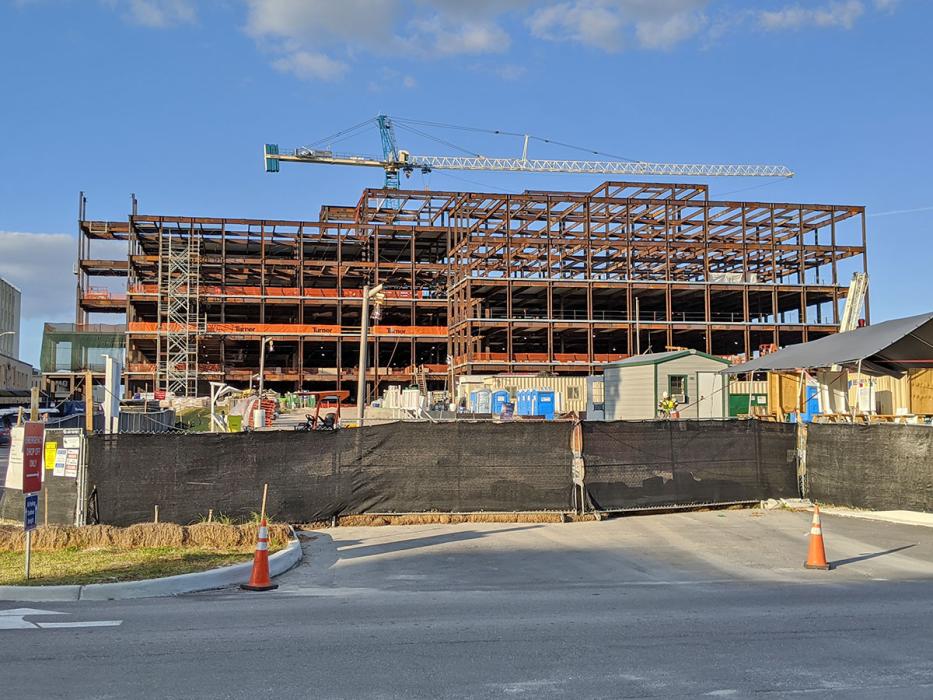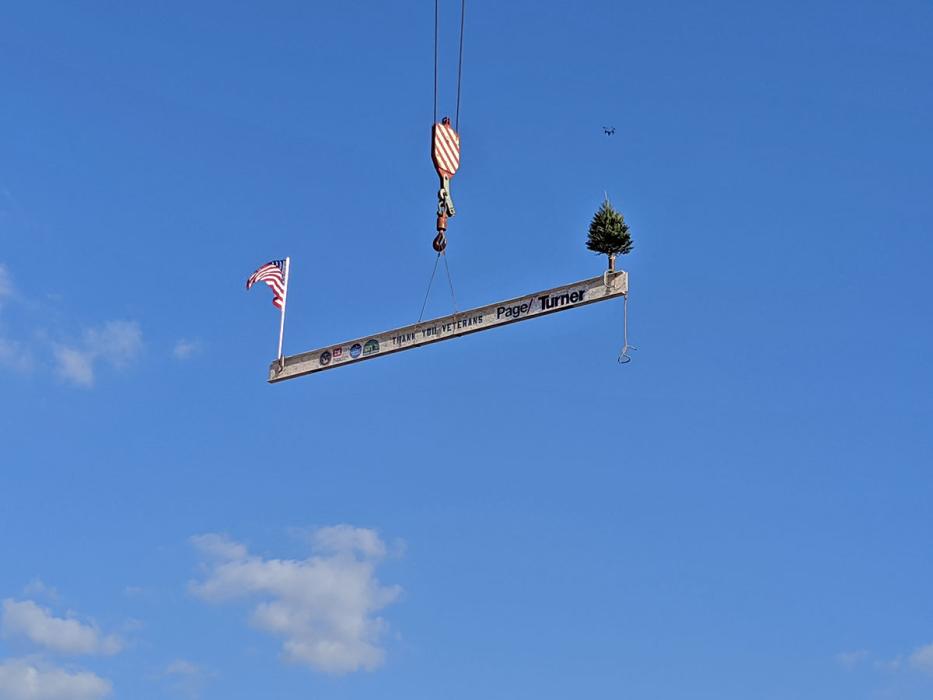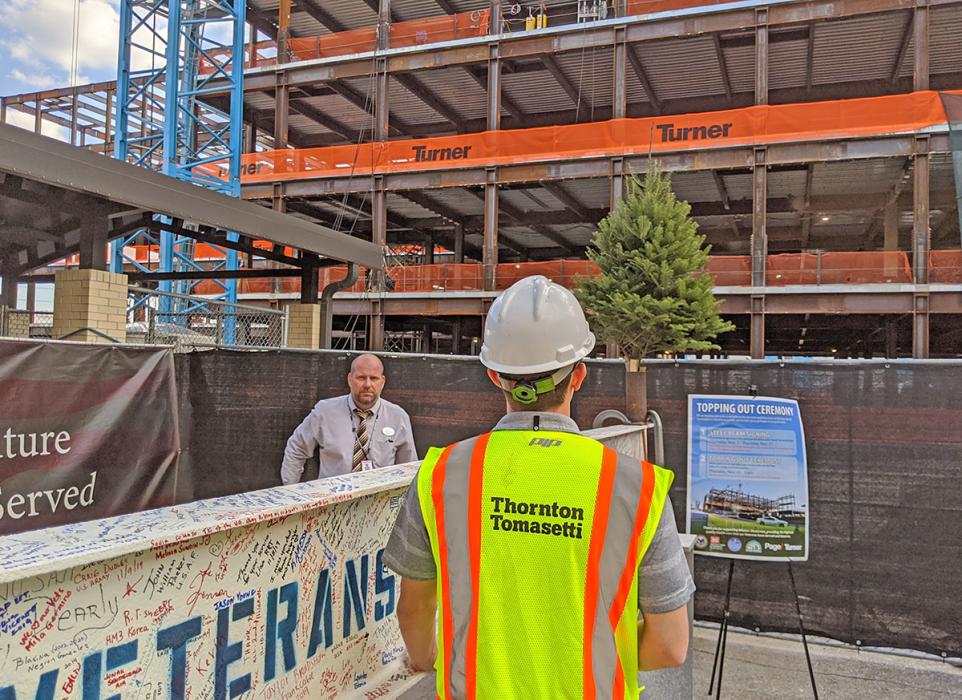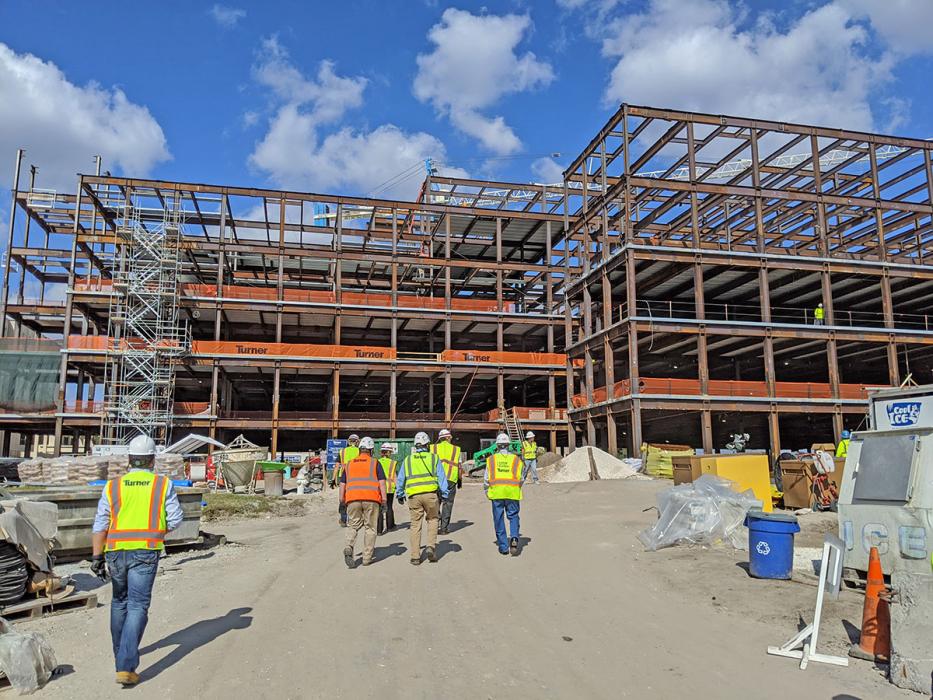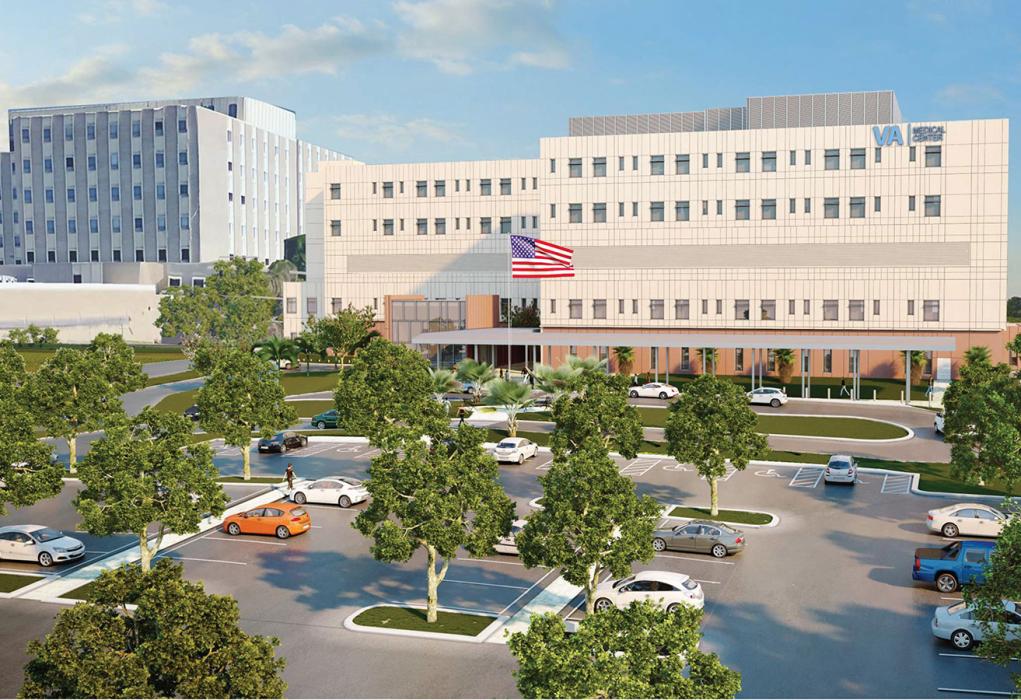 Overview
As one of the busiest veteran's hospitals in the nation, the James A. Haley Veterans' Hospital provides primary care and specialty health services such as cardiology, spinal cord injury treatment and mental health care. The hospital's recent expansion added a 240,000-square-foot facility which houses 96 medical surgical single-patient rooms and 40 intensive care beds.
We provided structural design, protective design and construction engineering services to Page Southerland Page & Turner Construction for the complex, which is scheduled to open in 2023.
Here's How
Structural systems were selected to meet the challenges of poor sub-surface soil conditions and progressive collapse for this fast-track, design-build project.
The structural floor framing system for the hospital building consists of composite steel deck supported by wide flange steel beams, girders, and columns.
The lateral system for the hospital building consists of steel moment frames, chosen to maximize interior flexibility and to provide redundancy to the building perimeter, enhancing performance during threat events.
The foundation system for the structure consists of building columns supported by individual or groups of auger-cast piles with concrete pile caps.
Deep foundations were selected to address the high column loads and the variable site geology which includes karst topography and has the potential for the development of below grade voids or sink holes. The risk of sink holes is further mitigated by supporting the ground slabs on piles and designing these slabs as two way flat plate construction formed and poured on grade.
The entrance pavilion, a one-story, structurally isolated steel framed structure, functions as the main entrance to the buildings and consists of a high-bay space surrounded by glass curtain wall and precast façade. The lateral load resisting system consists of rigid moment frames at the column lines to allow for an open floor plate through the entrance and vestibule.