A mixed-use residential tower in San Diego's East Village combines art, urban living and community amenities.
Lead Contact
Project Details
Project Partners
Carrier Johnson + CULTURE
Owner
Block F Titleholder, LLC
Sustainability
LEED Gold targeted
Number of Units/Apartments
405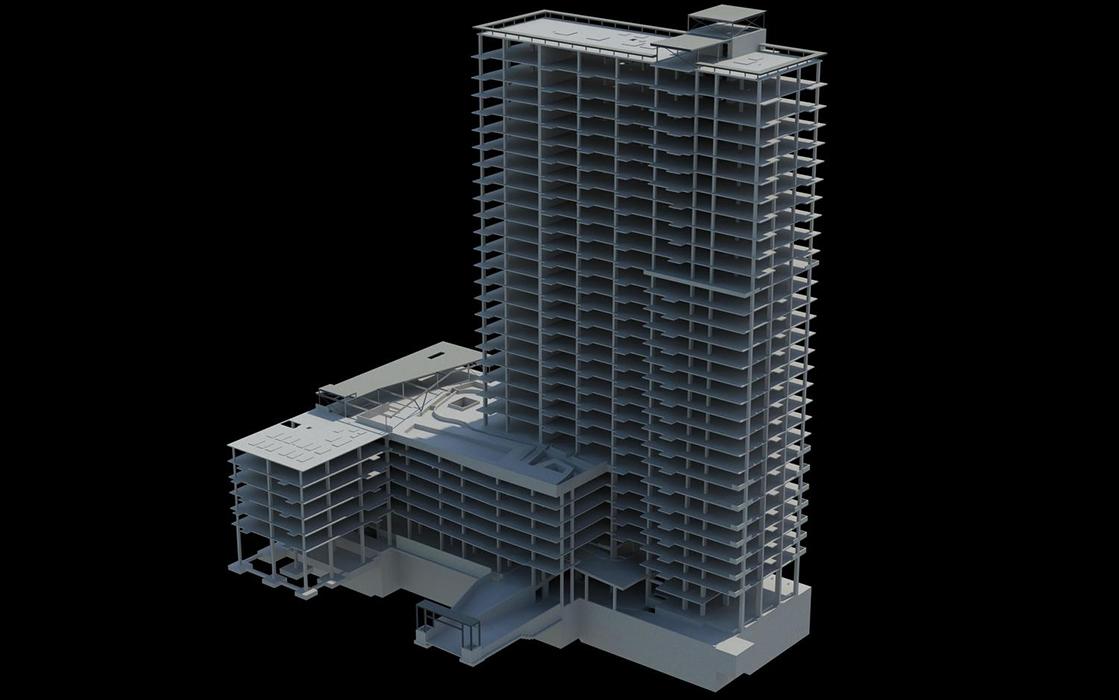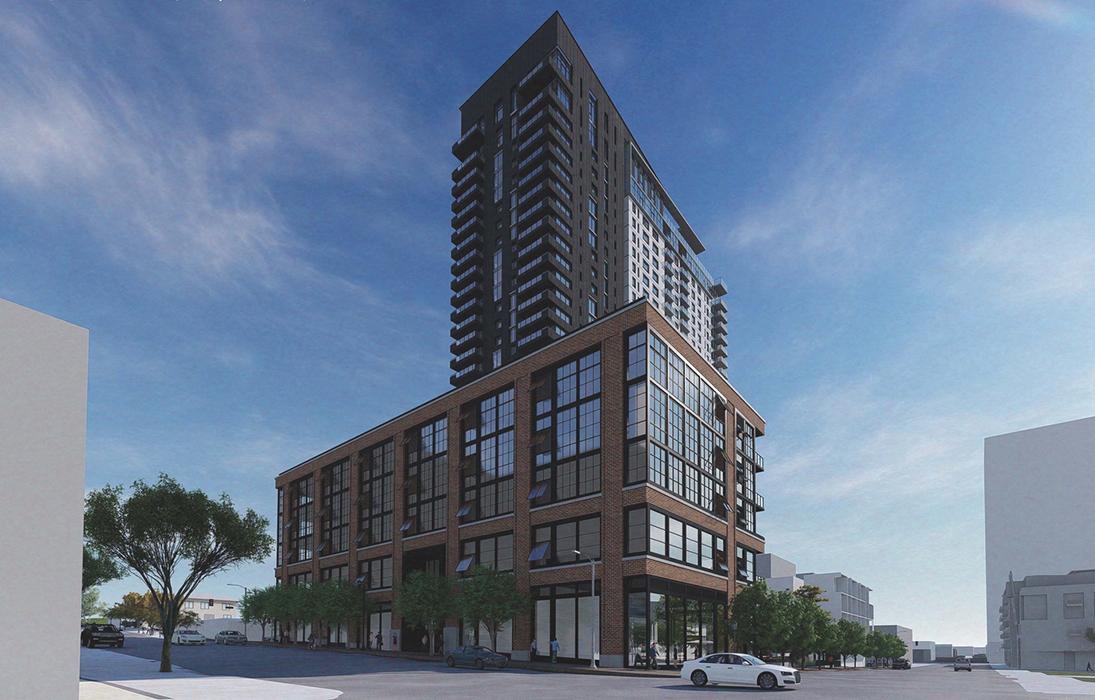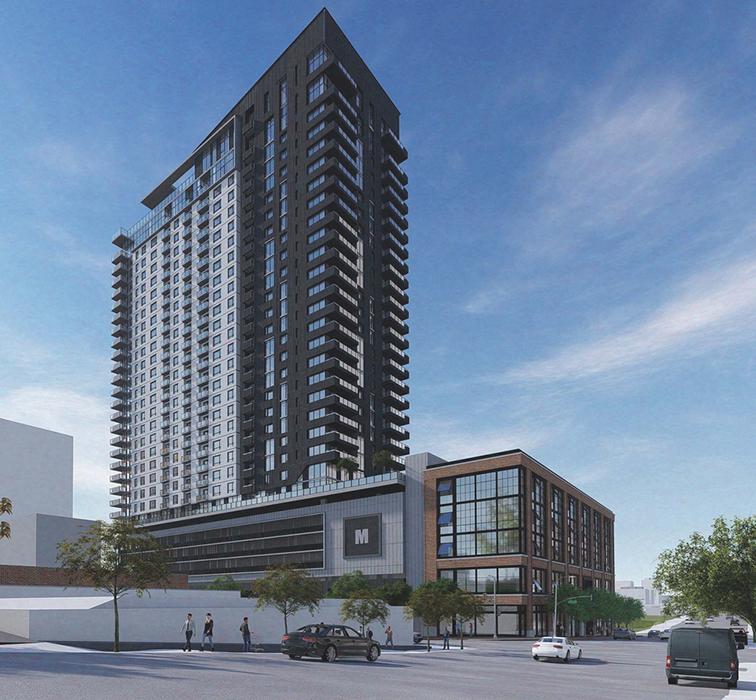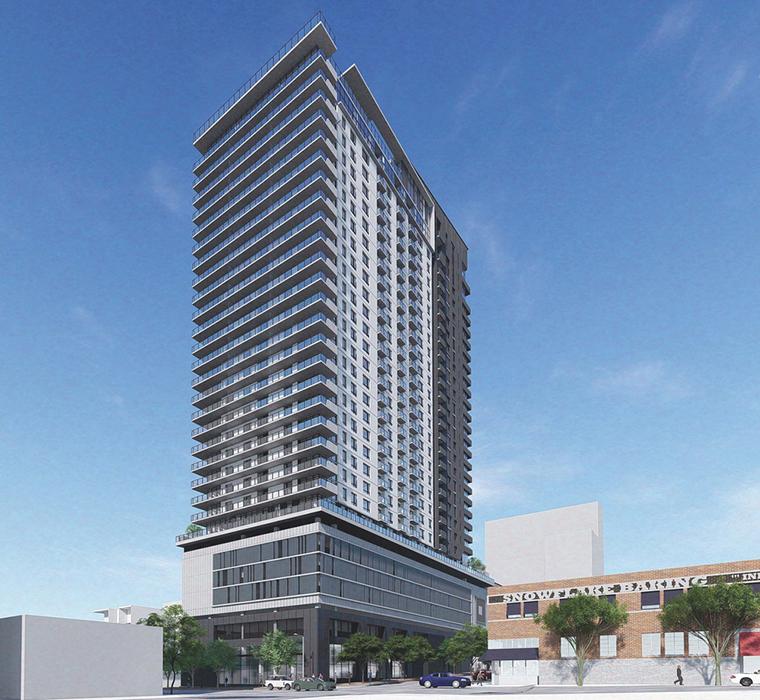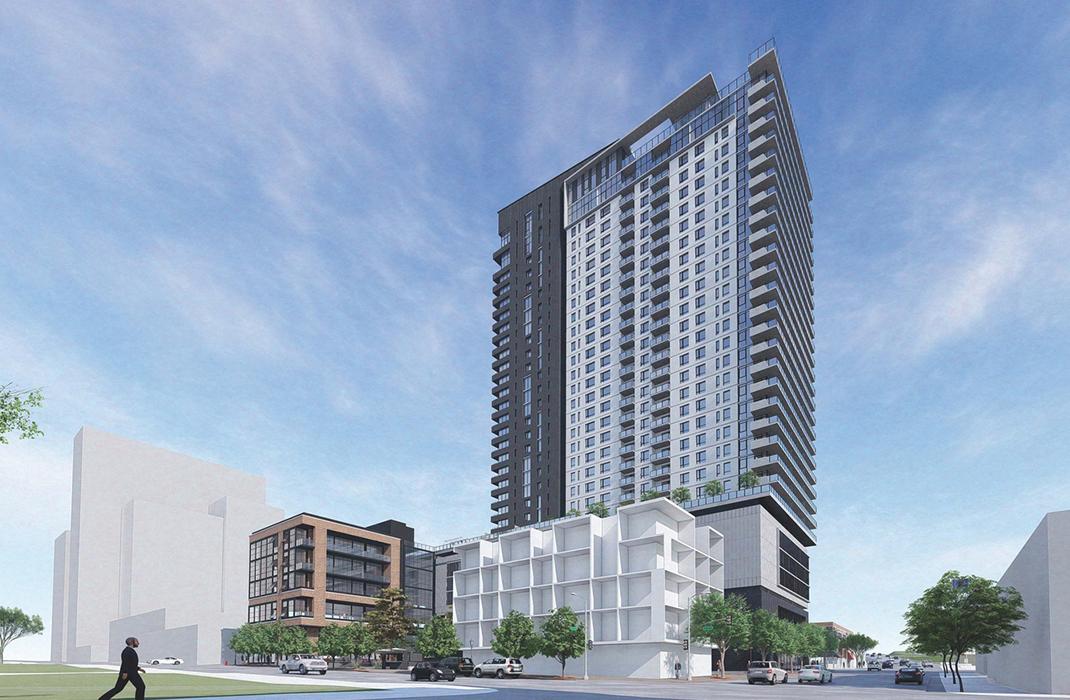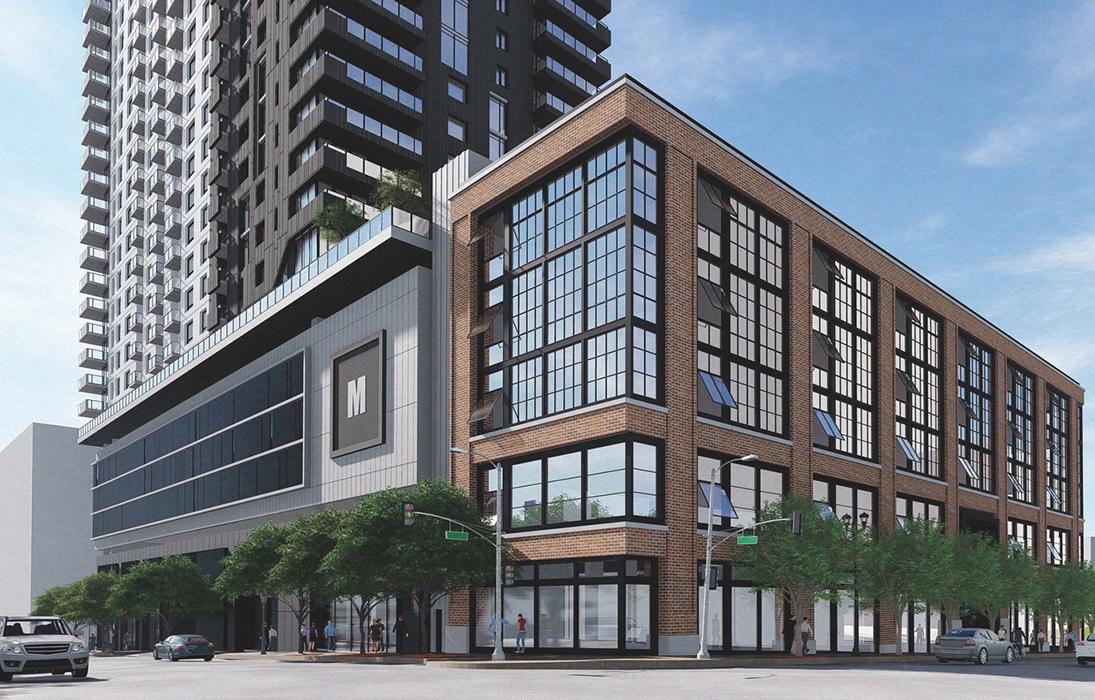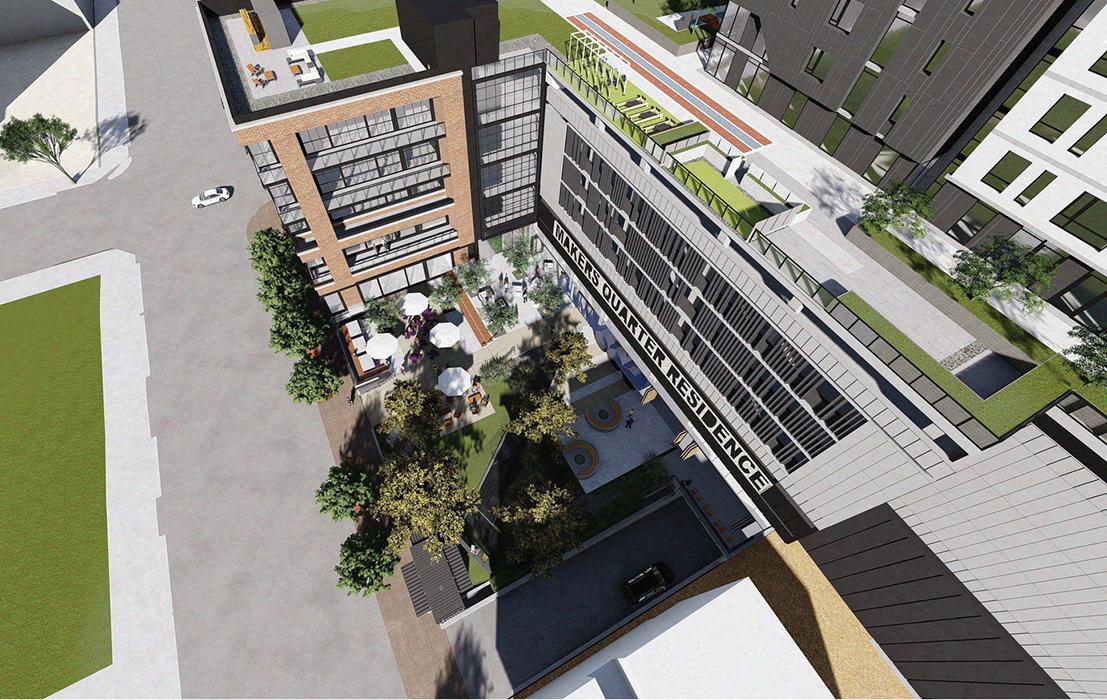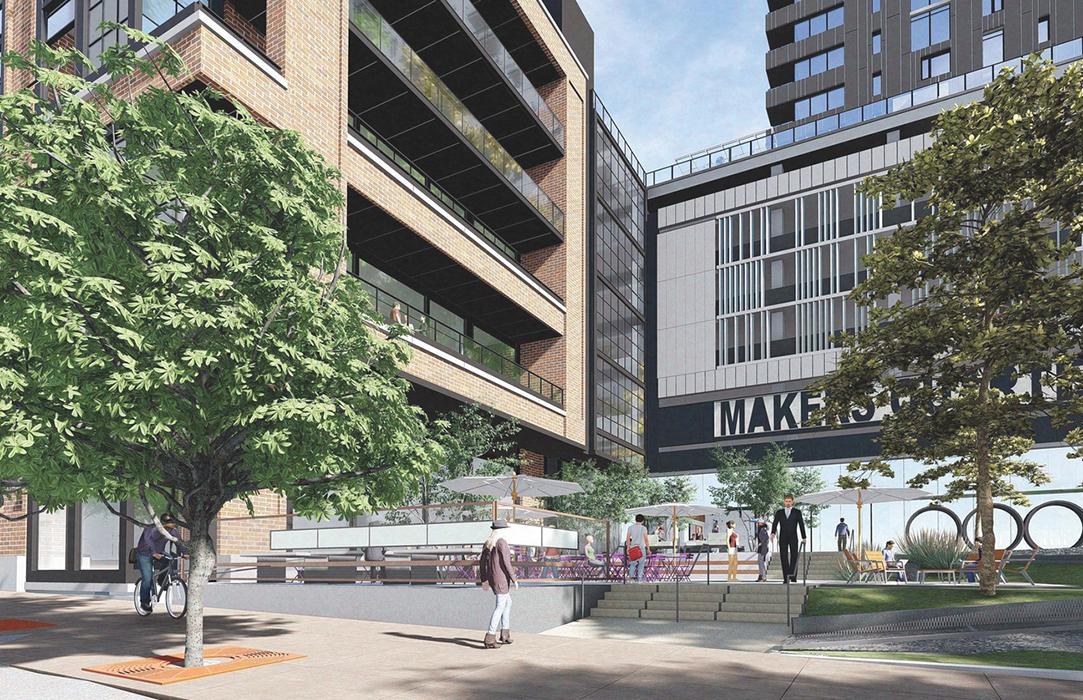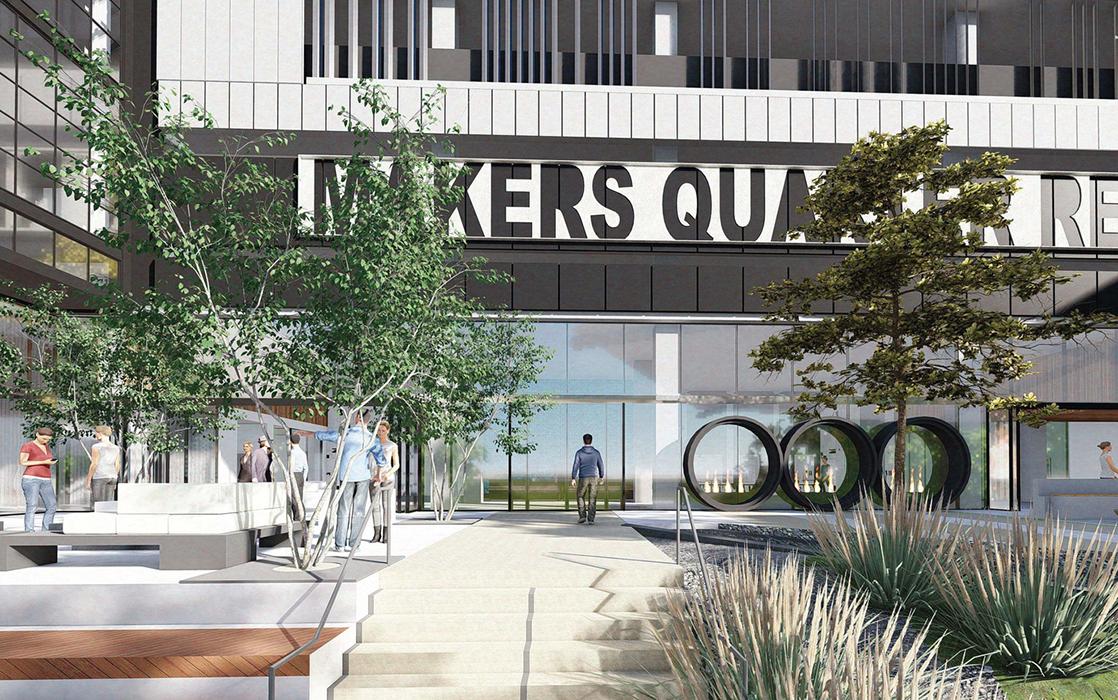 overview
The latest development joining the Makers Quarter neighborhood in San Diego's East Village, Block F is a 32-story, mixed-use tower with residential units, office space and retail. The residential tower contains a mix of studio, one- and two-bedroom units with space for three penthouse units. Planned amenities for the residential tower include balconies, a gym and club house.
A seven-story podium contains office and retail space as well as additional parking that could not be built below grade due to seismic fault lines running through the site. The podium is partially clad in red brick and features a multistory exterior art wall for curated permanent and temporary installations, and its roof provides community green space.
We are providing structural design services to Carrier Johnson + CULTURE for the project, which is beginning construction soon.