Quinta de Santo António Hotel and Winery
Designing an elegant, environmentally responsible and subtle architectural statement in a UNESCO World Heritage site.
Lead Contact
Project Details
Project Partners
Atelier Sérgio Rebelo
Location
Tabuaço, Portugal
Area
34,450 ft² (Hotel) & 9,690 ft² (Winery)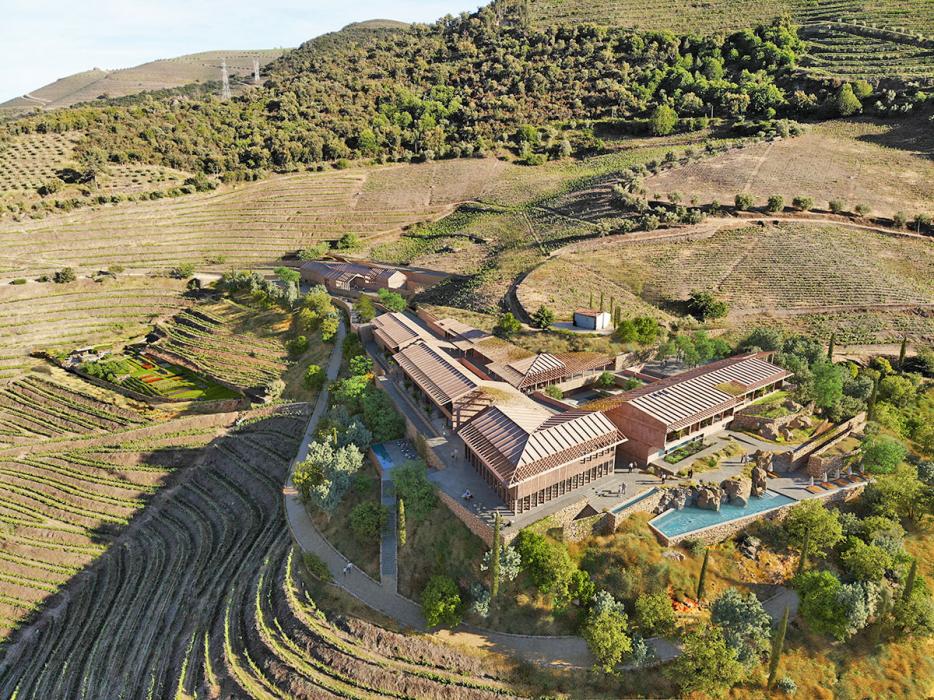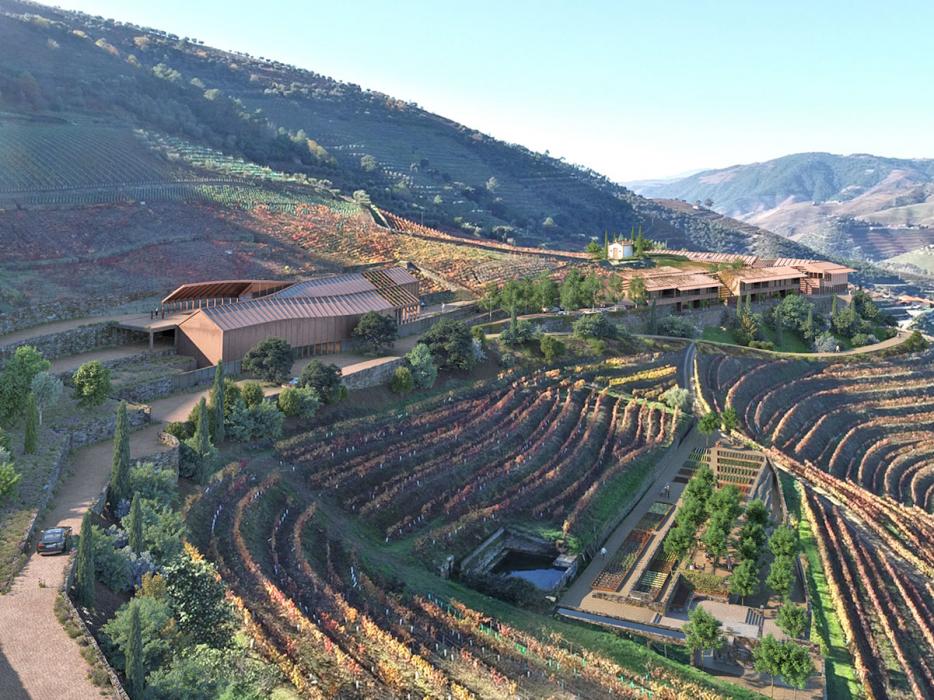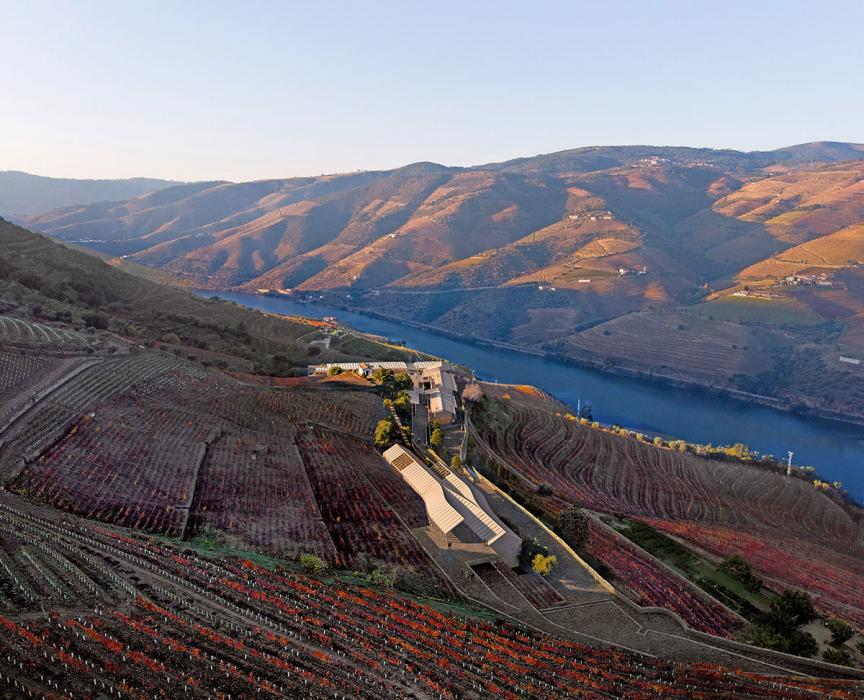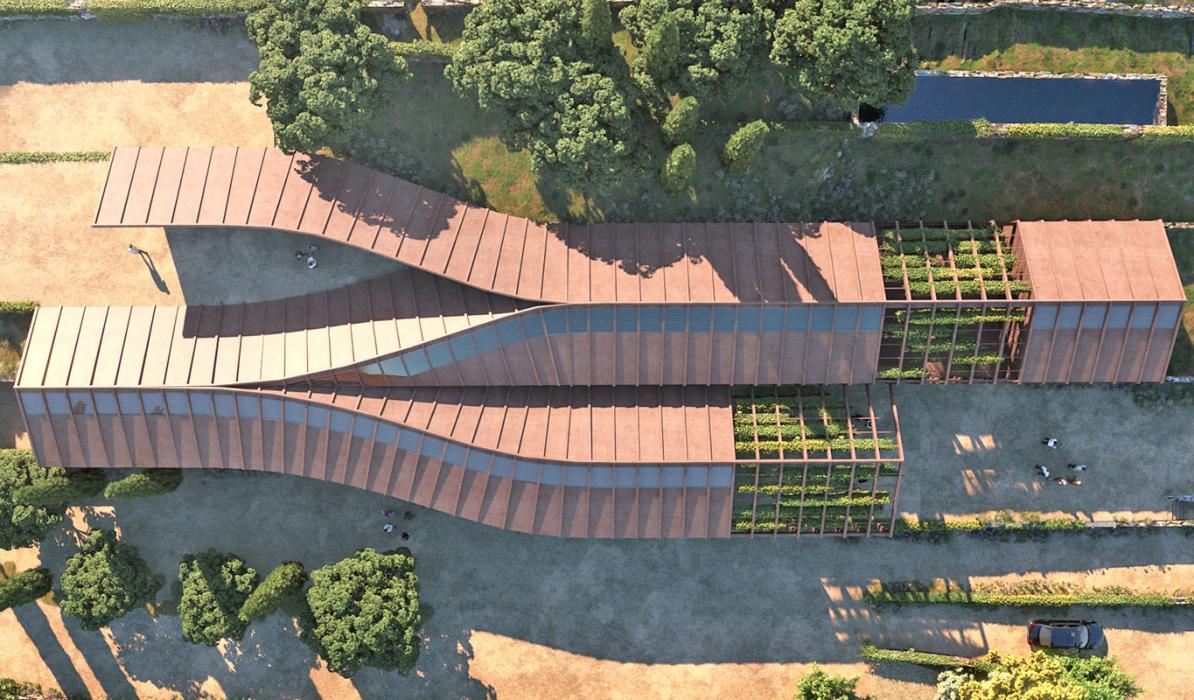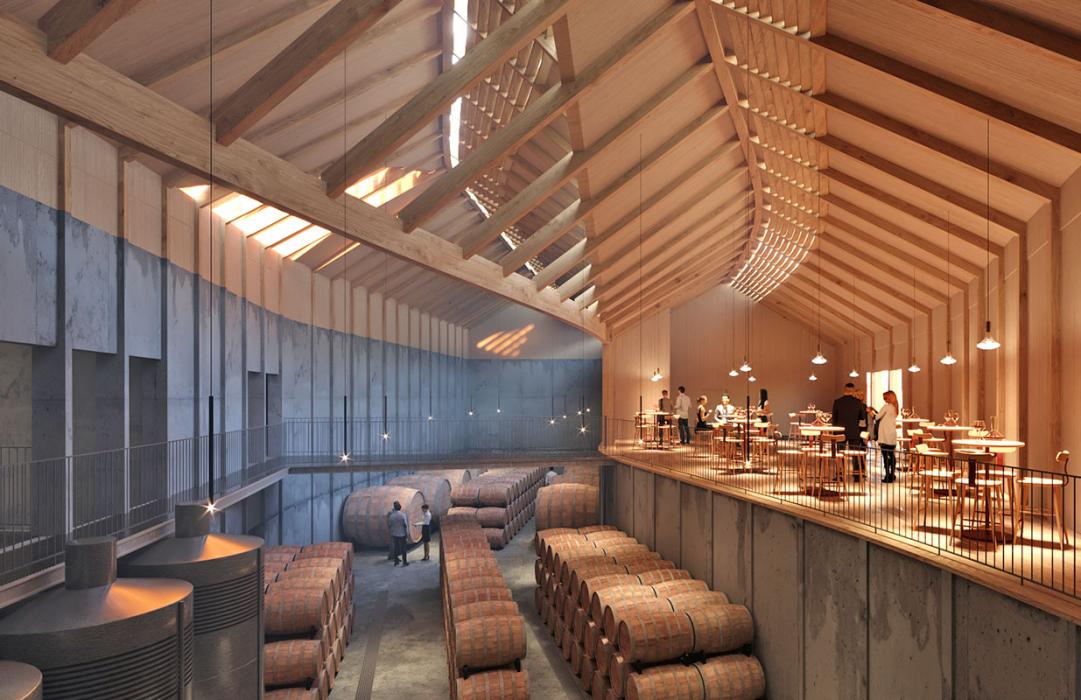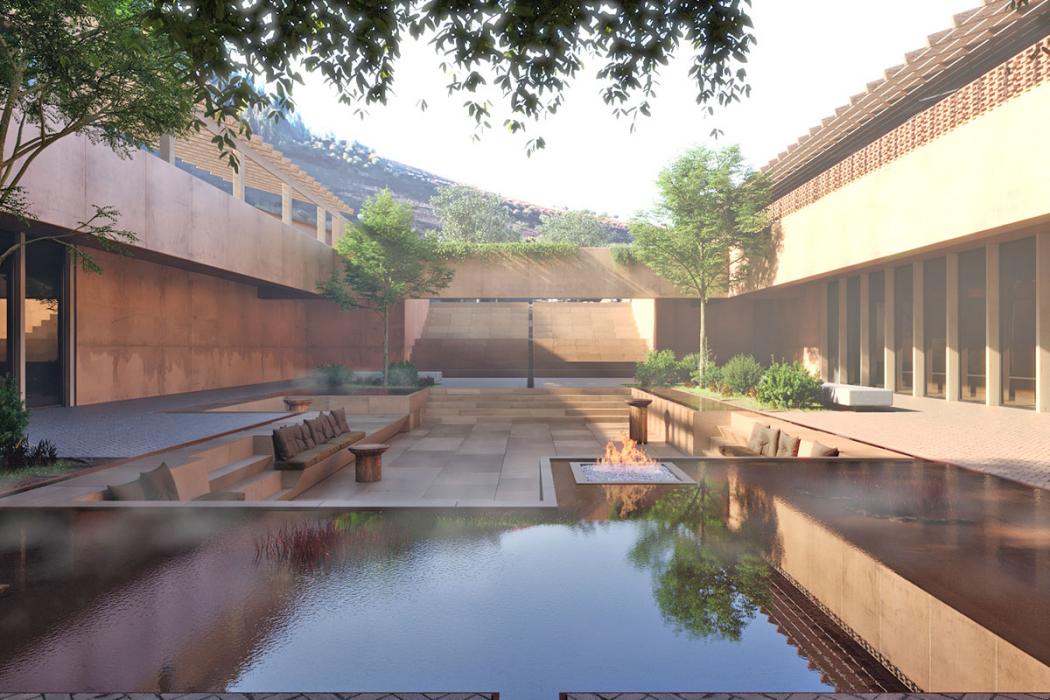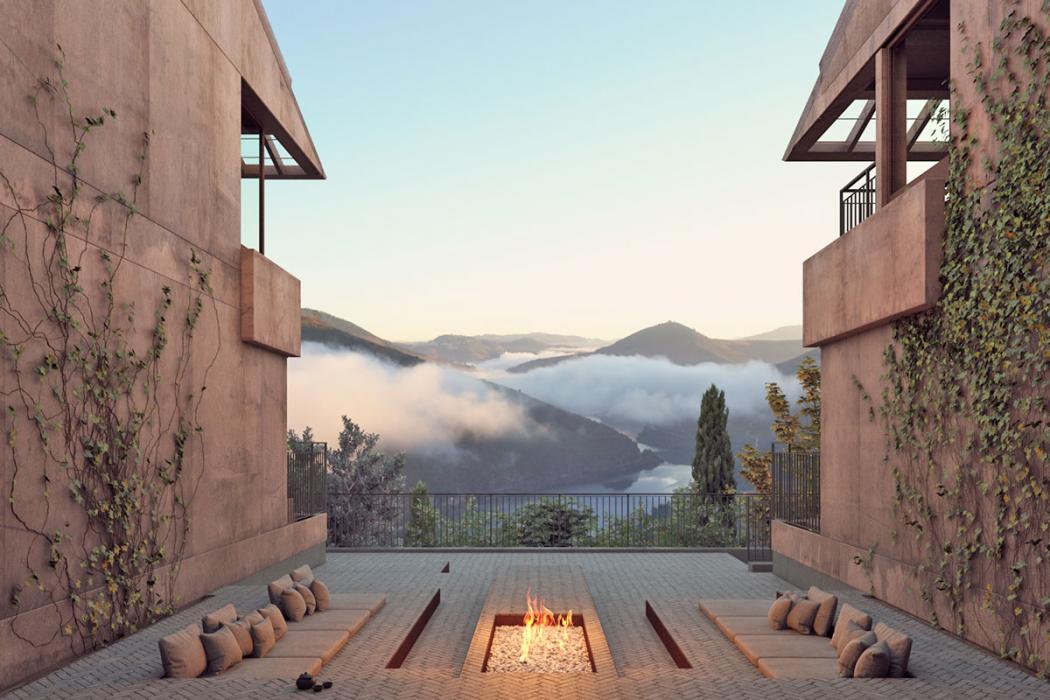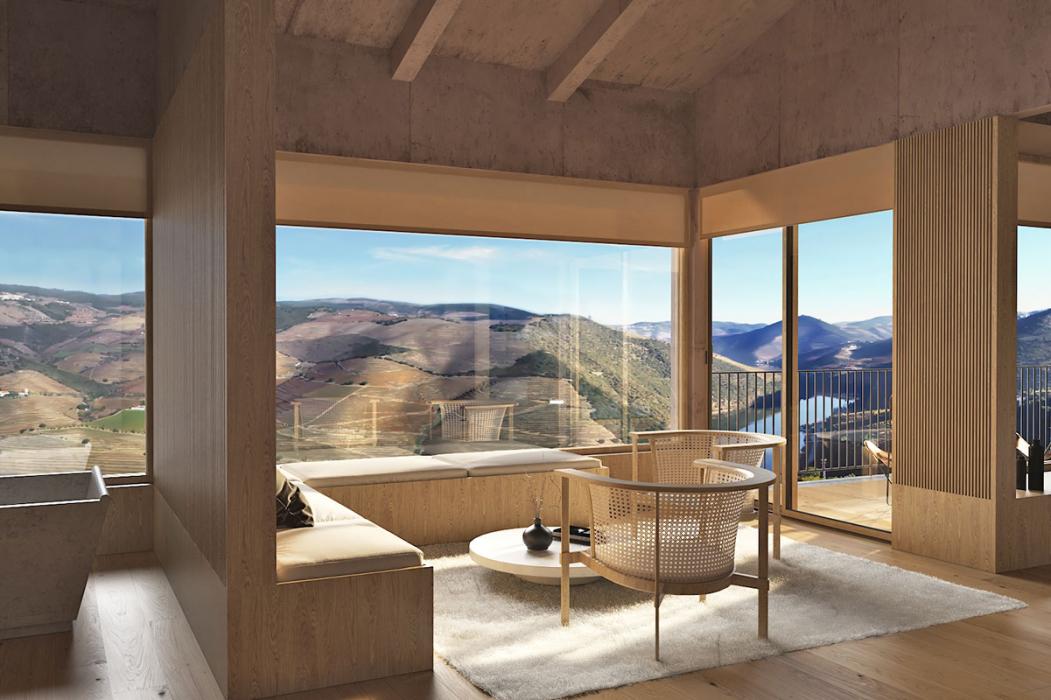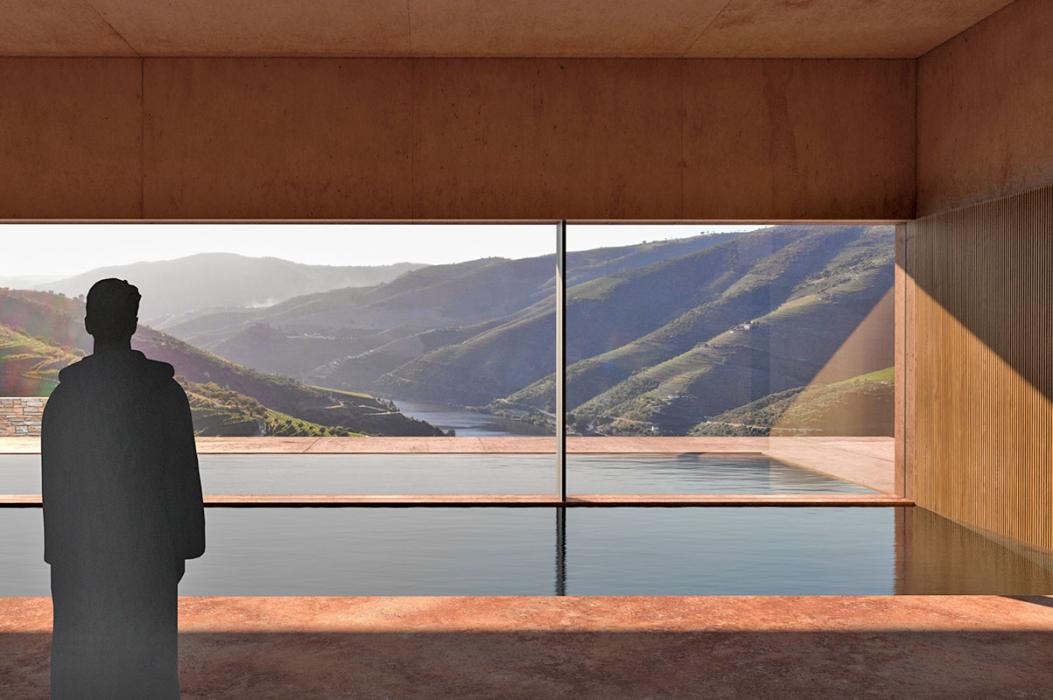 A Meeting of Past & Future
Wood is one of the world's oldest building materials, but now – in the form of mass timber – it's also a sustainable material for the future. A new winery and hotel in Portugal's historic Alto Douro wine region is bringing wood back to the present.
We're providing structural design and sustainability services for a new hospitality complex, which is being built on a UNESCO World Heritage site. The design by Atelier Sérgio Rebelo harmonizes with the landscape, a valley along the Douro River, where terraced vineyards produce the region's famed Port wines. The 9,700-square-foot winery features sinuous lines that mirror the curving terraces, while the 34,500- square-foot hotel is divided into several smaller buildings around a courtyard – an arrangement that echoes the region's age-old monasteries.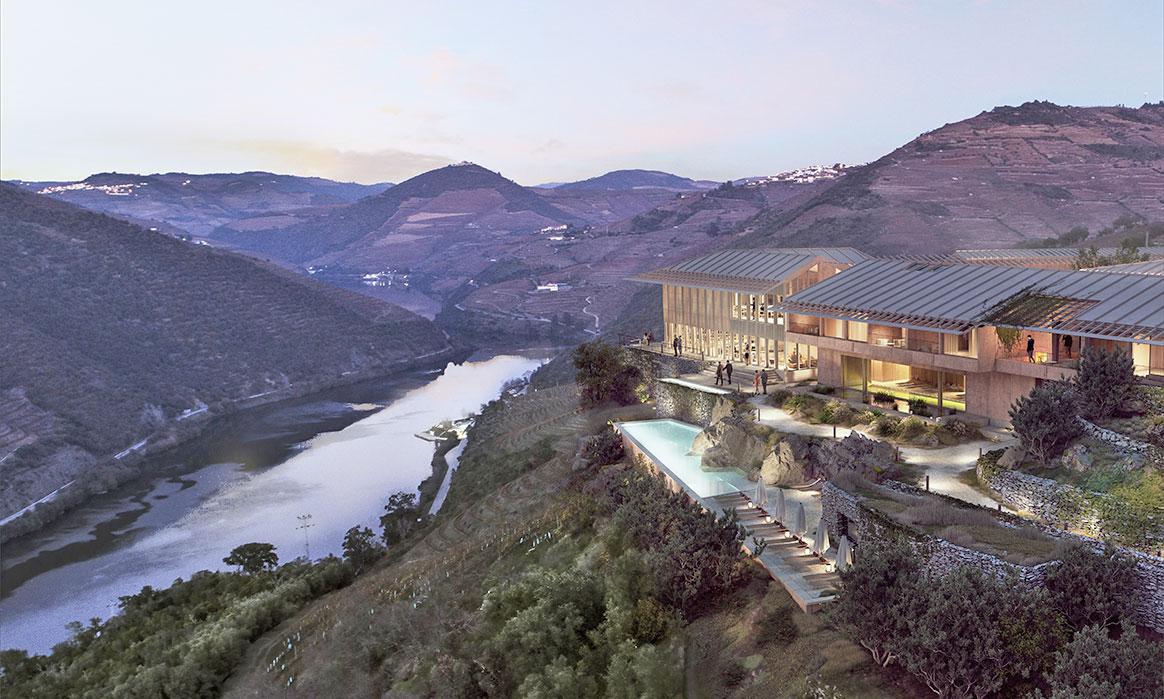 Courtesy Atelier Sergio Rebelo
Quinta de Santo António
The use of natural materials, including exposed heavy timber columns, rafters and trusses, further integrates the complex into the hillside. Our team is applying experience in a variety of mass-timber applications – including the Ascent, the tallest mass-timber building in the world – to develop an elegant and efficient structural design for the project.
These timber elements also make the structures more sustainable. Our structural engineers are collaborating with our sustainability experts to create an environmentally friendly development. Selection of materials and construction systems was guided by a close study of local architecture and a desire to use regionally sourced natural materials.
We also studied the local climate to engineer energy-saving solutions that will help reach the owner's goal of net-zero emissions from annual operations at the complex. We took advantage of the region's superb weather for natural ventilation, dramatic daylighting and solar energy generation, further integrating the complex into its surroundings. Any additional heating and cooling needs will be met by a geothermal system.