Rhodes State Office Tower Renovation
We designed a customized renovation program to address the unique features of the tallest building in Columbus, Ohio.
Lead Contact
Project Details
Project Partners
Schooley Caldwell Associates
Owner
State of Ohio Department of Administrative Services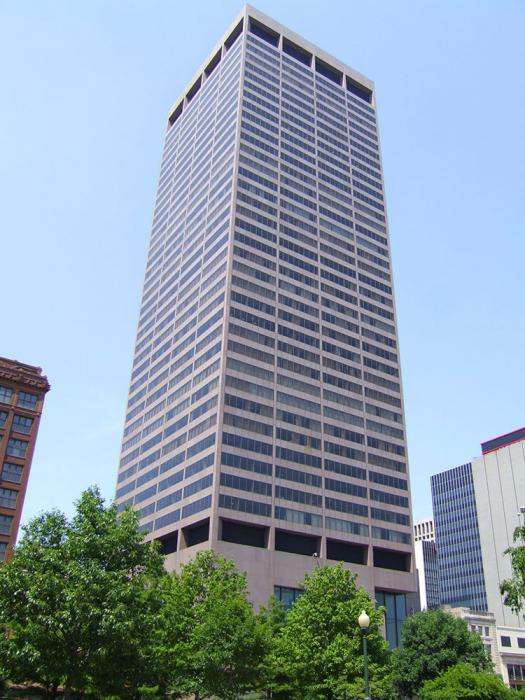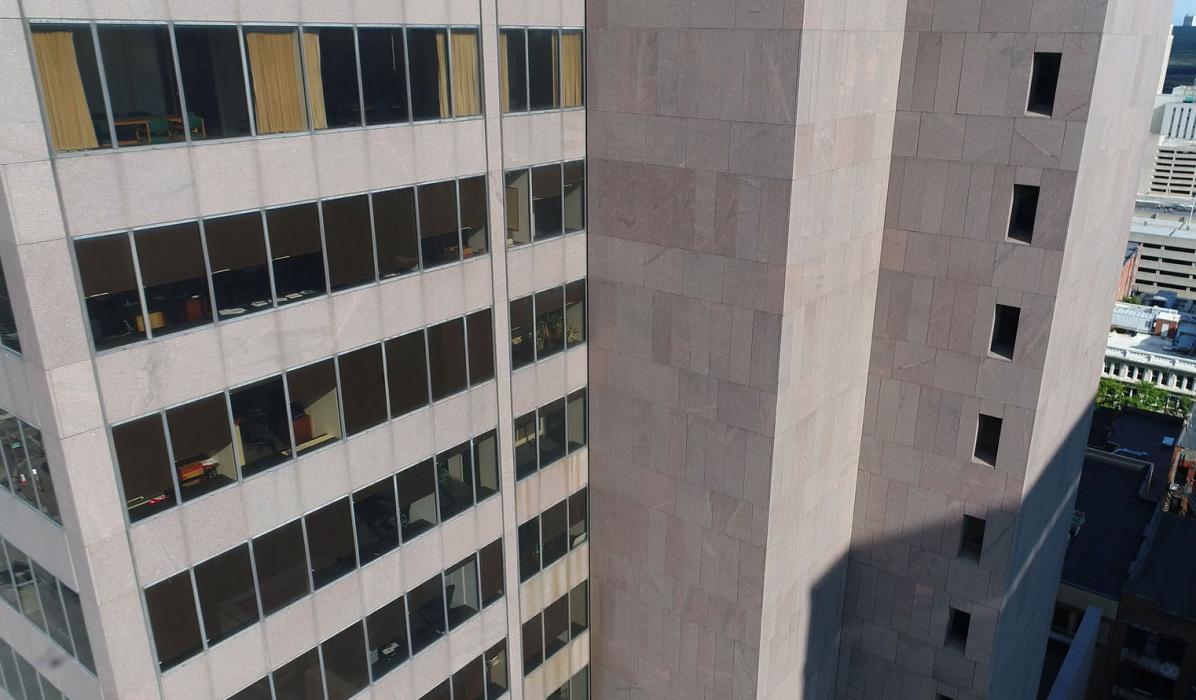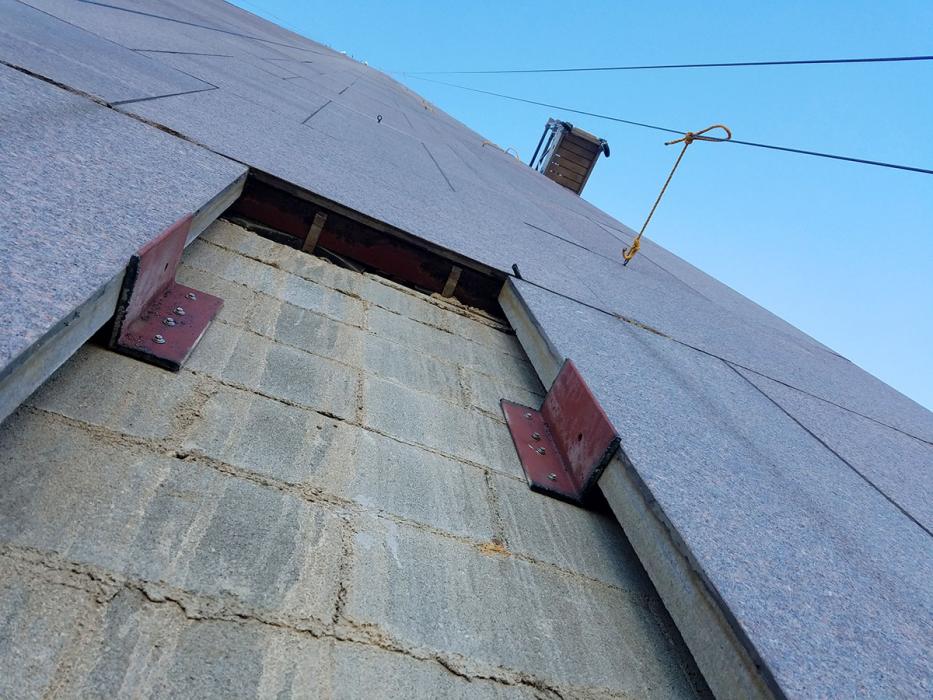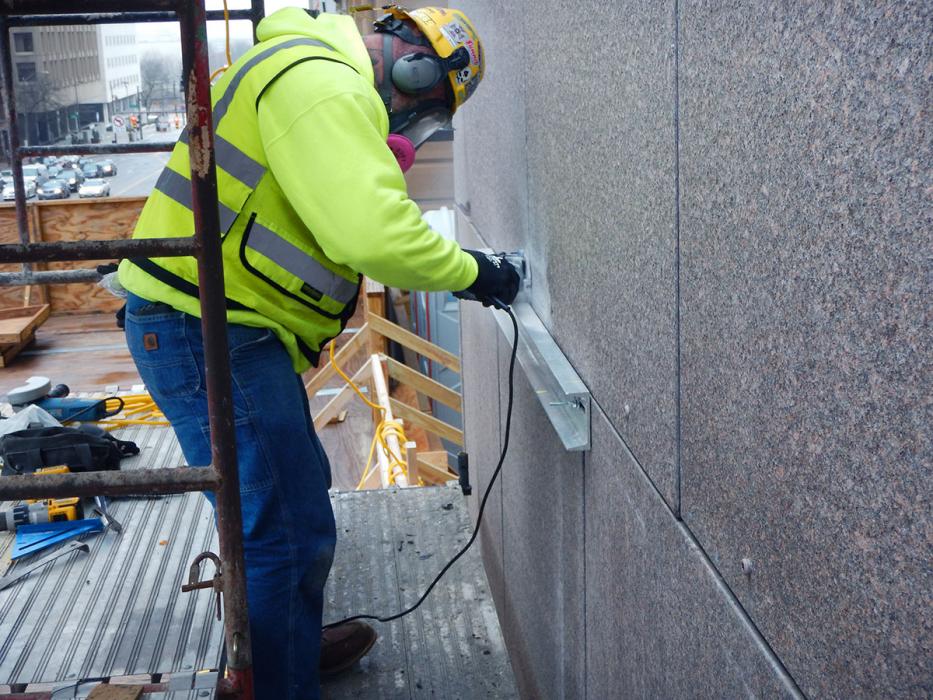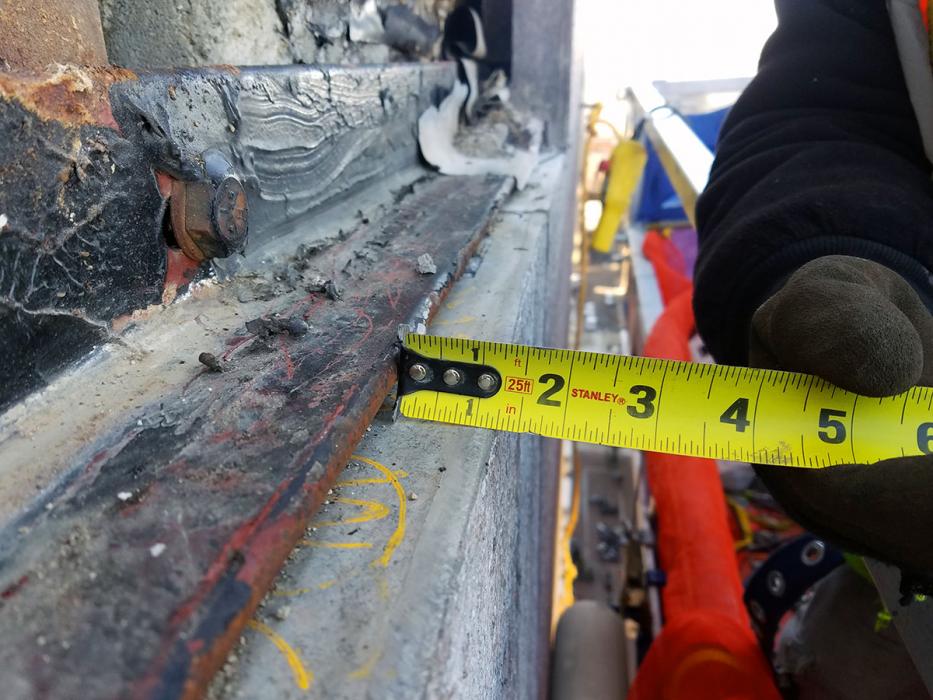 Overview
At over 600 feet tall, Rhodes Tower is the tallest building in Ohio state government, the tallest building in Columbus and a local downtown icon. Completed in 1974, the tower is currently undergoing a modernization project which includes façade improvements and energy efficiency measures.
We are providing structural design, building envelope and advanced building analytics services to Schooley Caldwell Associates for the renovation. The building will be fully occupied during the construction, which is scheduled to be completed in 2021.
Highlights
We designed a customized repair program to address the towers unique challenges. The design includes custom-engineered remedial anchors for the granite panels and the surgical removal of corrodible steel elements, which allows the majority of the granite to remain in place throughout construction.
We completed an analysis of the building's existing conditions, including structural modeling of the building's steel superstructure and granite anchorages, evaluating building sway and interstory drift. We also performed hygrothermal analysis and heat transfer analysis, which allowed us to understand how the building was currently performing. Proposed changes were modeled to reevaluate cost benefits, durability and performance criteria of the repairs.
ASTM testing of extracted building components was performed to verify specific performance characteristics of each façade element to fine-tune the hygrothermal model.
The replacement window design incorporates a custom extrusion to meet the owner's thermal performance and moisture control objectives. We collaborated closely with the architect and contractor during a design-assist process. The development of this bespoke solution has allowed the project to remain within budget and on schedule.