Social Security Administration National Support Center
For facilities with a critical mission, security is paramount. With expertise in structural engineering and protective design, we make sure they're safe.
Lead Contact
Project Details
Project Partners
SOM, Corgan Associates Inc. & Hensel Phelps Construction
Owner
U.S. General Services Administration (GSA)
Location
Urbana, Maryland
Sustainability
LEED Gold Certification
Project Awards
GSA Design Award, Honor Award: Engineering, 2016
Design-Build Institute of America, National Award of Merit for Federal, State, and County Municipal, 2015
The Challenge
Like many other mission critical facilities, this was a design-build project on a remote, suburban greenfield site; unlike many others, it would be responsible for delivering monthly benefits to 60 million Americans.
That meant it had to be highly protected – at ISC Level 4 security, to be exact. It also – as part of GSA's Design Excellence program – had to achieve high environmental performance. The 285,000 square feet would include a data center, along with a 2-story, atrium office building for 160 employees, neatly connected via a second-floor bridge.
Tackling an aggressive design and construction schedule, we immediately mobilized and integrated our structural and security teams.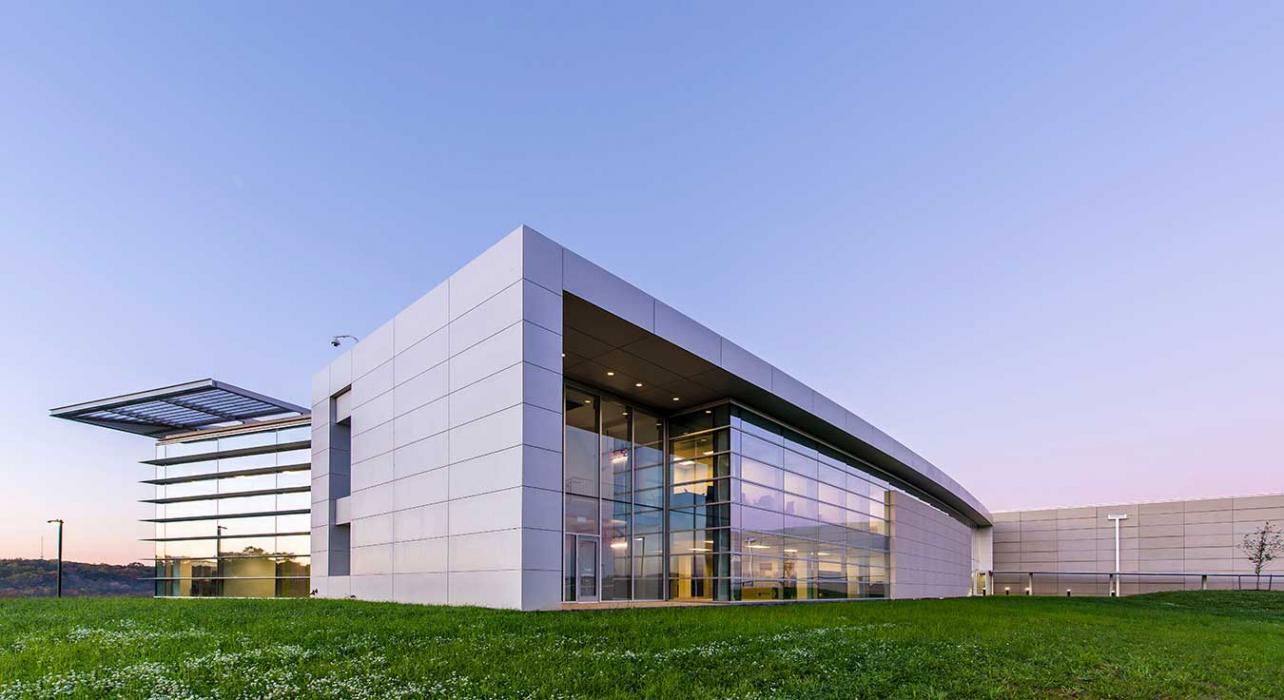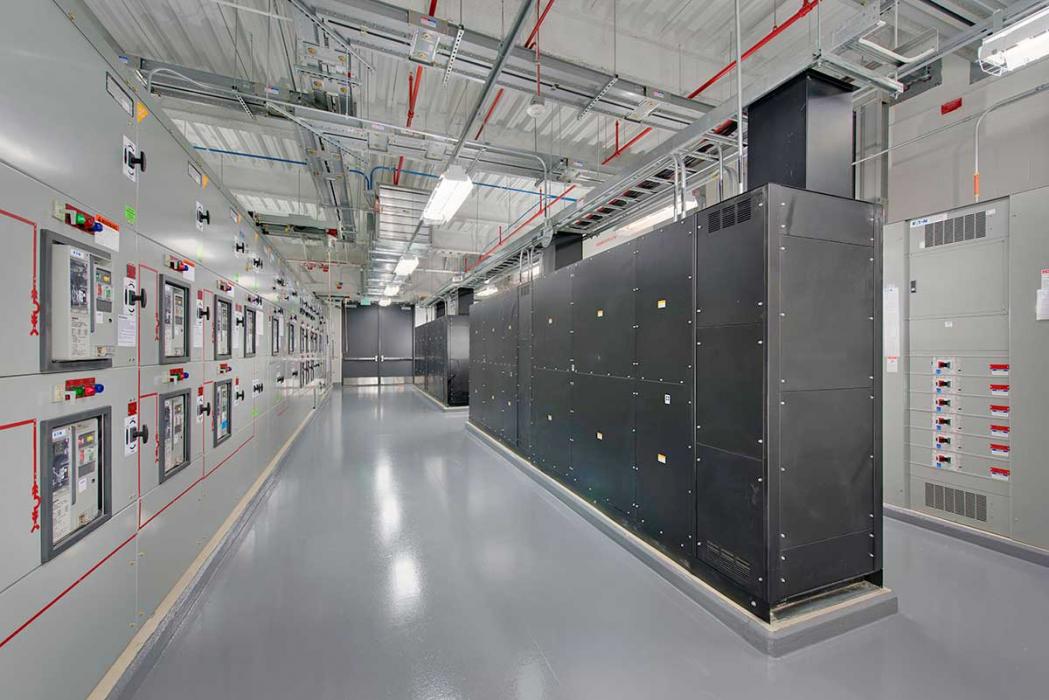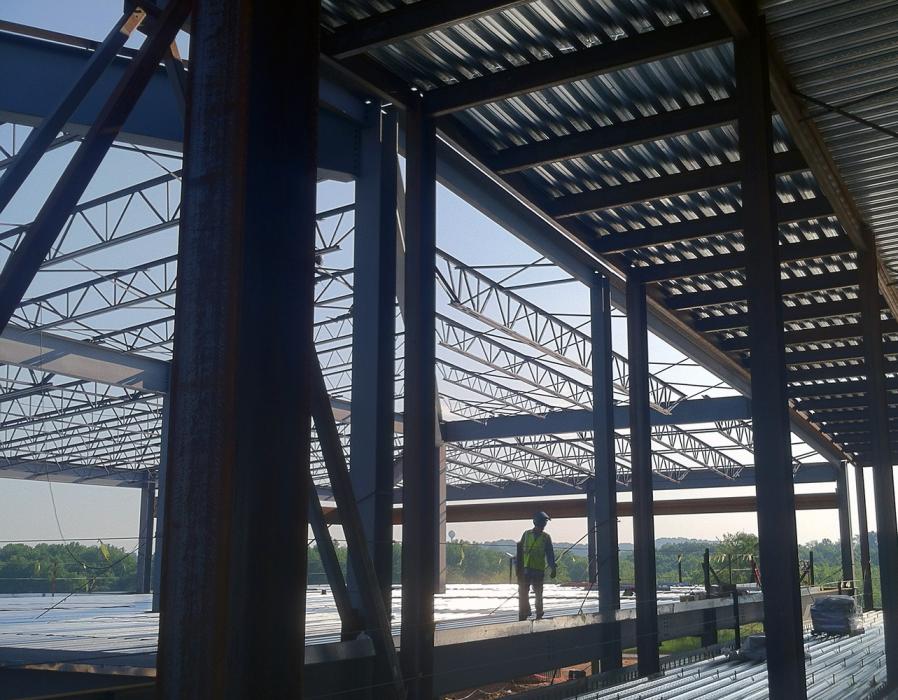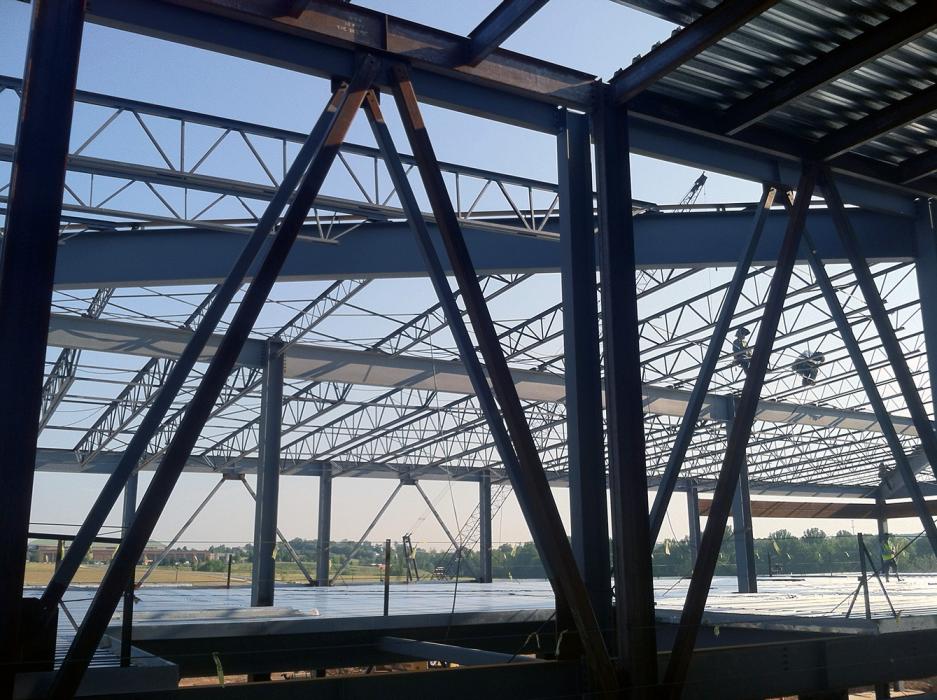 Here's How
For the office building, we designed a straightforward, lightweight, all-steel structure with composite steel frames and a braced-frame lateral system. The data center demanded some extra touches, however, as the servers and other equipment would impose heavy loads and cause substantial vibration. Our structural engineers and protective design specialists coordinated with the blast consultant, strengthening the roof and adding precast attachments to the façade to withstand potential human-induced threats. Our winning proposal also included a resiliency upgrade to the roof structure which exceeded code wind loads and achieved tornado resistant capacities.
Our innovative design-build arrangement made close collaboration among various disciplines possible and delivered economy and efficiency. We used enhanced BIM, including real-time, 3D modeling to reach a high level of coordination. We brought glazing and steel subcontractors on board sooner, and designed precast elements, such as the façade and central utility plant security perimeter earlier. Our engineers designed all structural components, working together on all connection details.
This seamless process allowed us to meet an extremely fast timeline. Starting in 2012 and designed within a few months, the project began construction before design was fully finished and completed construction by Q3 2014.
It also allowed the team to implement some seriously effective environmental measures. The facility is completely off-grid. A large portion of the 63-acre site is reserved for sustainable features, which include a dual-tank thermal energy storage solution and a one-megawatt photovoltaic array. Spanning over 6 acres, the array can produce more than two percent of the facility's annual electricity.
The facility itself was designed to use 30 percent less energy than the typical data center, and 99 percent of its steel skeleton was recycled and/or recyclable. It employs passive solar design, advanced building controls, rainwater harvesting and wastewater reduction.
Results
Completed under budget and 3 months ahead of schedule, the SSA's primary and largest data center provides a secure home for data operations. It's cost-effective and energy-saving, the first GSA building of its type to earn LEED® Gold certification. It also beat the ASHRAE 90.1-2007 standard for energy consumption by 41.95 percent and 43 percent.
It's won multiple awards, including the 2015 National Award of Merit for Federal, State, and County Municipal from Design-Build Institute of America (DBIA) and the 2016 GSA Design Award; Honor Award: Engineering; for "establishing a new benchmark of excellence for data centers" from the General Services Administration.