Union Station Moat renovations include a glass canopied passageway to ease pedestrian navigation and meet historical standards.
Lead Contact
Project Details
Project Partners
Roschmann Steel and Class and Noor Limited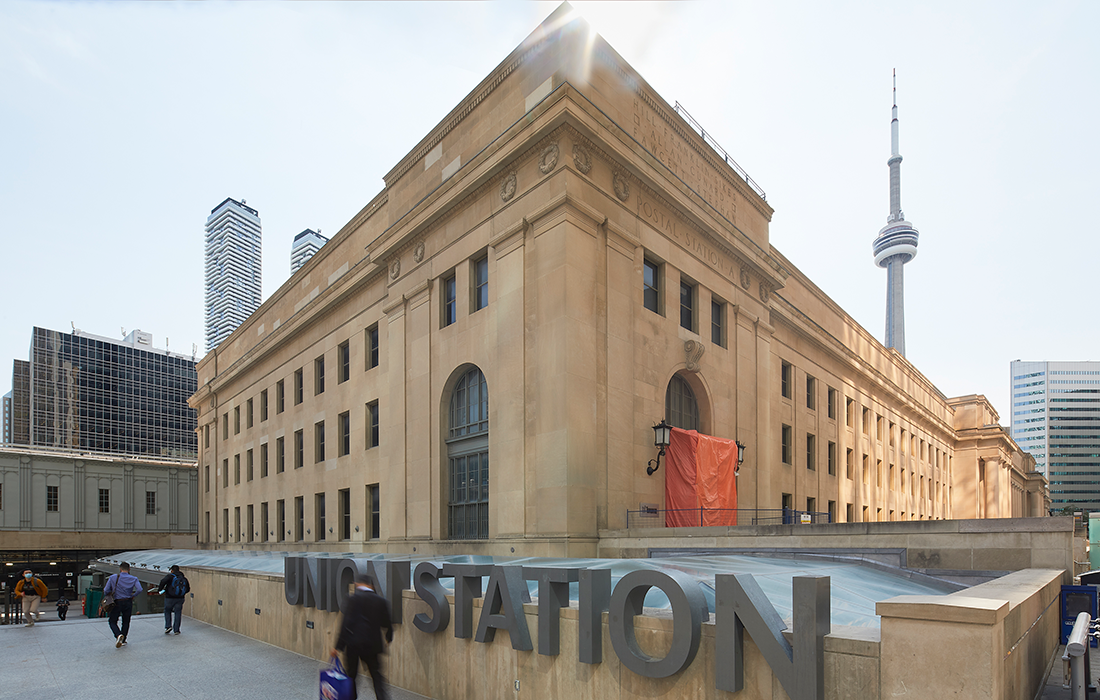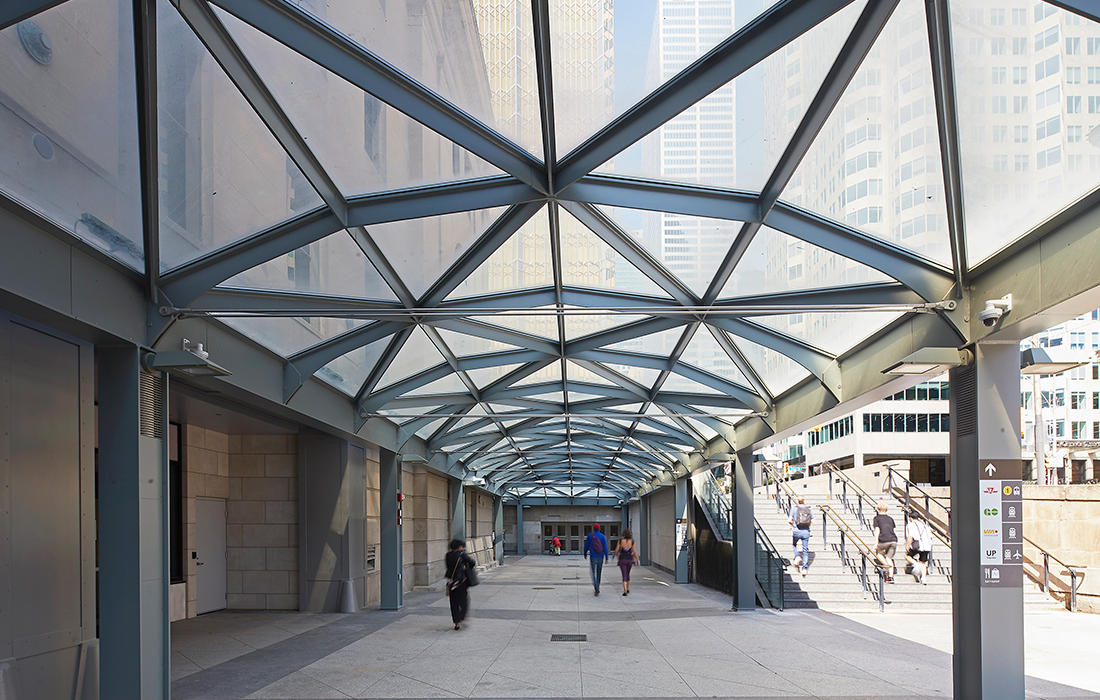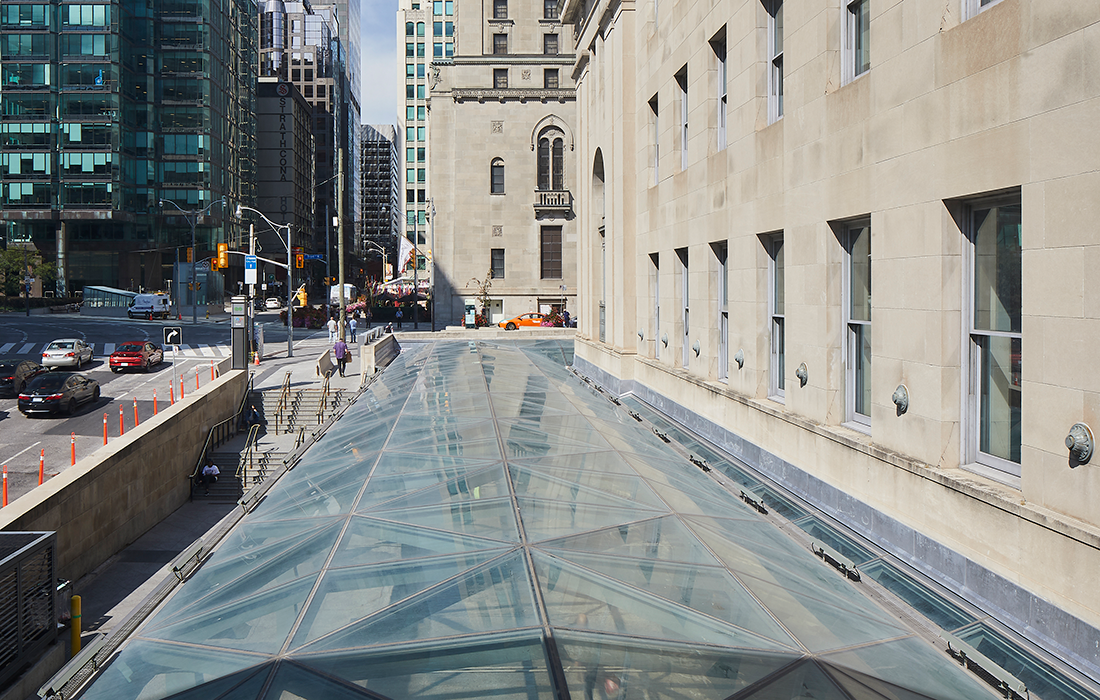 Overview
Union Station is a National Historic Site located in the heart of Toronto. With 72 million annual passengers, the station is an iconic part of Toronto's skyline. Due to the structure's historical status and its protection by a Heritage Easement, the renovations in 2019 required a rigorous three-part approval process to ensure the design met federal heritage guidelines.
We provided structural and façade design services to NOOR Limited for four architecturally exposed long-span glass moat covers with integrated customized glazing. The new glass and steel structures are divided into four components by heritage pedestrian bridges that link Union Station to the adjacent Front Street.
Highlights
The glass canopy incorporates various mechanical and electrical services including rainwater leaders, sprinkler lines, air distribution and lighting.
The covers are made of barrel shaped steel frames with a tensioned arches ceiling, which allows them to withstand a high snow load without increasing the structural depth. The assemblies are covered with high-performance, thermally broken aluminum frames and insulated triangular units.