The University of Chicago, Woodlawn Residential Commons
To increase on-campus housing, The University of Chicago built a new dormitory that fosters academic and social collaboration.
Lead Contact
Project Details
Owner
The University of Chicago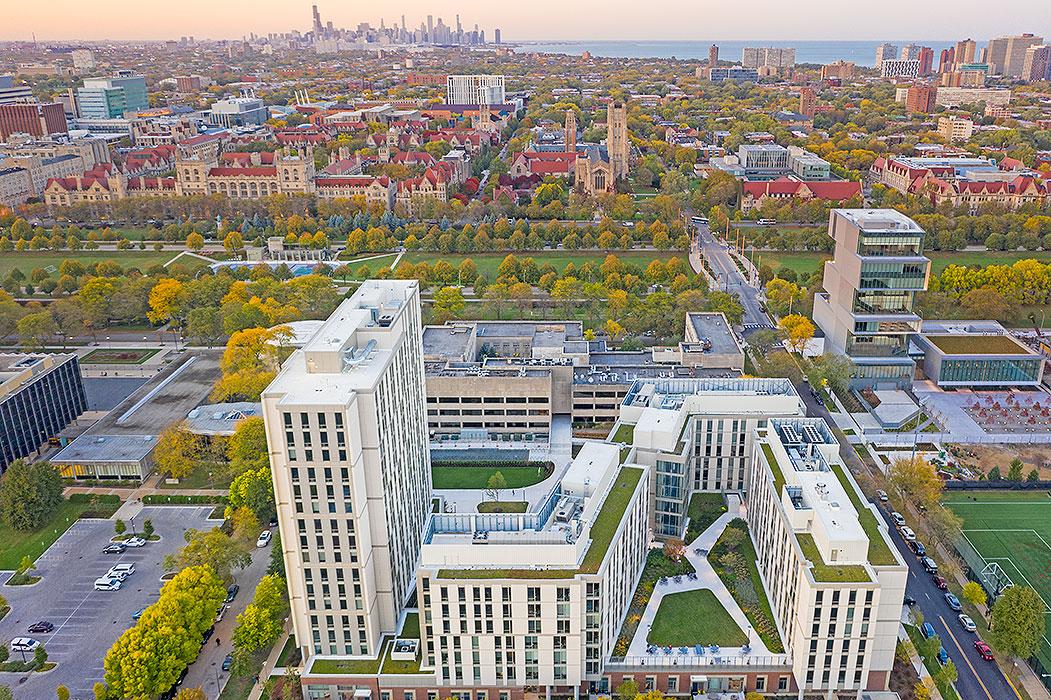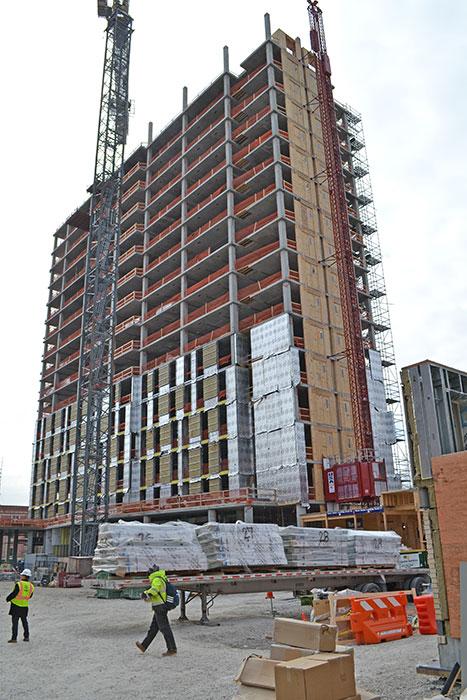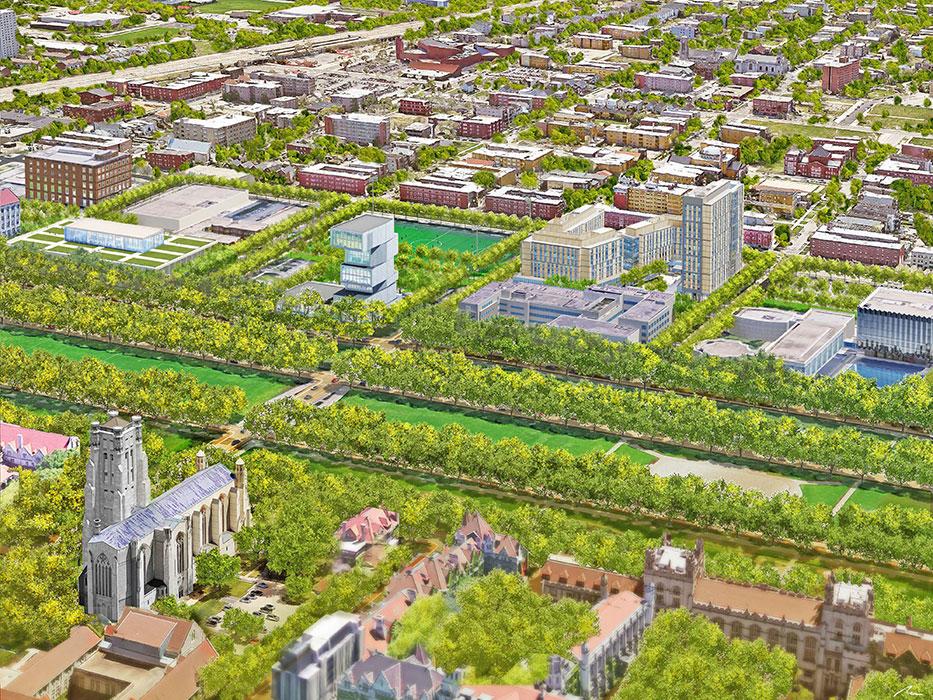 Overview
With attendance numbers rising, The University of Chicago needed a new residence facility to accommodate students and promote campus wellbeing. To meet both goals, a four-building facility was designed to house eleven residential communities with over 1,300 beds and features a comprehensive Green Restaurant certified dining hall.
We provided structural design services to Elkus Manfredi Architects for the project, which houses students in single and double rooms and apartment-style suites to support them in all stages of their academic journey. The residence facility features a 15,000-square-foot green roof where students can gather.
Highlights
To accommodate the intensive green roof, the slab was dropped 16 inches. Beams were added around the perimeter and underneath the green roof to support the additional load.
The four buildings sit on top of a one-story podium, lifting them slightly above street level.
Large T-shaped transfers resolve pairs of columns on either side of the residential corridors above into a single column at the dining area, preserving the economical flat plate construction while creating an open and inviting common area.