Healthy Indoors Airflow Modeling
Healthier indoor spaces are more important than ever. We use advanced modeling to assess environmental quality and improve occupant wellness and comfort.
Lead Contacts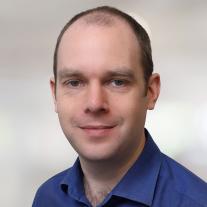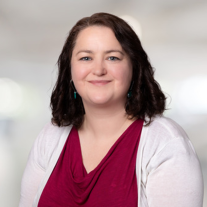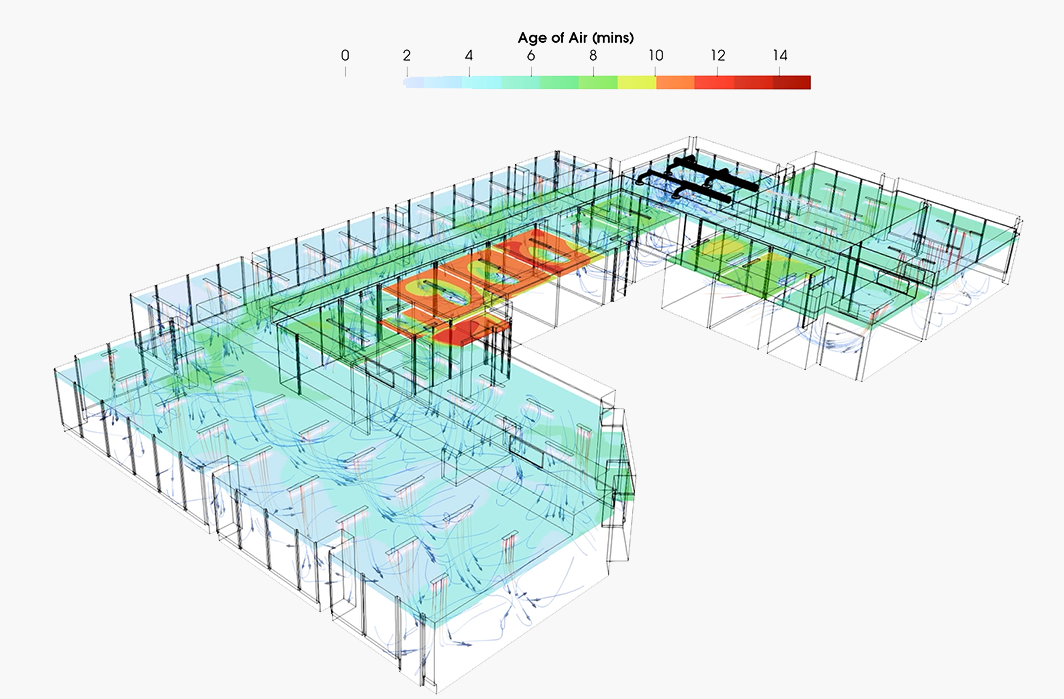 Healthy Indoors Airflow Modeling
In the above simulation, the age of air in an office space is tracked over time,  from one minute (blue) to 15 minutes or more (red), to show where better ventilation is needed.
Analysis of indoor air patterns is emerging as a critical tool for making indoor spaces healthier, during the pandemic and beyond. We use a range of tools, including advanced computational fluid dynamics (CFD) modeling, to assess how air behaves in your space and whether ventilation and comfort are adequate. And we recommend changes – to the layout of the space and HVAC design and configuration – to improve overall indoor environmental quality.
Why Healthy Indoors Airflow Modeling?
Understanding indoor airflow, and the variables that affect it, offers many benefits, from controlling the spread of airborne pathogens to improving thermal comfort. Research has shown that enhanced indoor environmental quality can lead to improved cognitive performance, fewer employee sick days and a lower likelihood of an airborne contagion. Benchmarks and strategies for healthier indoor spaces are encouraged by programs such as LEED and WELL Building certifications.
Better indoor air quality has many benefits:
Provides a clear view of current environmental quality and its implications for occupant health
Informs health-focused decisions about space planning
Reveals simple, low- or no-cost improvements, such as opening key windows or leaving doors ajar
Helps stakeholders and mechanical engineers optimize HVAC system selection when designing new space
Boosts occupant confidence and aids safe reentry to schools, restaurants, retail outlets, sports venues and other public assembly spaces
Offers owners and operators the ability to design for healthy spaces, helping to attract and retain tenants
 
Here's How
Our experts work with you to understand your needs and priorities for ventilation and comfort. We use available documentation to create a model of your existing or planned space – including HVAC systems – to assess its indoor environmental quality. Our analysis shows how air flows into, around and out of the space, as well as its temperature and impact on comfort. Then we use the results to assess current conditions and to evaluate and propose solutions for any improvements needed.