Computational Fluid Dynamics
We develop and apply codes based on first principles to simulate low- and high-velocity fluid flow to solve real-world problems.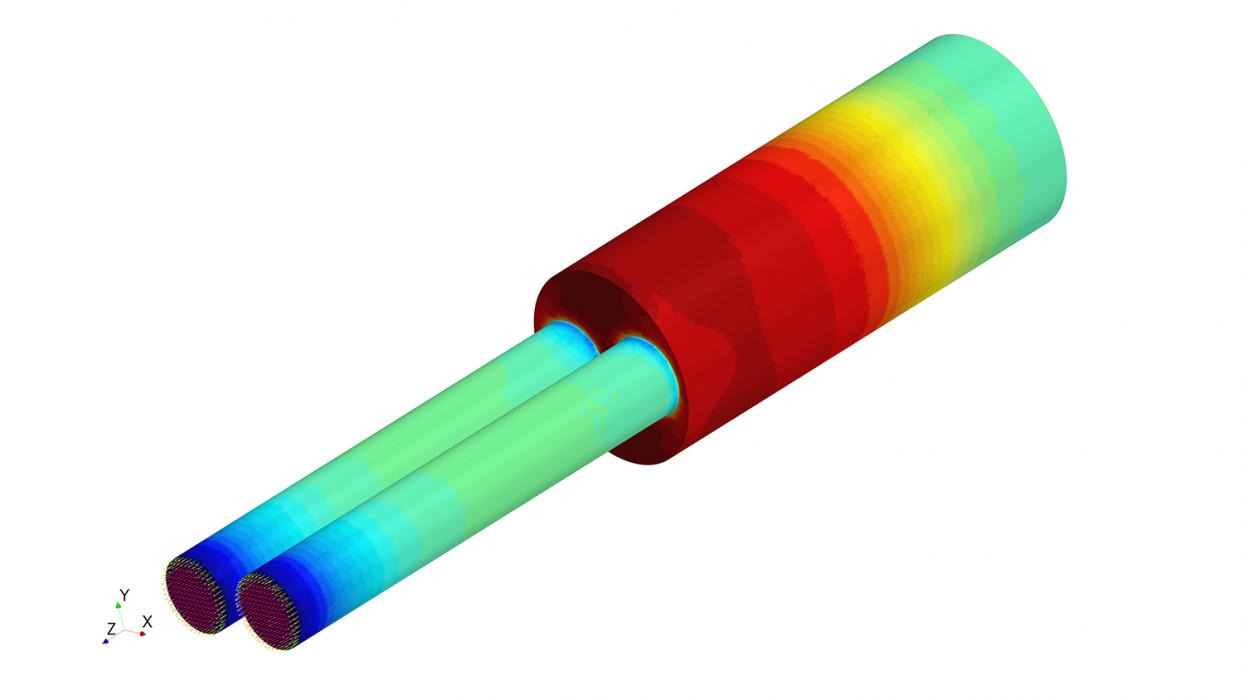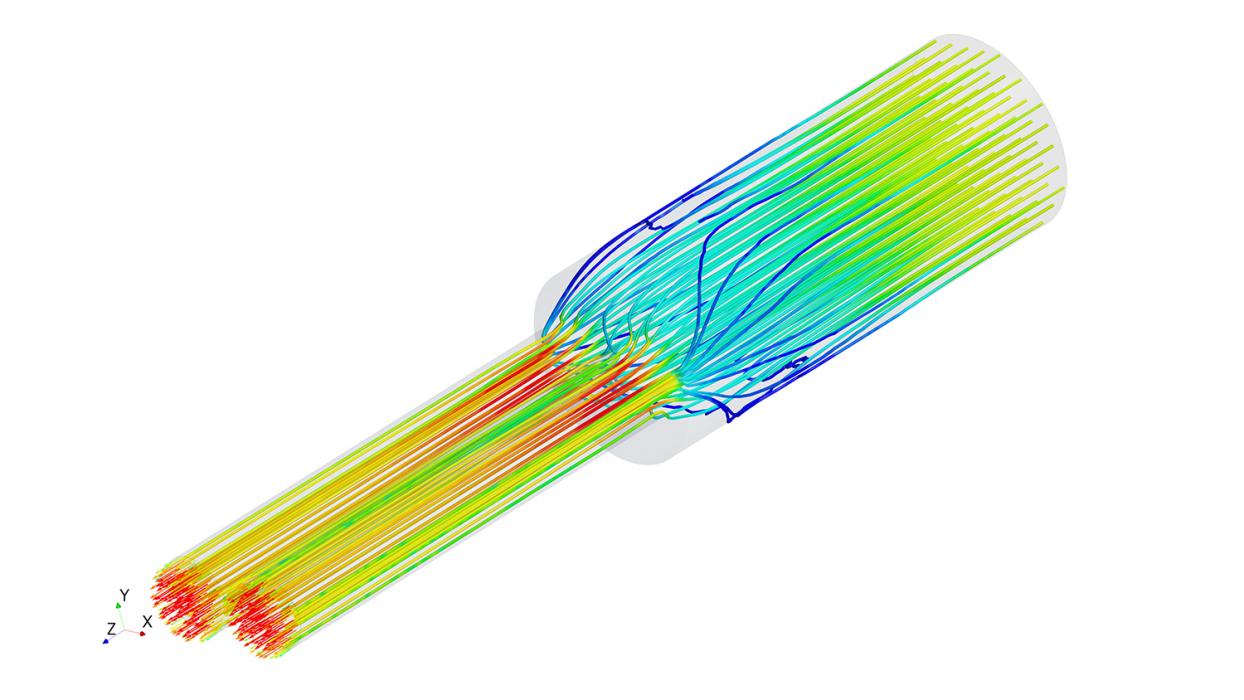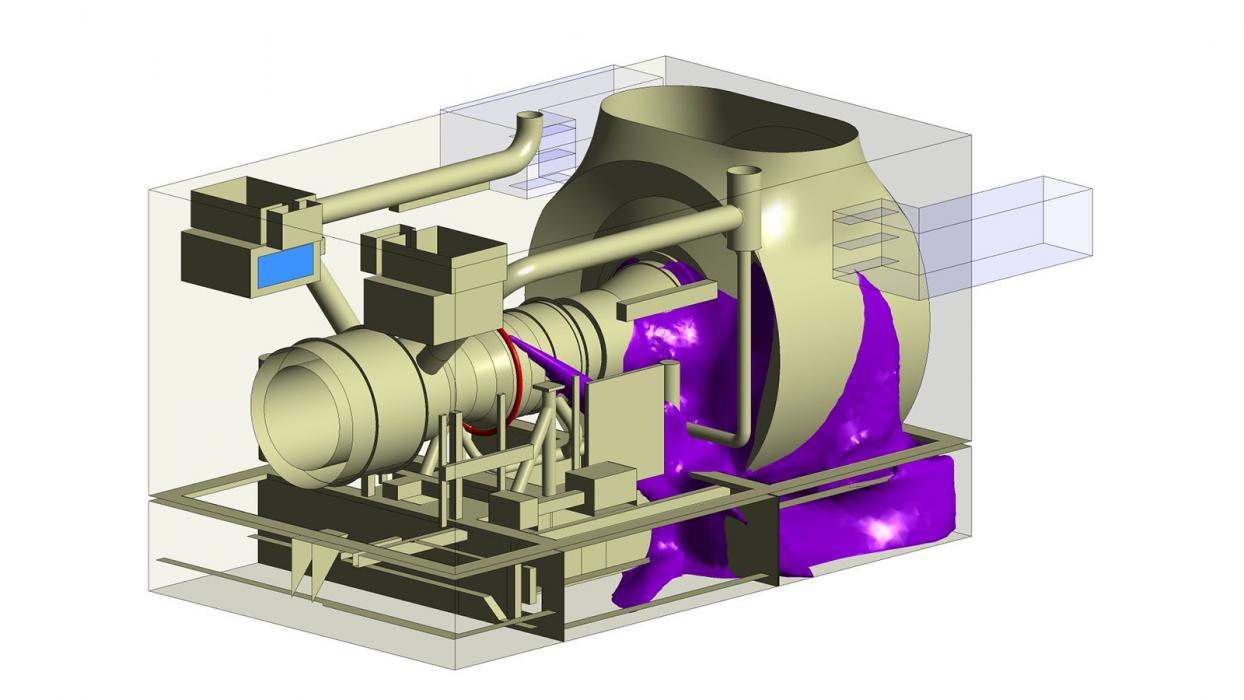 We analyze real-world, project-specific conditions to solve problems for a wide variety of client types. Our computational fluid dynamics (CFD) experts can model explosive detonations in air and water, shock and wind loading on structures, vapor cloud explosions, and hemodynamics.
Using state-of-the-art CFD software, we assess the fluid media response with the highest level of accuracy within a given limit of time and budget. How does fluid flow interact with its surroundings? How is fluid flow affected by its surroundings? We address these questions routinely in the defense, critical infrastructure, petrochemical and life sciences sectors. 
Computational fluid dynamic model of a failure from an above-ground pipeline, used to measure the gas dispersion range.
We have extensively validated the results of our simulations against laboratory and field precision tests. Our systematic approach to verification and validation (V&V) is the basis for our reliance on the predictive power of our software and, ultimately, our engineered solutions. No one understands V&V better than our engineers do – and we're often called on to address unique problems.