Thread puts you in charge of how to view, analyze and share the complex data from your unique projects.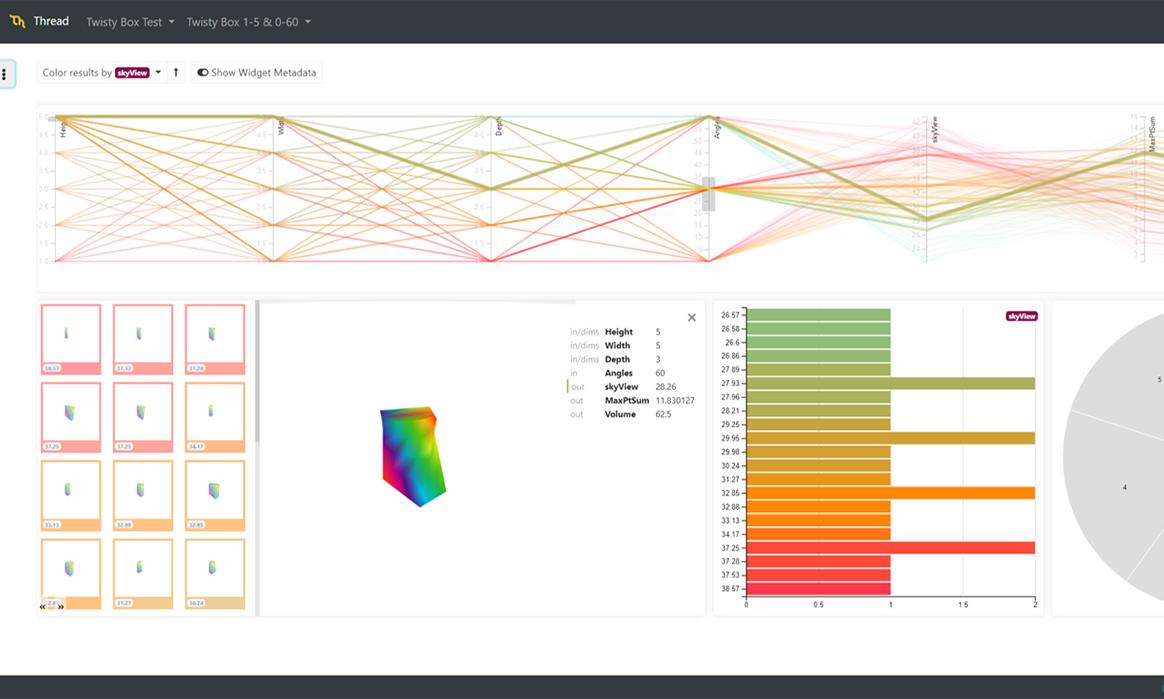 Getting Started with Thread
CORE studio's web application, Thread, offers a wide – and growing – array of interactive charting, data visualization, and control widgets that make it easy to find the most informative way to display and learn from project data.
Here are some of the ways Thread can simplify the way you present your data:
Drag, drop and resize widgets to structure the same data differently, depending on your audience.
Generate and share interactive reports.
Collaborate with team members by rating, commenting and tagging items.
Explore thousands of options at the same time or compare a few finalists side-by-side.
Set project-specific conditions and boundaries to highlight viable results.