KONSTRU's user-friendly data environment makes 3D BIM collaboration a breeze.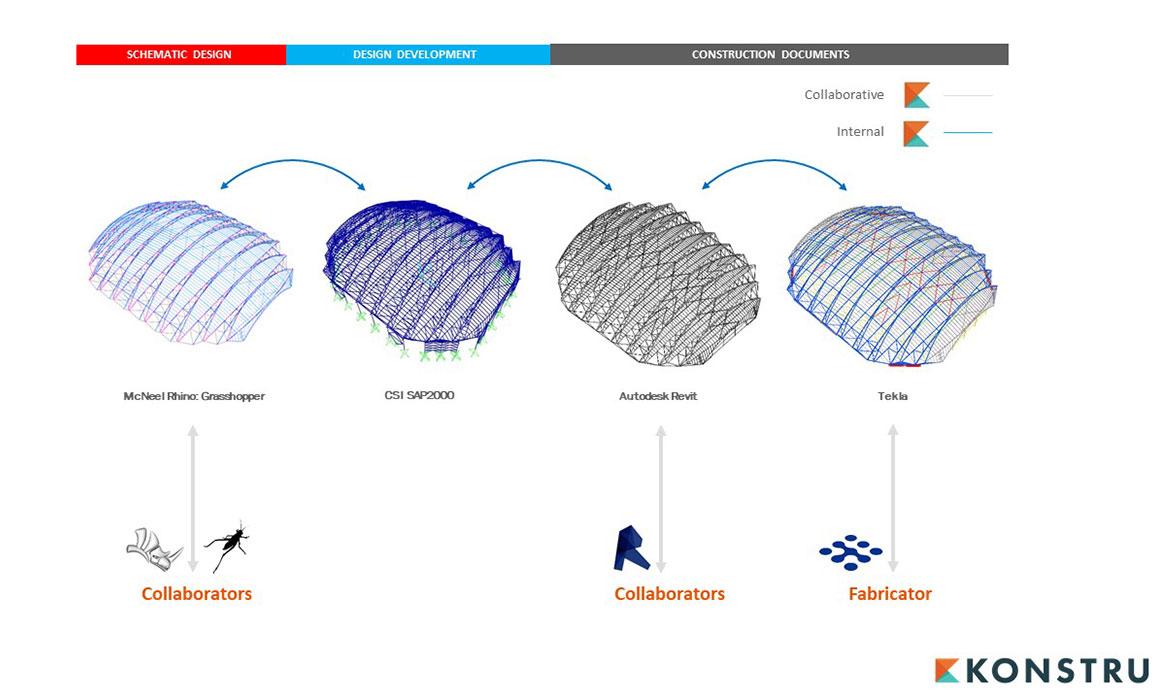 Welcome to KONSTRU
Our web-based platform translates data between building design and analysis applications so models can be synchronized without needing to be reworked. Designers no longer have to waste valuable hours reentering models into their preferred software, so KONSTRU can save time and money – and eliminate the risk of entry errors. 
KONSTRU lets you:
Work with popular BIM and analysis tools, including Revit, Grasshopper, Tekla, RAM, SAP2000, ETABS, Excel and Dynamo.
View, edit, synchronize, filter and transfer data between supported applications. 
Collaborate with team members, engineers, architects and clients across platforms. 
Share models with colleagues, clients and contractors over the web. 
Adjust permission settings to control access to all or part of a model. 
Perform QA/QC of models by using its powerful viewer to examine any model in 3D. 
Compare models and generate reports to track changes and evaluate progress.
Use BIM data to color-code models based on attributes.
Use version control to edit designs without archiving multiple versions of the same files. 
Customize data inputs and outputs for digital twins.
KONSTRU frees you up to focus on design, rather than on repetitive modeling.