News
2019 Resilience Showcase: Sunnyside Yard Master Plan
July 27, 2020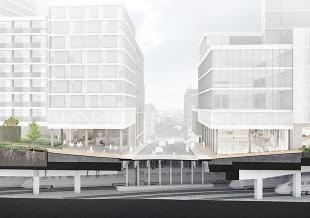 Courtesy Practice for Architecture and Urbanism (PAU)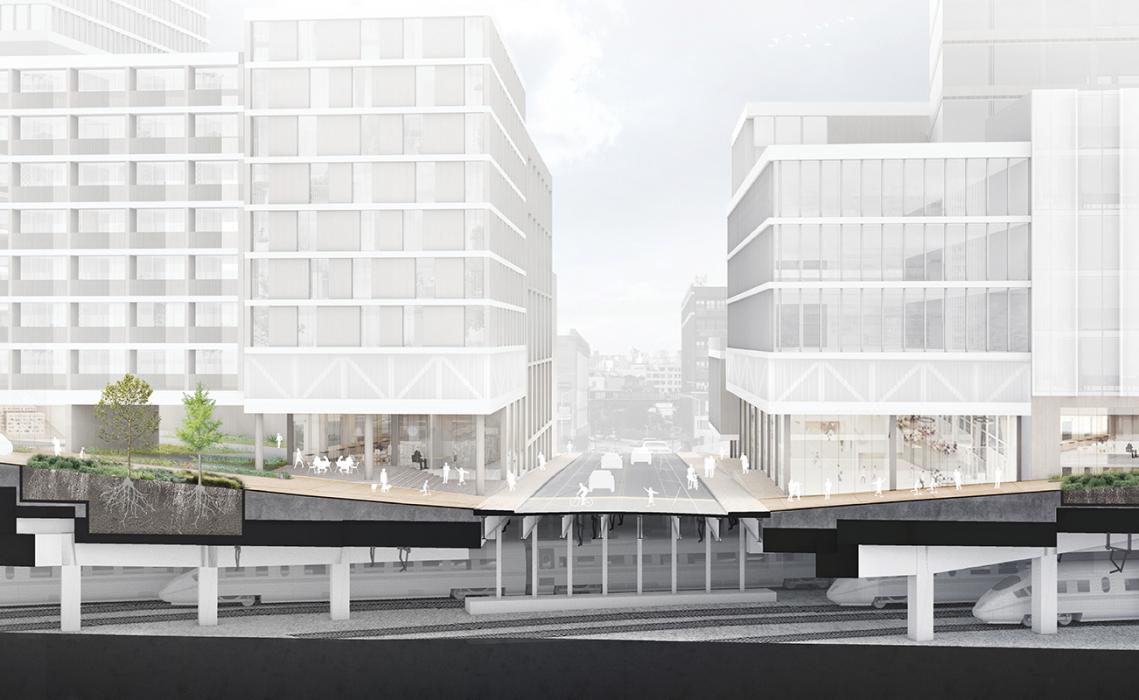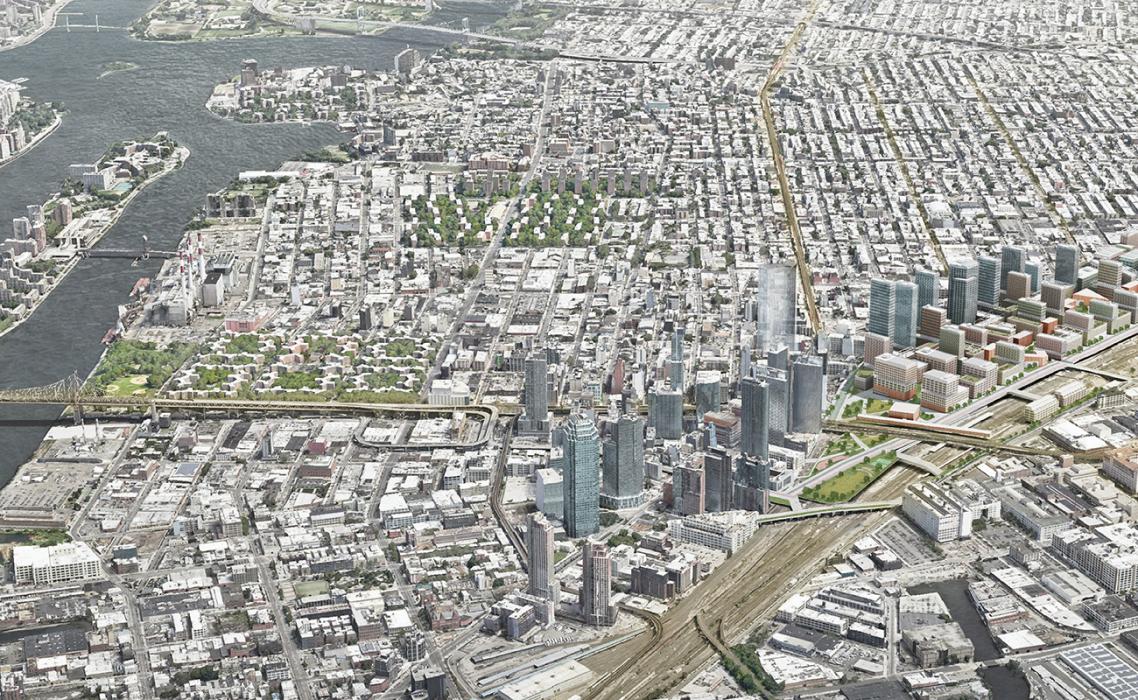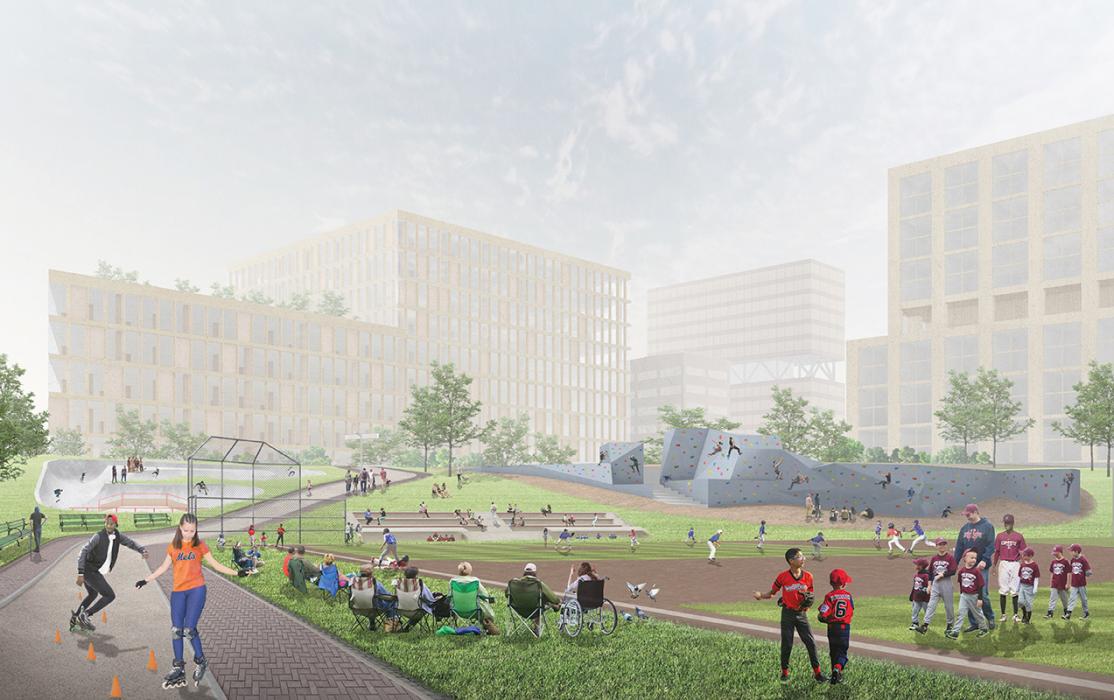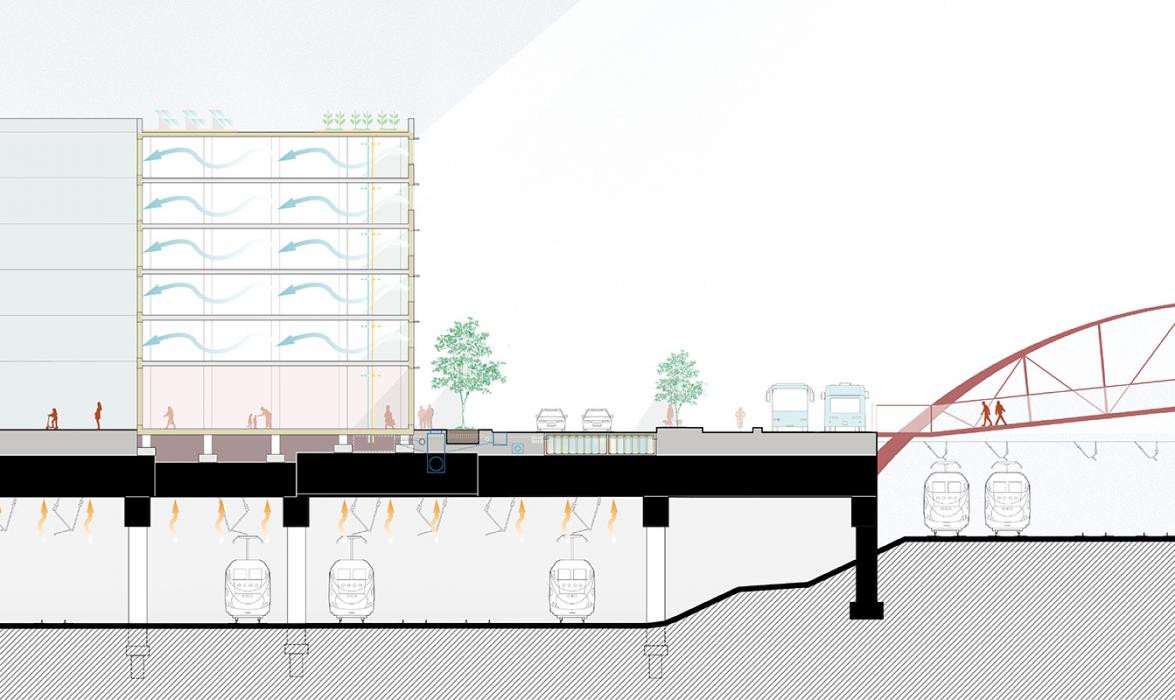 Sunnyside Yard is a 180-acre development in New York City that involves building a massive deck over an active rail yard. The master plan envisions a new equitable and sustainable community that will include 12,000 affordable apartments, a new regional rail station, and 60 acres of new open space and parks. Amtrak, the Metropolitan Transportation Authority and the New York City Economic Development Corporation are major stakeholders at one of the busiest rail yards in the country. The plan takes a comprehensive approach, led by public priorities and centered on human needs.
We interviewed Principal Amy Macdonald to learn about how the Sunnyside Yard master plan addresses climate resilience and increases the adaptability of its community and the surrounding region.
Resilience is very important to planning in New York City, where Superstorm Sandy caused extensive damage. What are the major considerations in designing for resilience at Sunnyside Yard?
AMY  The development has a 70-year time frame, so adaptability to any risks that may come our way is important. There is great variability in the climate change projections that far out, and there will be advances in technology. Also, the project's scale requires a neighborhood approach to resilience, rather than a building-by-building approach. So we have the opportunity to enhance the resilience of the wider Queens community.
How can you build resilience beyond the borders of the project?
AMY  Sunnyside Yard's location has a high heat-vulnerability index, as do adjacent neighborhoods. Risks from heat are projected to get worse as the climate changes. By starting with a holistic understanding of current and future vulnerabilities to climate-related shocks and stresses, we looked for ways to reduce the impacts of climate change in the coming years.
With this master plan, we widened our perspective to enhance the emergency preparedness and physical resilience of the entire Western Queens area. We explored ways to incorporate more trees into this new community, which will reduce urban heat gain in adjacent areas as well. We're planning for smart water management, green infrastructure – bioswales and rain gardens are two examples – natural environmental buffer zones, and building systems designed for future adaptability. Sunnyside Yard will be a community resource during emergencies. It will provide amenities, backup power, food, water and medical supplies. It will be a place of refuge and shelter for the wider community when surrounding neighborhoods flood or power outages occur.
---
This project is about envisioning a more equitable and sustainable future. It is not just about scale or complexity, but about designing for people of different socioeconomic backgrounds. The intention is to improve people's lives.

It's projects like this that Doing Good Business was developed to support. The initiative recognizes Thornton Tomasetti's ability – and duty – to address the social inequality that is greater than ever before and to partner on projects that deliver equity for everyone.
What was our unique contribution to the Sunnyside Yard plan?
AMY  We developed a sophisticated sustainability and resilience design matrix that evaluates the co-benefits of design decisions and provides an initial approach to risk and resilience assessment for the Yard.
We're also incorporating circular urban systems, meaning the neighborhood will produce, consume and reuse the resources it needs. This approach, which integrates nature wherever possible, will create resilient, decentralized systems that can adapt to the adverse effects of climate change.
Circular systems in the plan include rainwater capture across the 180-acre site, with retention and reuse for irrigation across the site and in buildings. This will reduce Sunnyside's impact on the city's already overwhelmed stormwater systems. It also maximizes the value of this precious natural resource where it falls. Because Sunnyside Yard will sit atop a deck, not on the ground, it doesn't connect into the local groundwater system. So we explored innovative stormwater-retention systems that could be used on top of the deck. Urban agriculture, on-site food production and reductions in food waste are also key components for developing a resilient food system.
What have you learned from working on this large and inspiring neighborhood project?
AMY  We've learned that the interconnectedness of our urban systems requires a holistic and integrated approach to sustainable and resilient urban development.
It takes a considerable effort to link resilience, sustainability and circular-economy principles to capture all their co-benefits. But it was critical for developing master-plan details that align with the project's guiding principles. It's also an important aspect of design storytelling. Getting it right requires carefully orchestrated coordination across disciplines. We have to break down traditional silos to get the whole design team working toward common goals.
Planning for long-term resilience can be difficult, even when using the best available data. Variation and uncertainty in climate change projections increase the further out you look, so you need a thorough understanding of risk to make wise and informed planning decisions – especially for a community the size of Sunnyside Yard. Despite the challenges, the scale and time frame also provide an uncommon opportunity. We can craft a better future for a significant neighborhood within New York City.
Supporting Information