News
2020 Sustainability Showcase: Triple-Net-Zero School
May 09, 2021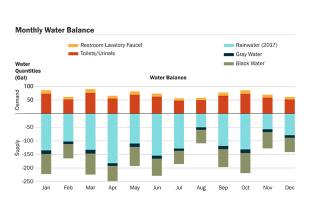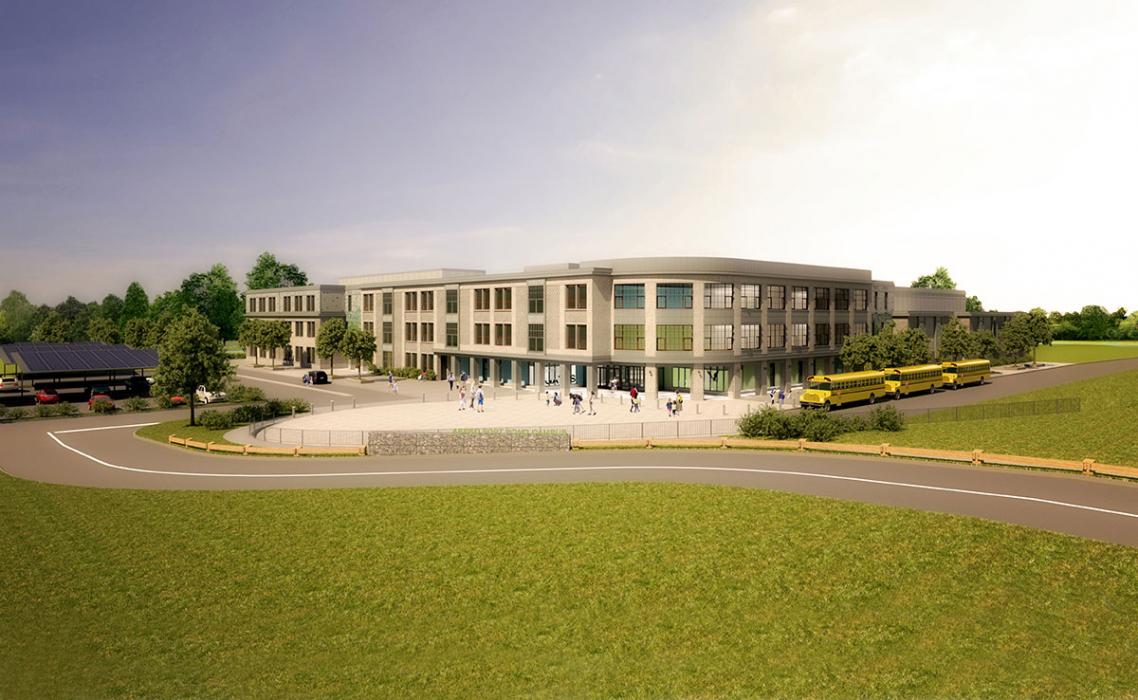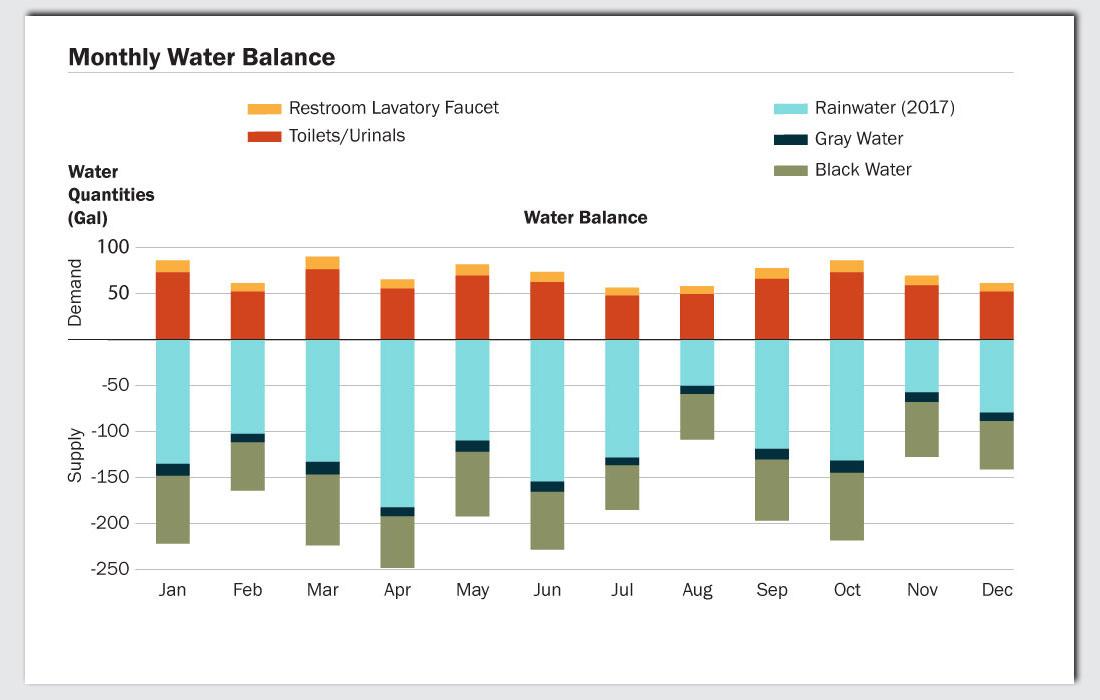 What's more impressive than getting to net-zero energy use? Going beyond that to achieve net-zero water and waste as well. It's called "triple net zero," and it's the ambitious goal that the Acton-Boxborough Regional School District has set for its new Douglas and Gates Elementary School.
Energy: The building, designed by Arrowstreet, will be one of the first all-electric schools in New England and will feature 100 percent on-site energy generation and battery storage. Early in design, we evaluated massing options, and later conducted full-building energy modeling and life-cycle cost analysis.
Water: Rainwater collection, gray-water reuse and a septic system will make this the first net-zero-water school in the region. To determine the optimal storage tank size, we modeled daily water flow over 10 years, allowing for critical drought periods. The result? Net savings of more than 2,500 gallons of potable water per day.
Waste: In addition to establishing a plan to achieve net-zero operational waste, the project also cut waste during development and construction. We worked with Consigli Construction to develop a policy-based approach, outlining methods for reducing the need for packaging, limiting waste, and managing recycling and composting.
Ambitious, well-defined goals – along with close collaboration – allowed the team to meet the project's high sustainable-design standards.