News
2020 Showcase: Responding to the Pandemic
May 09, 2021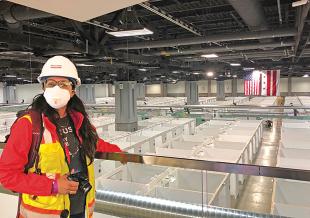 Thornton Tomasetti
When COVID-19 cases surged in the spring of 2020, and again last winter, our engineers, scientists and programmers lent a hand. Here are a few of the ways we helped our clients and communities meet some immediate challenges.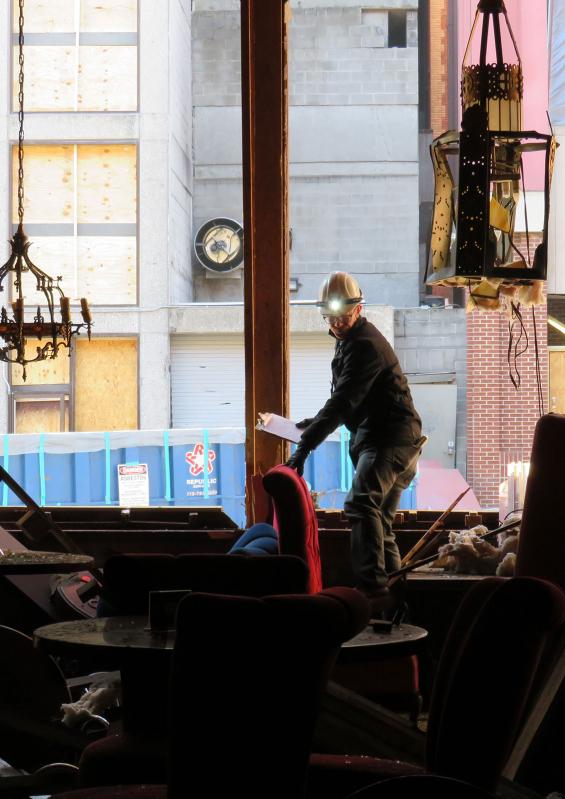 Thornton Tomasetti
Emergency Response in the Time of COVID-19
In March 2020, a killer tornado touched down in Nashville, Tennessee, and a 5.7-magnitude earthquake rocked Salt Lake City, Utah. From July through November, a succession of hurricanes battered Louisiana, Alabama and Florida. In August, a deadly derecho swept across the Midwest. And from July through December, massive wildfires ravaged the West Coast.
Despite the risk of COVID-19 infection, our forensics teams were on the ground within days of each of these events, evaluating the integrity of structures, assessing damage and helping speed recovery. When we couldn't be on the scene, we worked remotely, using photos and video provided by on-site personnel, to perform inspections and prepare diagnostics. Strict adherence to CDC guidelines, regular testing and daily health-status reporting through our Healthy Reentry app reduced the risk of COVID-19 exposure so our employees could focus on helping communities get back on their feet.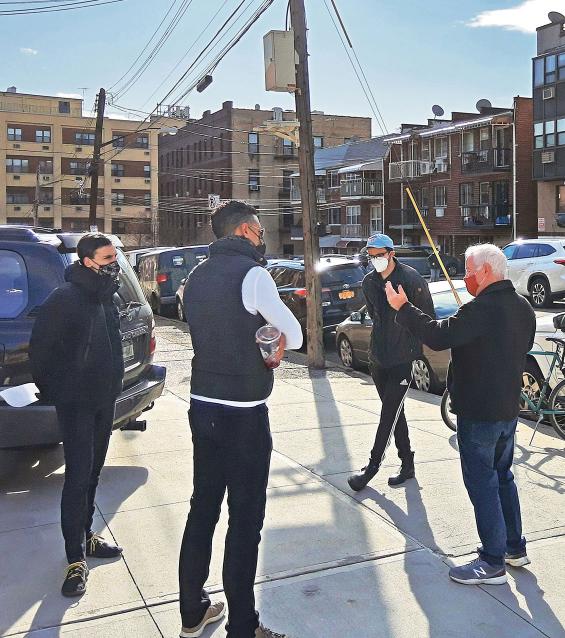 Courtesy Teddy Kofman/SpaceODT Architects
Helping Kids & Communities Get Outdoors
Our Doing Good Business initiative worked with Design Advocates – a network of architecture firms and designers who volunteer their time and expertise to collaborate on projects, research and advocacy that serve the public good – to help create safe open space for urban communities.
Here, Principal Jim Quinn (right) discusses possibly closing part of 80th Street in Queens for weekend visitors to an adult care center, with (clockwise from foreground) Greg Spock (back to camera) and Christian Cassagnol, both of Queens Community Board 4, and Luke DeCourcey Cregan of Design Advocates.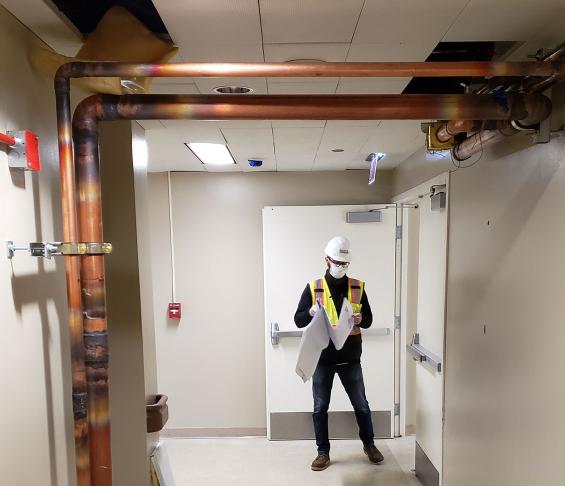 Thornton Tomasetti
Reopening a Hospital for COVID-19 Patients
Westlake Hospital in Melrose Park, Illinois, closed in 2019, but it took more than just turning the lights back on to reopen in 2020 for COVID-19 patients.
We reviewed and reinforced the hospital structure to support new air condensers, air-handling units, temporary chillers and generators.
The facility's initial capacity of 230 beds was expandable up to 360.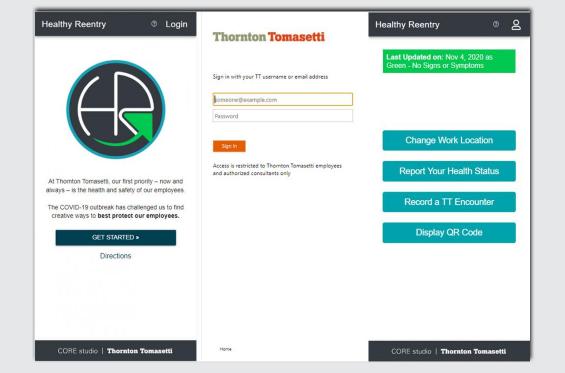 Thornton Tomasetti
Preparing for Safe & Efficient Workplace Reentry
Our CORE R&D team developed Healthy Reentry, a health-monitoring and contact-tracing app that supports safer workplace reentry and protects privacy.
We made the open-design, web-based app available free of charge, and other firms are customizing it for their own use.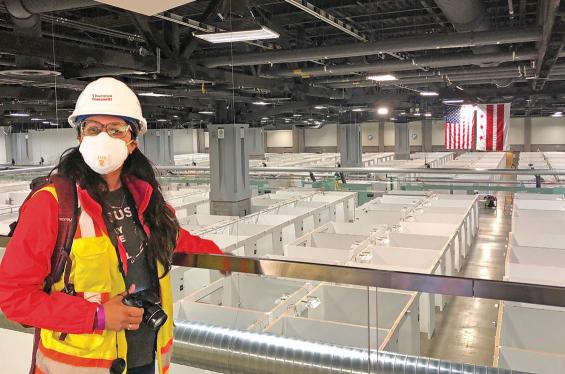 Thornton Tomasetti
Making a Medical Facility at DC's Convention Center
Associate Rupa Patel at the Walter E. Washington Convention Center, where we provided structural engineering services that helped transform the space into a 443-bed medical facility.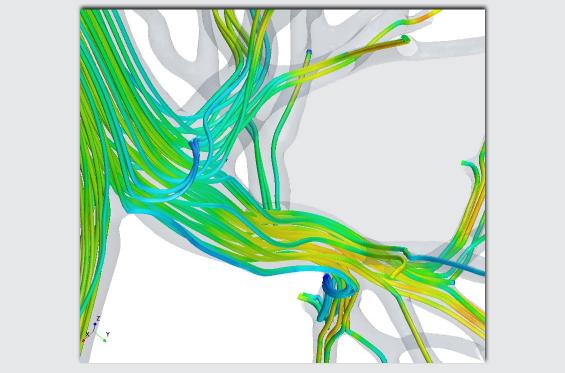 Thornton Tomasetti
Better Ventilators, Faster
Our life sciences specialists applied their expertise in computational fluid dynamics modeling to help researchers and ventilator manufacturers validate a range of design concepts, including using one ventilator for several patients simultaneously.
This model, based on data from Synopsys, shows the pressure gradient in a human lung: blue is low pressure, red is high.