News
2020 Mass Timber Showcase: Going All-In on Mass Timber
May 09, 2021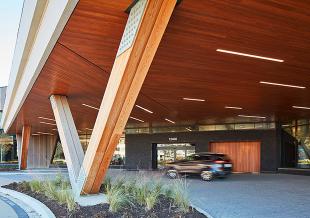 © Tom Harris 2017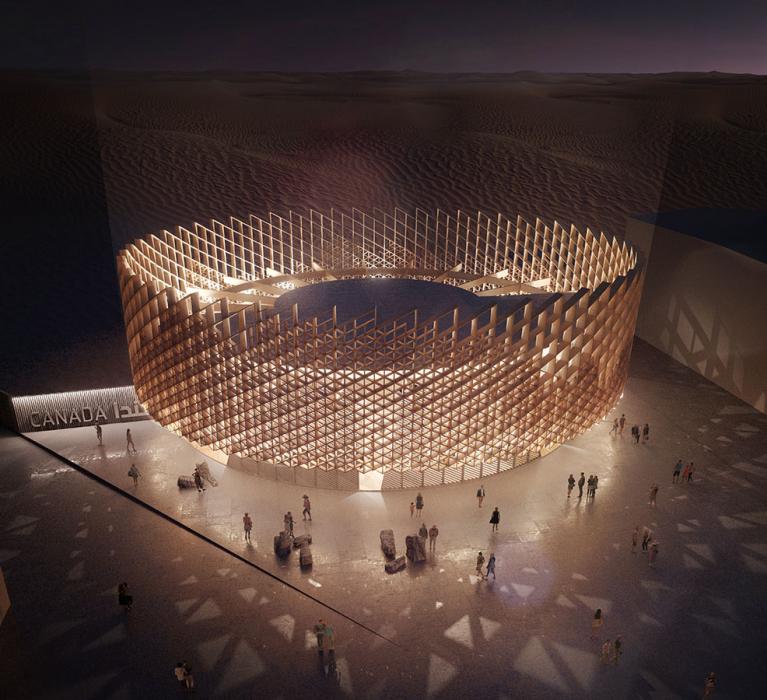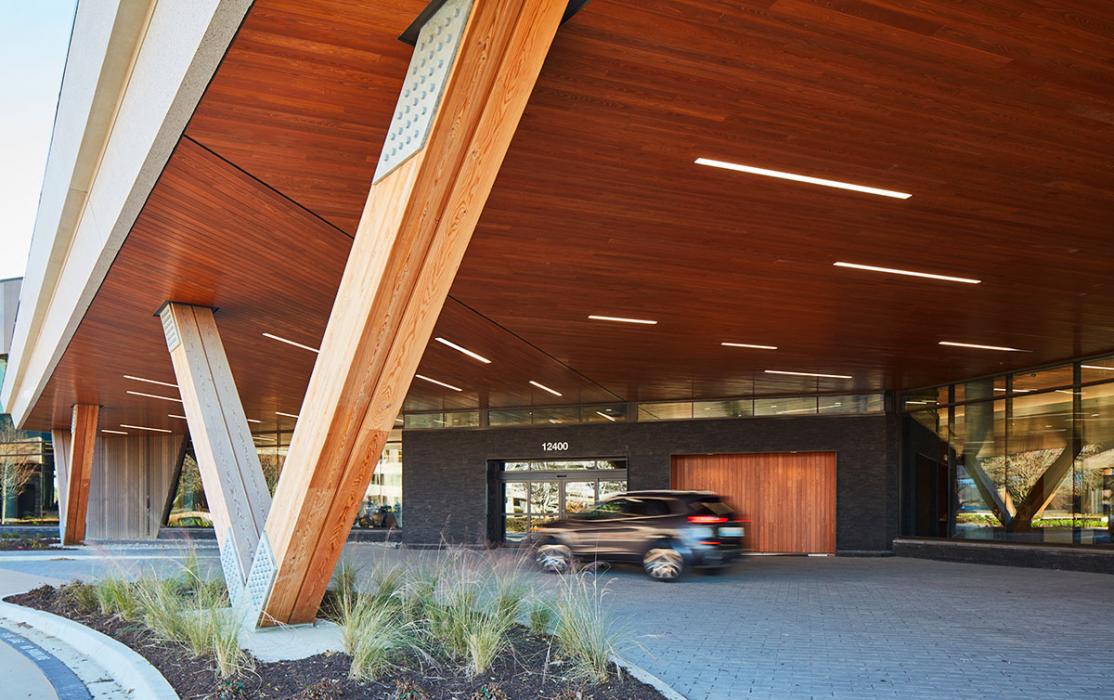 Using timber instead of steel or concrete can be a key part of a more resilient future. Timber has a lot going for it. When managed sustainably, it's a renewable resource that substantially reduces the embodied carbon in a building's design. It's a key element of biophilic design. And it's (literally) flexible, so it performs well in seismic regions. But conventional wisdom has long held that timber is only suitable for a small subset of buildings.
---
One of the great challenges of our time is to bring the beneficial experience of nature into the design of contemporary buildings, landscapes, communities and cities.
Our engineers are getting creative with mass timber. We're inventing new technology tools to rapidly evaluate timber framing systems for strength, serviceability and embodied carbon. This makes design and analysis faster and easier – and helps us show how timber can work for a wide array of building types and sizes. We're doing trailblazing work in performance-based fire engineering, proving that mass-timber structures are safe and durable. And we're designing groundbreaking buildings, from the world's tallest timber tower, under construction in Milwaukee, Wisconsin, to a hospital in Frisco, Texas, and a pavilion in Dubai.