News
2020 Embodied Carbon Showcase: Delivering Resilience to Metropolitan Park
May 09, 2021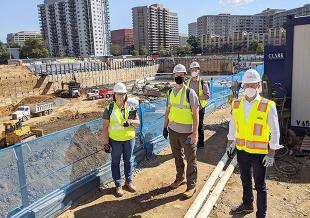 Thornton Tomasetti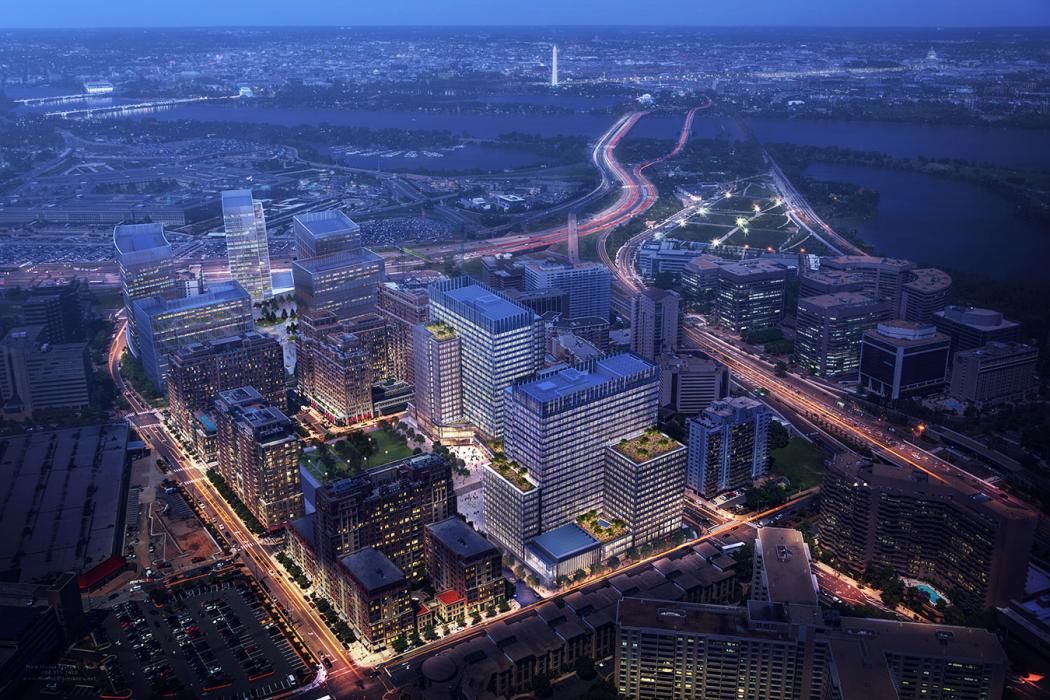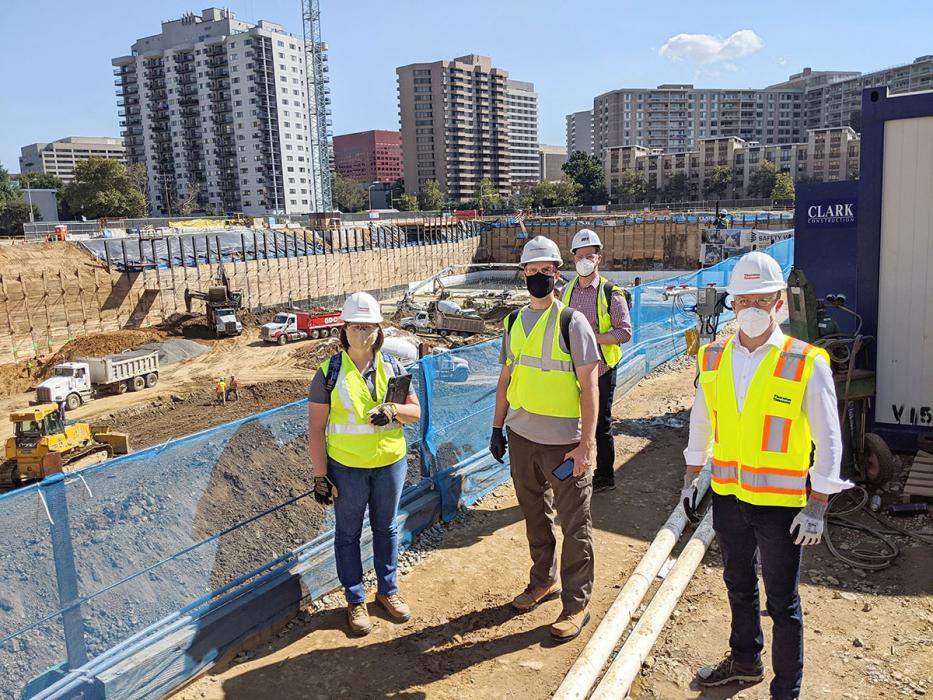 As the structural engineer for Metropolitan Park, the first phase of Amazon's second headquarters, we were tasked with making major reductions in the project's embodied carbon. "Structural elements can account for 70 to 80 percent of a building's embodied carbon," says Project Engineer Jennifer Greenawalt, "so we have a huge responsibility."
We used Beacon, our embodied-carbon measurement tool, to optimize early big-picture decisions. Later, we worked with the project team to develop specifications with targets and guidance to help concrete contractors craft lower-carbon mixes.
---
Integrating this project into the surrounding neighborhood – so it benefits both Amazon employees and the entire community – has been a high priority for Amazon and developer JBG Smith.
But resilience is about more than just carbon. Future flexibility – adapting buildings to changing needs rather than replacing them – is a priority. An efficient mix of post-tensioned and non-post-tensioned slabs allows easy addition of new cores, stairs and other openings later. Much of the space can handle denser occupancy, and landscaped terraces can support occupied space if it's needed in the future.
---
Rising to the Challenge of Lowering Embodied Carbon
Thornton Tomasetti is an executive sponsor of the SE 2050 Commitment, a program that calls on structural engineers to achieve net-zero embodied carbon in their projects by 2050. We asked Principal and Structural Engineering Practice Leader Scott Schneider how we can help make that happen.
How are we going to meet the SE 2050 goal?
I think we can solve the first half of the problem with the knowledge we have now. We can refine structural layouts, optimize designs and make smart materials selections. But the second half is a real challenge, and the final pieces are something of a moonshot. To really drive embodied carbon to zero, we'll have to influence other industries to innovate – by greening the electrical grid and changing how materials are manufactured and delivered, for example.
Are there simple ways to lower embodied carbon now?
We can make buildings that last longer, so they need to be replaced less often. Paying attention to protective design and resilience is important to extending that life cycle.
Another way is by reusing buildings. After the pandemic, patterns of use may change and push owners to reposition buildings. We need to keep developing more efficient ways to adapt them.
What about new materials?
That's where it starts to get really interesting. We have to do things like sequestering carbon. That's why timber is great, even if it's not new. But there are some very exciting new products, like concrete that can trap carbon dioxide.