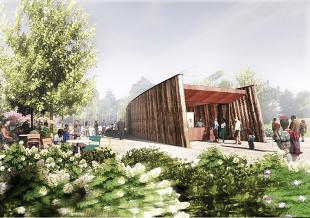 Courtesy Studio Gang Architects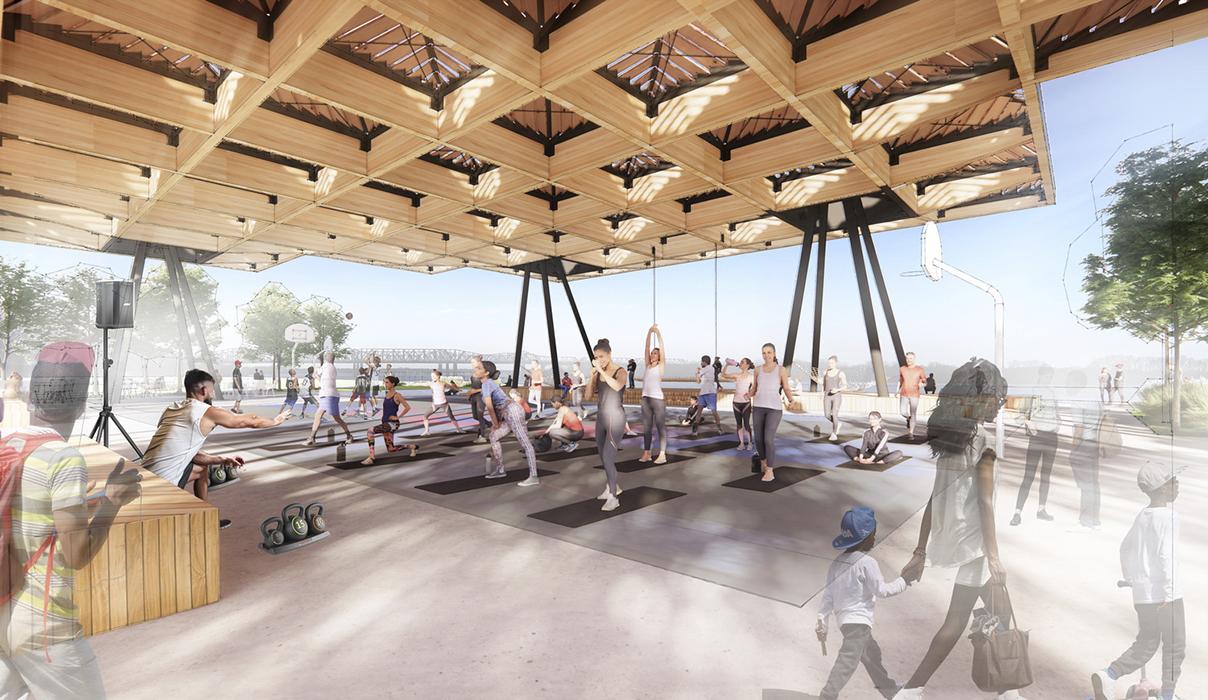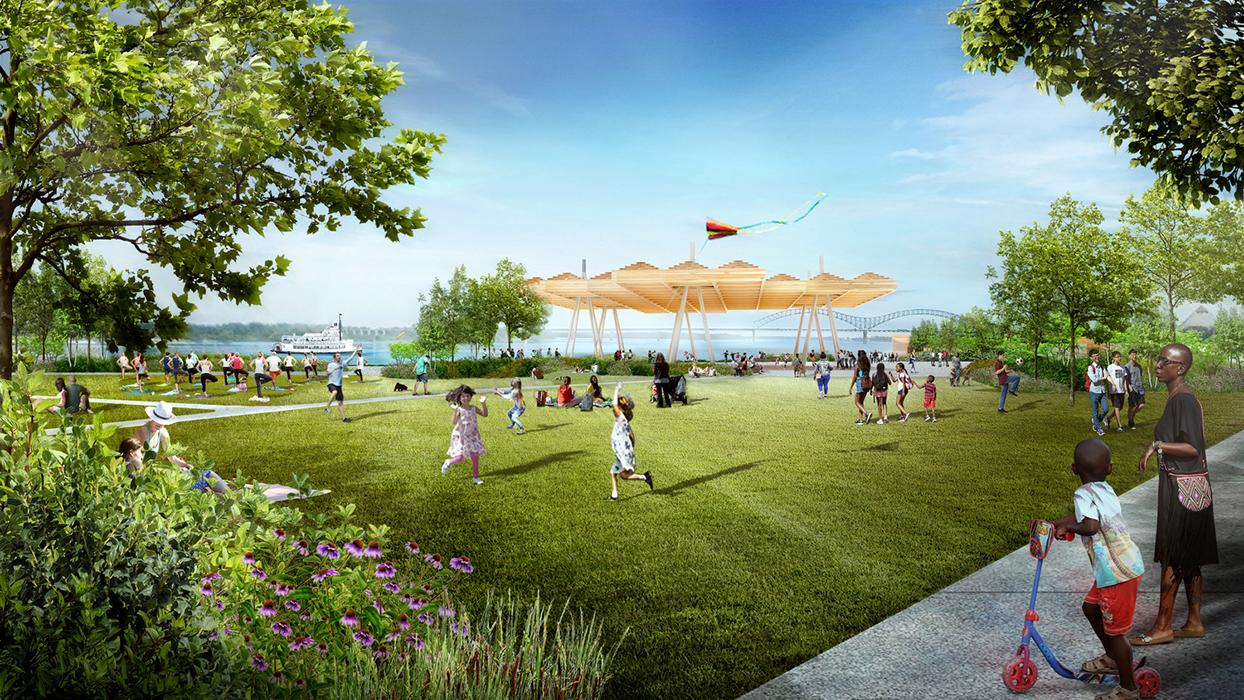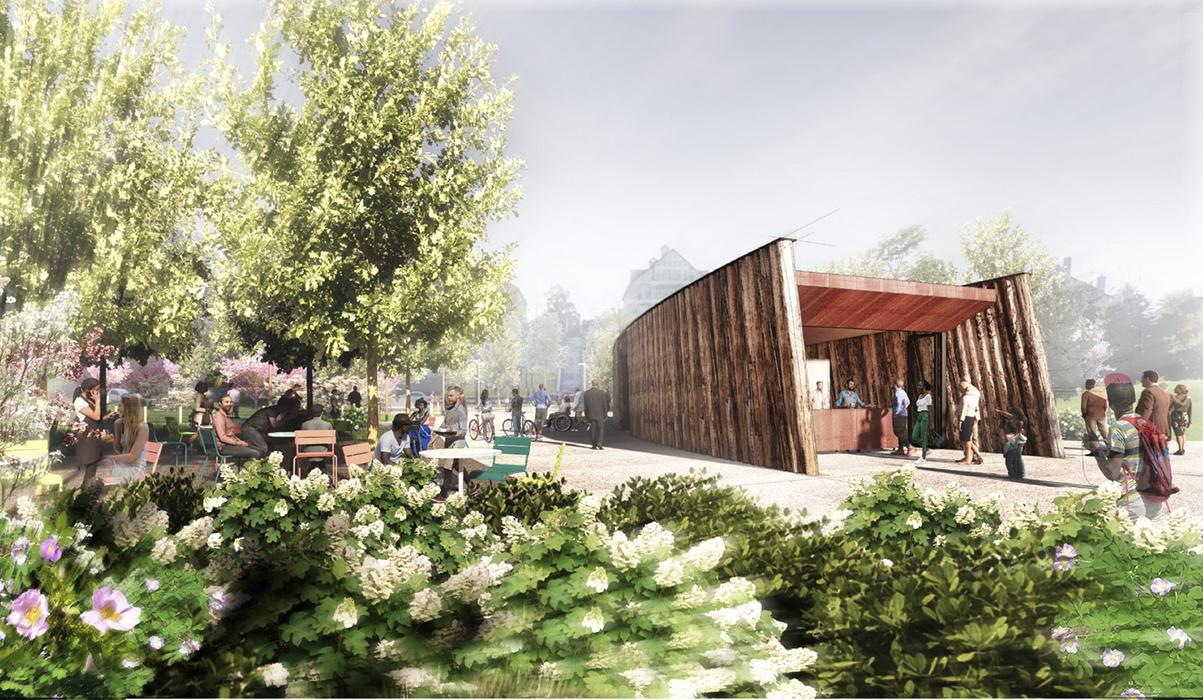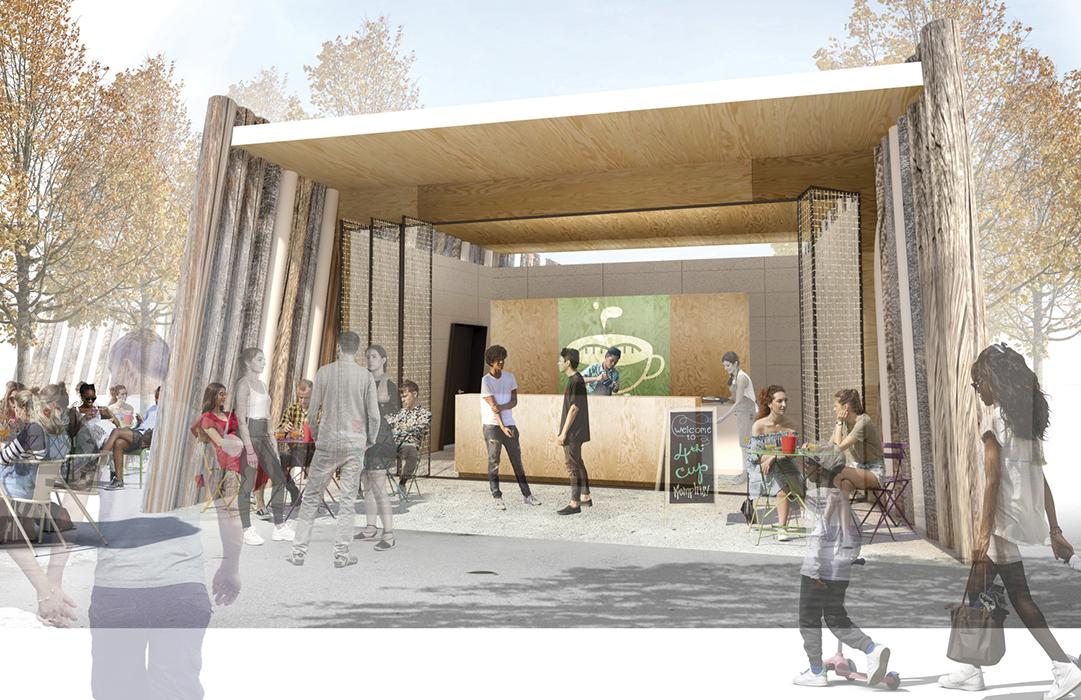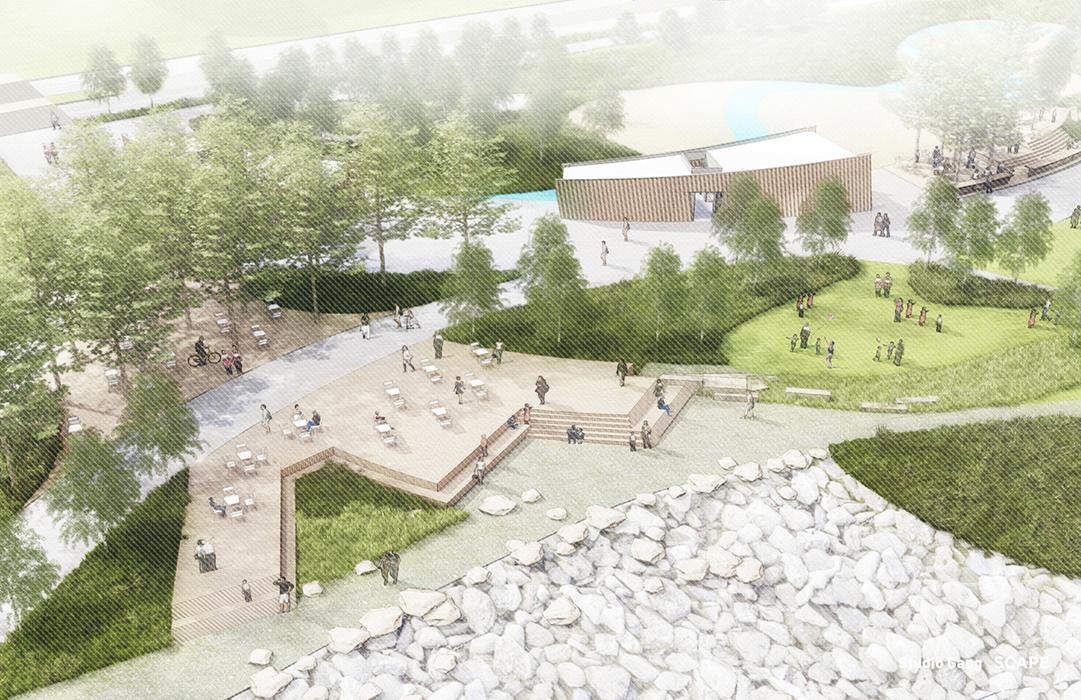 "Crews hoisted a wooden beam into place on the giant metal canopy which will be the centerpiece of the park. The contractor calls this 'an engineering marvel that no one has ever seen in Memphis before.'"
We are providing structural design services to Studio Gang Architects for three architecturally significant components of the park, including a steel and timber canopy over the activity courts, timber-pole pavilions for event and back-of-house space, and future plans for an elevated trail extending out to the Mississippi River.