News
Lessons From Turkey, Conclusion
July 20, 2023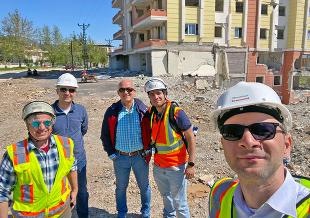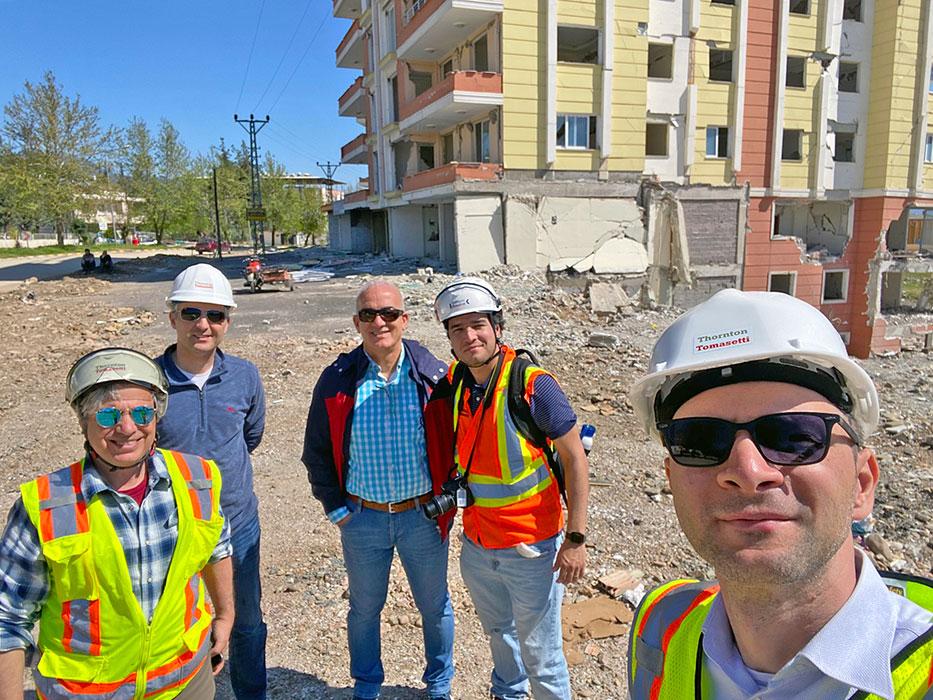 In April 2023, Thornton Tomasetti engineers traveled to Turkey to collect data on how buildings and infrastructure performed during the February Kahramanmaraş earthquake sequence, which was one of the worst in recent memory. The trip was led by Managing Principal and Forensics Practice Co-Leader John Abruzzo, Principal Kerem Gulec, Vice President Onur Ihtiyar, and Project Engineer Francisco Galvis, who writes about the experience. The final article of the four-part series is below.
---
After spending six days in the area that was most affected by the earthquakes, our team planned to return to the U.S. We had driven more than 1,500 miles up and down the region, which in February had been hit by two 7+ magnitude earthquakes 12 hours apart, as well as numerous destructive aftershocks (some of which up to 6.5 magnitude). During our trip, we visited a total of 16 cities and towns and collected more than 10,000 photos and numerous videos documenting our observations. We have been processing all of this information and summarizing our findings to inform our Forensics practice, and ultimately to help prevent future earthquakes from becoming disasters. Here are a few high-level observations from our trip.
Performance of Modern Construction
As expected, we observed that newer buildings that followed modern earthquake engineering detailing (known as post-2000 buildings) tended to perform much better than those that were pre-2000. However, infill walls (partitions and exterior walls of residential units) were a common problem for all buildings. These rigid elements engaged in the lateral load path, complicating the behavior of buildings, and changed their performance. What complicated things further was that for some structures this behavior may have been beneficial, since these walls tend to stiffen buildings that may have non-ductile detailing, while in others they create too much non-structural damage.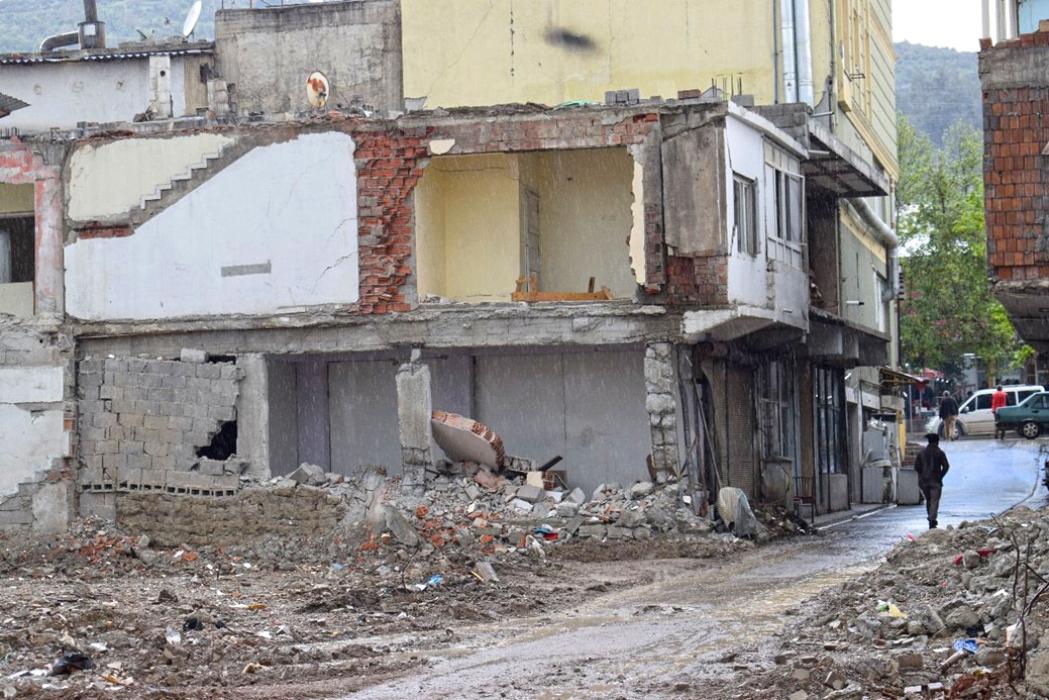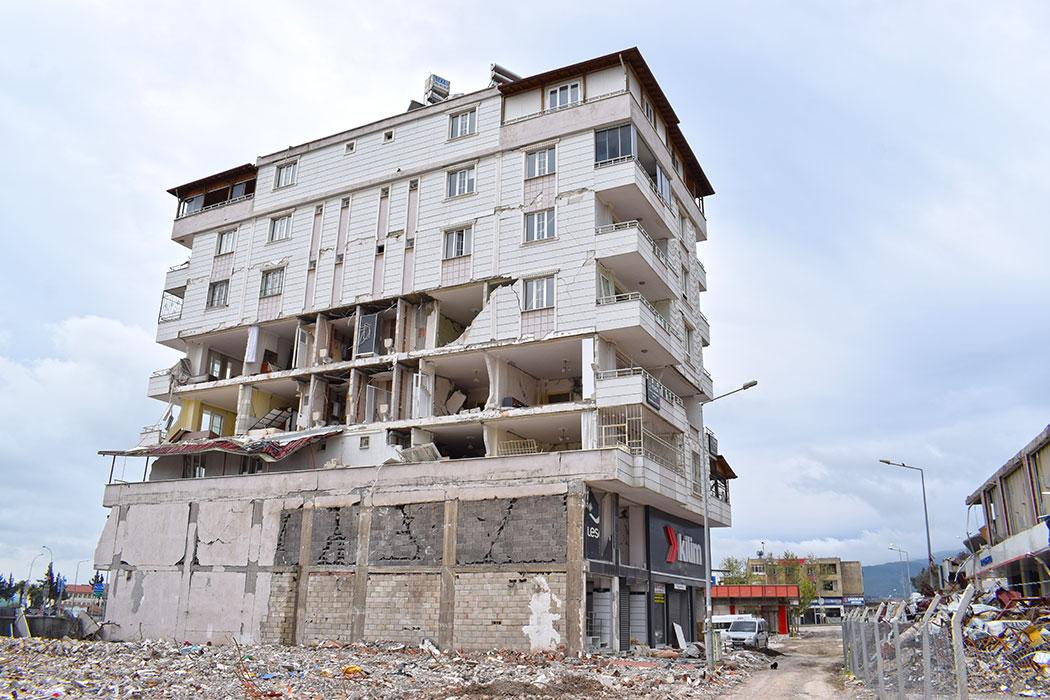 Extensive damage to infill walls was the primary reason most of the newer buildings were not occupiable. In some cases, damage was mostly cosmetic. Could these be repaired? Technically yes; but there are psychological factors that may be difficult to overcome. This was one of the interesting issues we observed firsthand. Many of the residents we spoke to across the region said that they would not live in buildings in which they experienced the earthquake due to the trauma the event caused. This was the case even with buildings that might have had limited structural damage.
Per modern codes (U.S. and Turkish), these buildings were "successful," since they achieved "life safety" performance. Nevertheless, this "success" will lead to the demolition of thousands of structures and generate an immense amount of carbon emissions. It will also displace a large portion of the population, some of whom may never return to the area. This will have a major impact on the local economy and its recovery.
Success Stories
The first examples of relatively good performance that we encountered were government buildings and tunnel form construction. The former were designed with an importance factor of 1.5 per the Turkish code, which leads to a significantly stiffer and stronger system compared to regular buildings. We witnessed multiple cases of government buildings that were nearly undamaged, in contrast to their neighbors. We did not see the interiors of these structures, but we suspect there was non-structural damage inside based on our observations of the exterior. Better quality control might have also contributed to the superior seismic performance of the government buildings. Similarly, residential buildings with tunnel form construction (mostly TOKI buildings, the branch of government that develops low-cost housing) were able to maintain occupancy in more instances than the more flexible reinforced concrete frame or dual systems.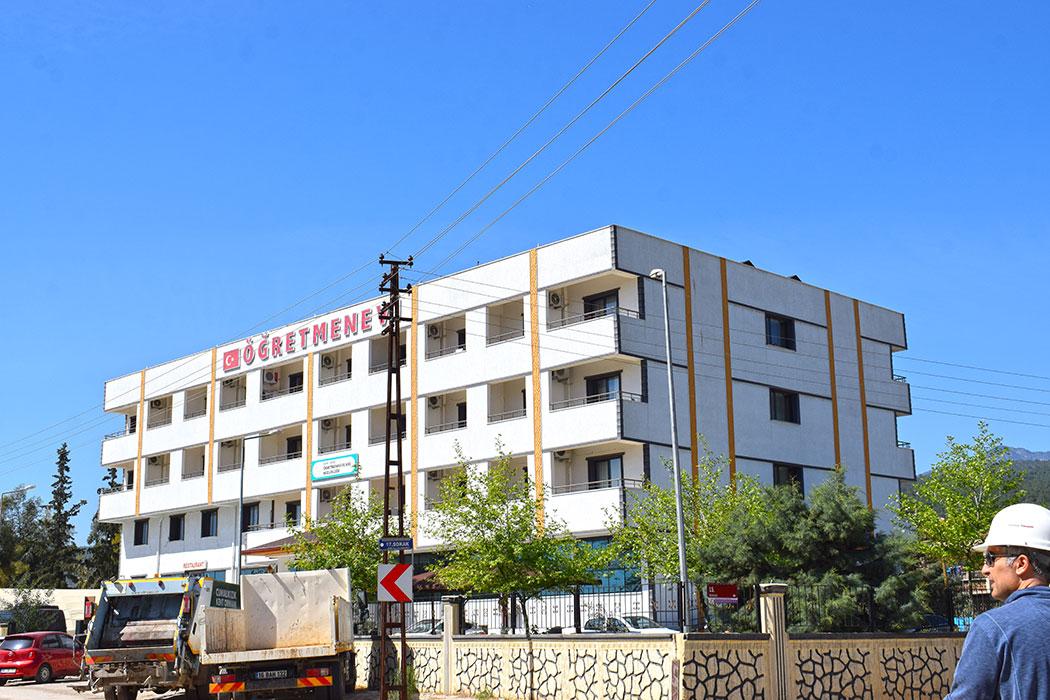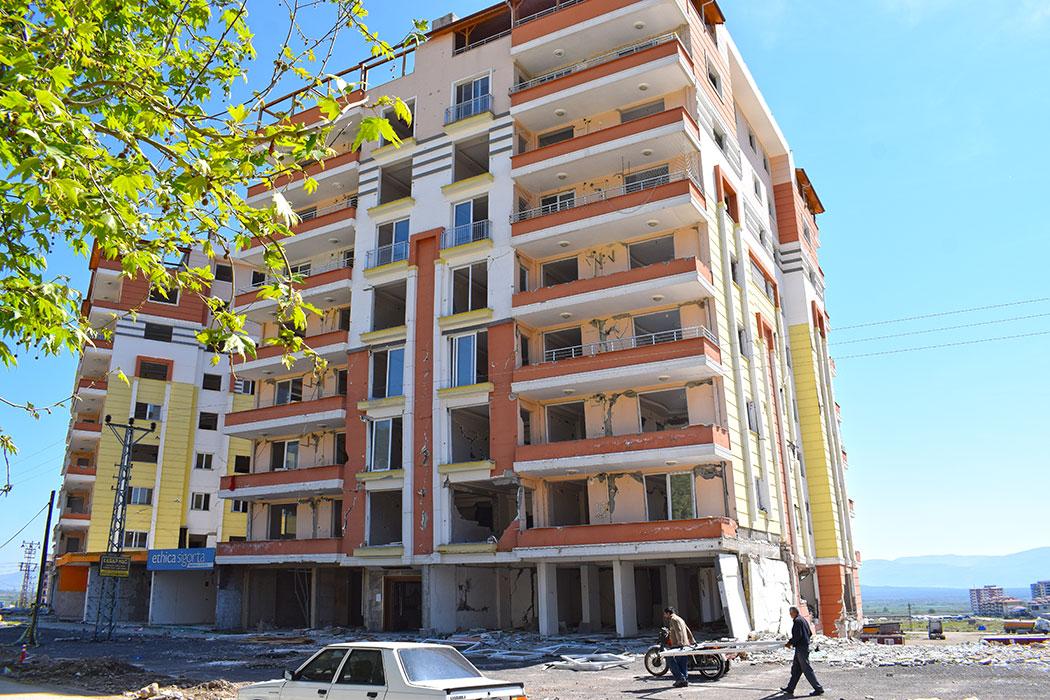 Obstacles to Continued Occupancy and Perception of Risk
As mentioned above, a major obstacle for residential buildings is non-structural damage. Most notably, failure of infill walls. This type of damage can make the buildings impossible to reoccupy and/or traumatize residents to the point of not wanting to return, even after restoration, leaving them with no other option but to continue living in tents (even though their units may be structurally fine). Perhaps residential buildings should aim for a higher performance than commercial buildings.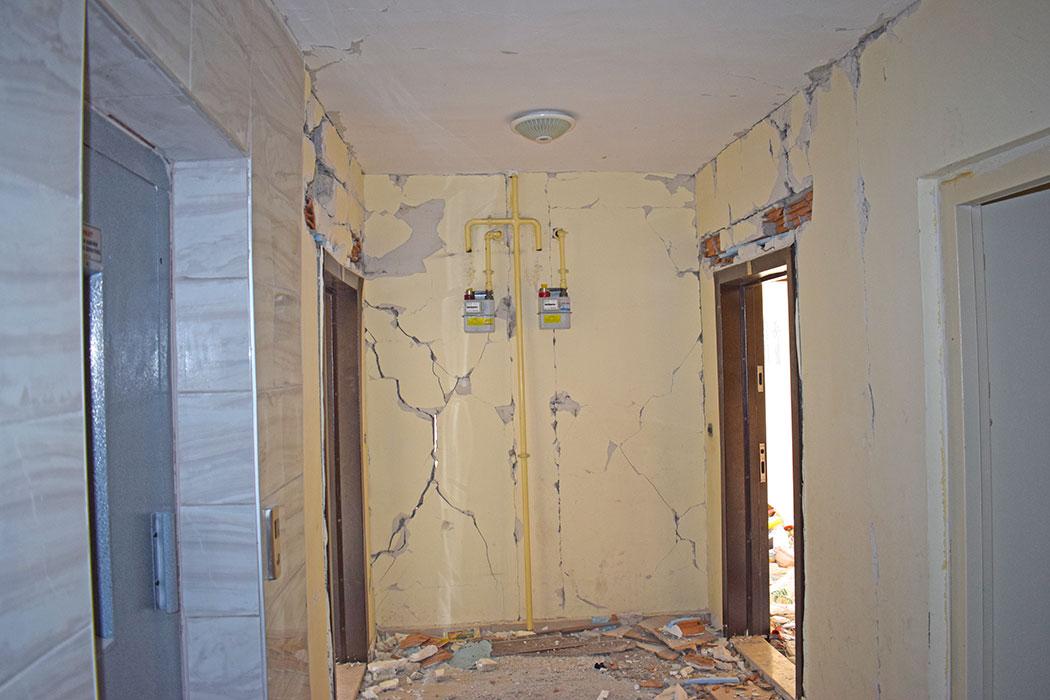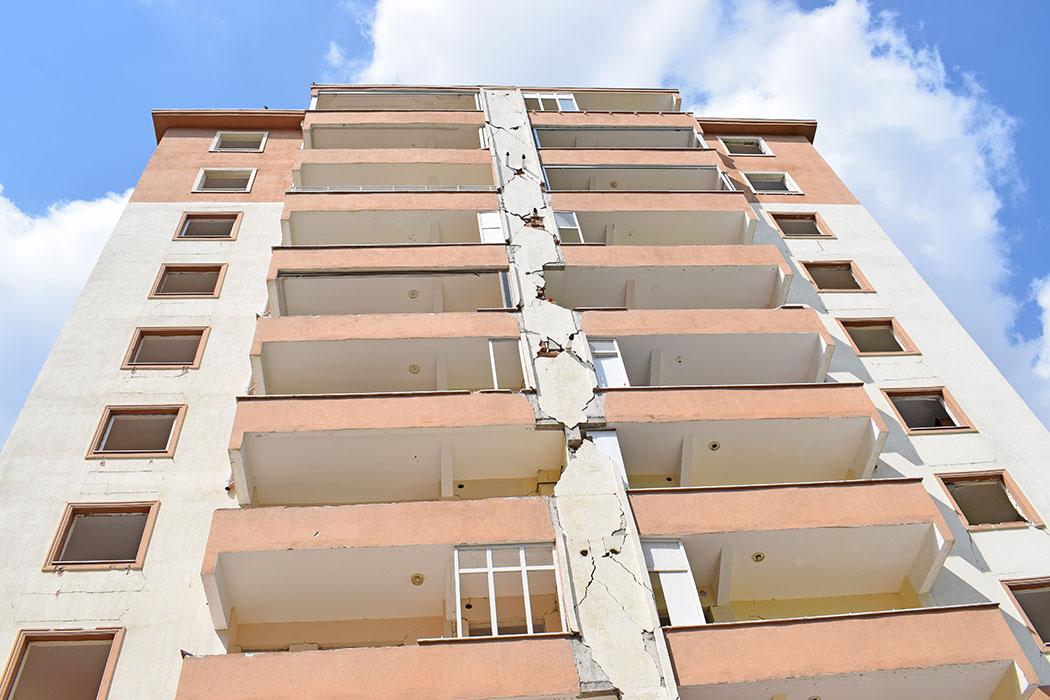 Demolition and Reconstruction Efforts
Considering the scale of the damage, the efficiency of Turkish society to clear the debris and recover is remarkable. Most of the collapses had already been cleared 10 weeks after the event, and severely damaged buildings were being demolished in every city we visited. However, we still observed many impacted buildings that were not easy to demolish. Specialty contractors and consultants will be required to speed up recovery, and make sure that complicated demolition does not create further problems.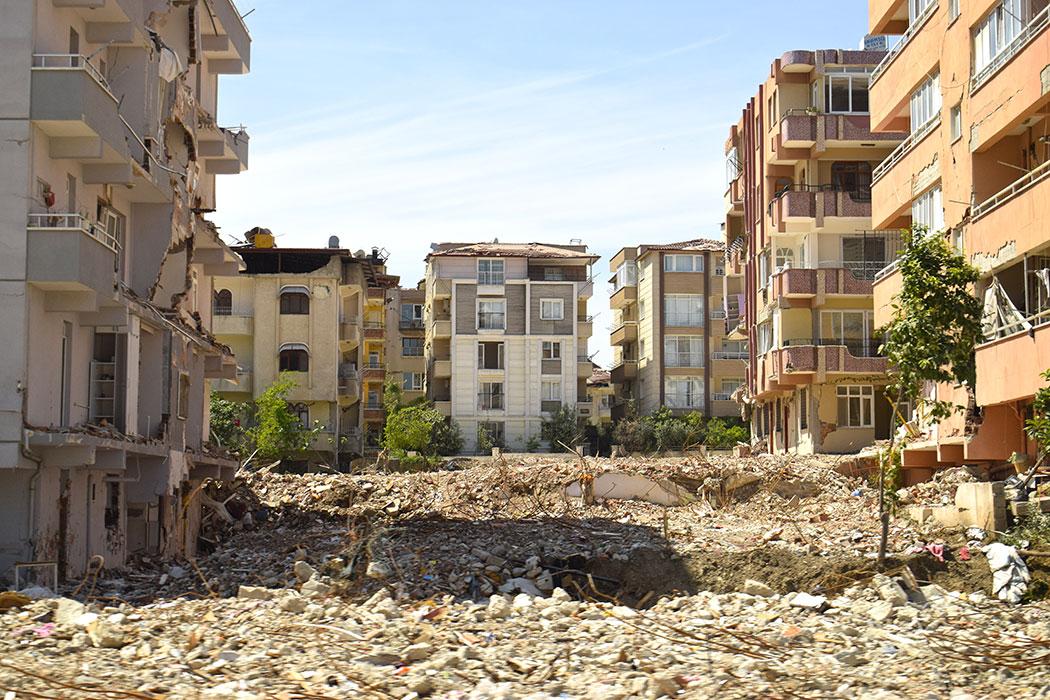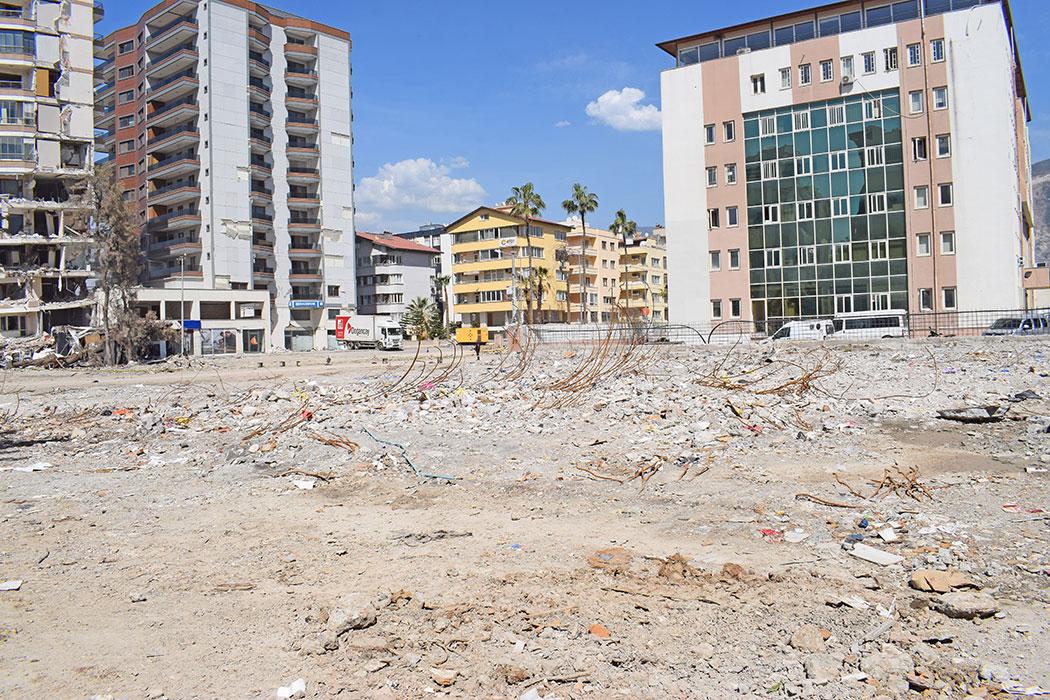 While we returned to the U.S. with some answers, we also had a whole set of new questions. Seeing the impact that this event has had on people motivates us to continue to learn more about seismic performance of structures and seek to design more resilient buildings. We need to be imaginative and create better ways of building that don't require significant and problematic change, that are practical and readily adoptable. We're thankful for the firm's support in making this reconnaissance mission possible. We also want to acknowledge Dr. Seref Polat of the real estate company Emlak Konut, and SANKO Holding, two of our clients in Turkey. Thanks to Dr. Polat and SANKO Holding, we were able to perform our mission with the company of Mr. Murat Eti, head of security in one of SANKO's hospitals in Gaziantep. He was a tremendous co-pilot to our driving team and an excellent asset to have on the ground. This natural disaster made it very clear that there is still so much to learn about earthquakes and structural performance. It's a humbling realization that will fuel our efforts to continue to push the boundaries of the earthquake engineering field and develop solutions and services for our clients.
Related News
Lessons From Turkey, Part Three
June 06, 2023
In April, Thornton Tomasetti engineers went to Turkey to collect data on how buildings and infrastructure performed during the recent Kahramanmaraş earthquake sequence. This is the third article in the series.
Lessons From Turkey, Part Two
May 16, 2023
Late last month, Thornton Tomasetti engineers headed to Turkey to collect data on how buildings and infrastructure performed during the recent Kahramanmaraş earthquake sequence, which was one of the worst in recent memory.
Lessons from Turkey
April 20, 2023
A team of Thornton Tomasetti engineers have traveled to the region to study the impact of the recent earthquake sequence on the built environment. This is the first in a series of articles about the fact-finding trip.