News
Play Ball!
March 30, 2023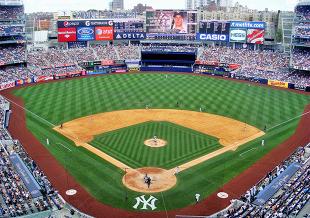 Matt Boulton/Flickr
It's spring and that means baseball is back! At ballparks everywhere ground crews are prepping the turf and chalking the baselines as coaches finalize their starting lineups.
Today is Opening Day for Major League Baseball, marking the first time since 1968 that all 30 teams are starting the regular season on the same day. Baseball may be a global sport, with thriving leagues in Japan and Latin America, but North America is the center of the action with some of the best teams and grandest grandstands in the game.
With 15 MLB stadiums to our credit, Thornton Tomasetti has helped to build, renovate or repair half of the nation's pro ballparks. (We've also provided confidential security services at a number of stadiums.) And several of our projects, including San Diego's Petco Park, Wrigley Field in Chicago, and Pittsburgh's PNC Park, consistently score high marks with fans and baseball pundits alike.
If minor league or collegiate baseball are more your thing, we've done a number of those projects, too. Just check out the interactive map below for a sampling of our ballpark work. Now, pass the hot dogs and batter up!