News
Thornton Tomasetti Invests in HyperloopTT Following Completion of Risk and Safety Assessment
June 07, 2022
Courtesy HyperloopTT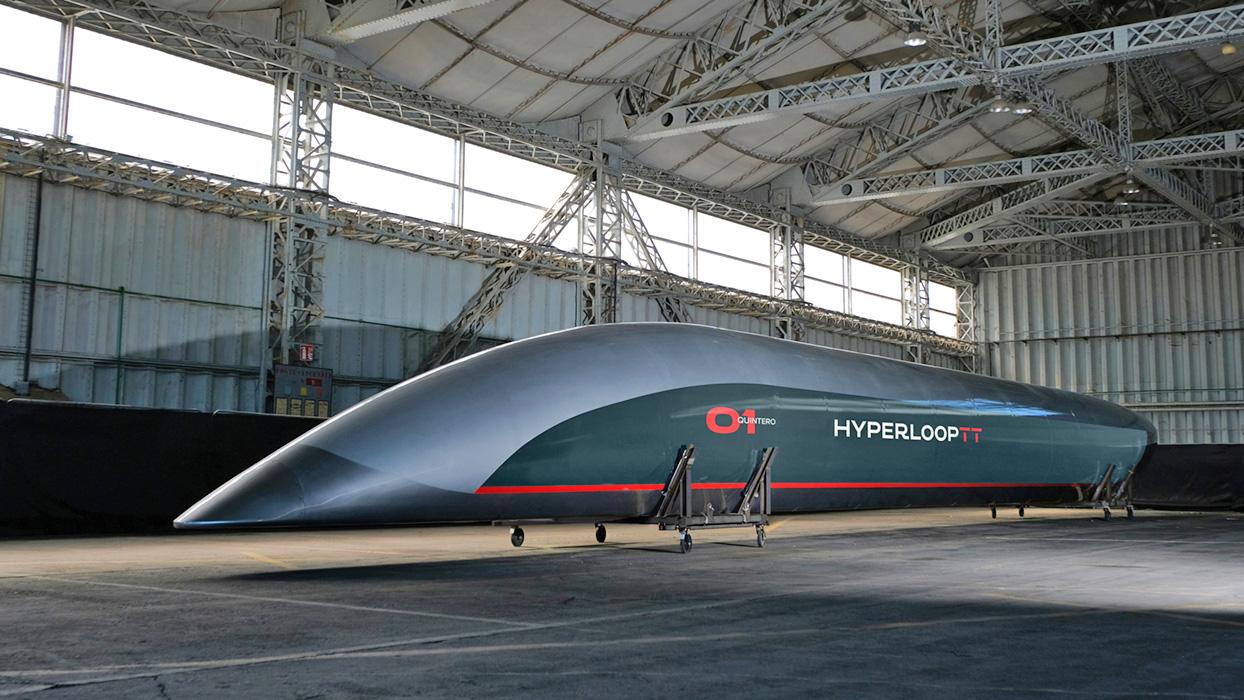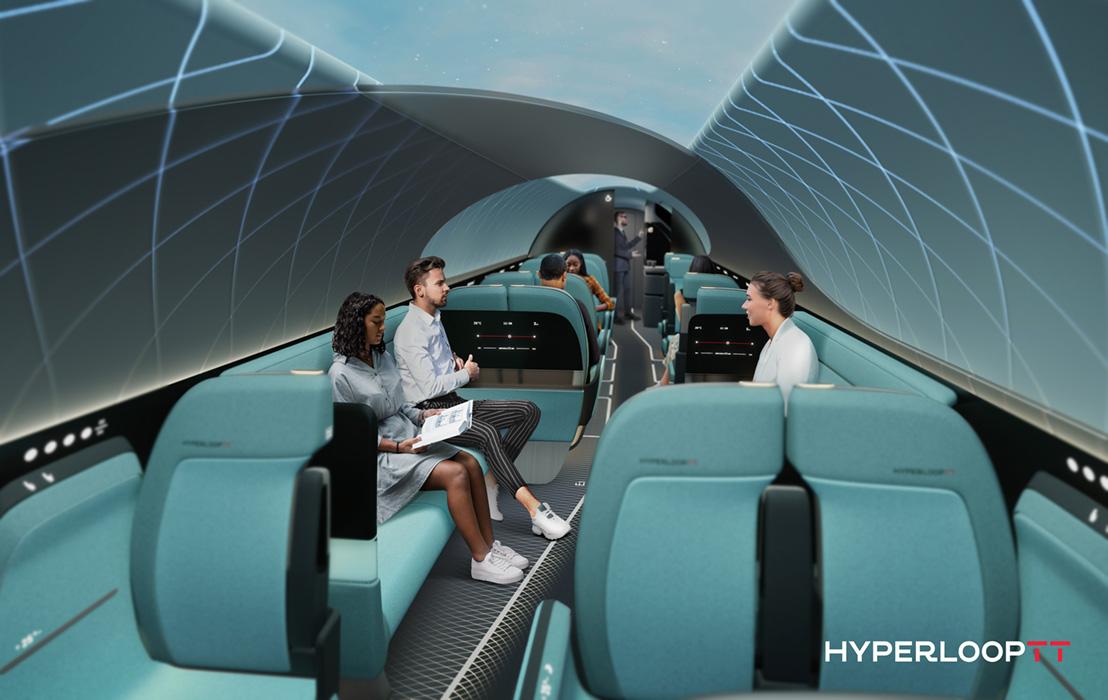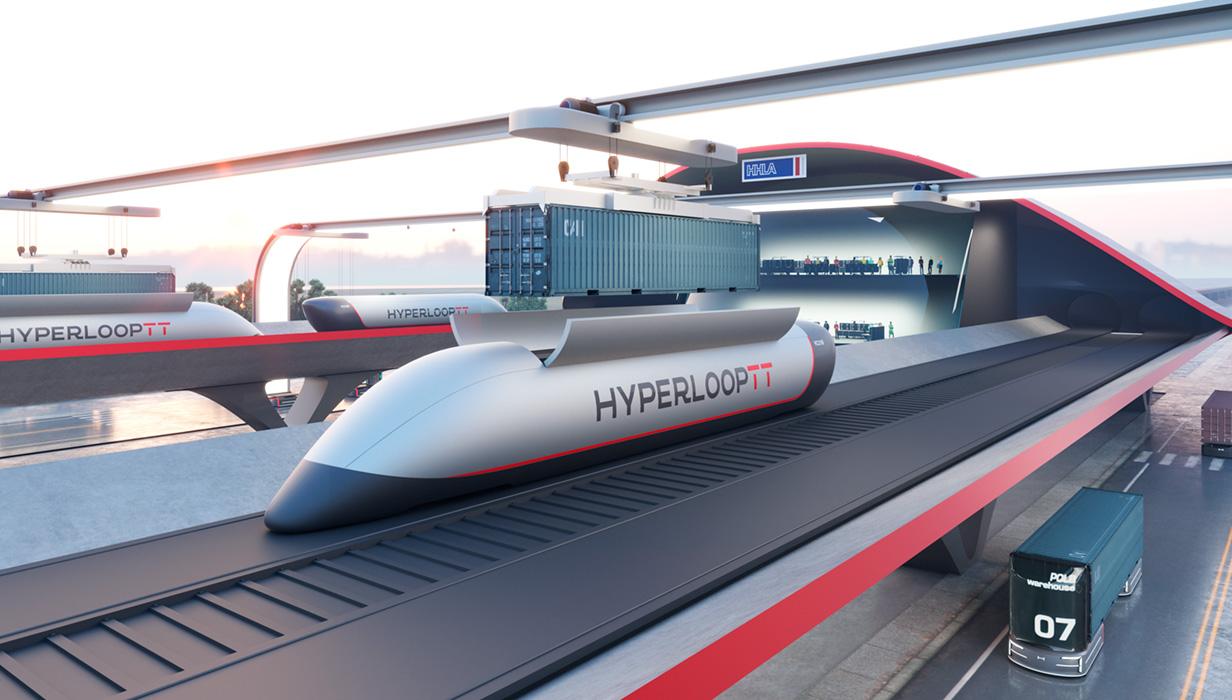 HyperloopTT has announced a financial investment from Thornton Tomasetti, a leading global scientific and engineering consulting firm that provides specialized safety, security and risk management services.
Thornton Tomasetti and HyperloopTT began work on a broad operational safety and security assessment in 2020. It focused on evaluating the performance of key system elements under extreme loading conditions arising from accidents and intentional threats.
With capsules travelling up to 1,200 kph (760 mph), faster than the cruising speed of a Boeing 777, the high-speed nature of the hyperloop system and its operation within a low-pressure environment presents unique technical considerations.
---
Passenger safety is the most important part of any transportation system. We have placed this principle at the core of our design by utilizing best practices from rail, aviation and other analogous industries and employing the expertise of leading professionals in these fields. The completion of this latest safety analysis done in partnership with the experts at Thornton Tomasetti allows us to move on to the next stages for our passenger and freight systems.
Founded in 1949, Thornton Tomasetti has completed more than 90k projects across multiple industries in over 150 countries, and is a leader in performing computational fluid dynamics (CFD) and solid mechanics analysis and safety assessments.
Thornton Tomasetti performed detailed simulations of various conditions, including thermodynamics, gas dispersion, capsule and battery safety, blast and impact effects on supporting infrastructure and material selection and characterization. It also demonstrated how risk mitigation measures can be implemented across the system to enhance safety. The results will inform the next design iteration of the key system elements and their deployment.
---
Because hyperloop is a completely new system, the technical challenges require innovative thinking. Working closely with the HyperloopTT team, we systematically assessed the risks and developed multiple first-of-its-kind, practical solutions aimed at risk reduction.
The successful assessment follows the release of the completed safety guidelines for hyperloop systems with TÜV SÜD, which define critical core safety requirements for hyperloop systems, and the publishing of the Risk Report with partner Munich Re that concluded hyperloop technology is feasible and insurable.
The financial backing and risk and safety assessment from Thornton Tomasetti takes HyperloopTT another step closer to achieving its goal of creating the world's fastest, most efficient, and most affordable end-to-end transportation solution.
About Thornton Tomasetti
Thornton Tomasetti applies engineering and scientific principles to solve the world's challenges – starting with yours. An independent organization of creative thinkers and innovative doers collaborating from offices worldwide, our mission is to bring our clients' ideas to life and, in the process, lay the groundwork for a better, more resilient future. For more information visit www.ThorntonTomasetti.com or connect with us on LinkedIn, Twitter, Instagram, Facebook, Vimeo or YouTube.
About HyperloopTT
Hyperloop Transportation Technologies (HyperloopTT) is an innovative transportation and technology company focused on realizing the hyperloop, a system that moves people and goods safely, efficiently, and sustainably by bringing airplane speeds to the ground. Through the use of unique, patented technology and an advanced collaborative business model, HyperloopTT is creating the first new form of transportation in over a century.
HyperloopTT's European Research and Development Center in Toulouse, France, the aerospace capital of Europe, is home to the world's first and only full-scale test system. In 2019, HyperloopTT released the first comprehensive feasibility study analyzing a hyperloop system, which found that the system is economically and technically feasible and will generate a profit without requiring government subsidies.
Founded in 2013, HyperloopTT is a global team of more than 800 engineers, creatives, and technologists in 52 multidisciplinary teams, with 50 corporate and university partners. Headquartered in Los Angeles, CA, and Toulouse, France, HyperloopTT has offices in North and South America, the Middle East, and Europe.
HyperoopTT is a proud signatory of the United Nations Global Compact, reflecting the company's commitment to the UN Sustainable Development Goals.
Contact
Great Ink Communications - Eric Gerard / Lindsay Church / Francisco Miranda - 212.741.2977
Thornton Tomasetti - James Kent - 917.661.7800