Careful design and collaboration brought everything into harmony for this high-end theater and events center.
Lead Contact
Project Details
Project Partners
HGA & Whiting-Turner
Owner
‍Capital One, operated by ASM Global
Location
Tysons, Virginia
Sustainability
LEED NC Gold Certification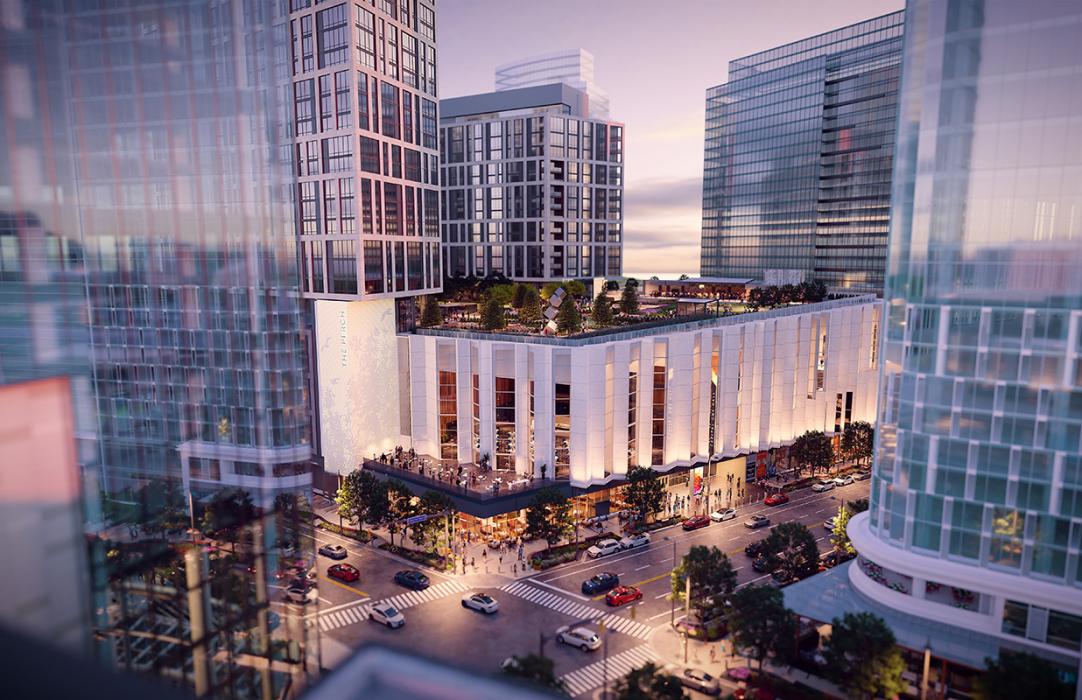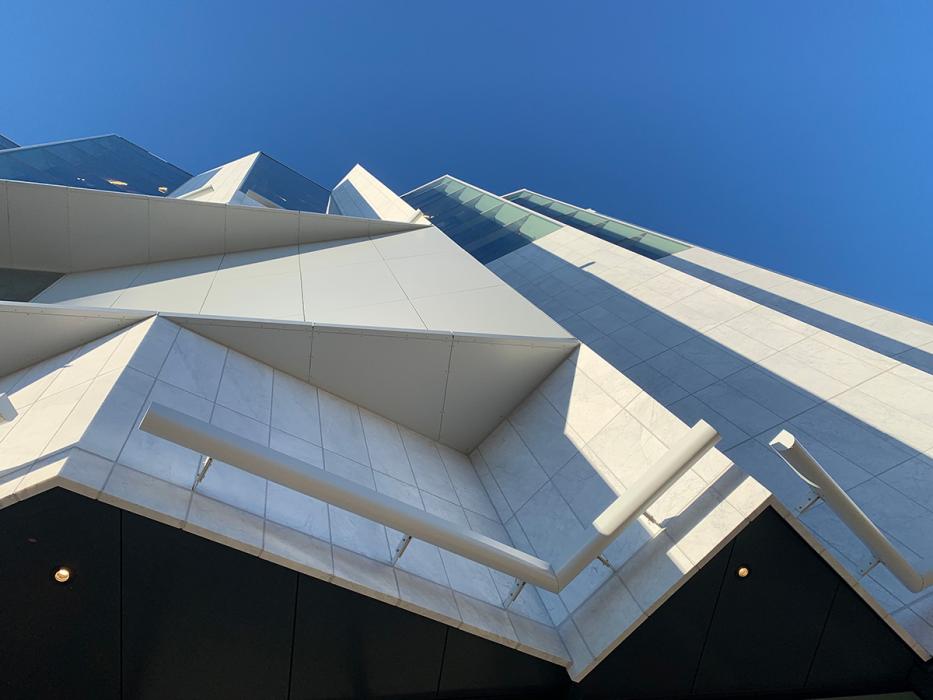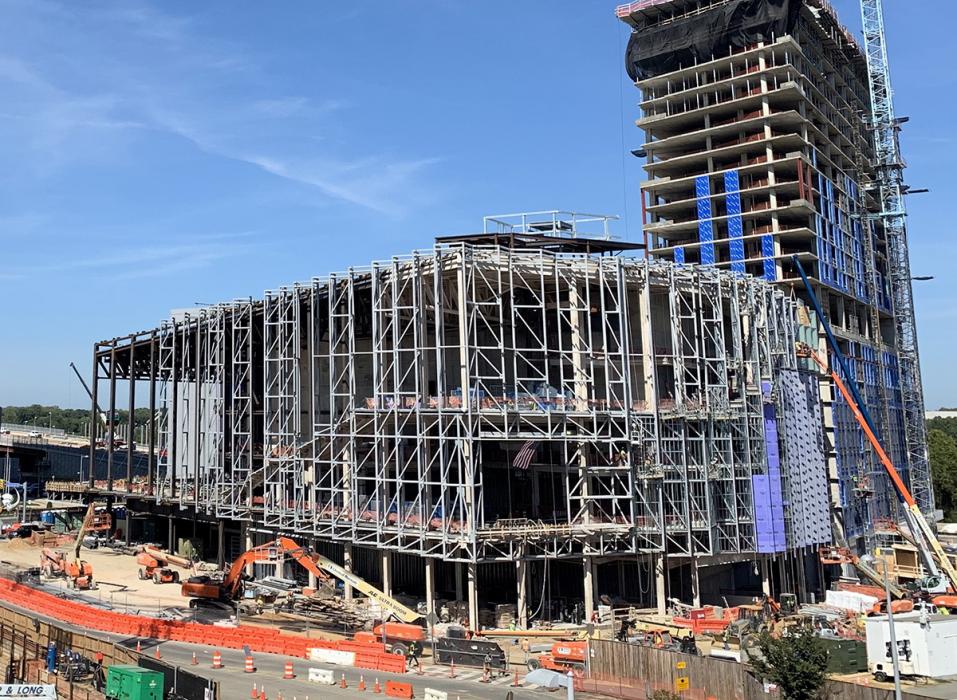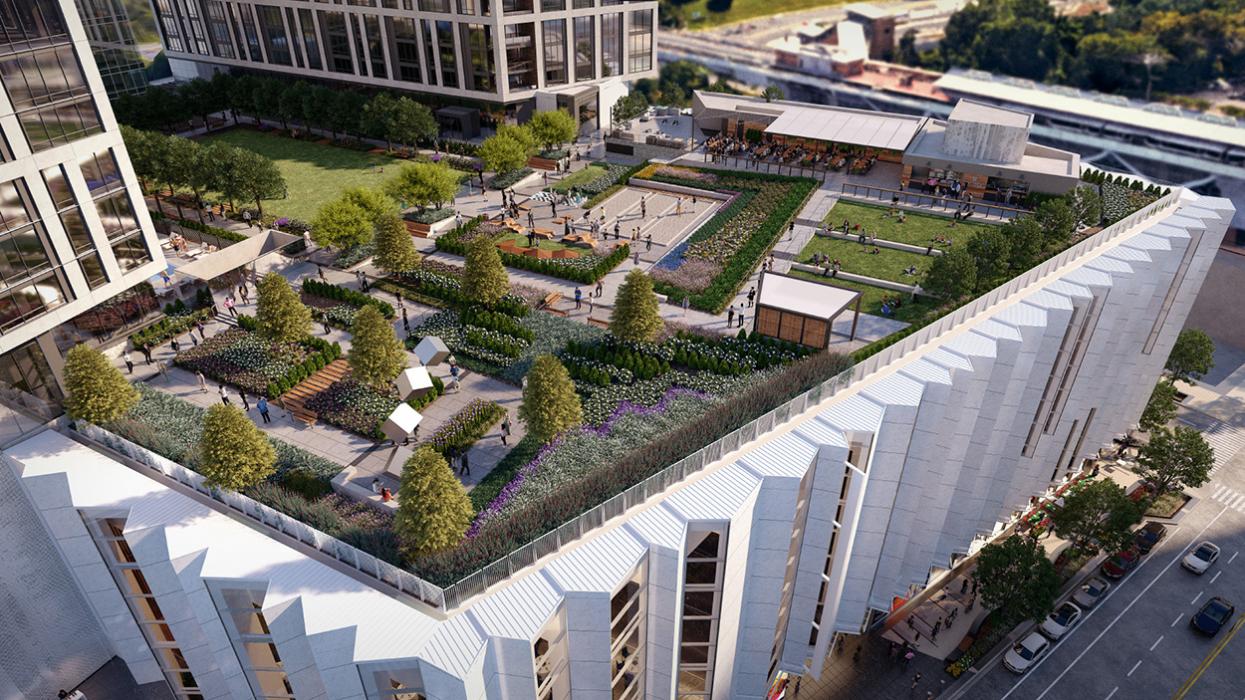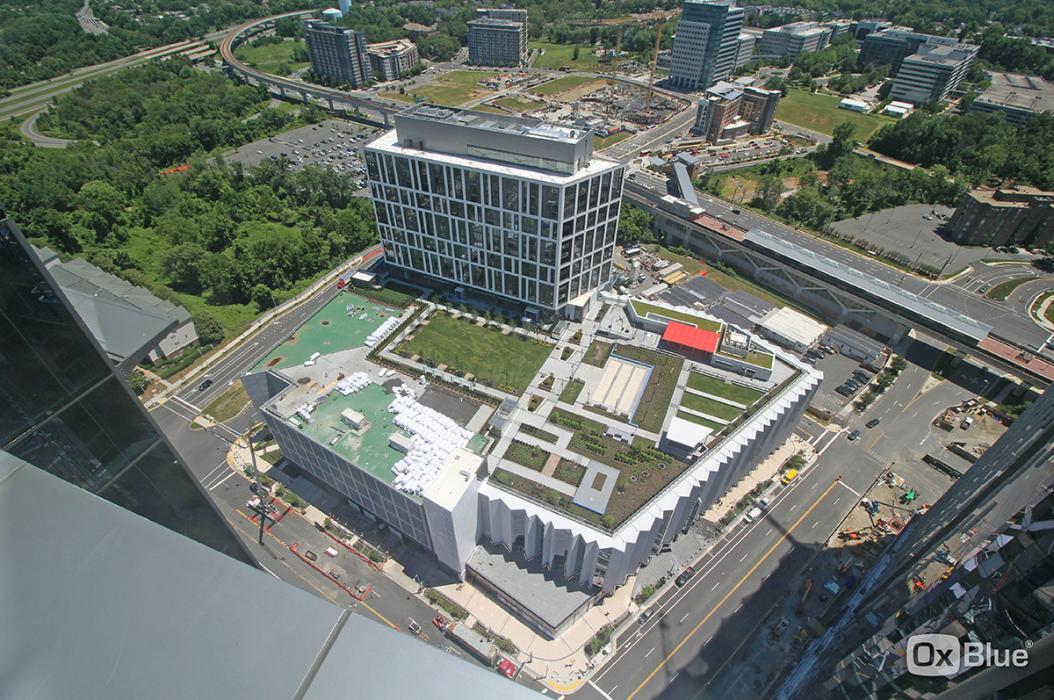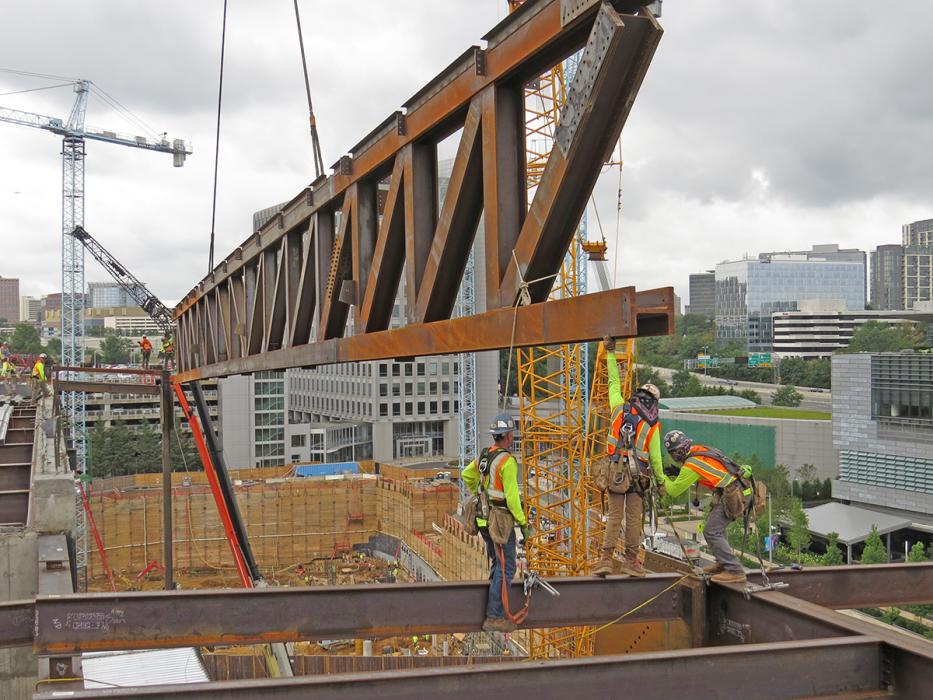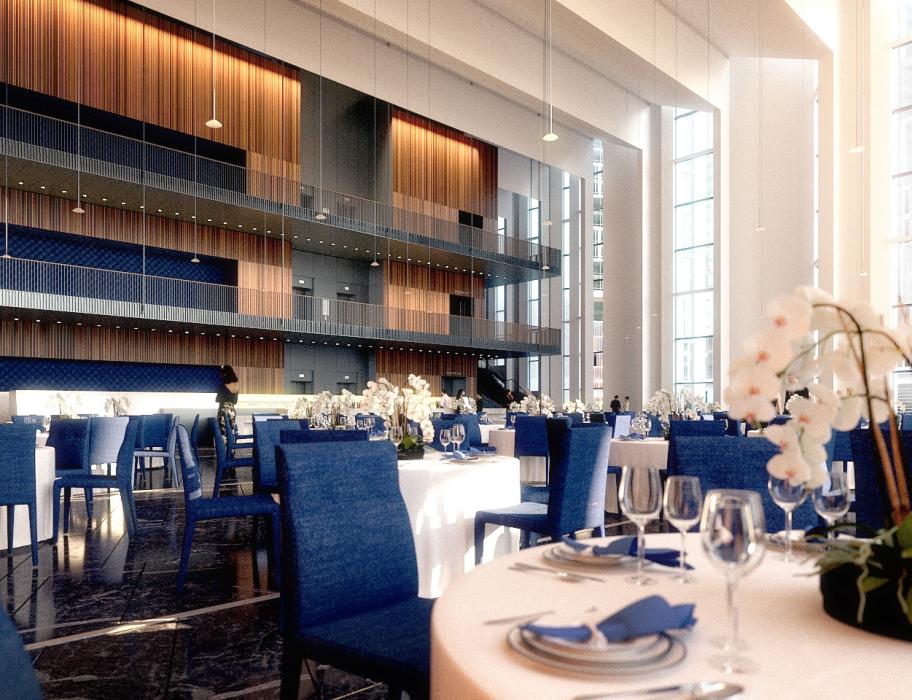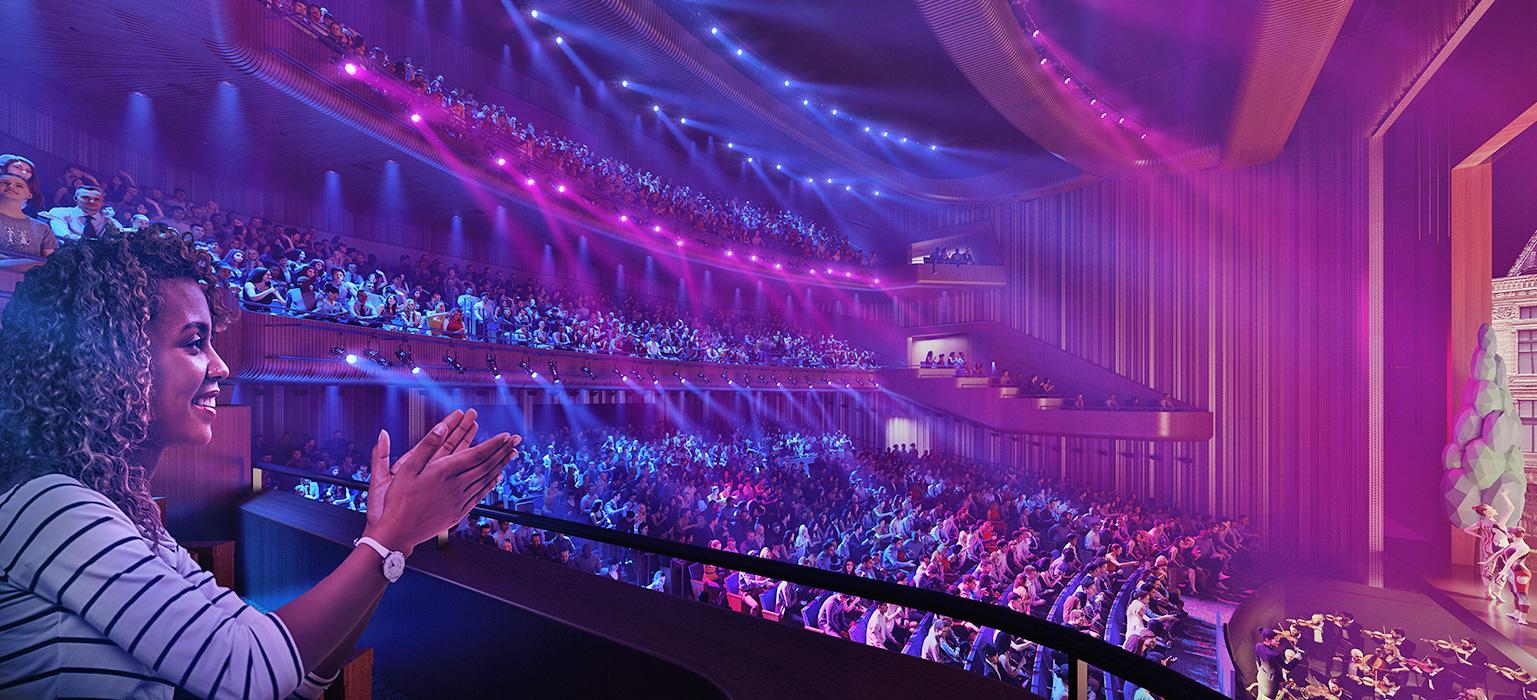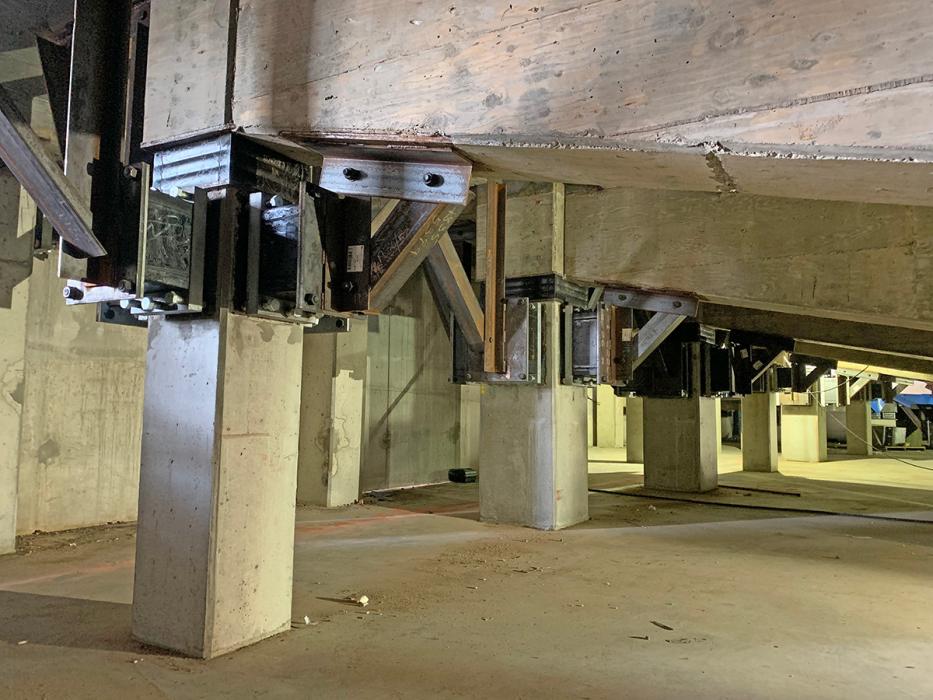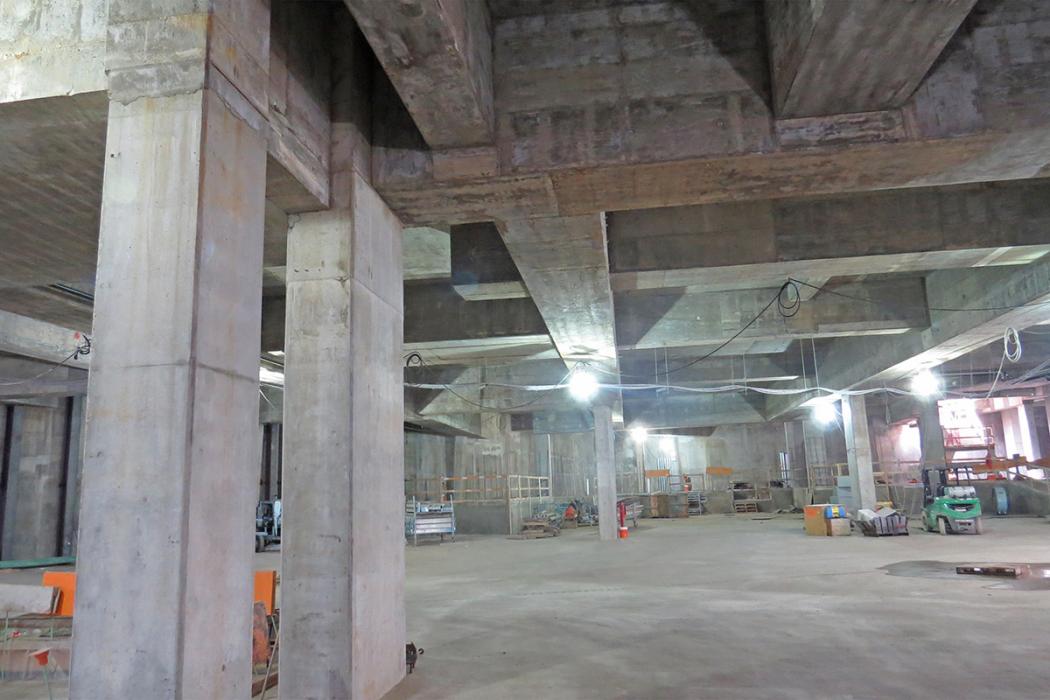 The Challenge
Capital One Hall is a corporate event and performing arts center that houses a 1,600-seat main theater, a 225-seat black-box theater, a large atrium and a rooftop park. The venue is part of the larger Capital One Center development and shares a block – and a parking and loading-dock facility – with a grocery store and hotel tower.
The building sits atop the shared loading dock and is topped by a landscaped sky park. This combination posed several structural challenges: Supporting a heavy landscaped plaza, an amphitheater and a biergarten over large open spaces below. Keeping noise and vibration from patrons on the roof and cars and trucks under the floor out of the main performance space. And merging the structural needs of a performance venue with those of a loading dock and parking garage.
Here's How
A Quiet Place
As a host to high-end performances, the main theater had to be isolated from external noise. But being sandwiched between a busy loading dock and an active rooftop park made it challenging. We designed a box-in-box structure – essentially an independent building inside the larger building – supported on a series of acoustic isolation pads. Working with the project's acoustic consultant, we also put an 18-inch-thick concrete wall under the steel-framed "outer-box" spaces (housing the atrium, lobbies and circulation space, mechanical systems and back-of-house areas) to dampen vibration and added a 6-inch air gap to eliminate any acoustic bridging to the "inner box" of the main theater.
A Park in the Sky
The rooftop park features a 230-seat amphitheater, a sculpture garden and a biergarten, all set amid lush landscaping. The tricky part? Supporting the park as it spans over a large, column-free atrium. Aesthetic goals required the structural elements to be shallow so they could "hide" within the atrium's sawtooth-shaped ceiling.
We developed massive trusses to undergird the park with minimal deflection to ensure patron comfort. The largest of these – 140 feet long and weighing in at 80 tons – also supports the weight of two atrium balconies that hang from it. Precise architectural requirements for balcony height and levelness meant that the installation of this truss had to be pitch-perfect. We developed a detailed construction sequence and worked closely with the contractor to make sure this critical element came together correctly.
A Sharp-Dressed Building
The façade's irregular sawtooth form is a dramatic component of Capital One Hall's architectural vision. We developed a framing concept with a consistent slab edge and vertical trusses and frames that used two-way action. This system allowed for varied façade-bay angles and spacing while minimizing the number of support conditions. This approach simplified fabrication, saving time and money.
What Lies Beneath
Because it shares a block – and an owner – with the grocery store and hotel tower next door, Capital One Hall sits atop a common parking facility and loading dock. But their design was completed by the team for the adjacent project. Needless to say, the columns and footings that work best for a garage and loading dock aren't the same as what's right for a performing arts venue that has a heavy park on its roof.
Our engineers devised a complex system of transfer beams to carry loads to columns within the loading dock without infringing on clearances needed for trucks. Luckily, Thornton Tomasetti was also the structural engineer for the next-door project, which made this coordination – and development of a common expansion joint – much simpler.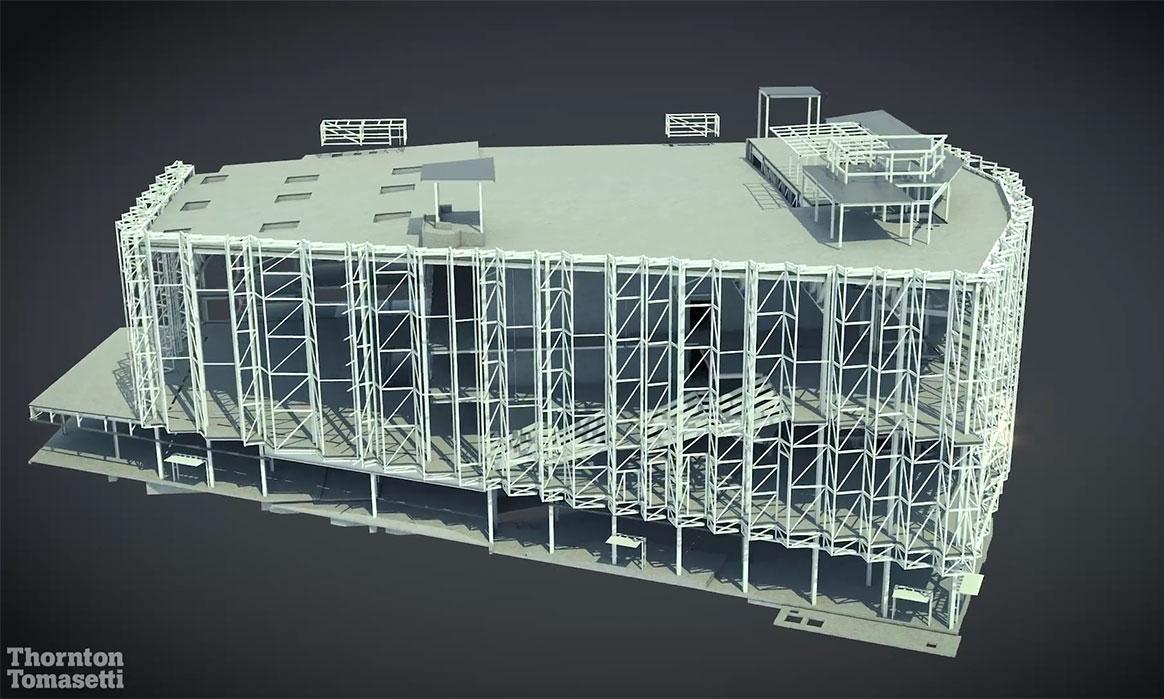 Capital One Hall Fly-Through
Results
Capital One Hall opened in October 2021 and hosts a variety of entertainment, including stand-up comedians, Broadway shows, symphonies, concerts and more. With its mix of uses – three performance spaces, a rooftop park open to the public, conference and classrooms, and balconied atrium – it's a center for corporate use, community arts, education, civic events and more. That sounds good, indeed.