Your design team works together. Shouldn't your software? Our interoperability solutions enable your apps to share data, saving you time, money and frustration.
You have dozens of excellent building design applications to choose from – each with its own set of benefits. But what if you want to design a project in one platform and refine it in another? Can you do it without spending hundreds of valuable hours recreating the model?
Yes, you can.
For more than a decade, CORE studio, our in-house innovation team, has been developing solutions that let your design applications "talk" to each other. Our software tools manage BIM, analysis and user data from concept through documentation and allow data-rich model sharing among project teams. These industry-leading apps save time, minimize error, and preserve the fidelity of your models. Our web-based 3D interoperability platform, Konstru, translates data among the most popular building design and analysis applications. We offer a number of other interoperability solutions, such as the cross-platform client, Swarm. And for projects where an existing tool isn't the best fit, we design custom solutions as well.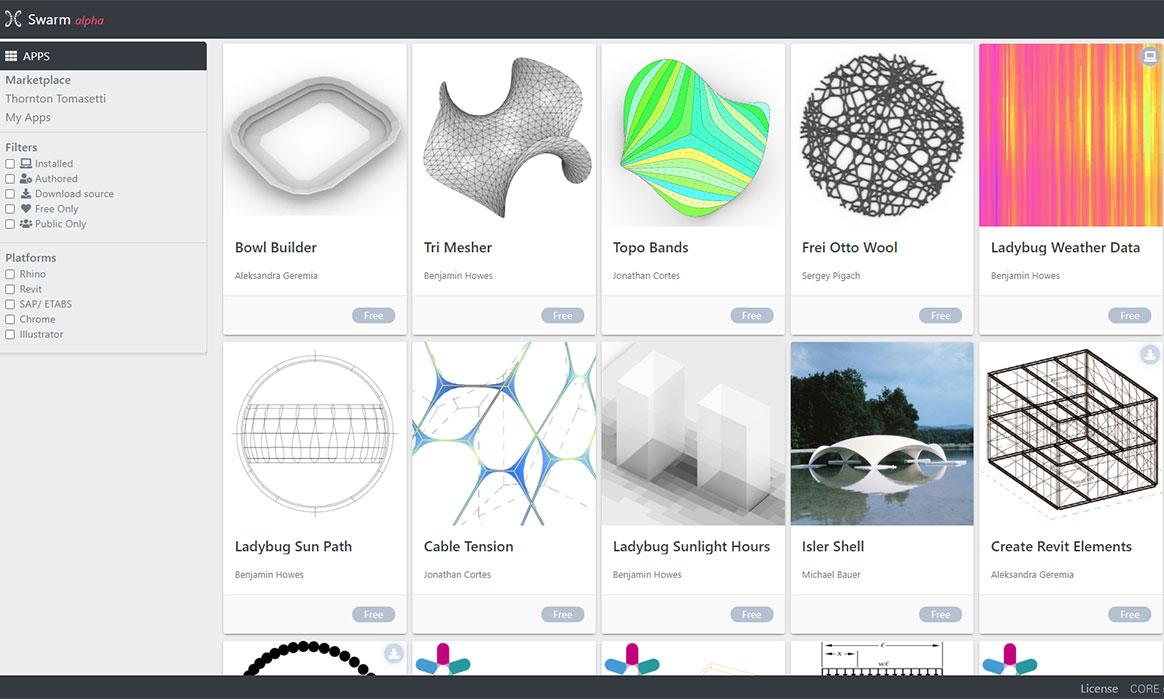 How Swarm Works