The Aria Resort and Casino project is the crown jewel of the 76-acre CityCenter development on the Las Vegas Strip.
Lead Contact
Project Details
Project Partners
Gensler, Pelli Clarke Pelli Architects & HKS
Owner
MGM Resorts International and Infinity World Development Corp
Location
Las Vegas, Nevada
Sustainability
LEED Gold Certification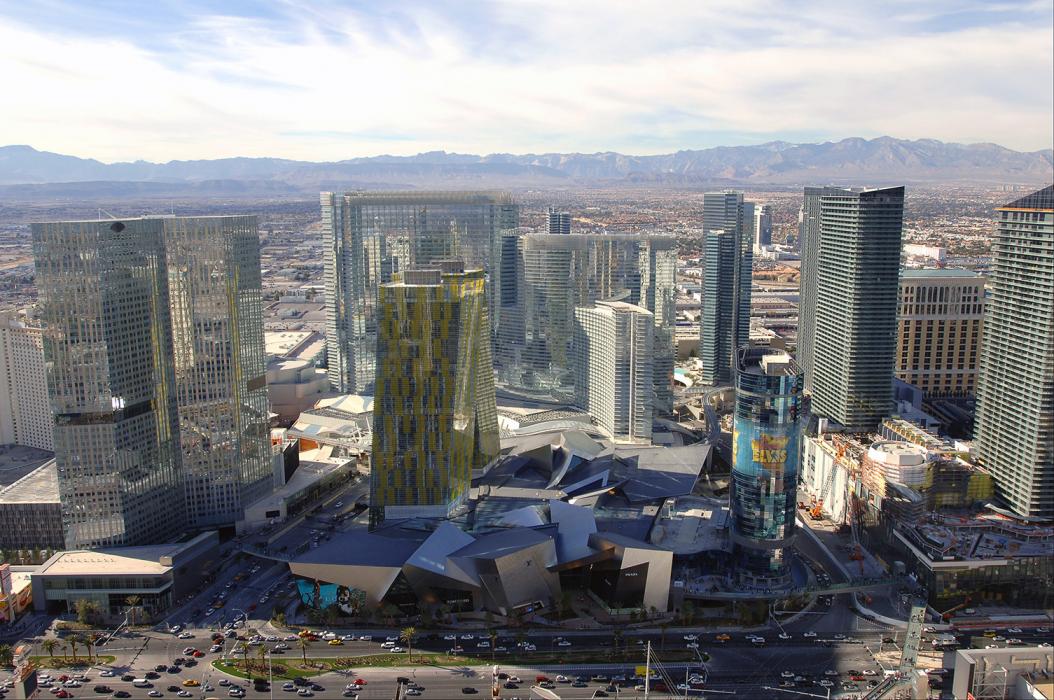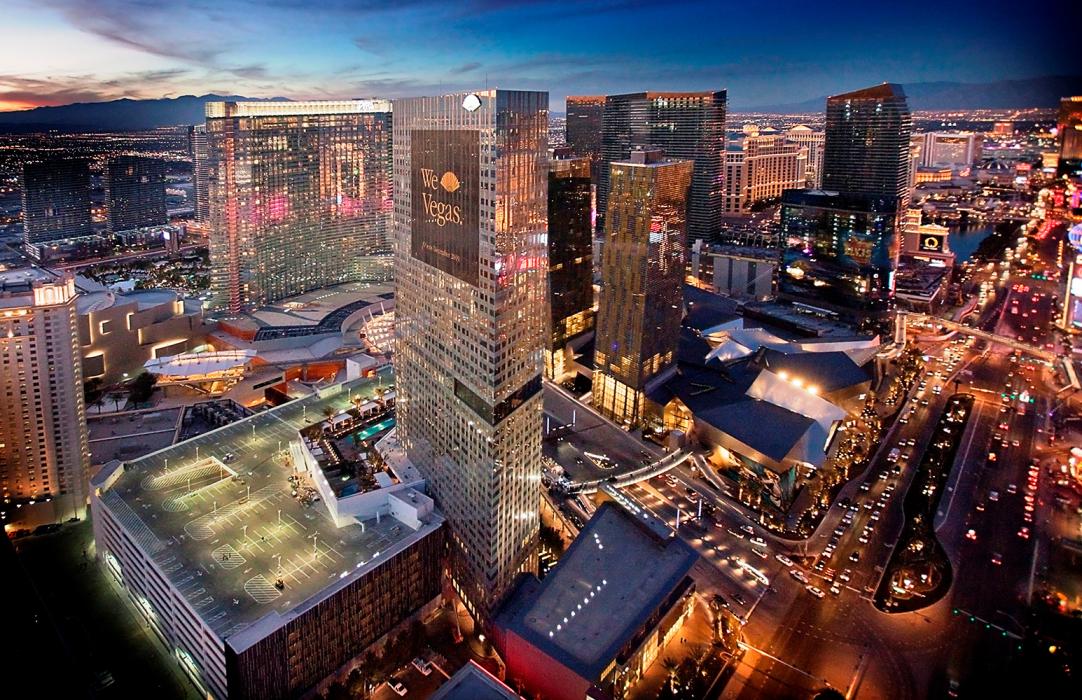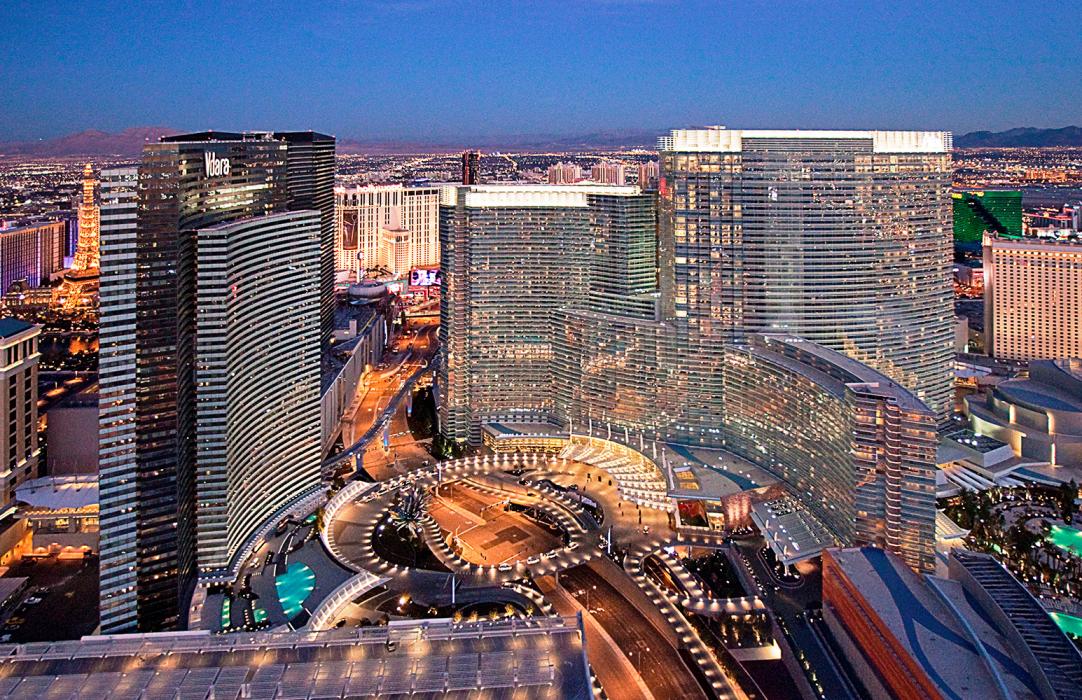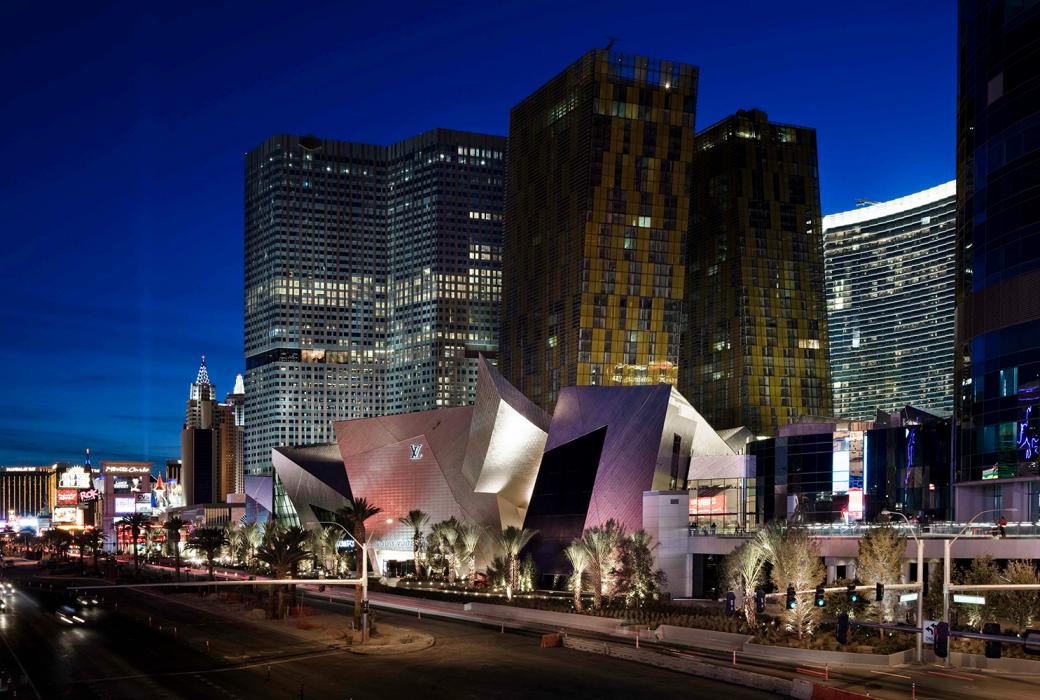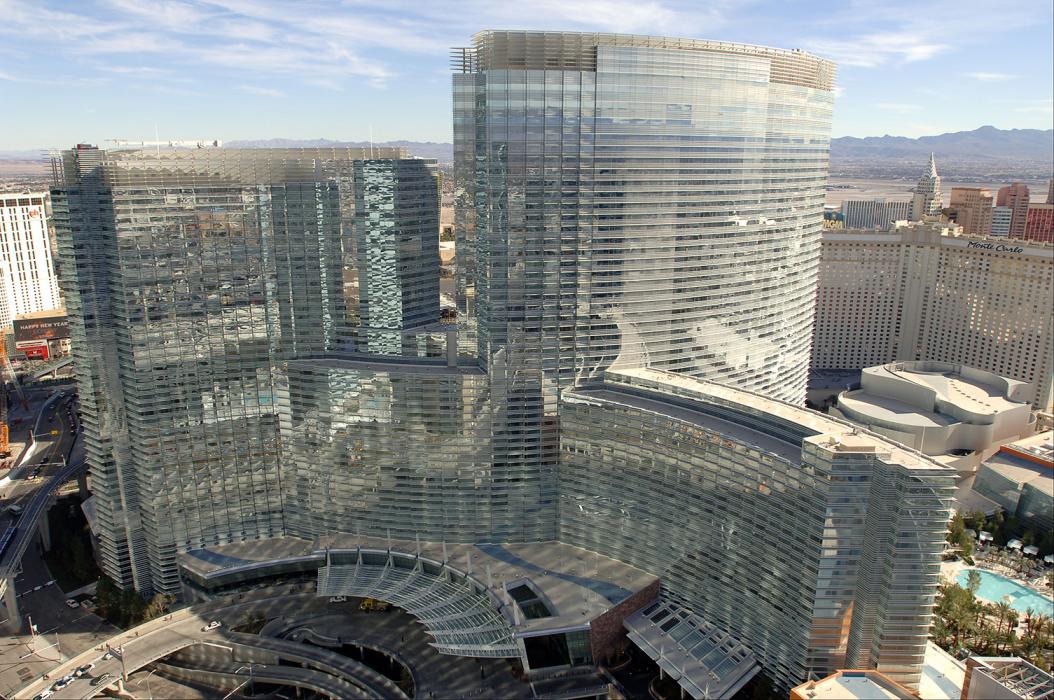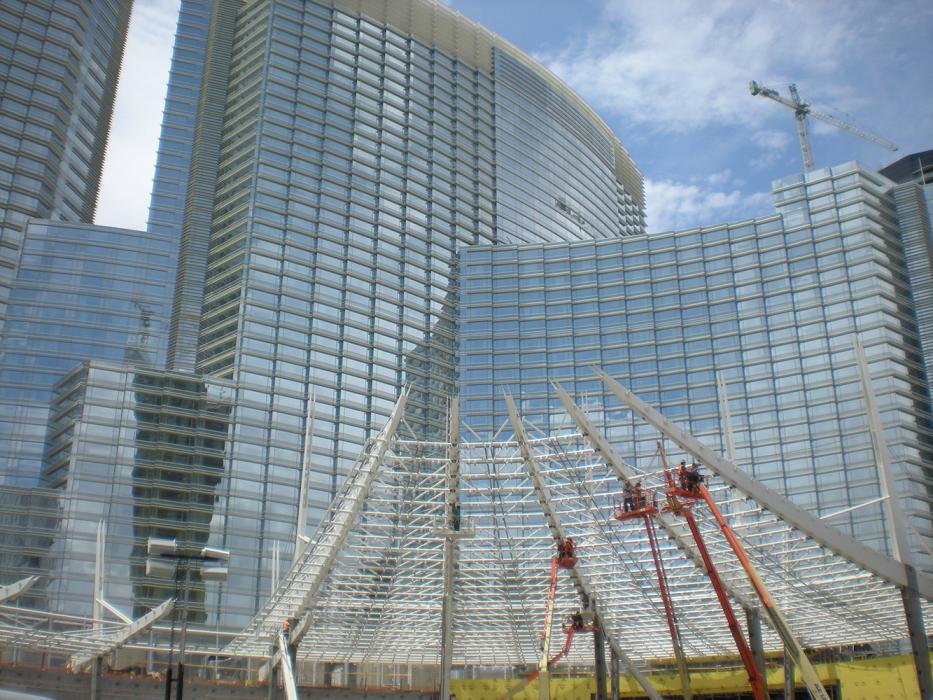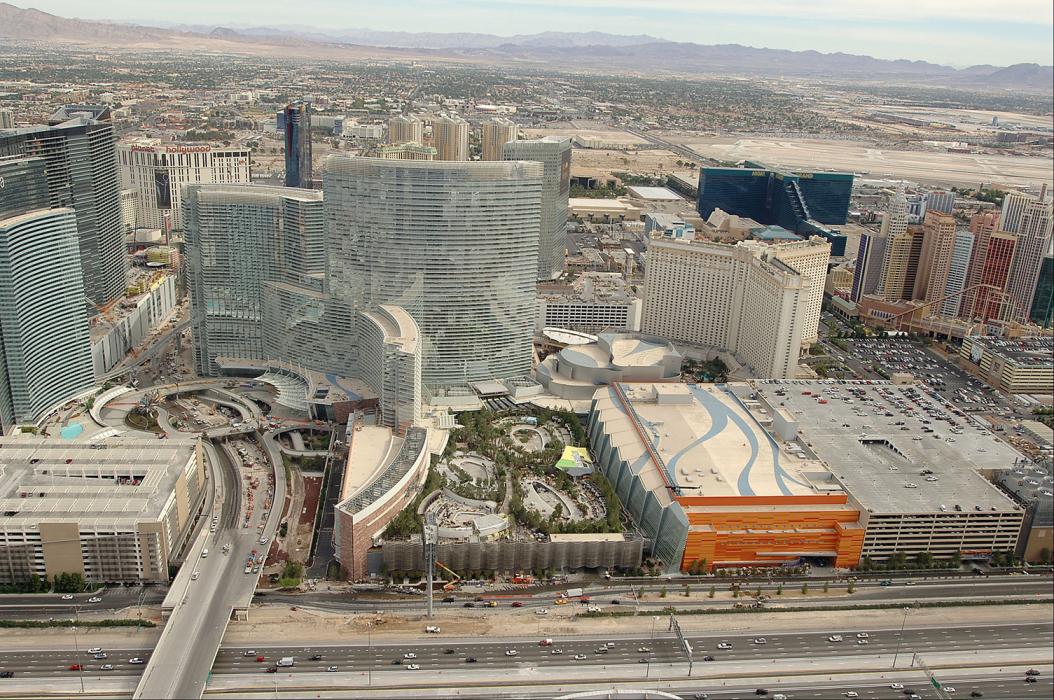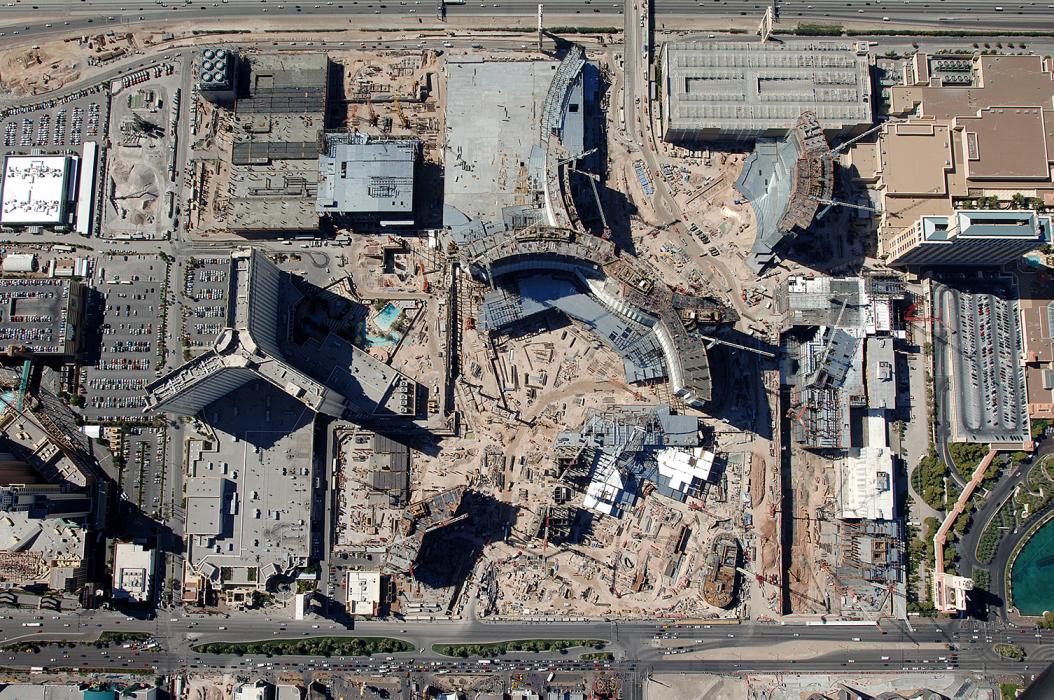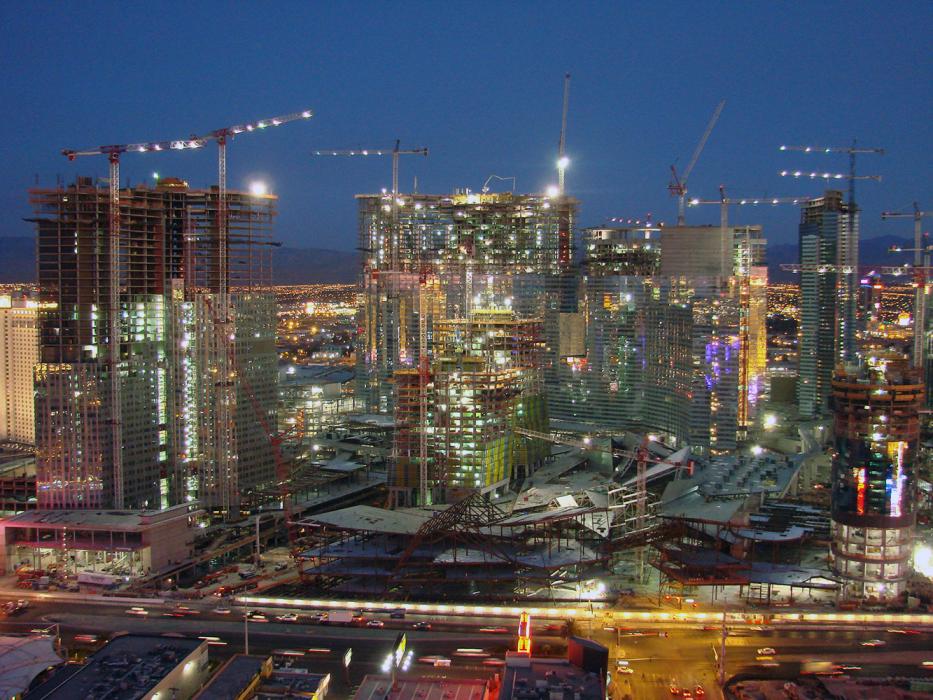 Overview
The Aria Resort and Casino project is the crown jewel of the 76-acre CityCenter, the largest privately development in U.S. history. Situated on the Las Vegas Strip, Block A of the development consists of a 61-story, five-star hotel tower with unique intersecting curved wings, 4,000 rooms and elegant entrance canopies, a convention center, a casino, a theater, a retail podium, a bridge, and a central plant serving the entire complex. The resort-casino also features approximately 300,000 square feet of technologically advanced meeting and convention space.
We provided structural design and sustainability services to Gensler, Pelli Clarke Pelli Architects and HKS for the development, which was completed in 2009.
Highlights
Structural systems are varied to suit multiple building functions. Structural steel long-span trusses provide column-free spaces throughout the convention center and casino complex and cantilevered supports anchor a signature glass façade 500 feet long and 70 feet high.
The post-tensioned concrete floors of the hotel tower are shaped as intersecting arcs to create four wings of varying heights, served by three separate elevator cores. This provides optimal guest access and required complex analysis to control differential movements of the four wings and cores during wind and seismic events.
One of the world's largest sustainable complexes, we provided sustainability services for the LEED Gold-certified Mandarin Oriental, Crystals and Veer Towers, and the LEED-registered tower The Harmon. These certifications complete the most extensive LEED achievement by any hotel, retail or residential development in Las Vegas. 
We exceeded our client's expectations by achieving LEED Gold certification on four buildings when the target was Silver.
Services included close work with the contractor to source local materials, review of LEED-related project submittals and focus on water conservation, saving between 30% and 43% of water within the buildings and 60% in landscaping.
Scope also included creation of guidelines for tenants of the LEED Gold-certified Crystals tower that provide details on how sustainable efforts can be replicated during fit-out and areas with the potential for LEED for Commercial Interiors certification.