CUNA Mutual Group, New 5810 Building
An updated design and purpose to better serve the CUNA Mutual Group's headquarters campus.
Lead Contact
Project Details
Project Partners
Eppstein Uhen Architects
Location
Madison, Wisconsin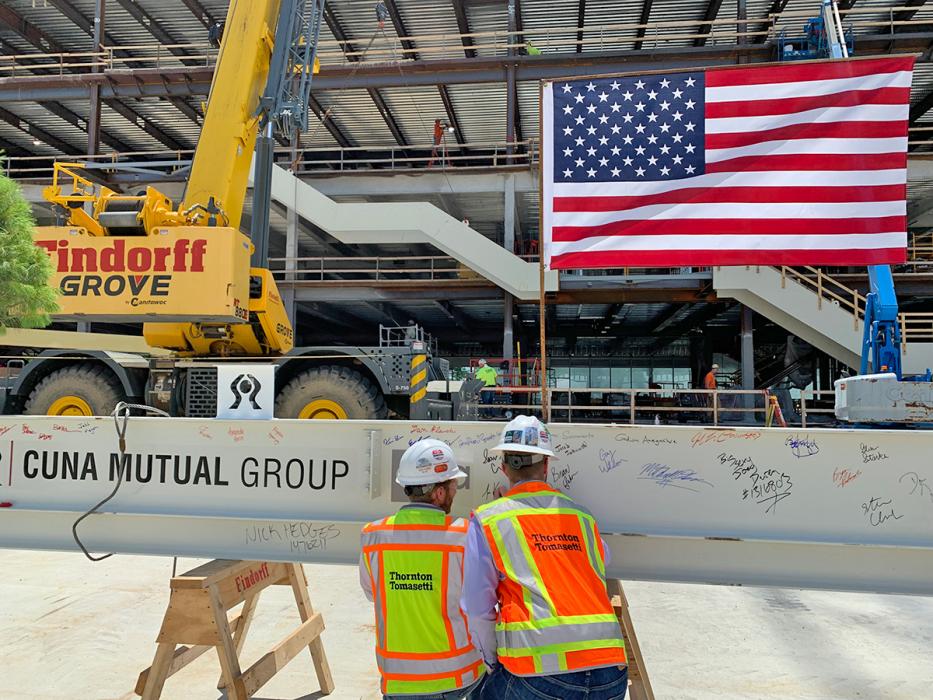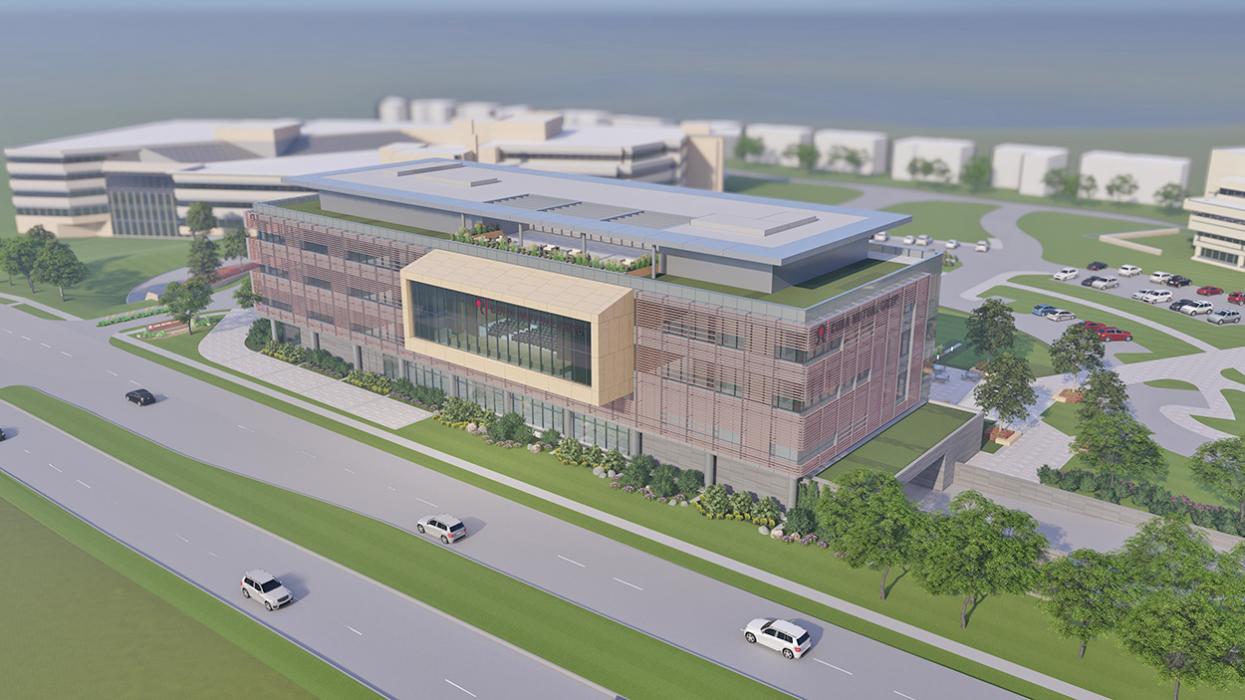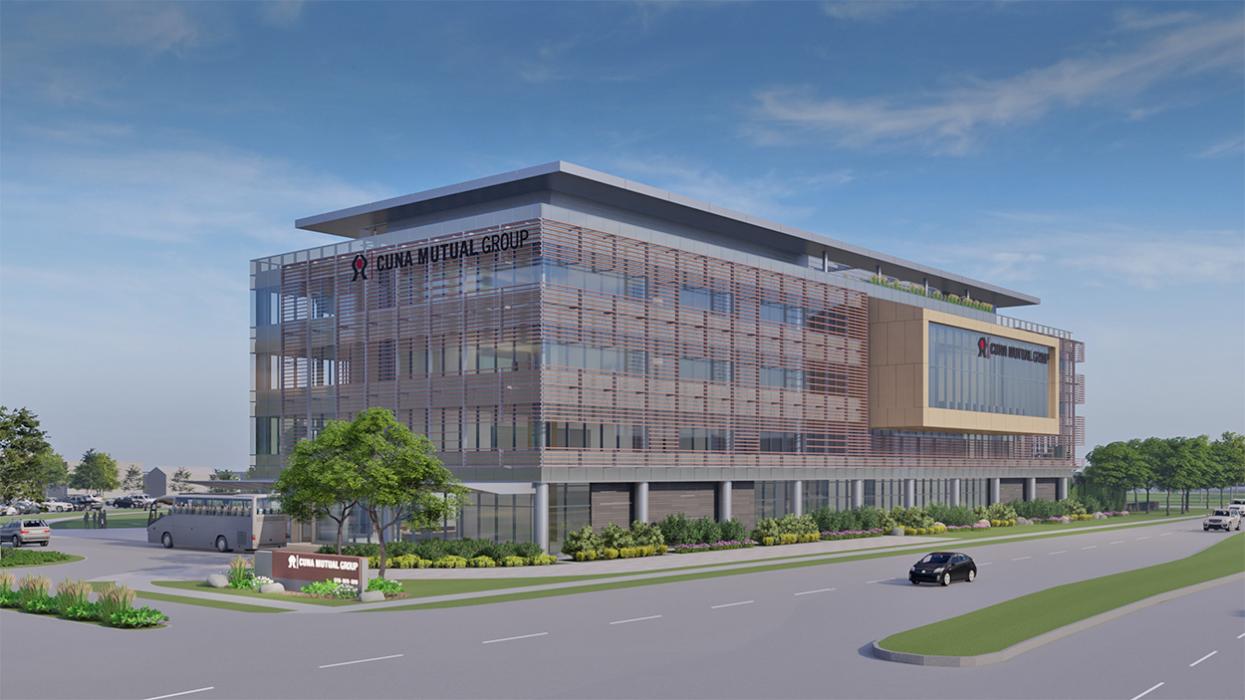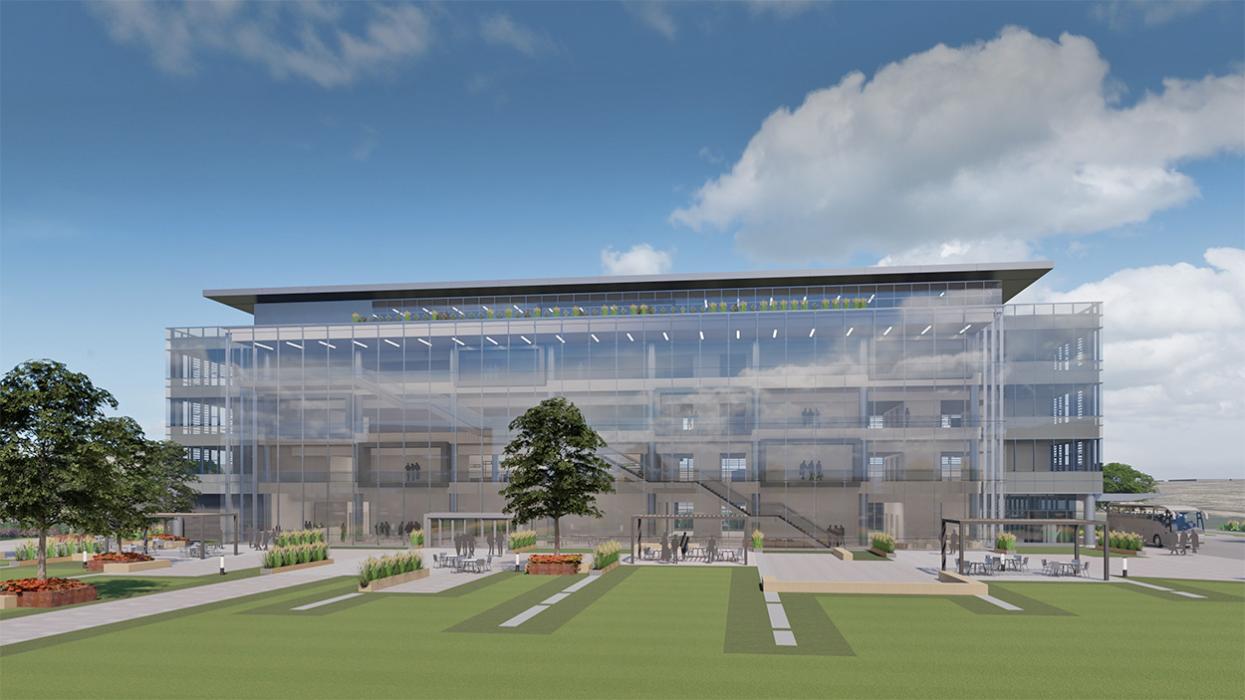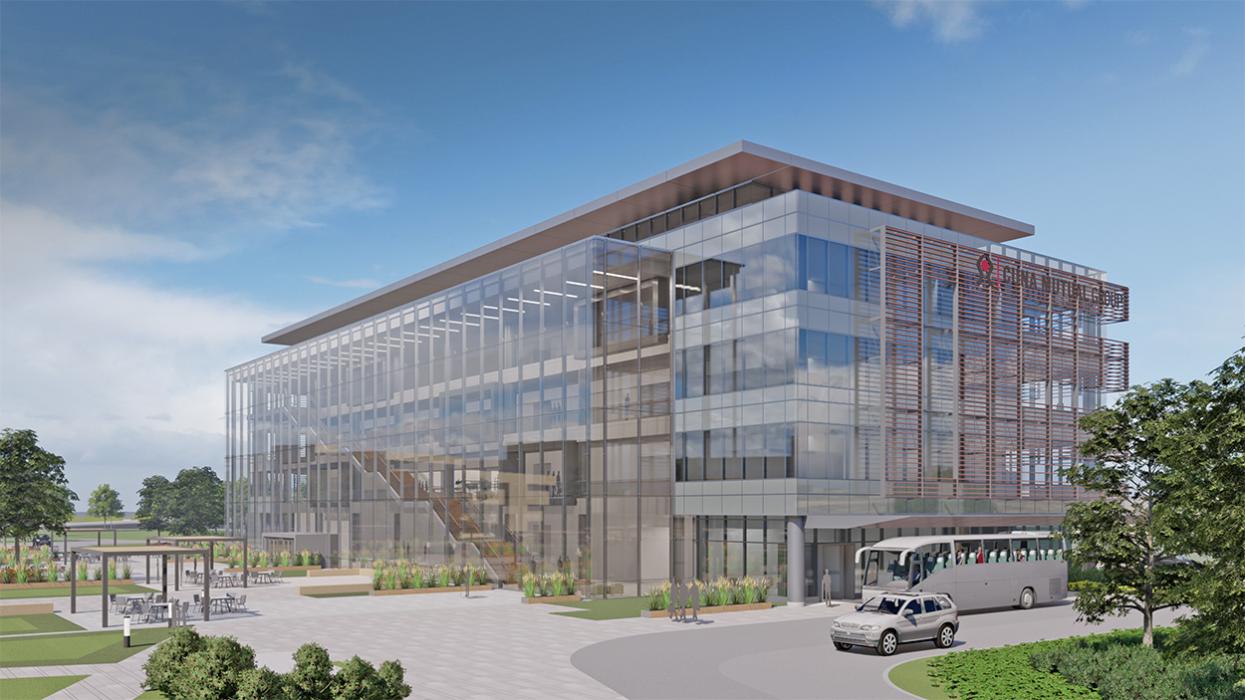 Overview
The new 5810 building will replace an older building with an updated design and purpose to better serve the CUNA Mutual Group's headquarters campus. The building will rise above a new underground parking ramp and house a 500 person auditorium, gathering space, collaboration space, offices, dining and amenity space.
We are providing structural design and façade engineering services to the Eppstein Uhen Architects for the new primary entry to the campus and to create an efficient structural system that could be rapidly erected to meet the aggressive project timeline.
Highlights
The New Ramp C, which will be constructed on the site of the existing parking structure, features an efficient 60' long span PT system to accommodate the required column free space/drive aisles below, while also supporting 12"-18" of soil and fire truck access above.
The four story atrium space features a 60 foot tall steel fin wall with insulating glass units supported by patch fittings. We also coordinated with the contractor to utilize the existing structure where possible and enhance the capacity of the new structure to assist with the construction sequencing throughout the constrained site.
The majority of the building is enclosed by a unitized curtain wall with an integrated aluminum and terra-cotta brise soleil.
At the ground floor, fifth floor and behind the auditorium stage, long span stick built curtain wall encloses the space, featuring a custom back-lit rainscreen system on the South side.
The façade and structural practices worked together as integrated practices to closely coordinate loads and deflections between the exterior walls and the building structure. 
The building was designed not only for the 90' column free space long spans, but also for programming flexibility to utilize retractable seating throughout the auditorium. The structure also features a +60' unbraced atrium space, including a 200' long, four-story, cantilevered monumental stair.
Our team utilized the early coordination between the A/E teams to develop a mechanical routing strategy, integrating a typical penetration through the floor framing, resulting in a savings of 12"-18" of floor-floor height at each level.