Designed to hold more than 20,000 fans, the new Indy Eleven Stadium will be the anchor in a transformative neighborhood project.
Lead Contact
Project Details
Project Partners
Populous and Browning Day
Location
Indianapolis, IN
Teams/League
Indy Elven and Indianapolis USL Women's Soccer Team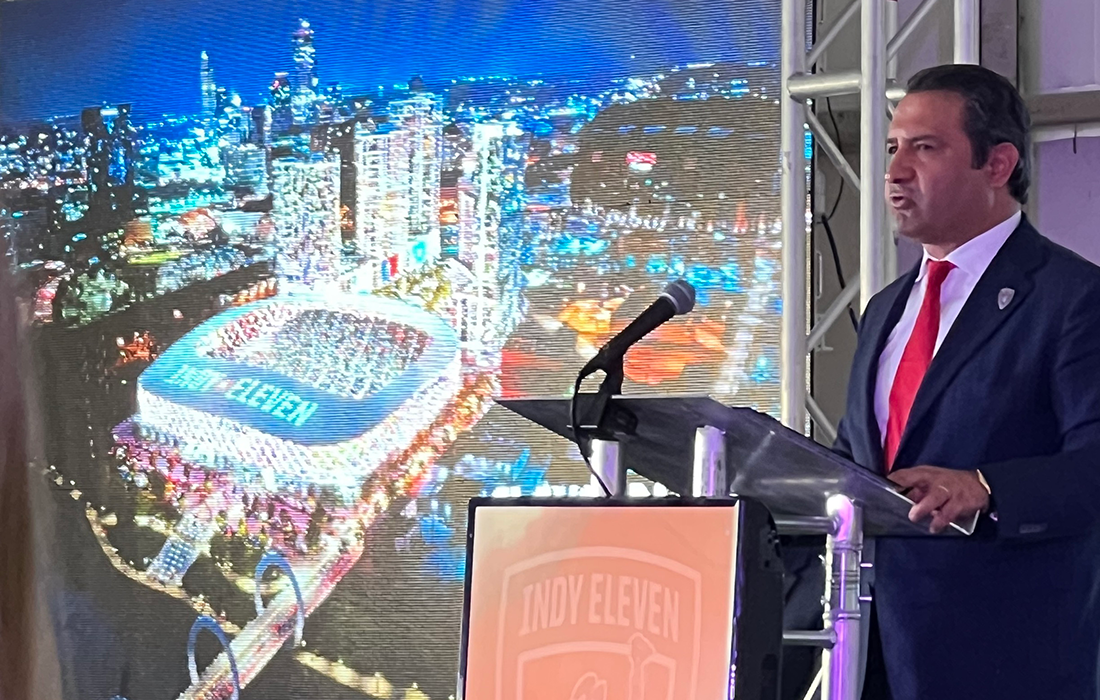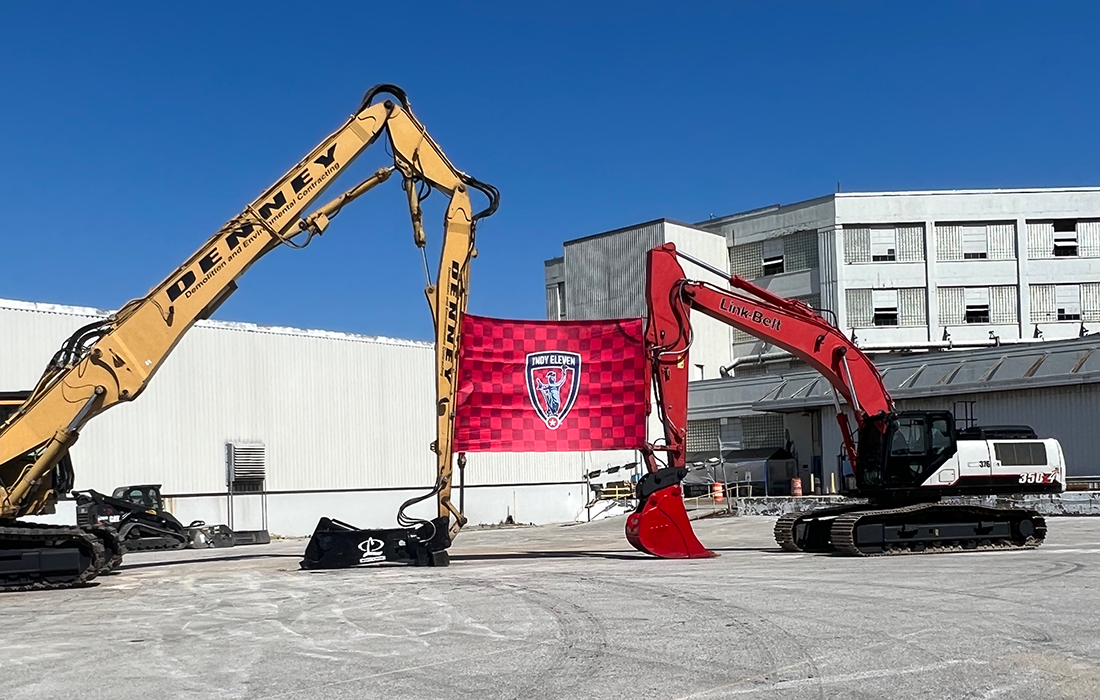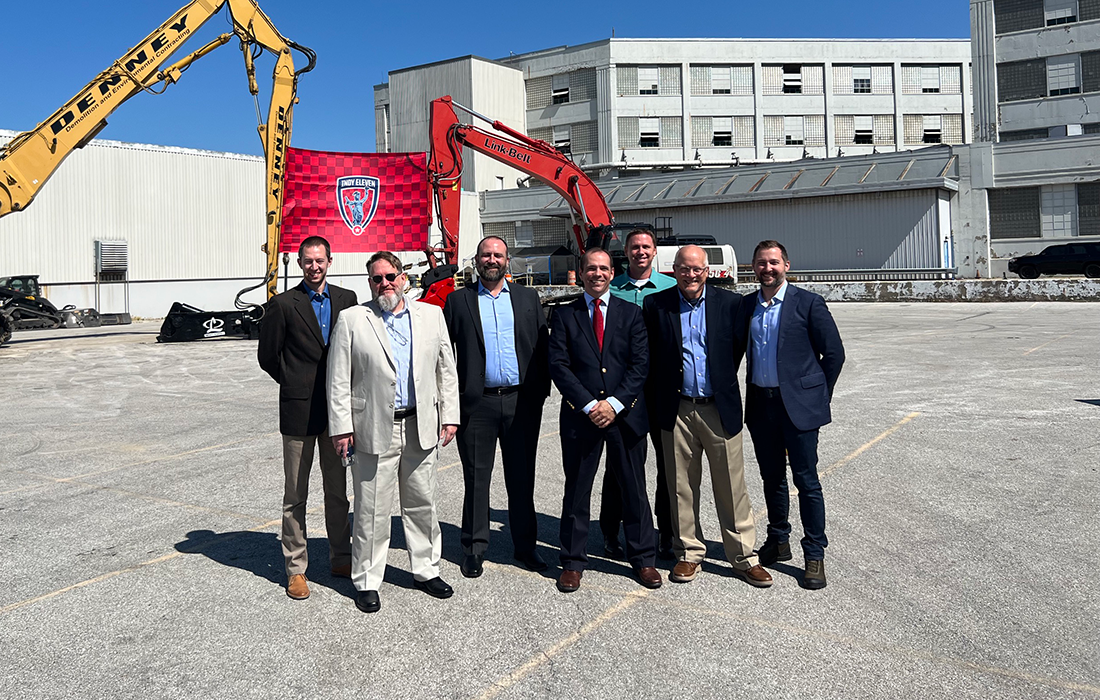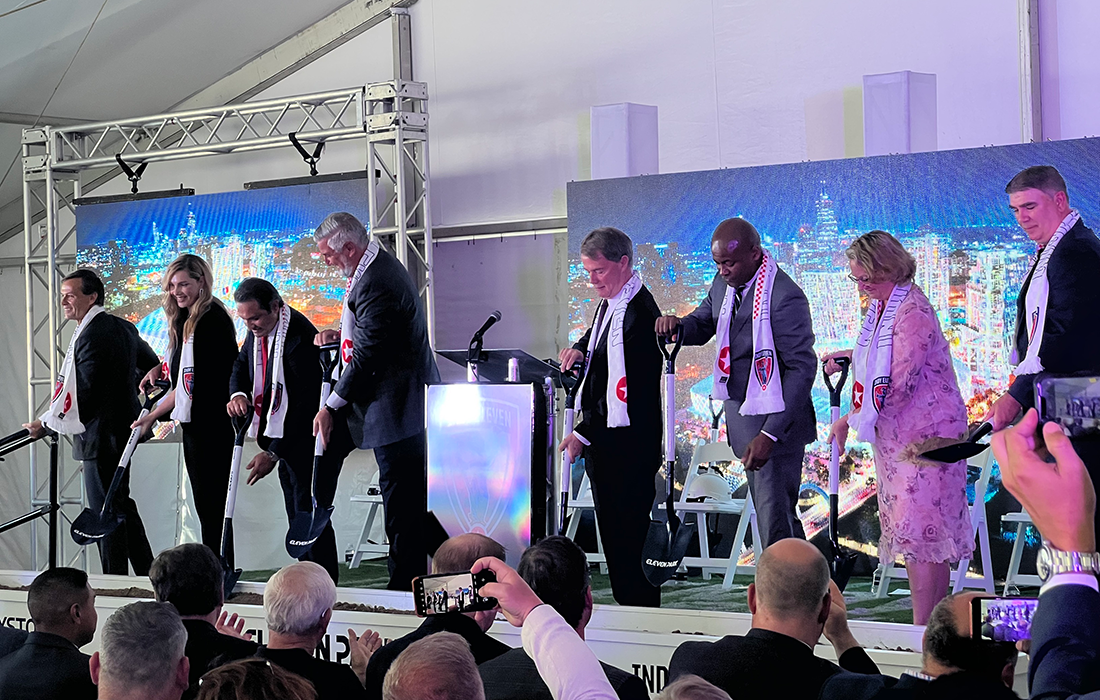 OVERVIEW
The new Indy Eleven Stadium, designed to hold more than 20,000 fans, will be the anchor in a transformative neighborhood project. Hosted on over 20 acres of land in downtown Indianapolis, the site will feature residential, office and retail spaces.
We are providing structural design and facade engineering services to Browning Day Architects in collaboration with Populous for Eleven Park Stadium, the anchor project of a $1 billion property investment in an underdeveloped area of downtown Indianapolis. Owned by the City of Indianapolis Capital Improvement Board, the stadium will be rented to Indy Eleven, the city's United Soccer League Championship team. Located alongside the White River, the stadium will also host the new Indianapolis USL Women's soccer team in addition to concerts and other events.
HIGHLIGHTS
The bowl will be covered by a cantilevered roof supported by steel trusses. A tension cable diagrid façade will create an iconic shell surrounding the stadium.
The playing surface will be approximately 20 feet below street level with part of the lower bowl consisting of on-grade stadia. The other half of the structured lower bowl will also house locker rooms, team game-day facilities, and a column-free loading dock.
The West Side will consist of clubs and suite space as well as an outdoor viewing plaza. A taphouse bar at the South end will feature a roof-top terrace. The East side upper bowl will provide GA seating and the North will be dedicated to the team's supporter's section.