Franklin Lobby Renovation
We provided façade and structural design services for this two-building complex which features one of the tallest structural glass fin façade systems in Chicago
Lead Contact
Project Details
Project Partners
Krueck + Sexton
Location
Chicago, Illinois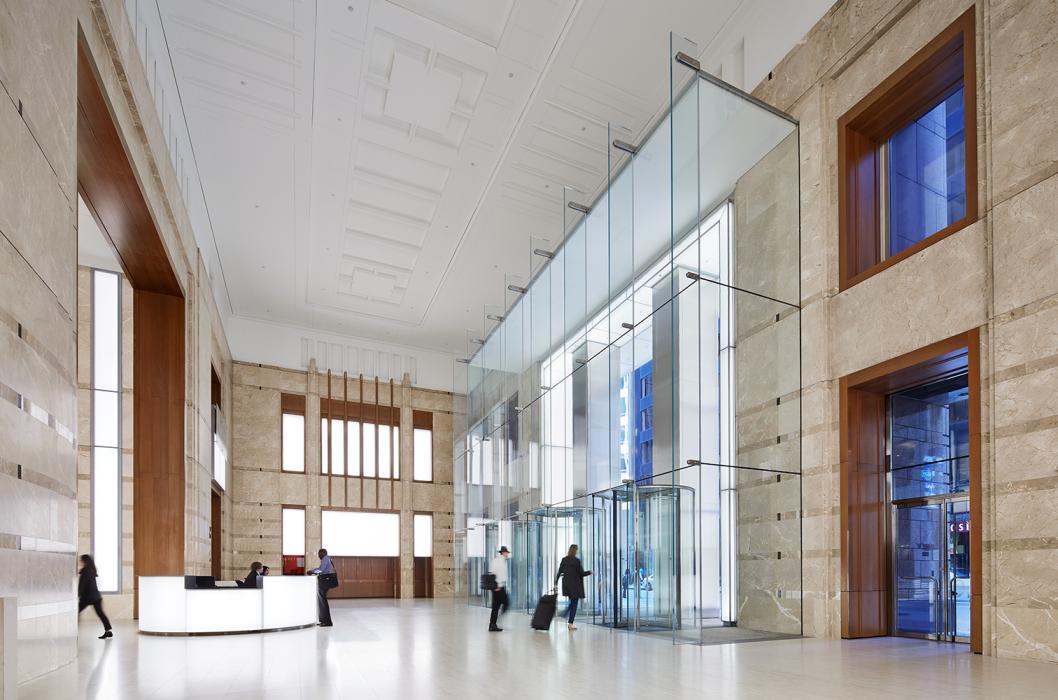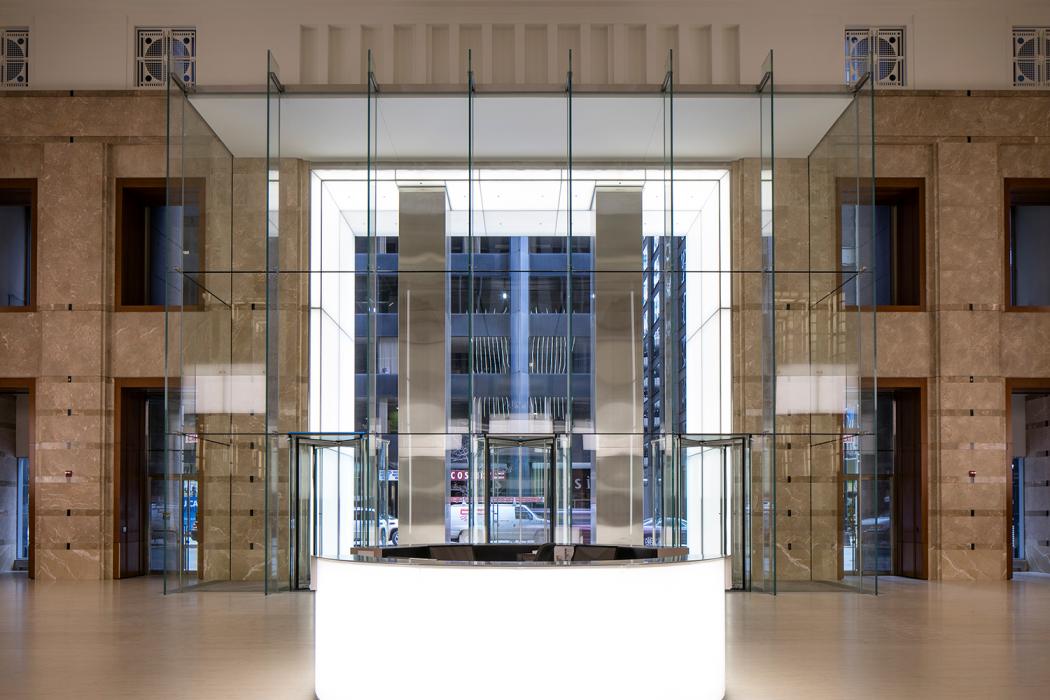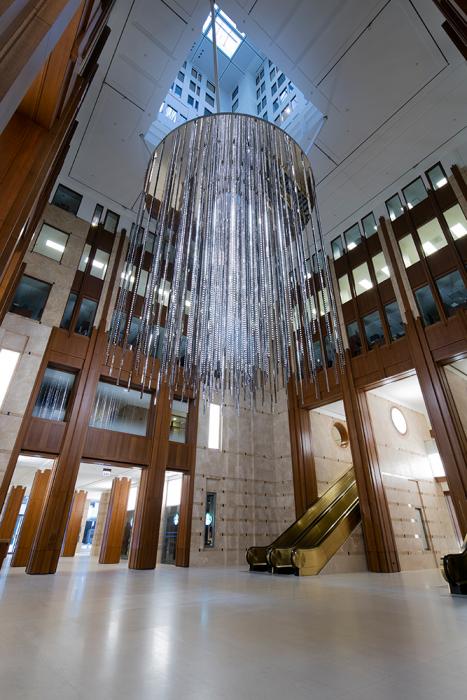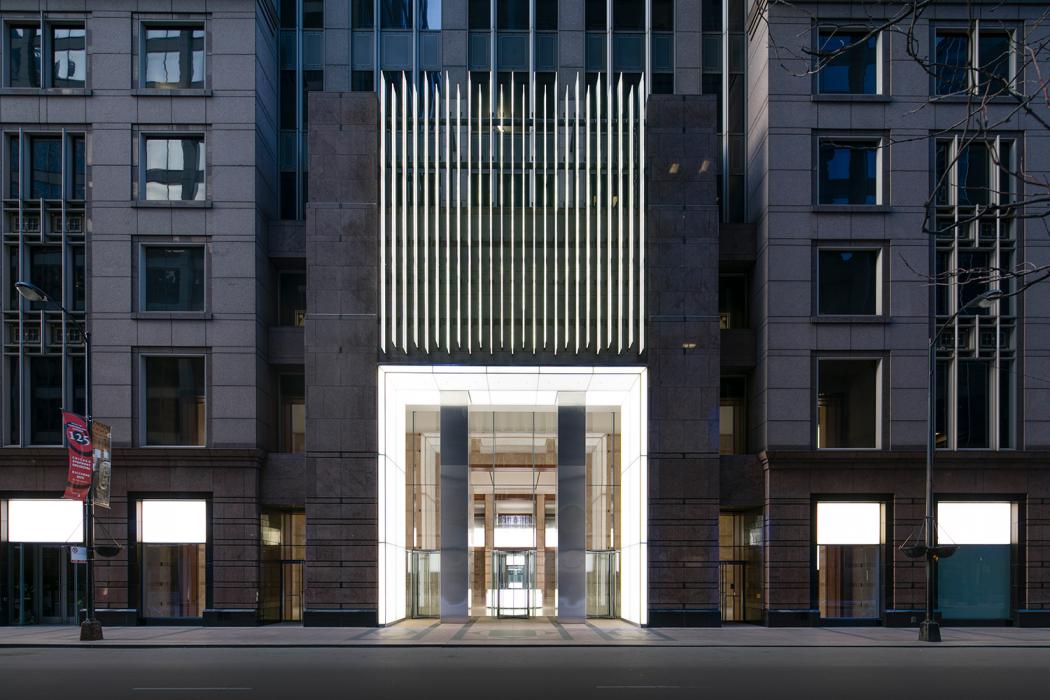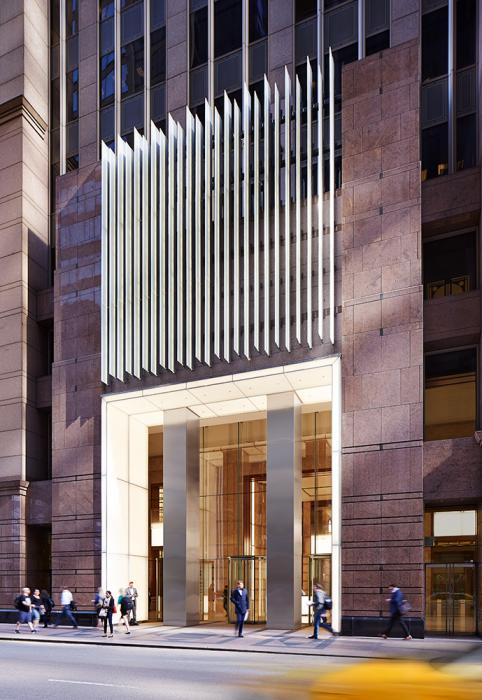 Overview
The Franklin (formerly ATT-USG) is a two-building complex location bordered by Franklin, Monroe and Adams streets in Chicago. Recent renovations included the four entries, exterior storefronts, interior light sources and stone finishes on the ground floor. A hanging sculpture and custom benches were added in the atrium of the ground floor.
We provided façade and structural design services to Krueck + Sexton for the renovations, which were completed in 2016.
Highlights
The entries on Monroe and Adams featured a complete façade replacement with a structural glass fin façade system.
The fins for both entries at over 30 feet tall, make them one of the tallest fin applications in Chicago.
In both entries, the glazing is secured with structural silicone and hidden dead-load supports for the face glass, creating a truly minimal aesthetic.
The Monroe entry has a recessed structural glass arcade supported by a roof cantilevered from the existing structure.
The Adams entry doubled in height from its pre-renovation design by removing the mezzanine floor.
We also provided preparation of drawings for all phrases of design, permit calculations, verification of existing structure for new façade loads, reinforcements to existing structure to allow for mezzanine floor removal, reinforcements to existing atrium structure to allow for hanging sculpture, back-up structure for the two major entries at Adams and Monroe streets, coordination with the façade contractor, engineering of facade systems, verification of contractor calculations, on-site observations and review of contractor submissions.