Harvard University, District Energy Facility
The new steel-framed energy facility provides heating, cooling and electricity to Harvard University academic and research facilities.
Lead Contact
Project Details
Project Partners
Leers Weinzapfel & Associates Architects
Location
Alston, Massachusetts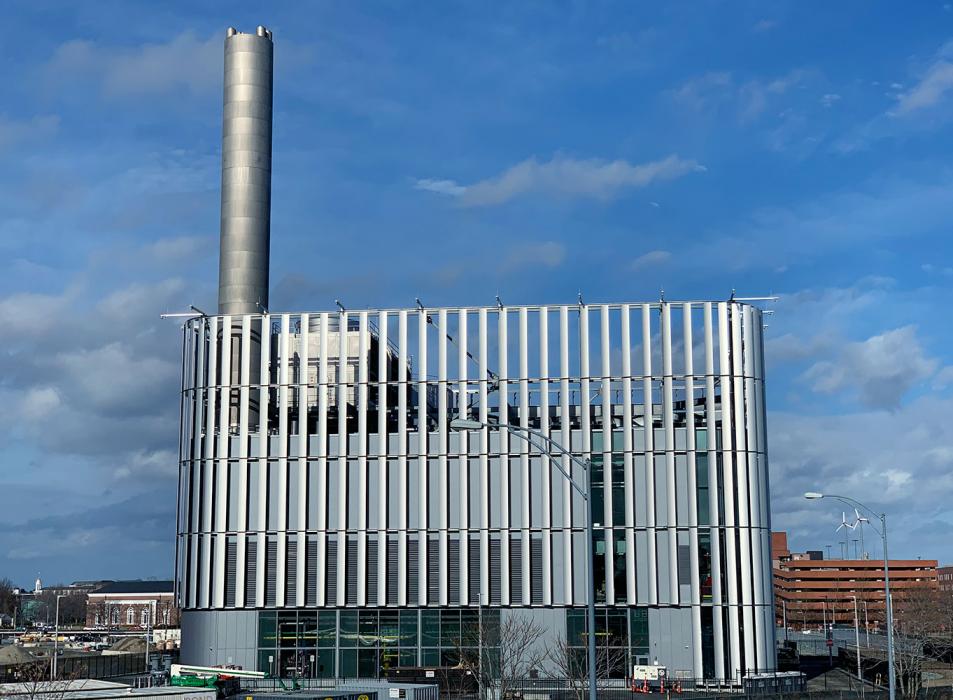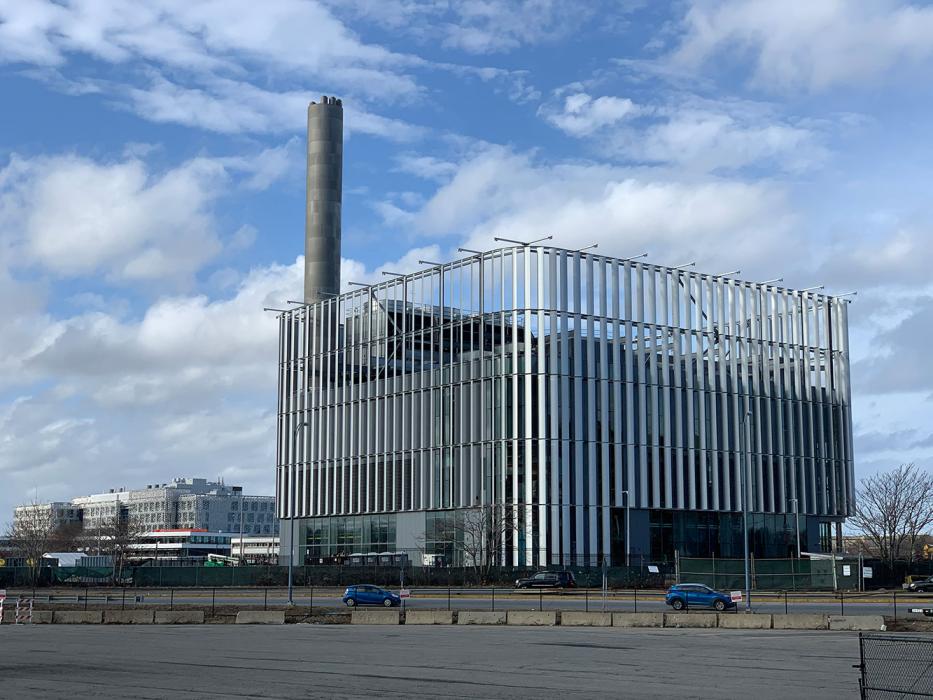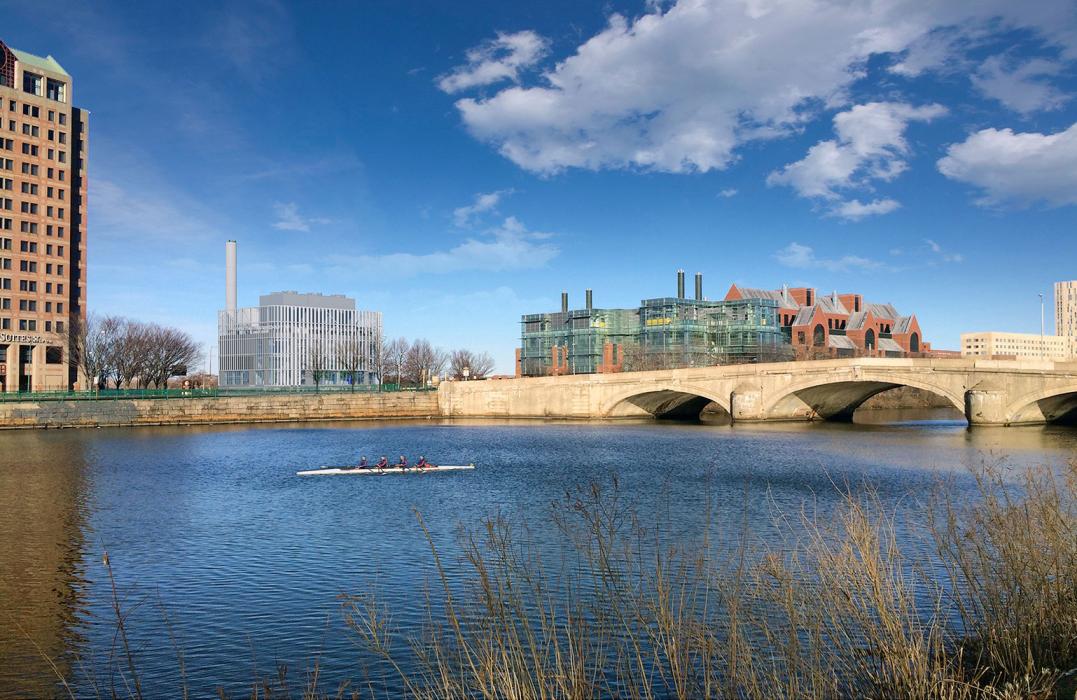 Overview
The new steel-framed energy facility serving Harvard's Allston Campus expansion provides heating, cooling and electricity to academic and research facilities. The facility is a combined heat and power project utilizing 5.2 MW of power generation via dual-fuel (natural gas/fuel oil) engines, hot water boilers, electric centrifugal chillers, and an electric switching station.
We provided structural design and façade engineering services to Leers Weinzapfel & Associates Architects for the facility, which was completed in 2019.
Highlights
The building features an architecturally expressed façade, which presented challenges for both our façade and structures teams. A cantilevered frame structure supports vertical fins uniformly spaced around the building, but fixed at different angles relative to the building edge. The actual building enclosure is within this exoskeleton and consists of a mix of insulated metal panel, louvers, and curtain wall. The interaction between the structure and façade was critical in supporting the exoskeleton and our firm was uniquely qualified to handle this challenge.
Additionally, our façade team worked with the architect to carefully detail the penetrations of the structure through the insulated metal panel and the curtain wall to support the exoskeleton.
Given the critical nature of the facility to Harvard's plans for future expansion on the campus, resiliency was a strong consideration of the design. The design team worked with the owner's geotechnical engineer to develop a scheme to raise the surrounding grade of the building to decrease the likelihood of flooding from storm events. 
Because the Allston campus of Harvard University is in its infancy, the Energy Facility does not need to be fully outfitted with its equipment on Day One. However, Harvard wanted future flexibility to install additional equipment to expand its energy production to match the campus growth. We developed a structural scheme that gives Harvard the flexibility to install future equipment while minimizing the likelihood that the structure will need to be reinforced, all while being mindful of cost.
Additionally, we provided slab reinforcing in the slab-on-metal deck to eliminate the need to shore the slab during equipment installation.