Our resilience assessment will help the Uruguayan city adapt to future climate change, protect the ecosystem and minimize damage and loss of property value.
Lead Contact
Project Details
Project Partners
OMA, West 8 & MIC-HUB
Location
Paysandú, Uruguay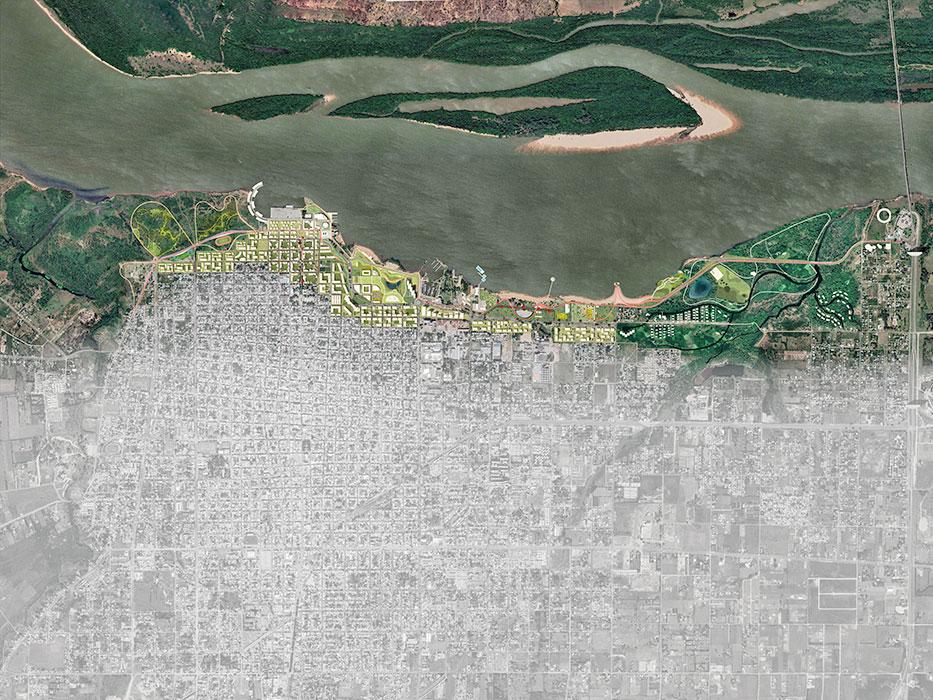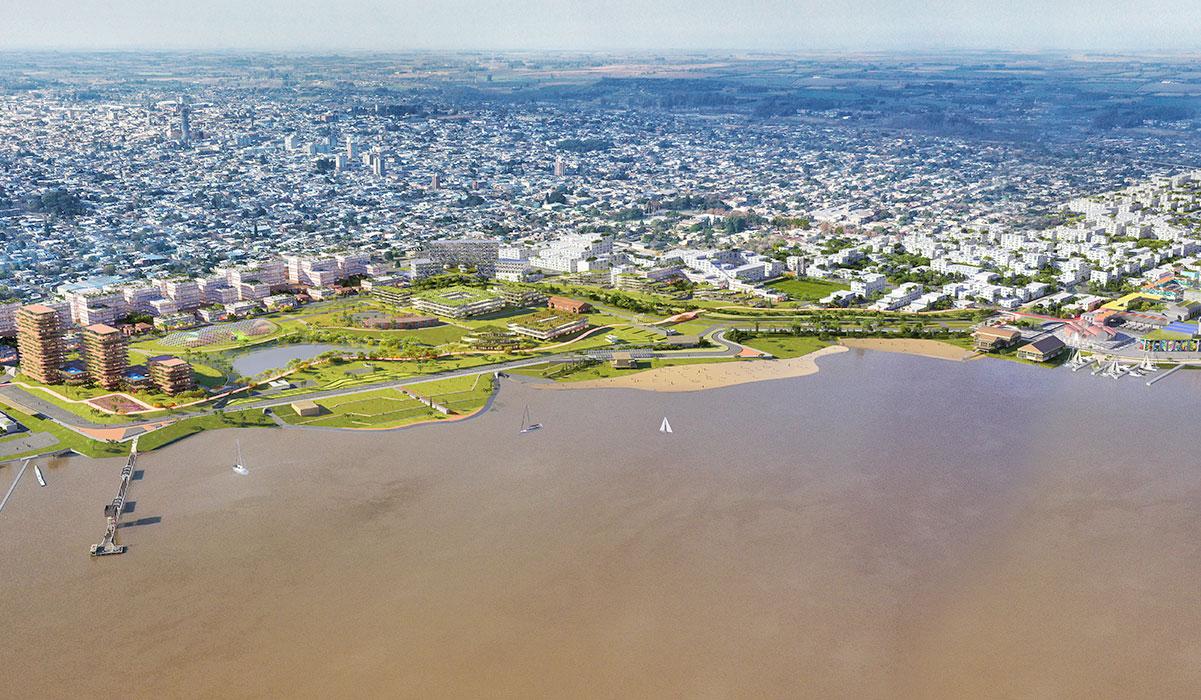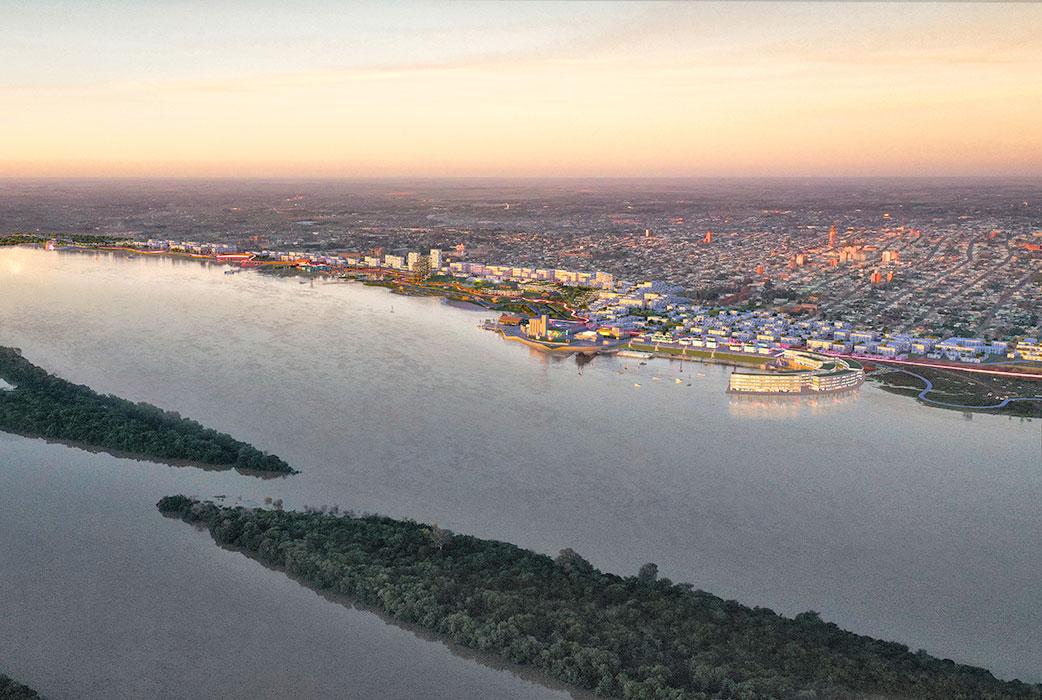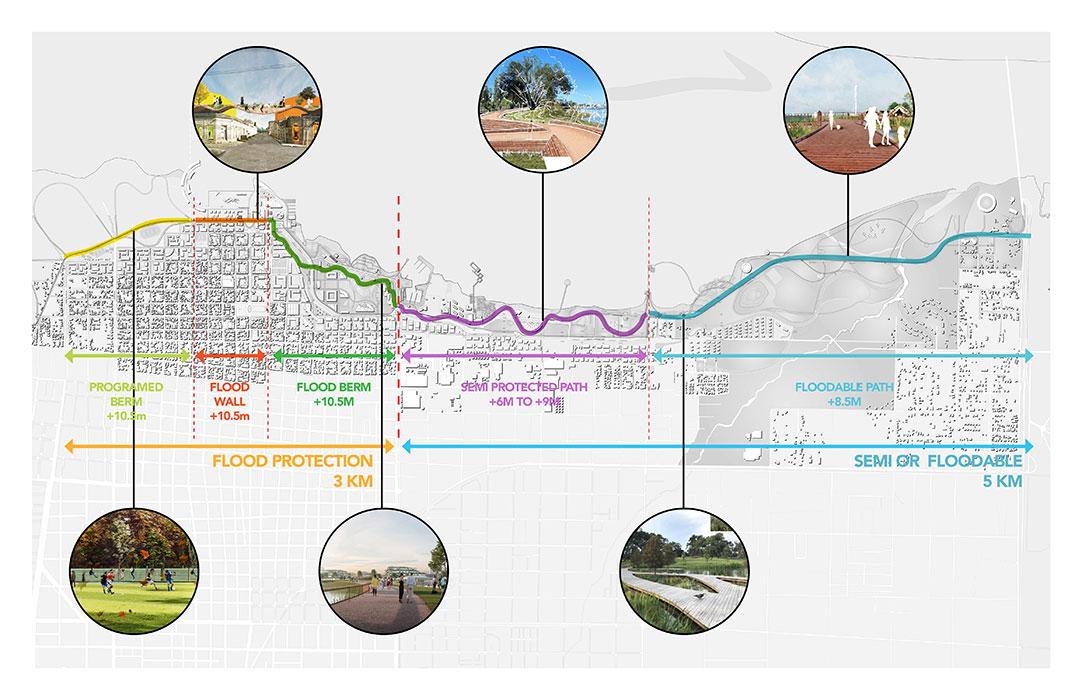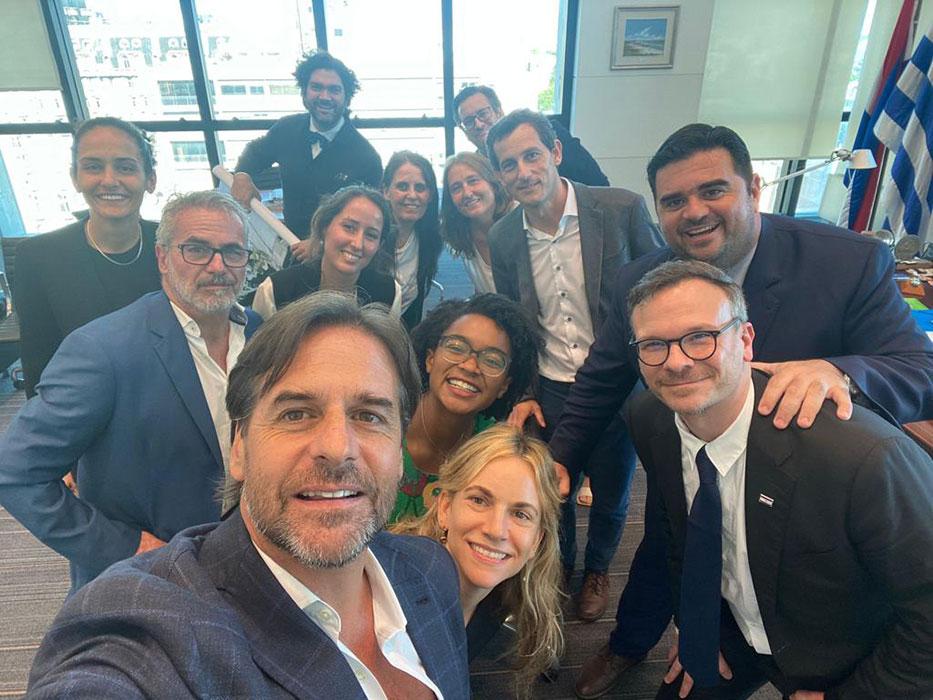 With its humid, subtropical climate and its proximity to the Uruguay River, Paysandú, the capital of western Uruguay's Paysandú Department, is exposed to natural hazards like heavy rainfall and riverine flooding. According to a recent Intergovernmental Panel on Climate Change (IPCC) report, the impacts of climate change in this region are already evident and will continue to intensify as global temperatures rise. Without resilience planning, these hazards could lead to power outages, flood damage, service interruptions, and a host of other problems.
Our team, led by architect OMA, with landscape architect West 8 and mobility specialist MIC-HUB, prepared a resilience-focused master plan for developing and revitalizing the city's waterfront. The plan, for a 3.5-square-kilometer area along the river, sets out ambitious guidelines for culture, sports, leisure and real-estate development. It also calls for the creation of a lagoon and construction of a university campus. For many in the city, the vision effectively transforms the threat of flooding into a promise of rebirth.
We performed a comprehensive resilience assessment that considers future climate risks and proposes strategies to limit their impact. Our goals? To adapt to future climate change; protect the ecosystem; minimize damage and loss of property value; and prevent interruptions to business, school and critical services. The plan also promotes public safety and enhances quality of life by offering new amenities; mitigating the effects of extreme heat, droughts and floods; and ensuring equitable access to the waterfront.
---
What we saw as a threat, we are going to see as an opportunity.
Riverine flooding is the most significant climate risk in Paysandú, having caused widespread damage to the city in recent years. Our resilience plan will improve the city's storm drainage system and connect the community to one of its greatest resources: its ample waterfront. Raising land elevations, introducing protective berms and flood walls, and directing river overflow into absorbent wetlands are complementary strategies for protecting the natural landscape and the unshielded urban areas along the river.
Streets will be designed to enable safe access for pedestrians, cyclists, motorists and transit riders while supporting green infrastructure for stormwater management. And buildings will be protected by flood walls and barriers, berms, elevated critical equipment and utility access points, watertight sealing systems, and watertight building envelopes.
Land-use planning will consider not only the likelihood of future hazardous events, but also the goals and aspirations of the community. For each neighborhood and building, a flood emergency action plan will empower residents to respond to flooding events and deploy resilience measures – long after we've left the premises.