Philadelphia Episcopal Cathedral
Built in 1855, the Philadelphia Episcopal Cathedral was added to the National Register of Historic Places in 1979.
Lead Contact
Project Details
Project Partners
Radnor Property Group LLC
Owner
Philadelphia Episcopal Cathedral
Location
Philadelphia, Pennsylvania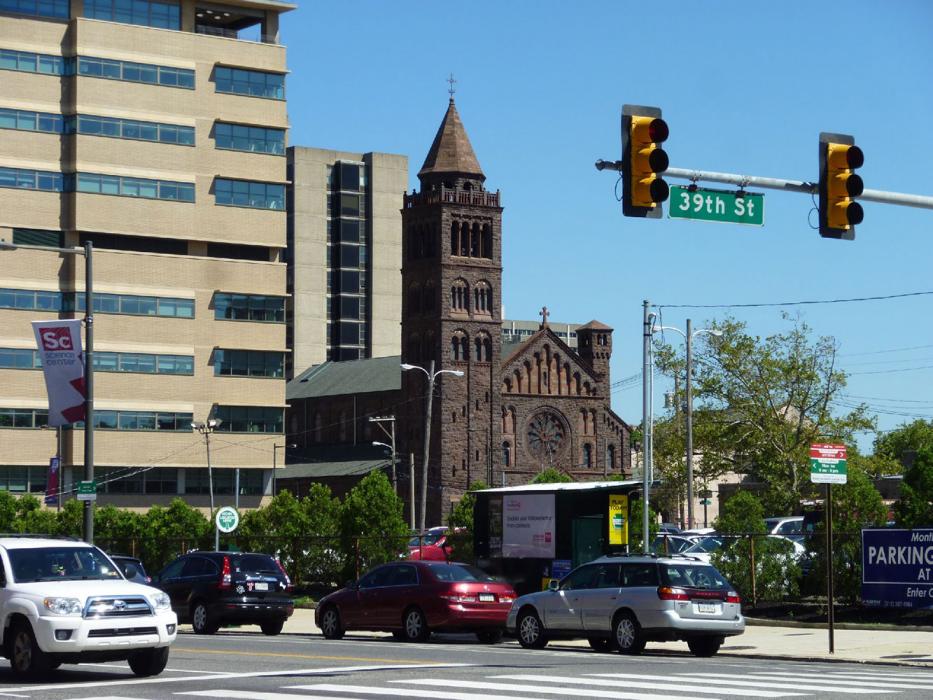 Overview
The Philadelphia Episcopal Cathedral was originally built in 1855 by Samuel Sloan and then later enlarged by architect Charles M. Burns. A fire in 1902, left only the building's front façade and bell tower standing. The church was rebuilt and further expanded by Burns. In 1979, the building was added to the National Register of Historic Places.
We provided envelope renewal and historic preservation services to assess the condition of the cathedral's façade.
Highlights
The cathedral's façade consists of stone masonry exterior bearing walls with brownstone exposed exterior cladding.
After assessing the façade, we prepared façade repair drawings for the cathedral.
The drawings included stabilization details for the bell tower and the chimney mass.