University of Oregon, The Phil and Penny Knight Campus for Accelerating Scientific Impact
For the University of Oregon's new Knight Campus, speed was critical. So was architectural and structural integrity. We helped achieve both.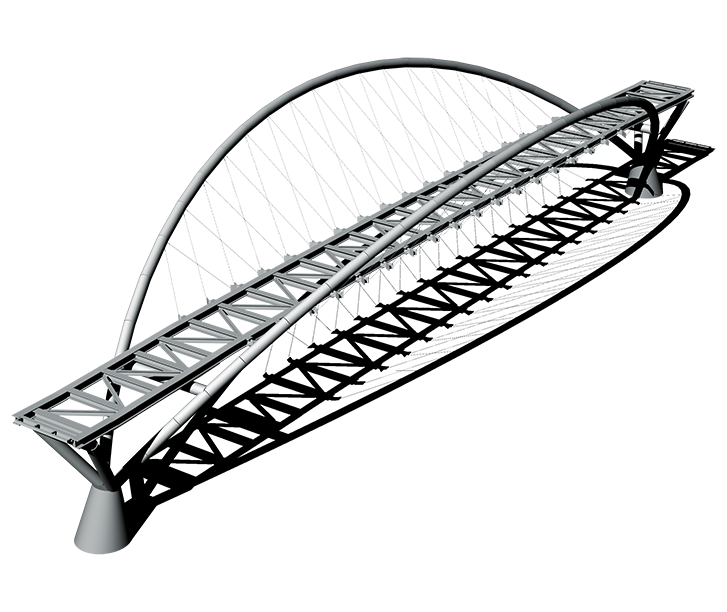 Lead Contact
Project Details
Project Partners
Ennead Architects & Bora
Owner
University of Oregon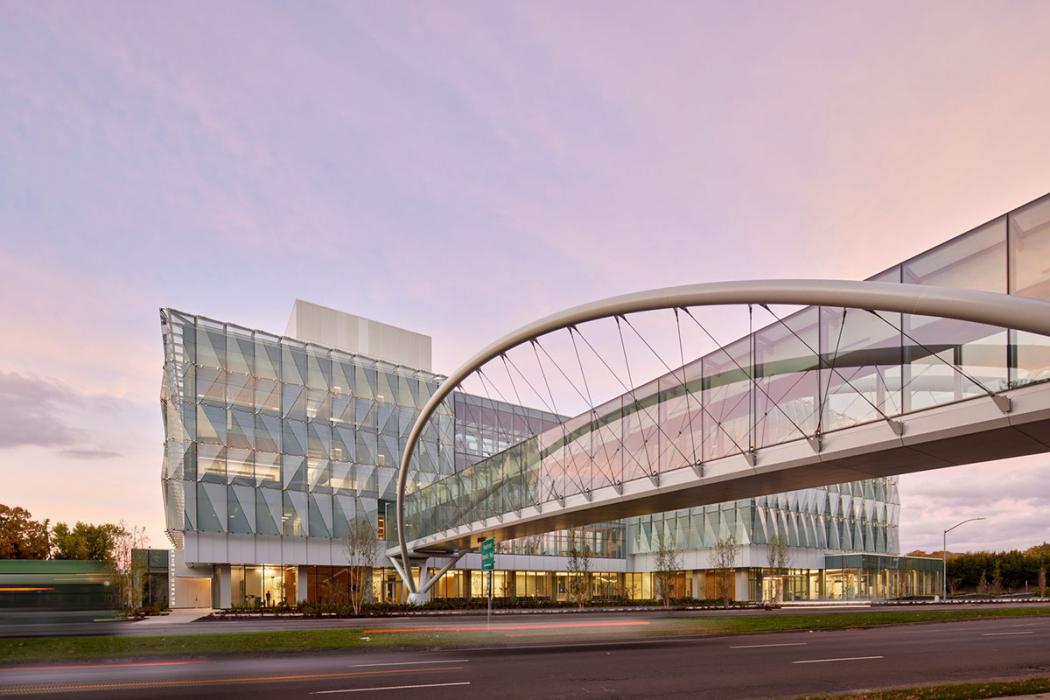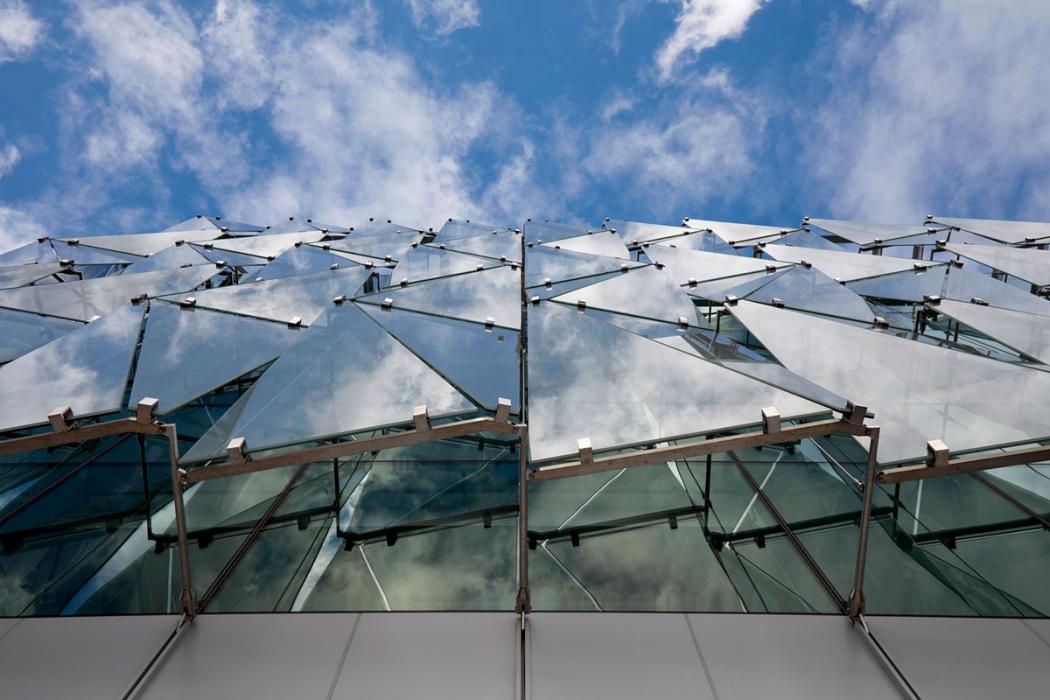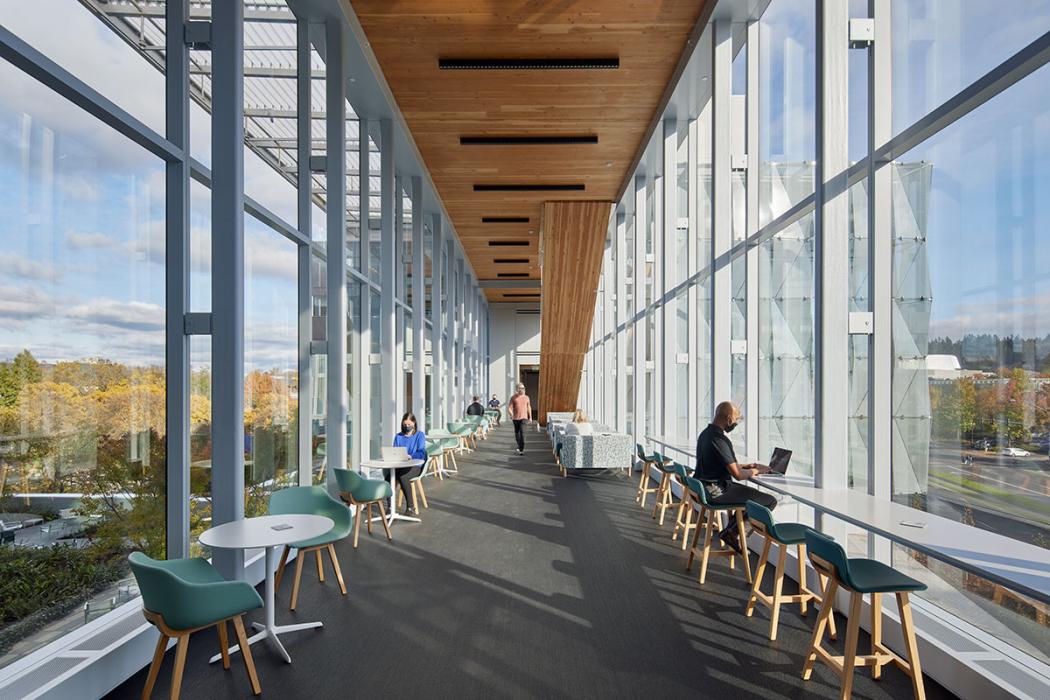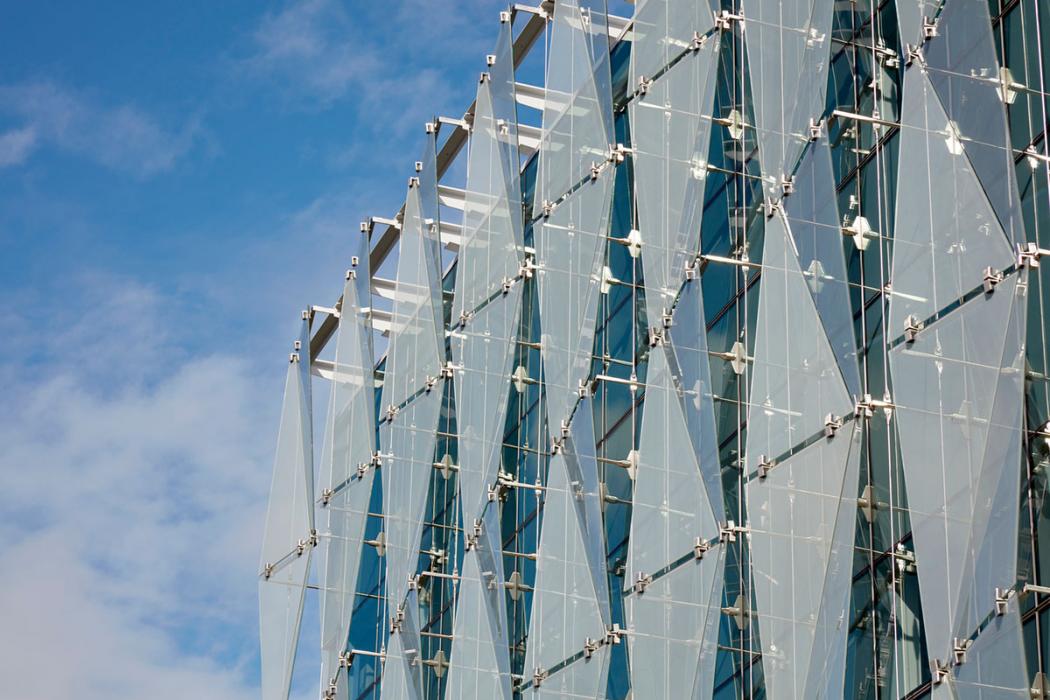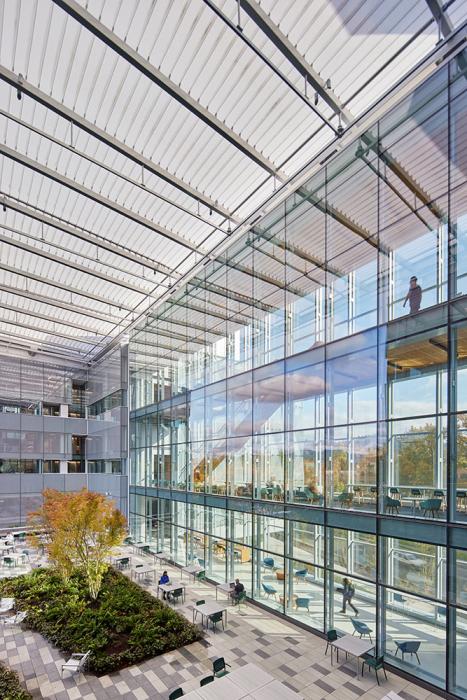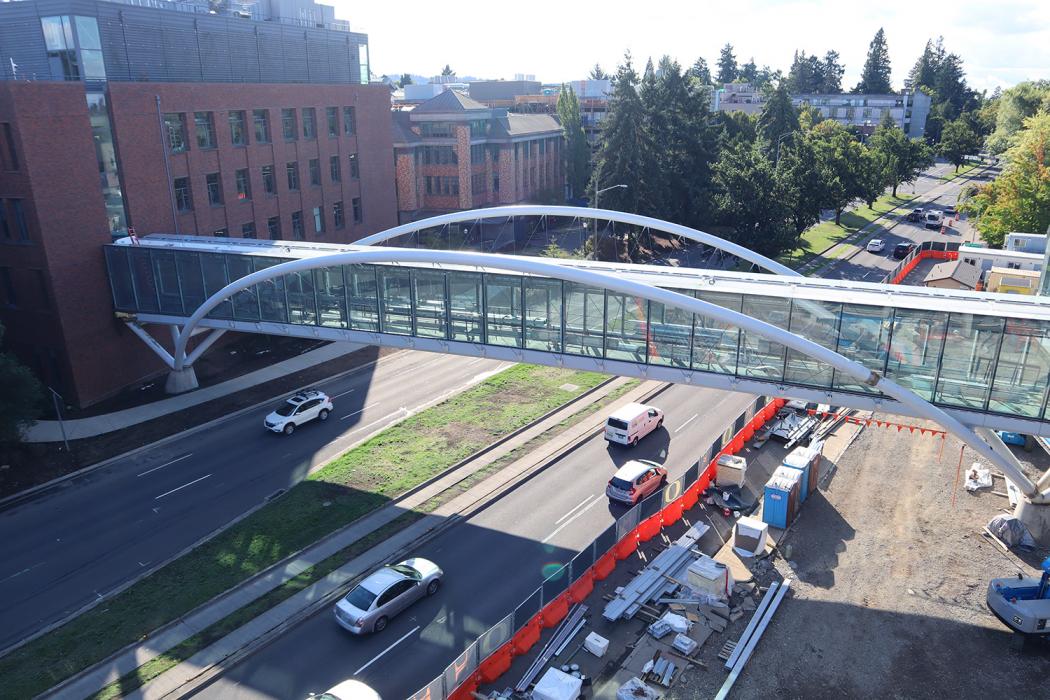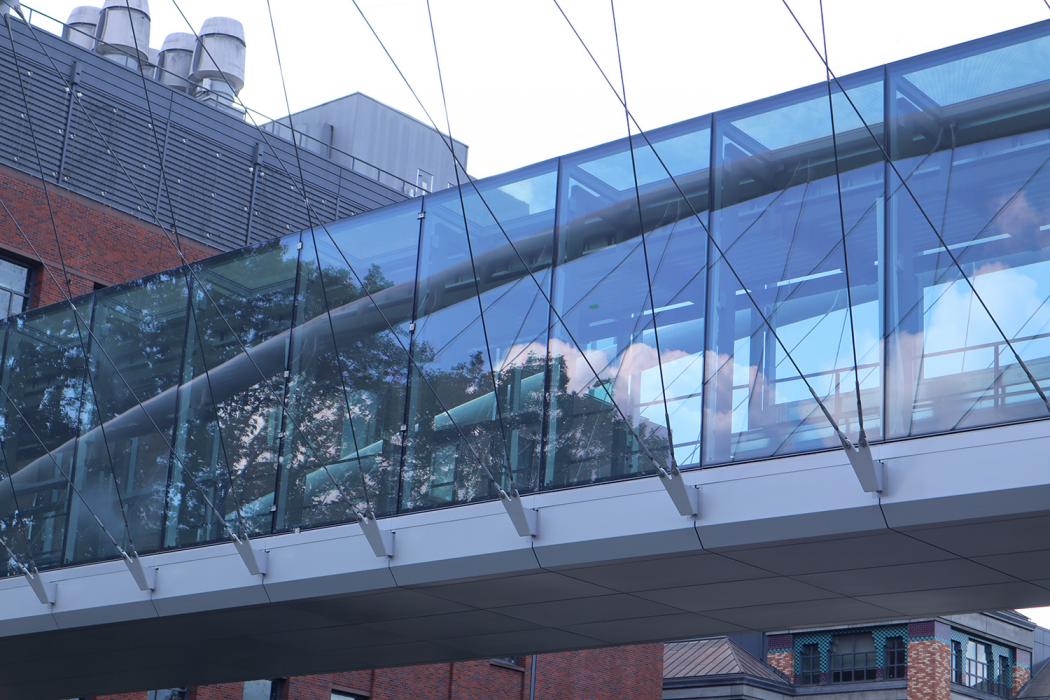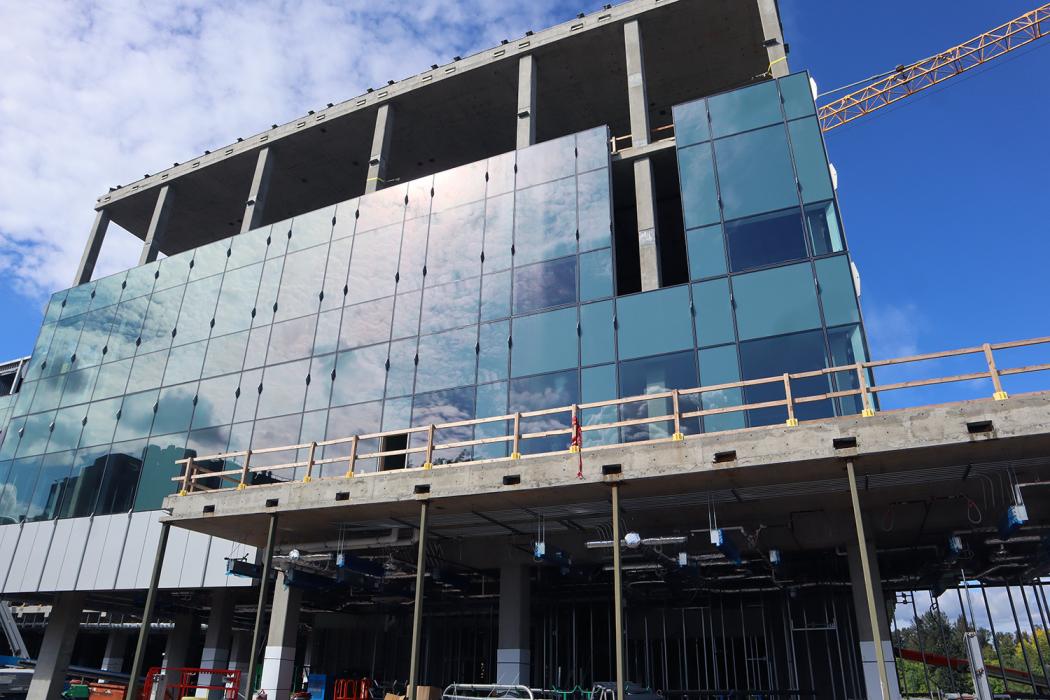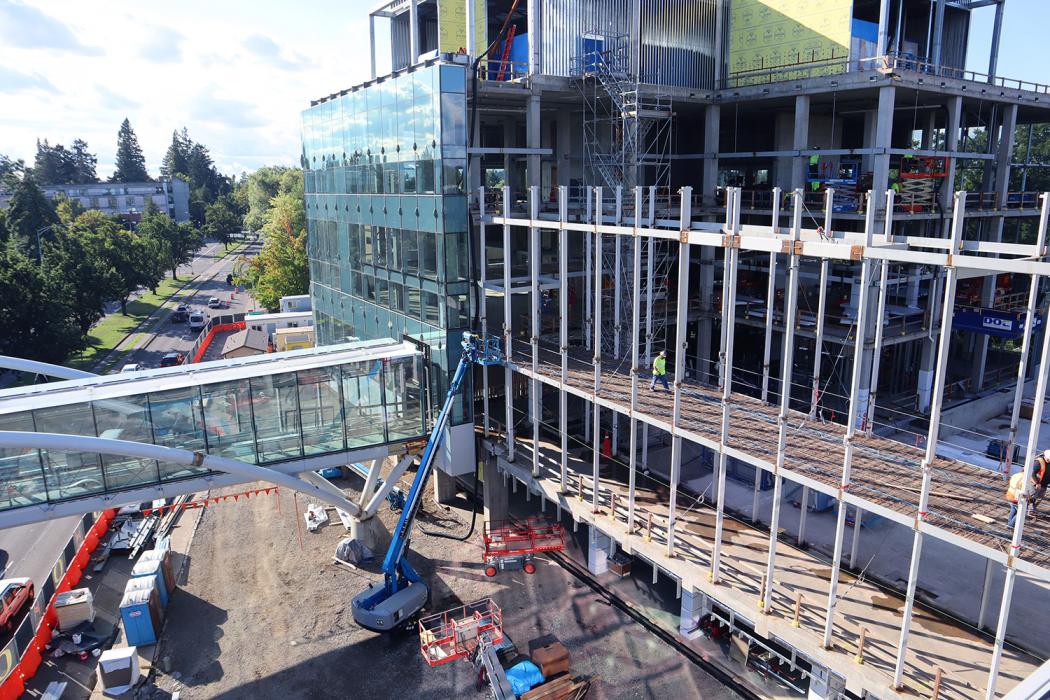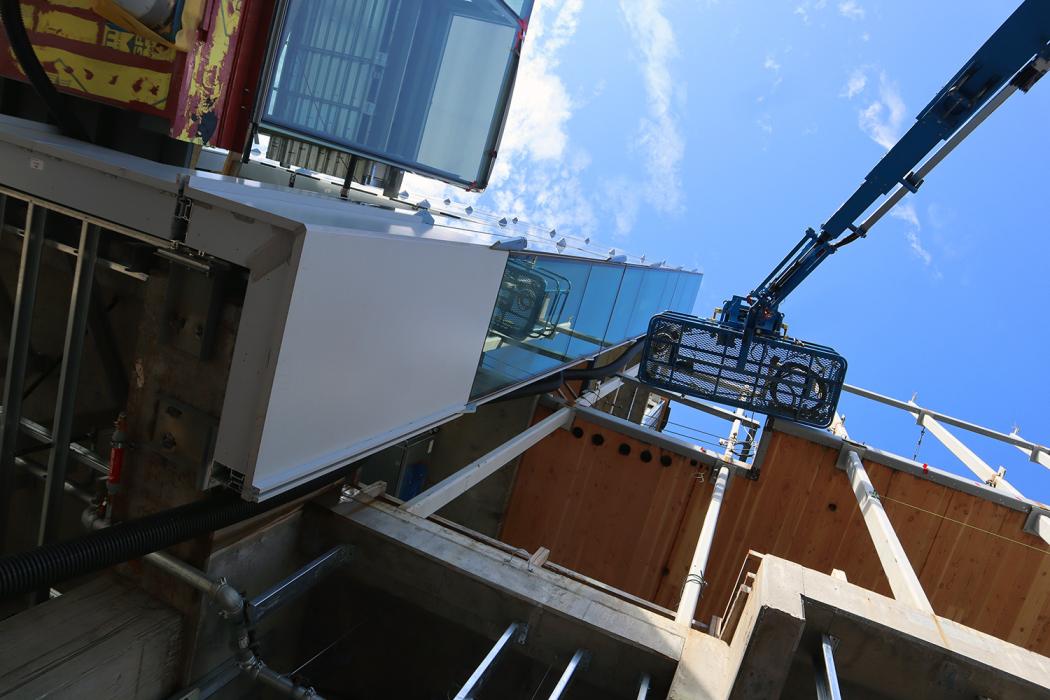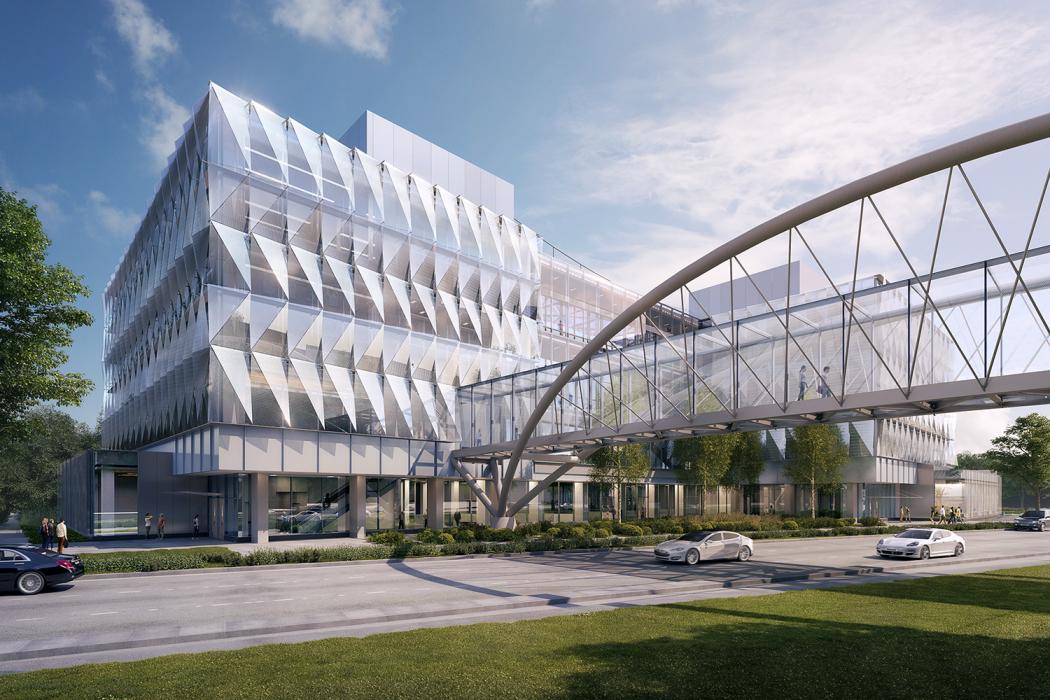 The Challenge
To lead global advancements in science and technology, the University of Oregon must attract world-class companies, researchers, faculty and students. And it needs a state-of-the-art facility to encourage their best work.
Envisioned as a tech hub where start-ups can grow and stay, the Knight Campus aims to redefine how research is conducted. In a modern approach, collaboration fosters innovation, diversity is supported and the public is engaged.
Cutting the time it takes for scientific discoveries to impact society means starting now. For this campus expansion, that translated to fast-tracking its design and construction.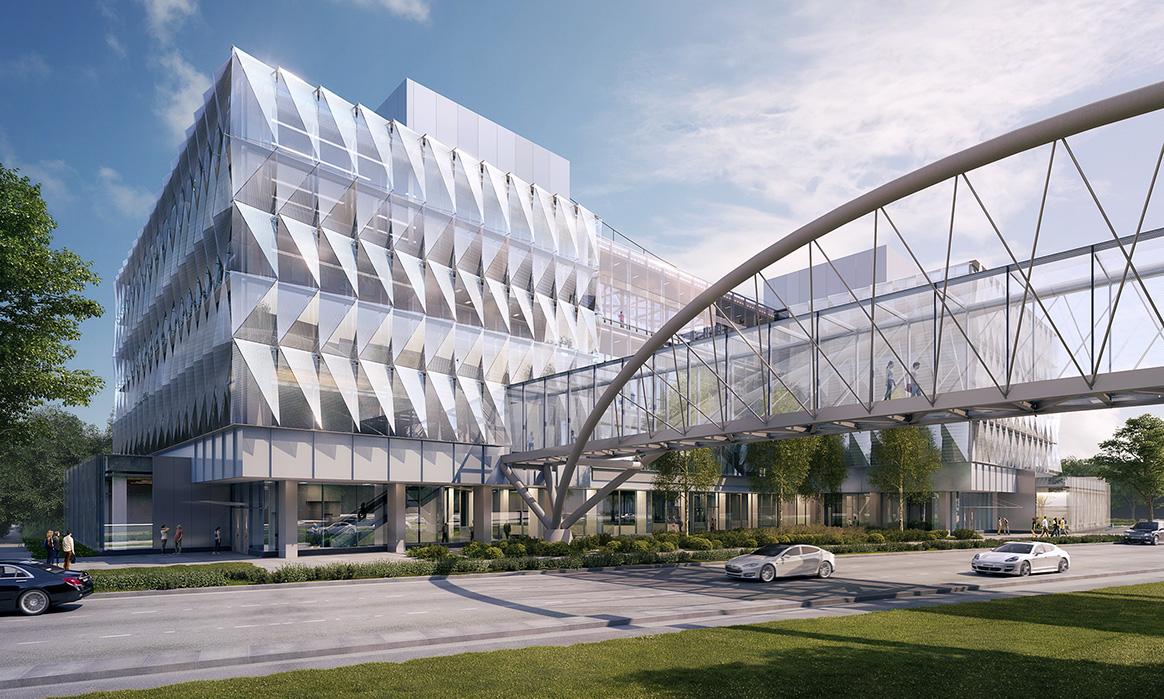 Courtesy Bora/Ennead
Knight Campus Architecture
Here's How
To meet the ambitious schedule for the Knight Campus, we combined the power of our structural engineering, special structures and façade engineering specialists.
The team focused on structural design first. We used tools like Revit to aid collaboration, consulted with other disciplines, and coordinated with the contractor early on. By doing so, we devised modern, efficient solutions that made construction faster and easier – without compromising the contemporary architecture.
We split the program into two L-shaped buildings – 75,000 square feet each – and rested them on an easy-to-build concrete base. The foundation also buffers sound from the site's surroundings and offers firm support in a seismically active area. A 15-foot-wide connector between the four-story buildings uses a sliding end connection to accommodate movement from earthquakes.
The third floor, where mezzanines maximize the 16-foot floor-to-floor height, is suspended from locally-sourced cross-laminated timber (CLT). The floors below remain column-free. A steel roof and penthouses allow lighter, longer spans, and a faster build.
One façade features glass panels that suggest cascading water. Another reveals the structure within a transparent glass curtain wall system. A double-façade – with three feet between – helps insulate and acoustically isolate the building. A 120-foot-long, cable-supported canopy shelters a terrace from inclement weather with lightweight and transparent ETFE panels.
We designed a lightweight, self-supporting pedestrian bridge over a busy roadway to connect the new campus to the existing one. The all-steel, long-span structure resists seismic, wind and traffic forces with a symmetrical arched butterfly design. Tension cables along each side carry loads to a common point on either side of the road, and support SPS-panel decking and a glass enclosure.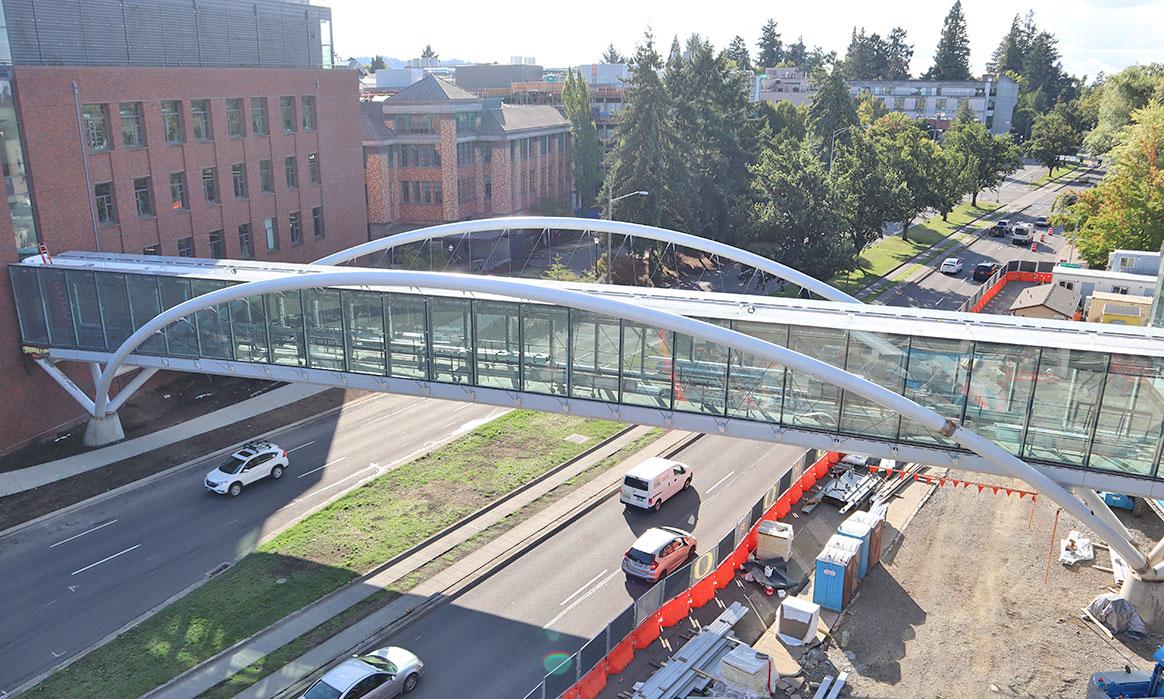 Skybridge Time-Lapse
Results
Straightforward yet sophisticated, the phase-one buildings will act as a hub of collaboration and innovation. Several dozen researchers will work in open and flexible layouts to foster greater interaction between groups. The facility will offer classrooms, office and meeting space, and vibration-controlled labs.
The $225 million project, completed in 2020, is the first piece of the Knight Campus. Phase two will add another 65,000-square-foot research building, while a 10-year, billion-dollar masterplan identifies future projects. The new campus will unite industry and entrepreneurs and serve as a training model for a new generation of scientists.