News
Rajen Lavingia joins Forensics Team in London
December 05, 2019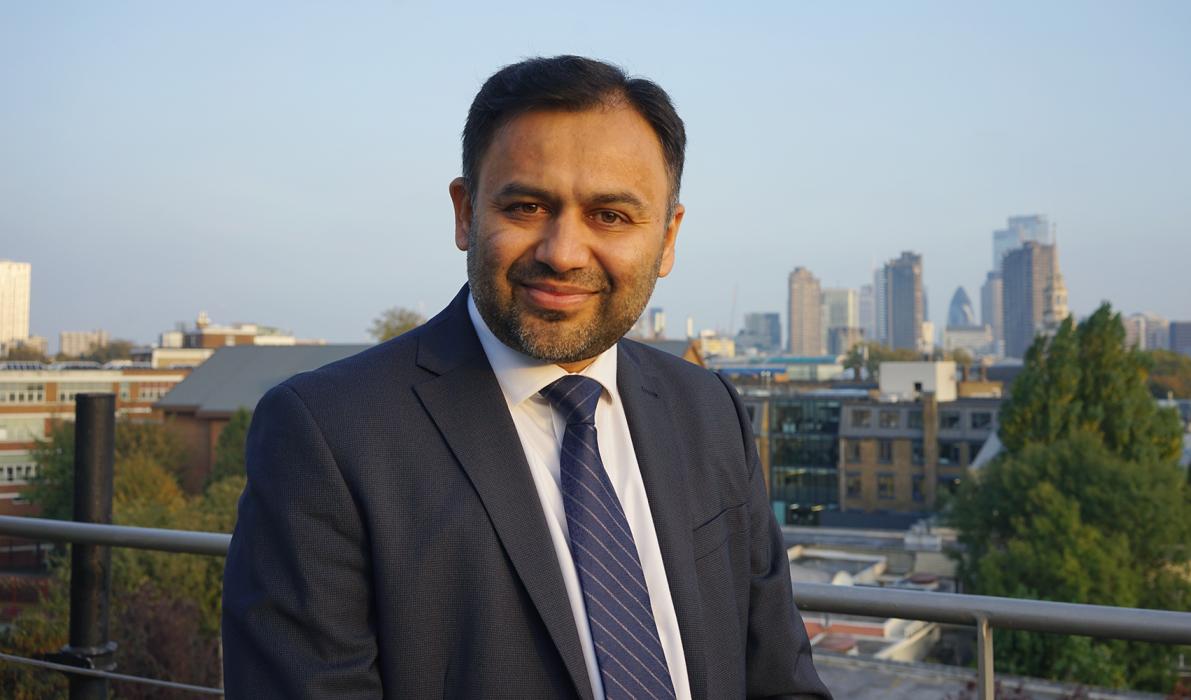 Thornton Tomasetti, the international engineering and consulting firm, has appointed Dr. Rajen Lavingia an associate director in its London Lloyd's Avenue office. A forensic civil/structural engineer with twenty years of experience, Rajen will help develop and grow the firm's forensics offerings.
Rajen will be responsible for responding to insurance and legal clients and their claims requests across a diverse range of businesses in pre-loss risk analysis, post-loss claims, emergency response and forensic investigations. His appointment bolsters a practice that saw the hire of Tracey Cookson from Aviva in August.
"I am excited to be joining a firm that works on a global scale and across many disciplines," Rajen said. "Using my experience across the region, I'm keen to offer a fresh perspective and insights to the team and clients alike, and help Thornton Tomasetti grow."
He joins from Envista Forensics in London, where as technical lead of the civil and structural team across EMEA, he carried out forensic investigations and prepared expert witness reports for a variety of clients. His recent experience also includes performing damage assessments of structures in Texas in the wake of Hurricane Harvey and in Puerto Rico after Hurricane Maria, and serving as the lead expert on construction defect claims in infrastructure projects. Rajen holds a bachelor's degree from Gujarat University in India and a master's degree from Texas A&M University, both in structural engineering, and a Ph.D. in concrete technology from the University of Dundee in the U.K.
"We are delighted to welcome Rajen to our growing team," Bruce Arita, senior vice president of the Forensics practice, said. "His technical expertise and broad project experience will complement our current capabilities and offer some fresh perspectives to our practice."
Consisting of architects, engineers of a range of disciplines, and scientists, Thornton Tomasetti's Forensics practice provides engineering-based analysis and performance assessments of structural and material failures due to natural and manmade hazards. Serving adjusters, re-insurers, brokers, and underwriters as well as providing litigation support and testimony, the team has performed investigations of structures of all types across nearly every market sector, including aviation, entertainment, onshore energy and mining and construction.
Supporting Materials
About Thornton Tomasetti
Thornton Tomasetti applies engineering and scientific principles to solve the world's challenges – starting with yours. An independent organization of creative thinkers and innovative doers collaborating from offices worldwide, our mission is to bring our clients' ideas to life and, in the process, lay the groundwork for a better, more resilient future. For more information visit www.ThorntonTomasetti.com or connect with us on LinkedIn, Twitter, Instagram, Facebook, Vimeo or YouTube.
Contact
Thornton Tomasetti - James Kent - 917.661.7800