Our portable dynamic-load and shock-testing machine can come to you – or be operated at our fully equipped permanent test facility.
Lead Contacts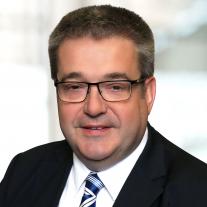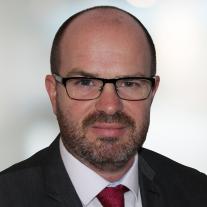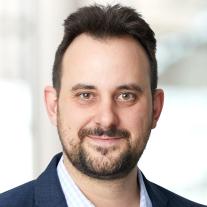 Thornton Tomasetti has long been a leader in non-explosive shock testing, using our patented seismic airgun technology to evaluate the performance of naval equipment. JASSO condenses this capability into a portable shock machine that can perform testing virtually anywhere our clients need it. Its versatile design allows it to deliver a wide range of dynamic shock inputs.
How Does It Work?
Although we developed JASSO to be used primarily for the defence and security industry, its capabilities extend to non-standard shock testing in such sectors as aerospace, transportation and environmental. It applies the same innovative technology we developed for use in large-scale shock testing to create a realistic, environmentally acceptable underwater shock pulse that simulates the shock wave from an explosion – without the use of explosives. Inside the machine, an airgun array positioned in a tank of water releases a powerful blast of high-pressure air that strikes a float, impacting a table on which the test equipment sits. Our engineers then record and analyse the results. 
Unlike other shock-test products, JASSO has the same footprint as a 20-by-8-foot standard ISO shipping container. It can test conventional and ordnance equipment up to six meters long and five tons in weight. The machine's portability lowers costs, reduces risks and increases clients' testing capacity. Its airgun technology enables rapid turnaround and requires minimal infrastructure.
Infinitely Tunable
We're experts in characterising the shock environment in definable areas around marine vessels, and JASSO, through a system of springs and dampers, enables us to implement this expertise by modifying inputs, adjusting the table response and shaping the pulse to closely mimic a range of naval shock environments for ships and submarines. 
Developments
JASSO is a winner of the 2020 Institute of Physics Business Innovation Award, which recognises the achievements of physics-based businesses of all sizes, innovative companies that have developed new technologies or repurposed existing ones, and those that are at the cutting edge of the U.K. and Ireland's scientific research and development.
We've recently constructed a JASSO machine for Australia and will soon bring portable shock testing to a whole new market there.