The Avenue is a mixed-use centerpiece for a 2.6 acre redevelopment in Washington, DC.
Lead Contact
Project Details
Project Partners
Pelli Clarke Pelli Architects & Hickok Cole Architects
Location
Washington, D.C.
Sustainability
LEED-CS Gold Certification
Number of Units/Apartments
335
Project Awards
SEA-MW Excellence in Structural Engineering Awards, New Construction over $50 Million, 2011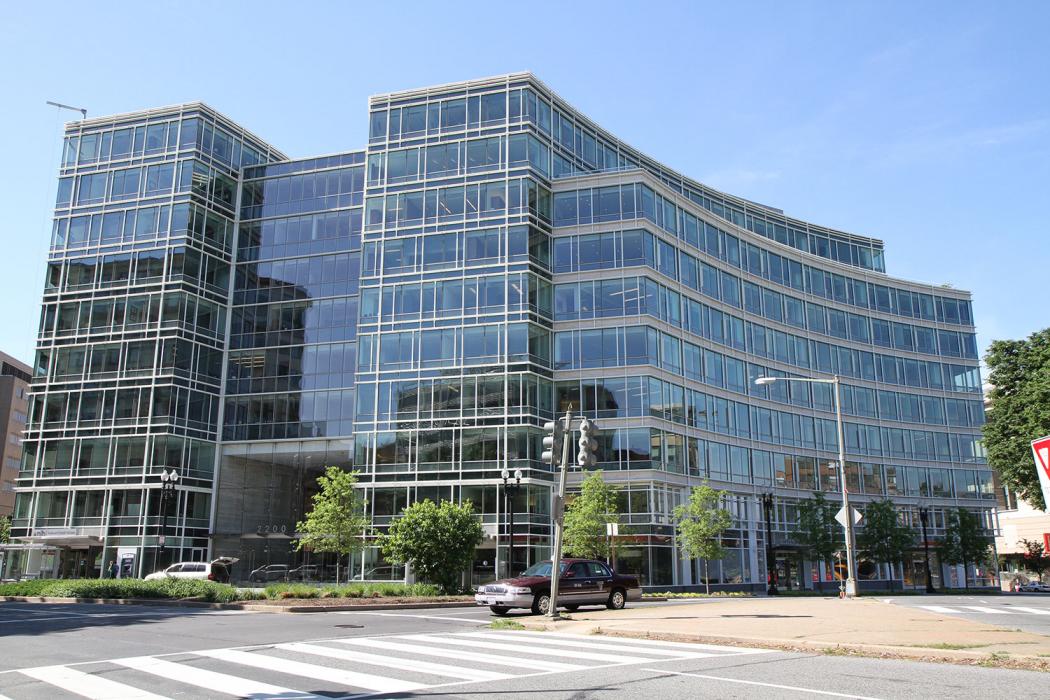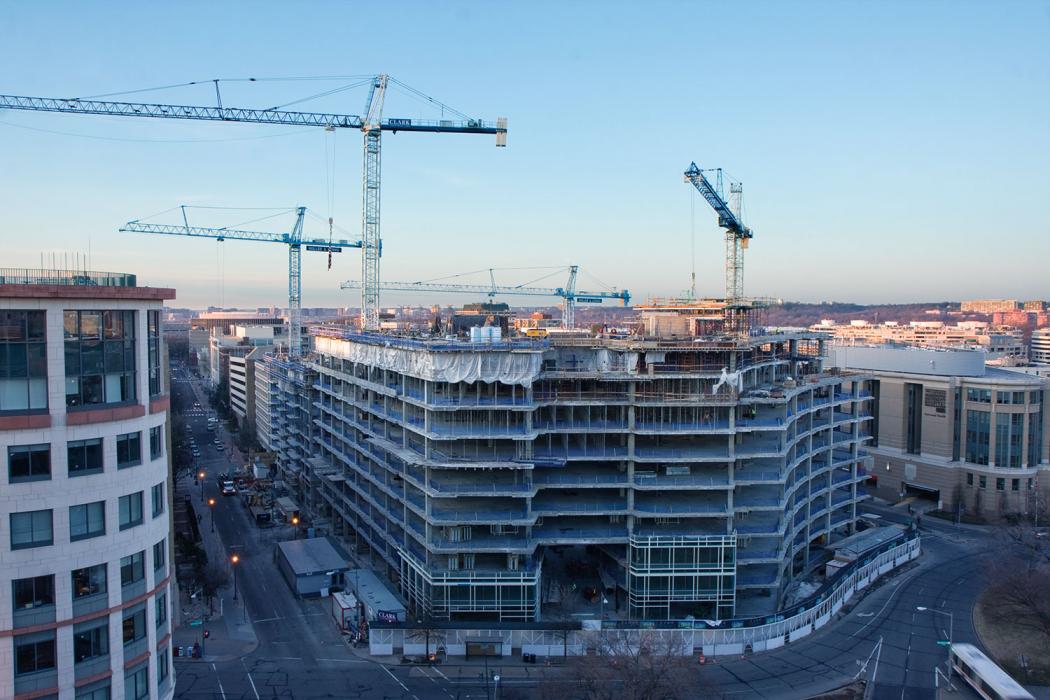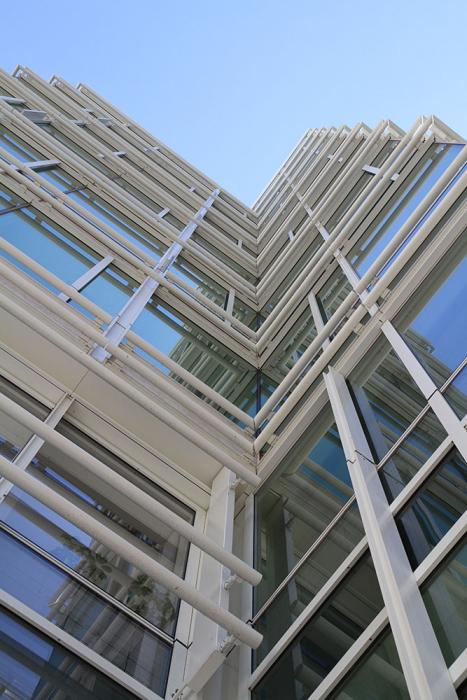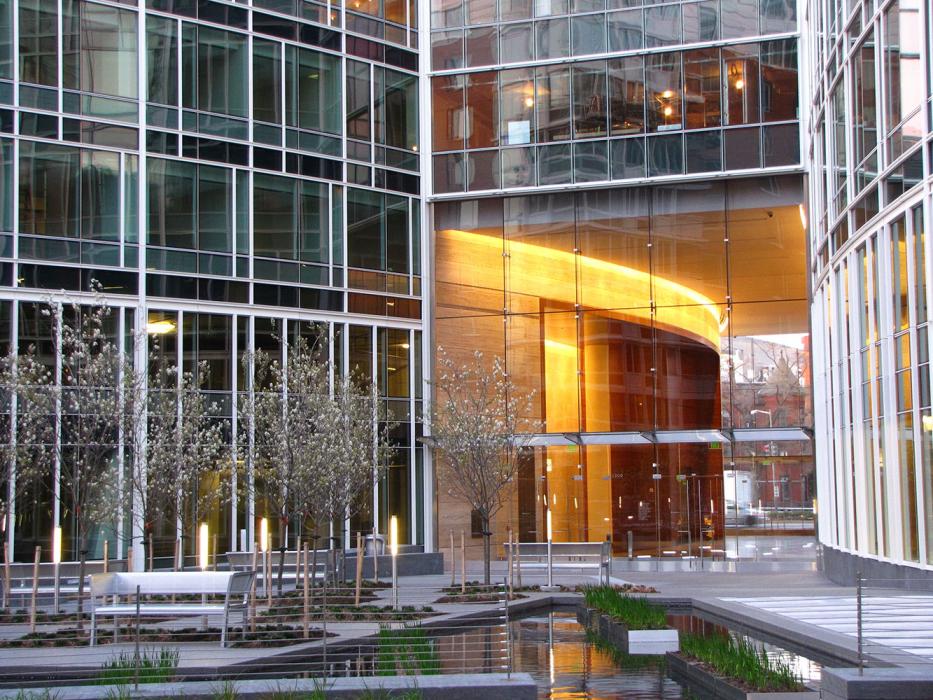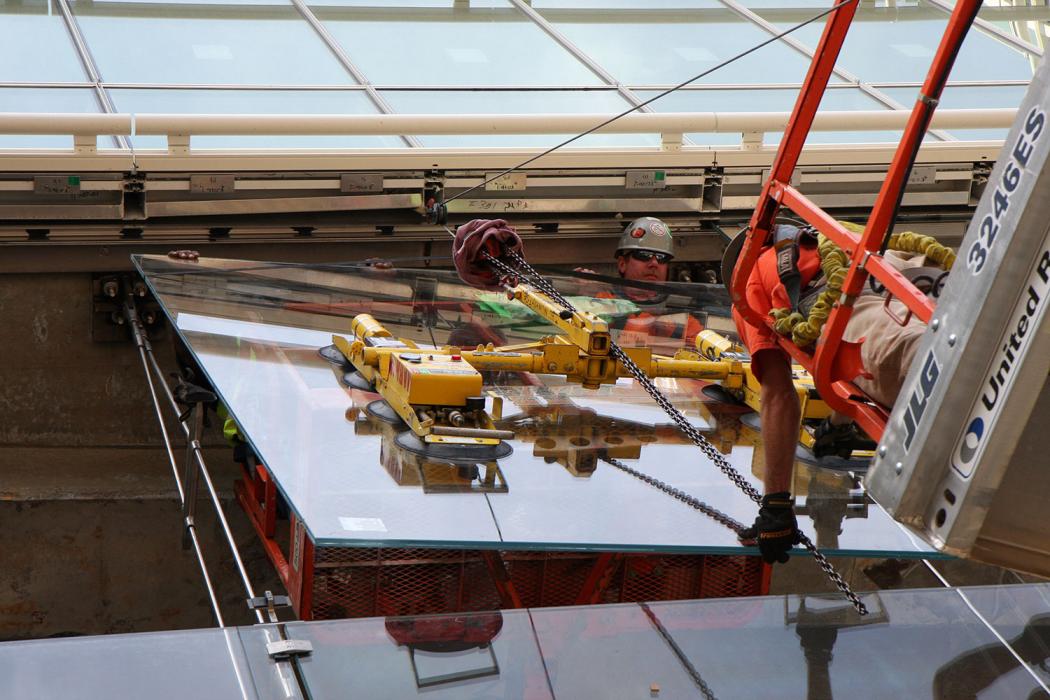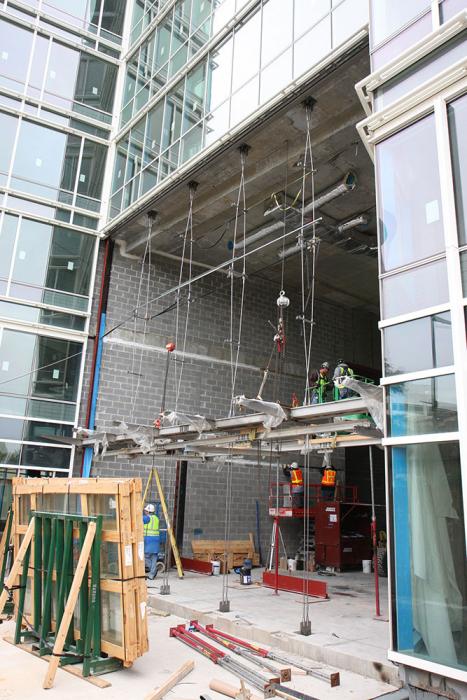 Overview
When George Washington University wanted to revitalize the neighborhood of its Foggy Bottom campus, The Avenue development became the centerpiece for the surrounding neighborhoods. By tearing down the former George Washington University Hospital, the project opened up 2.6 acres of land for The Avenue, which consists of a 10-story office building, two 12-story residential towers, retail, below-grade parking that extends five levels beneath each building.
We provided structural design services to Pelli Clarke Pelli Architects and Hickok Cole Architects for this 1.4-million-square-foot development.
Highlights
The project's configuration posed a series of challenges, including integrating multiple structures on a sloping site and the use of sloping columns, transfer girders, and corbels to achieve a column-grid optimization between the building column locations and the parking garage.
The office building comprises two cast-in-place, post-tensioned concrete structures, tied together with one-way slabs at levels three through 10. To speed construction, they were built simultaneously by different crews, then joined.
We custom-designed a two-story atrium for the office building, consisting of two three-story glass and cable façades and glass canopied entrances enclosing the atrium and connecting at the ground level.
Stainless steel tension rods and point-supported, locally edge-clamped, mullion-free glass provides a clear view from street to courtyard.
The integrated canopies and inner façade walls make innovative use of glazing panels as primary load-carrying structural members.
The courtyard is supported on upturned steel beams that span over 60 feet to provide a column-free area for the loading dock below and double as framing for planting-bed walls.