The Richard & Annie Hoe House
The Richard & Annie Hoe House is an early commission from Carrere and Hastings, a partnership that would later become one of America's leading Beaux-Arts architectural firms.
Lead Contact
Project Details
Project Partners
studioMDA
Location
New York, New York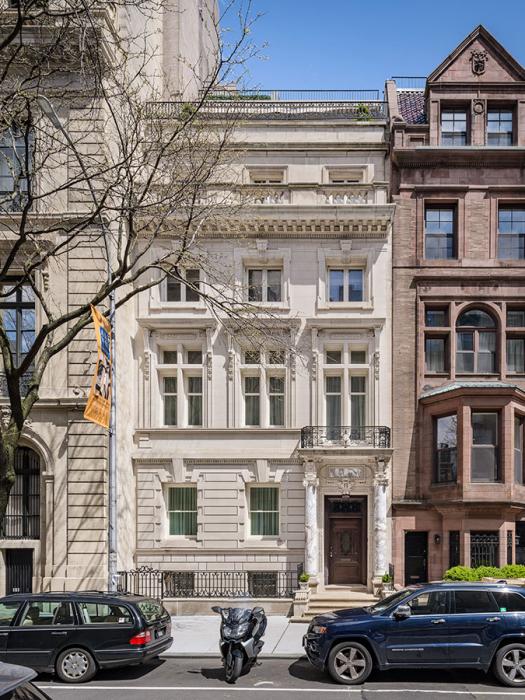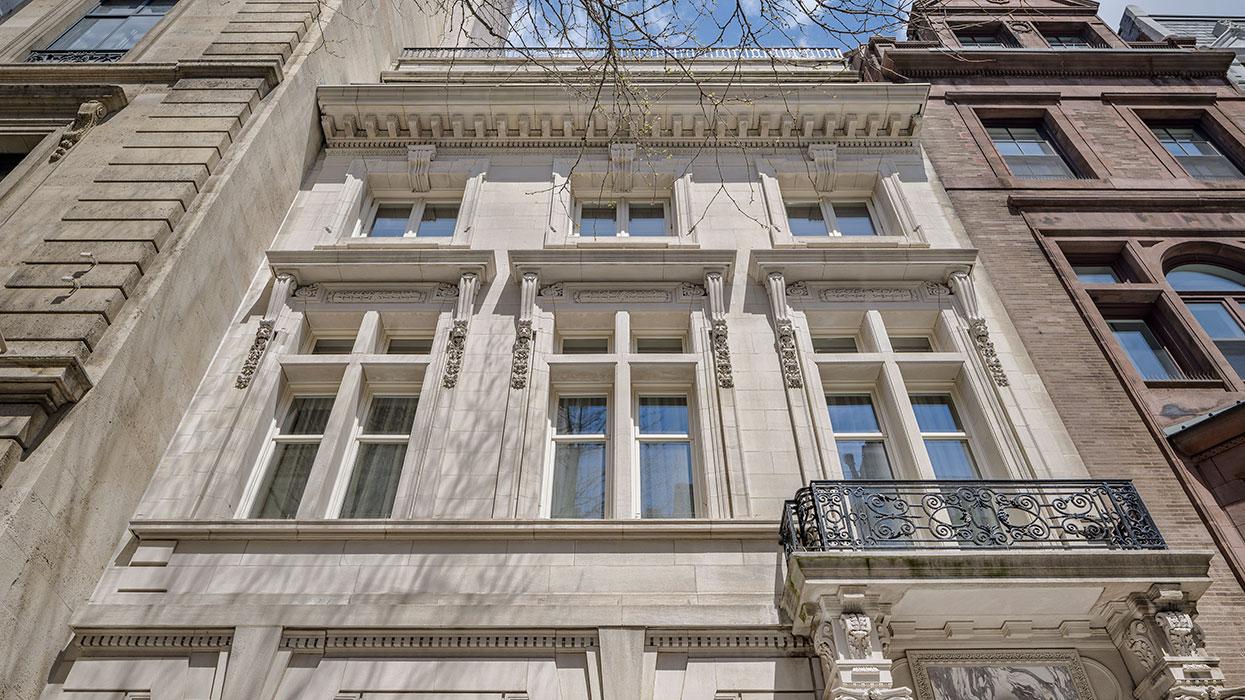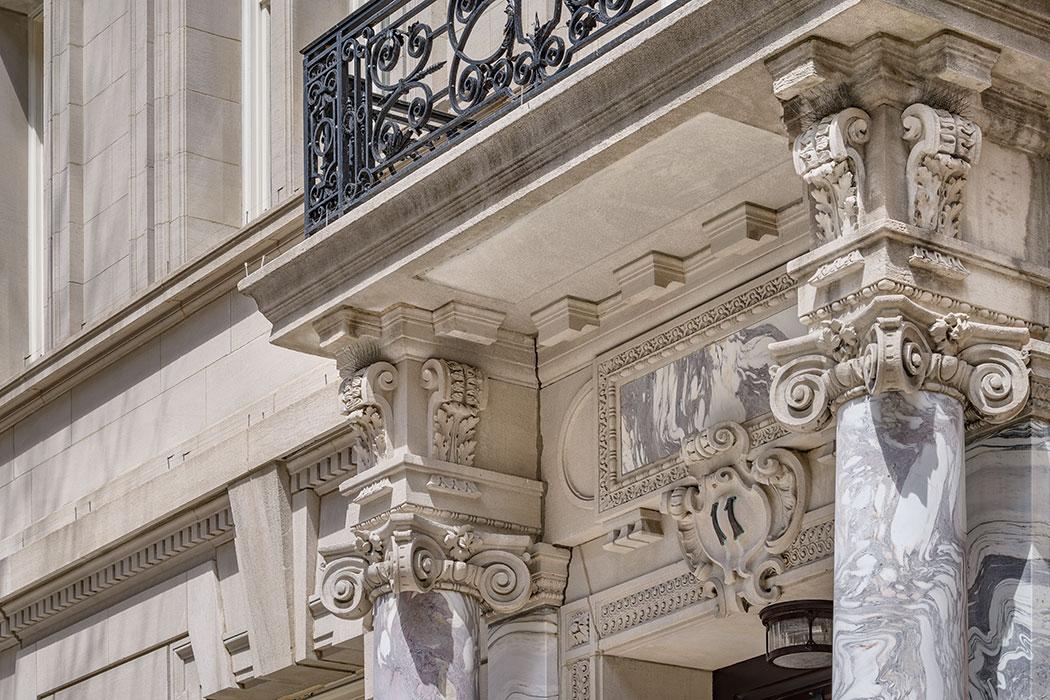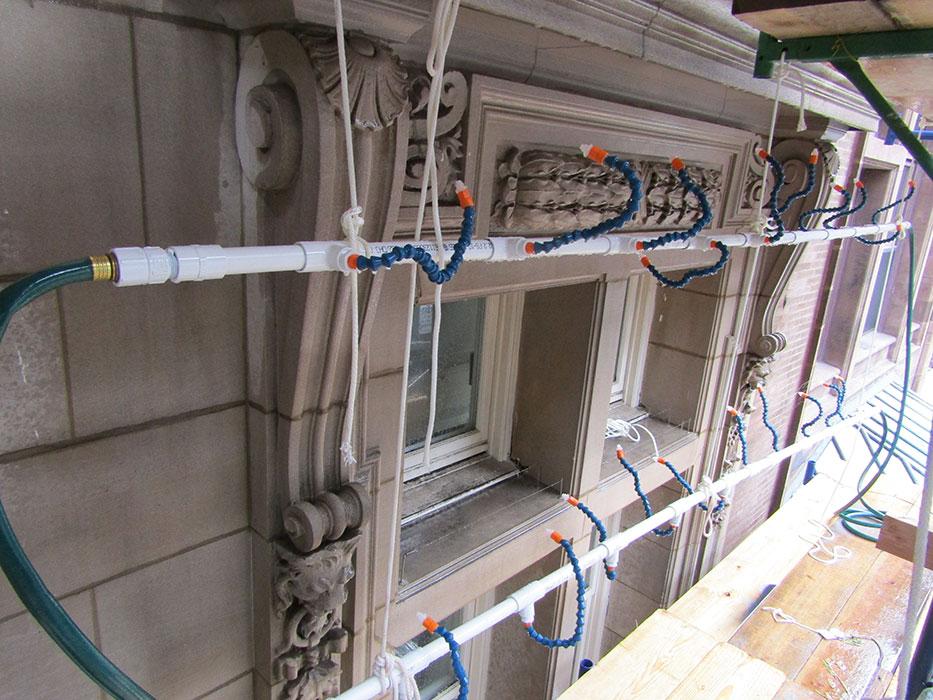 Overview
Situated in Manhattan's Upper East Side historic district, the Hoe House was designed by Carrére and Hastings and completed in 1892. The building's design stood out in its modesty and restraint compared to its earlier Richardsonian and French chateaux neighbors. The street façade is constructed out of white limestone with marble entry columns, large piano nobile windows and a third floor Corinthian cornice with balustrade.
We provided structural renewal, envelope renewal and historic preservation services to studioMDA for the complete renovation of the house.
Highlights
We specified façade restoration strategies, which included stone dutchman repairs, limestone repointing, replacement of sealants at windows and a new copper sheet-metal roofing over the third floor cornice.
We specified cleaning of the limestone street façade, which included intermittent misting and biological cleaners for sensitive restoration.
Our team designed reinforcement of the steel beams that support the brick sidewalk vaults that allowed the original masonry vaults to remain in place. This strategy provided significant cost benefits over full sidewalk vault reconstruction.
Forensic analysis of a cracked limestone lintel, which supports one of the large marble entry columns, revealed that the original lintel was inadequate to take the point load of the column. The restoration design included keeping the lintel in place, installing specially designed 5-foot long stabilization anchors into the cracked stone and sealing of the crack with a compatible restoration mortar. This strategy not only preserved historic fabric but also saved the client significant costs versus removing and replacing the stone lintel while shoring the column and balcony above.
Our team assisted with metal restoration for the historic railing above the main entry, which included wrought iron repairs, wrought iron repainting and brass top rail refinishing.
We worked closely with the Landmarks Preservation Commission on repair strategies and approvals.