United States Post Office - Church Street Station
90 Church Street was one of the largest federal buildings constructed during the Great Depression and is listed on the National Register of Historic Places.
Lead Contact
Project Details
Project Partners
Boston Properties & C-Probe Systems
Location
New York, New York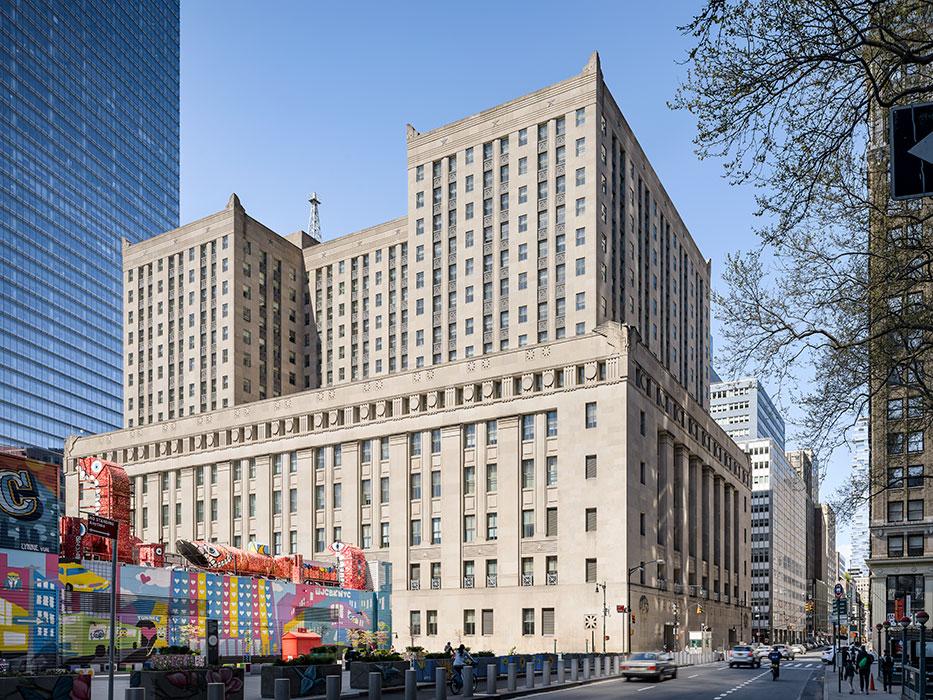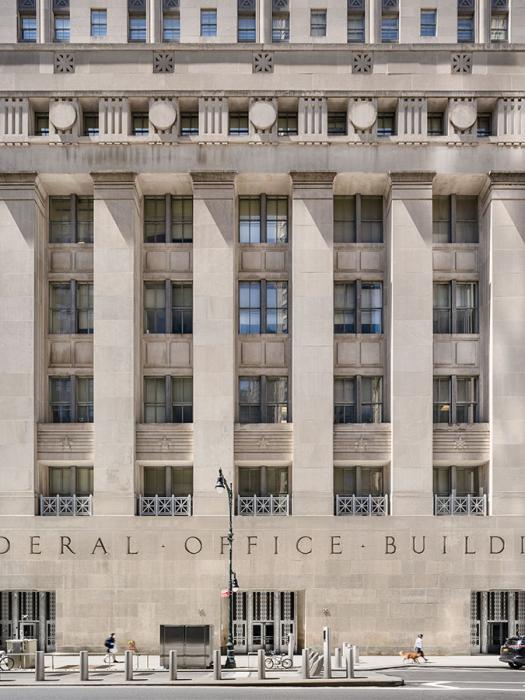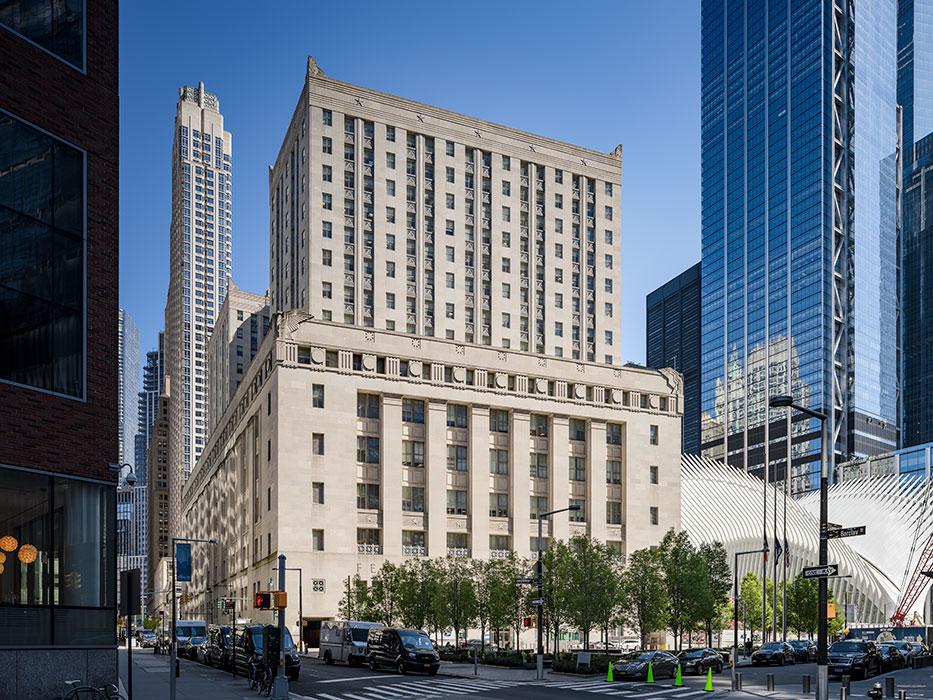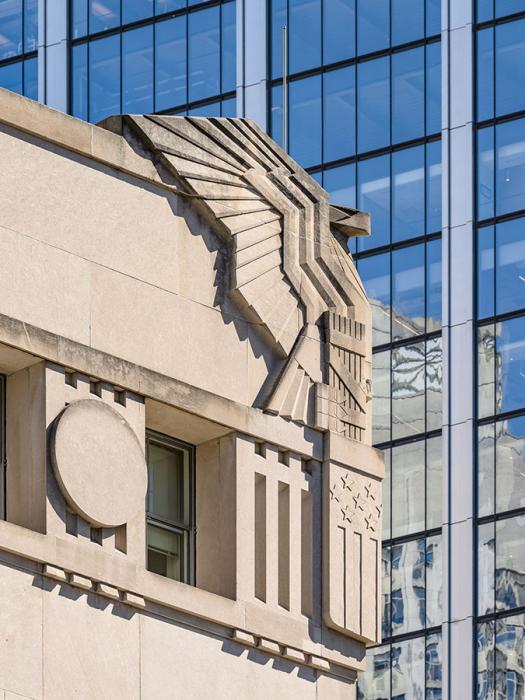 Overview
90 Church Street - which houses the United States Post Office Church Street Station and Federal Office Building - was designed by Cross and Cross and opened in 1937. The National Register-listed building is one of the finest examples of a Works Progress Administration (WPA)-era federal building, blending formal classicism with an Art Deco ornamental program.
The fifteen-story building occupies a full square block at the northeast corner of the World Trade Center site. Its massing includes a six-story base with a recessed H-shaped tower rising above. The building is steel framed while the façade is clad in limestone with brick and terra cotta backup masonry. The building also has steel windows, cast aluminum decorative spandrel panels and grilles. The stonework exhibits bold sculptural elements including oversized triglyphs and stylized corner eagles at the base, large acroteria at the parapet corners of the tower and round reliefs executed by sculptor Carl Paul Jennewein.
We provided structural renewal, envelope renewal and historic preservation services for the restoration of the building to Boston Properties who manages the property.
Highlights
We evaluated the building for damage after the collapse of the adjacent World Trade Center towers. Services included immediate stabilization; roof replacement and a façade investigation in 2002 and 2003, which included close-up observation from a scaffold of 100 percent of the façades.
Repairs were conducted in 2007 and 2008, which included the installation of an impressed current cathodic protection (ICCP) system to arrest the corrosion of the steel columns, which was causing displacement of the massive corner stone blocks. We continue to monitor the corner stones which have shown no movement since the implementation of the ICCP system.
The limestone cleaning included intermittent misting and biological cleaners for sensitive restoration.
We provided roofing replacement design for both the main roof and setback roofs and investigated and remediated sub-grade leaks.
We prepared a restoration program for the original steel windows.
We continue to assist with regular façade inspections and repairs on a yearly/phased basis.